Jun 30, 2017 Restaurants
For the latest review, see the 2018 review of Coco's Cantina.
City-Fringe Bistro—Italian
The kind of restaurant you'd be so pleased with yourself for discovering abroad, Coco's Cantina has a sassy, devil-may-care identity that seduces from the outset. An integral part of the K' Rd community, the restaurant spills out onto the strip with gingham-clad tables full of diners enjoying unpretentious, home-cooked Italian food made using ethically sourced, local produce. Its spirit is embodied by sisters and owners Damaris and Renee Coulter, whose "Be kind" motto is emblazoned on staff t-shirts and, it seems, their hearts. Initiatives like pasta happy hours for the cash-strapped, midnight yoga sessions for hard-working staff, and recently launched website The Realness, dedicated to promoting independent, sustainable hospitality ventures in Auckland and further afield, all make Coco's something even more than a really tasty bistro and fun-filled bar.
A favourite dish
Ravioli, potato, ricotta, mushrooms and truffle.
What it offers
Fixed-price meals / Free-range chicken and/or pork / Bar / Craft beer selection / Takes large groups / Good seating outside / Happy Hour Pasta ($13 pasta special Mon-Fri, 5-6pm)
Hours—D Mon-Sat
Bookings—No (except for groups of 10 or more)
Price—$$
Seats—90
Chef—Guilherme (Will) Bezerra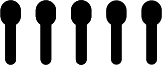 K' RD PRECINCT
376 Karangahape Rd
Ph 300-7582
cocoscantina.co.nz
---
Click below for each restaurant's review 
Amano
Apero
Artwok
Augustus Bistro
Azabu
Baduzzi
Beirut
Cafe hanoi
Casita Miro
Cassia
Cazador
Cibo
Clooney
Cocoro
Culprit
Depot
Ebisu
Euro
Federal Delicatessen
Gemmazye St
Gusto at the Grand
Ima
Kazuya
Masu
Merediths
Molten
MooChowChow
O'Connell Street Bistro
Orphans Kitchen
Ortolana
Paris Butter
Pasta & Cuore
Pasture
Ponsonby Road Bistro
Rosie
Saan
Sidart
Siostra
Soul Bar & Bistro
Spacca
Blue Breeze Inn
The Engine Room
The French Cafe
The Grill by Sean Connolly
The Grove
The Oyster Inn
The Shed , Te Motu
The Tasting Shed
Woodpecker Hill