Jun 20, 2017 Restaurants
For the latest review, see the 2018 review of Cassia .
Cassia
Smart Dining—Modern Indian
There has never been any doubt that Sid Sahrawat is a remarkable chef. His flagship restaurant, Sidart , co-owned and operated with his wife, Chand, pushes the boundaries of fine dining. Yet we're so glad they opened Cassia in 2015, because it has shown us the magic that happens when talent, heritage and heart combine. Cassia is a modern Indian restaurant with a lustrous festoon-lit fit-out, nestled inside a low-ceilinged, underground concrete bunker. Sahrawat has taken the robust, moreish flavours of his childhood and filtered them through years of fine-dining rigour. The result? A sensory overload; food you won't forget. Pair that with the steady charm of manager Matt Aitchison, the assertive calm of superstaff like assistant manager Laura Foolchand, the gentle theatre of the waiters' rehearsed but never perfunctory service, and what you're left with is a very special place.
A favourite dish
Free-range pork vindaloo, apple and ginger.
What it offers
Shared-plate options / Fixed-priced meals including business lunch / Dégustation option / Good for vegetarians / Free-range chicken and/or pork / Bar / Craft beer selection / Private room seats 16 / Semi-private areas / Takes large groups / Good cocktails
Hours—L Wed-Fri; D Tue-Sat
Bookings—Yes
Price—$$
Seats—75
Chef—Sid Sahrawat, executive chef; Alok Vasanth, head chef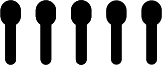 CENTRAL CITY
5 Fort Lane
Ph 379-9702
cassiarestaurant.co.nz
---
Click below for each restaurant's review
Amano
Apero
Artwok
Augustus Bistro
Azabu
Baduzzi
Beirut
Cafe hanoi
Casita Miro
Cassia
Cazador
Cibo
Clooney
Cocoro
Coco's Cantina
Culprit
Depot
Ebisu
Euro
Federal Delicatessen
Gemmazye St
Gusto at the Grand
Ima
Kazuya
Masu
Merediths
Molten
MooChowChow
O'Connell Street Bistro
Orphans Kitchen
Ortolana
Paris Butter
Pasta & Cuore
Pasture
Ponsonby Road Bistro
Rosie
Saan
Sidart
Siostra
Soul Bar & Bistro
Spacca
Blue Breeze Inn
The Engine Room
The French Cafe
The Grill by Sean Connolly
The Grove
The Oyster Inn
The Shed , Te Motu
The Tasting Shed
Woodpecker Hill