Jun 30, 2017 Restaurants
They've done it again. Sid and Chand Sahrawat's modern Indian bistro is, for the second year in a row, Auckland's best restaurant. Situated on Fort Lane — the city's best impersonation of an arty Melbourne laneway — Cassia's unimposing glass door slides open on approach, setting the tone for service that anticipates your every need, conscious and unconscious. Inside, designer festoon lighting twinkles from a low, concrete ceiling. The intimacy of it all brings the bustle of the open kitchen, with its seemingly infinite team of chefs, to the table, a canny shortcut to an always-vibrant atmosphere. We love the surprise of the drinks list: a "gin library" from which charismatic bar manager Prateek Arora creates sublime cocktails. But it's the first mouthful of each dish that continues to enthral us. Robust, moreish, Indian flavours are presented with conviction and precision, with less-ordinary cuts of meat and game ingeniously employed. This is the product of a chef who spends half his working week at his flagship fine-dining restaurant, Sidart, the other half playing with nostalgia here. And did we mention Cassia's only three years old? We're blown away.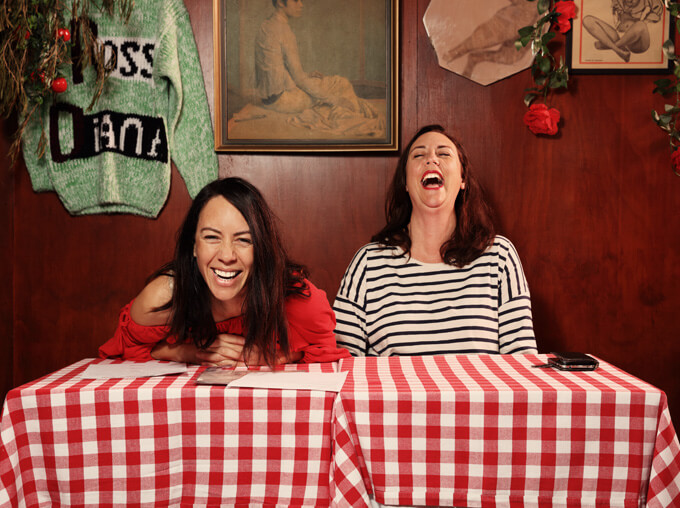 Sisters Damaris and Renee Coulter are a force to be reckoned with. They opened K' Rd Italian bistro Coco's Cantina eight years ago, and haven't wavered once since in their commitment to doing things their way. They go as far as publishing negative reviews of Coco's on the restaurant website's homepage, a skull and crossbones to customers they don't want back — those they believe don't follow their mantra of "Be kind", which is printed on staff uniforms. Even if you disagree with their direct approach, it's impossible not to admire their integrity, which has informed their dedication to supporting other owner-operated restaurants. In December, they launched The Realness, a website which connects diners with independent restaurants. They aim to take it worldwide, and we have no doubt they'll succeed, because tenacity flows through their veins. The thought of working with a sibling is some people's worst nightmare. It's sometimes the Coulters', too, but it's a dynamic they make work, and people around them love them for it. Their staff are trusted and supported — team events have included post-service yoga classes — and the local community is welcomed, with happy-hour meals catering to those strapped for cash, and hospo nights, an opportunity for the hospitality industry to strengthen, simply through communing over food and good drinks. The Coulters are committed to expanding their business up and out instead of far and wide, fearing that splitting the core team across multiple sites would dilute the spirit of the place. This year, they plan to unify Coco's two dining rooms by taking down part of the wall between them, and want to create a private dining room upstairs. For their food, their service, the value they provide for their team and the wider community, their innovative approach to business growth, and their fearlessness, Damaris and Renee Coulter are Auckland hospitality heroes.
Eight years ago, hospo professional Petaia Unoi took a tour of a dusty K' Rd room and said "yes" to his friends Damaris and Renee Coulter's vision for an Italian bistro. Today, he is maÎtre d' and bar manager of Coco's Cantina, as well as surrogate brother to the Coulter sisters, which sometimes means taking the reins during mid-service sibling rows. Whether at the door or behind the bar, Unoi exudes an endearing warmth for all comers. A passionate recreational rugby player, he displays an easy charm on the job that belies the other game he's always playing: predicting, responding to, and smoothing over service hiccups before they arise, always with humour and grace. From his cheerful welcomes to wickedly good signature espressotini nightcaps, Unoi is a restaurant personality we're always stoked to see.
Best Drinks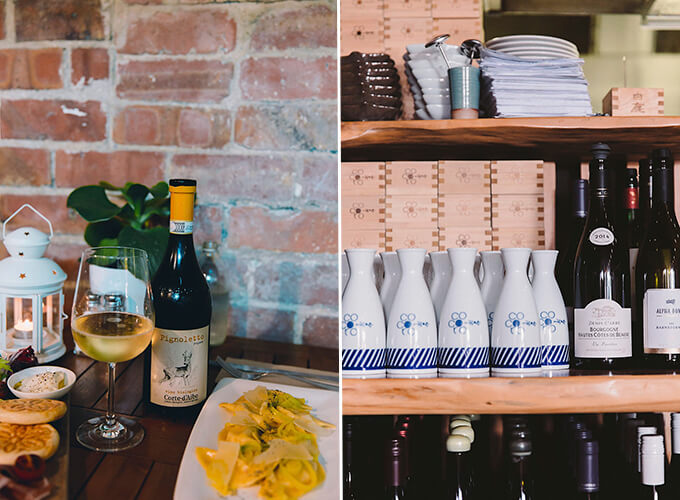 Passersby are often treated to the sight of pasta being made by hand in the window of Mt Eden's best Italian. The brilliance of Stefania Ugolini's neighbourhood bistro is less obvious: a wine list that takes diners on a journey through Italy, with all the classic regions and styles covered, plus a few emerging wines. Almost all are available by the glass, and the staff can help guide your selections — a tremendous way to learn about Italian wine.
You won't find a sake selection like this anywhere else in New Zealand, with aged, vintage options and rare pours from head chef and co-owner Makoto Tokuyama's home city, Saga. The impressive wine list is well priced and comprehensive, with bottles stored in a long low cupboard that requires staff to crawl to reach prize offerings. Sake, koshu, beer and Japanese whisky: everything is carefully chosen to match the cuisine.
---

---