Apr 11, 2016 Restaurants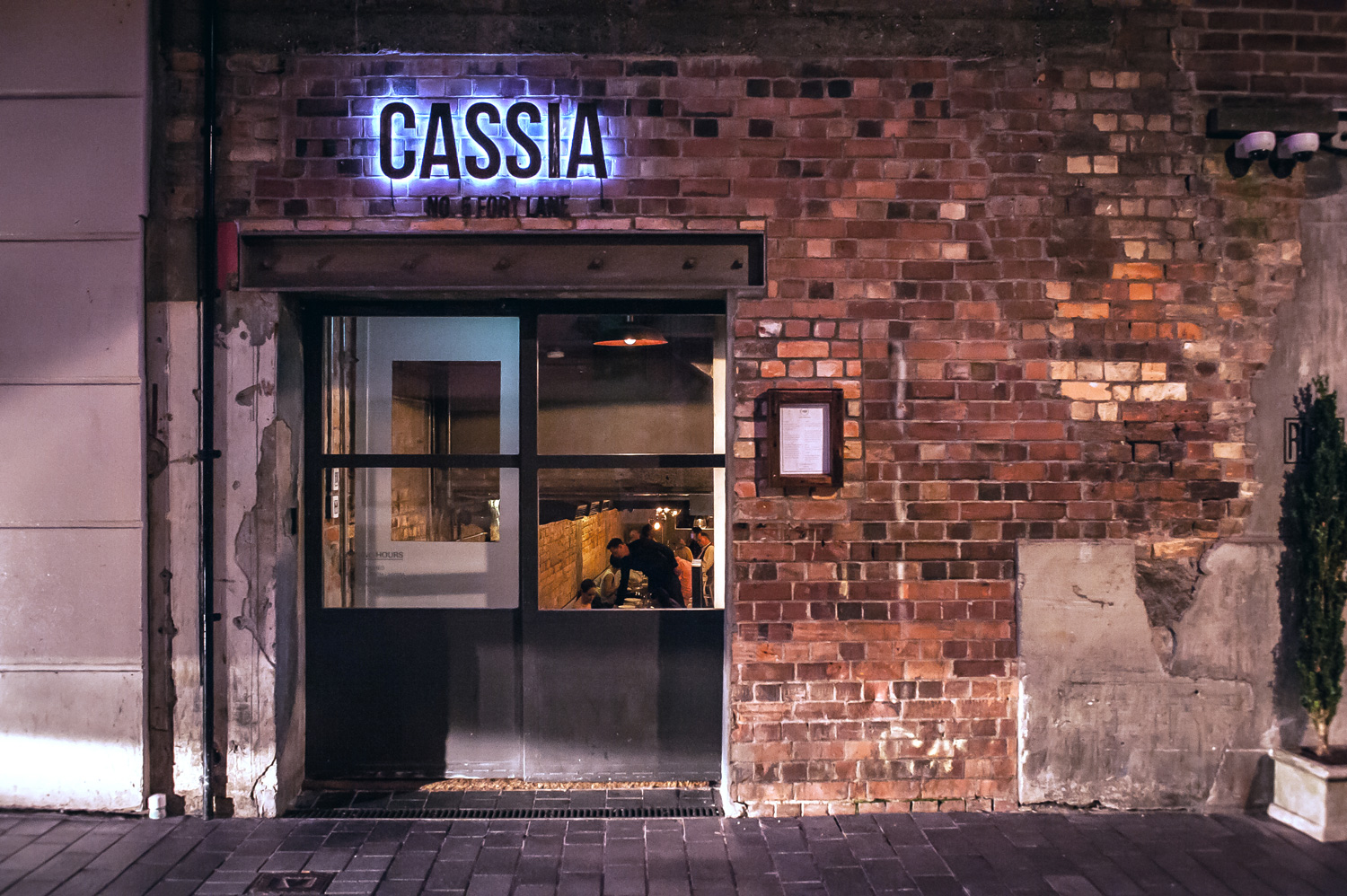 Judging the restaurant awards gets harder every year. We had six or eight restaurants on our list that had a reasonably strong claim to the title this year, and that meant we did quite a lot of rejudging. In the end, our supreme winner shone through for its combination of quality and originality. We think Cassia is a world-class restaurant, offering extraordinarily good Indian cuisine, with a high commitment to service and an excellent lineup of wine, cocktails, beer and non-alcoholic drinks to back up the food. It's informal and yet sophisticated, super friendly and full of surprises. To walk down the steps into the underground bunker of Cassia is to enter a magic cave where wonderful things can happen.
There are some other big winners in our awards. Orphans Kitchen continues to grow in stature, with chef Tom Hishon winning the Best Chef award for the first time. If Auckland has a Rene Redzepi its midst, it's Hishon. On Waiheke, The Oyster Inn has won the Best Destination Restaurant award, also for the first time. And while these places point to a shakeup going on in the industry, that doesn't mean all the old favourites have been swept aside. The Engine Room has won its Best Neighbourhood Bistro category for the 11th straight year. Merediths has regained the top spot in the Fine Dining category, and Michael Meredith's charity work has seen him named Restaurateur of the Year. Long-time Parnell favourite Cibo has won Best Service. And then there is Saan, the Best New Restaurant. Saan's modern Thai offering, alongside Cassia's modern Indian, reinforces what is now a very strong trend in Auckland dining: excellent contemporary ethnic eating.
In this month's Metro, we highlight the trends and reveal just why Cassia and Orphans Kitchen are making such an impact. And don't forget: with each copy of the magazine there's a handy booklet introducing the entire Top 50.
ALL THE WINNERS
Supreme Award: Metro Peugeot Restaurant of the Year 2015
Cassia
Runner-up
Orphans Kitchen
Also awarded five spoons
Cibo, Clooney, Cocoro, Coco's Cantina, Depot, Kazuya, Merediths, Saan, Sidart, The Engine Room, The French Café, The Grove
Peugeot People's Choice Award for Auckland's Favourite Dish
Pork belly, The Tasting Shed
Finalists
Paella (Casita Miro); Spaghetti & meatballs (Coco's Cantina); Sugar pie (Depot); Slow-braised Lebanese lamb shoulder (Ima); Market fish with herb risotto (Prego); Steamed buns with roast pork belly (The Blue Breeze Inn); Twice-baked goats' cheese soufflé (The Engine Room).
Best Fine-Dining Restaurant
Merediths
Runners-up
The French Cafe, The Grove
Best Smart-Dining Restaurant
Cassia
Runner-up
Cibo
Best Inner-City Bistro
Depot
Runners-up
Odettes
Best City-Fringe Bistro
Orphans Kitchen
Runners-up
Coco's Cantina, Saan
Best Neighbourhood Restaurant
The Engine Room
Runner-up
Cazador
Best Destination Restaurant
The Oyster Inn
Runner-up
Casita Miro
Restaurateur of the Year
Michael Meredith (Merediths)
Finalists
Sid Sahrawat & Chand Sahrawat (Cassia & Sidart)
Krishna Botica, Tony McGeorge & Jason Van Dorsten (Café Hanoi & Saan)
Andrew Glenn & Jonathan Rutherfurd Best (The Oyster Inn)
Josh Helm & Tom Hishon (Orphans Kitchen)
Best Chef
Tom Hishon (Orphans Kitchen)
Finalists
Ben Bayly (Baduzzi & The Grove)
Javier Carmona (Beirut)
Dariush Lolaiy (Cazador)
Anthony McNamara (The Oyster Inn)
Sid Sahrawat (Cassia & Sidart) Makoto Tokuyama (Cocoro)
Lek Trirattanavatin (Saan)
Best Service
Cibo
Runners-up
Depot, The French Cafe
Finalists
Apero, Cassia, Merediths, Orphans Kitchen, The Engine Room, The Oyster Inn
Best Restaurant Bar
Apero
Runner-up
Molten
Finalists
Beirut, Cassia, Masu, Saan, The Blue Breeze Inn
Best New Restaurant
Saan
Runner-up
Beirut
Finalists
Apero, Artwok, Cornwall Park Bistro, Pasta & Cuore, Phil's Kitchen, Spacca, The Culpeper
Best All-day Restaurant
Federal Delicatessen
Runner-up
Rosie
Finalists
Beirut, Depot, Gusto, Ima, Odettes, Orphans Kitchen, Ortolana
Best New Fitout
Saan
Finalists
Beirut, Cornwall Park Bistro, Spacca
Best Value for Money
Apero
Finalists
Beirut, Café Hanoi, Federal Delicatessen, Ima, Spacca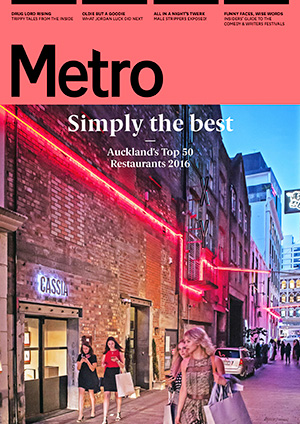 The May 2016 "Best Restaurants" issue is on sale now.