Dec 12, 2019 Bars
Four bars offering a highly personal way to enjoy new wines and cocktails in Wellington.
Not long ago, to find the coolest bars (and cafes and restaurants) in Wellington, there was one street that would inevitably be your first — and potentially last — stop: Cuba St. But in the past year or so, Ghuznee St, one of Cuba St's offspring (i.e. side streets), has attracted acclaim. New tenants are opening small, ever-so-slightly hidden bars with small, specific offerings for discerning customers.
We'd been excited to visit Ascot, a small, lo-fi wine bar on the top floor of an almost-unmarked building near the intersection with Cuba St. But as we walked up the stairs, we accidentally found our way into Night Flower, a cocktail bar with no menu, just an expert bartender who will home in on your tastes to find the perfect drink at the perfect time.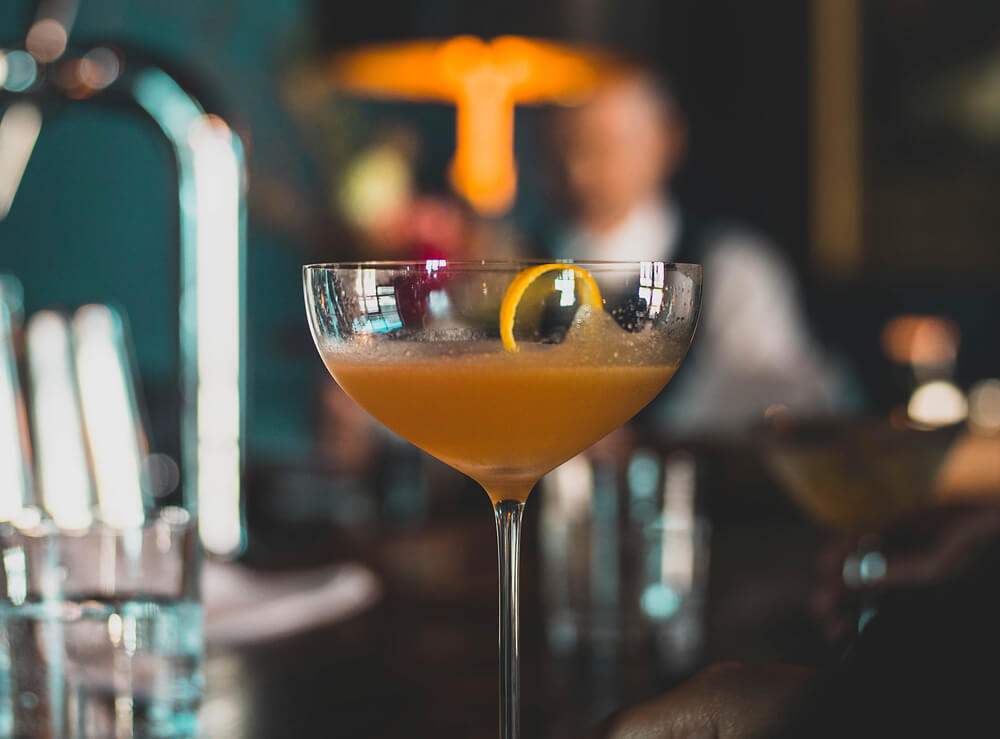 We took a seat in the corner, in a velvet booth with a burning candle on the table, which was washed by the late-afternoon sun shining in from Cuba St. "You must have been here before," our bartender said. When we replied in the negative, he was off on a well-honed, almost sing-songy explanation of how it all worked. "We have no beer list, and our wine list is small to non-existent, but we serve 300,000 cocktails," he said, proceeding to ask for our likes and dislikes.
READ MORE: Where to find Wellington's best cafes – new and old
It had been a long day, we said, and we were early to meet friends for a glass of wine the next floor up. "How about a Corpse Reviver?" he asked. "Good to wash away the day and start again." He was right. The strong gin, bold lemon and spicy vermouth lifted us from our afternoon coffin of haziness, emboldening us to straighten our backs and, yes, start again.
We climbed another storey to another discreetly marked door, and the relaxed charm of Ascot, a small, charismatically up-cycled space with a short, ever-changing choice of natural and exotic wines and a generous approach to pouring little tastes for you to choose from.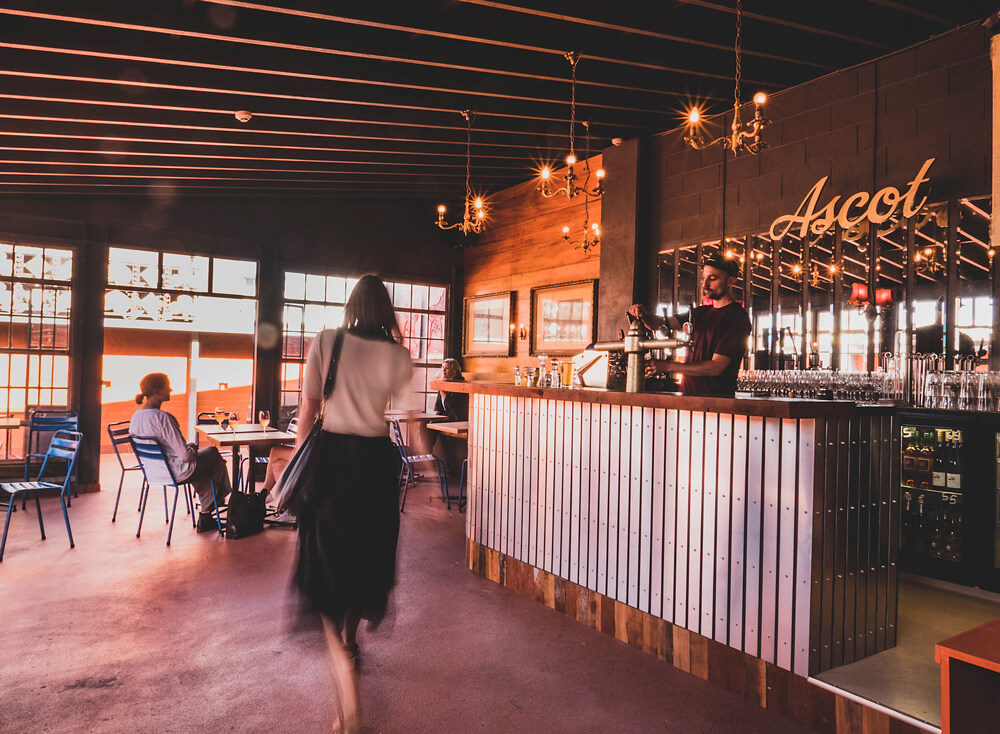 Just like at Night Flower, we weren't asked what we wanted but what we felt like. A fresh and interesting white, we said, and were quickly poured a couple of small tastes. Sensing indecisiveness, the bartender quickly pulled out a third bottle to split the difference. "What about this?" It was an organic Colli Martani grechetto by Fongoli wines. It was fragrant and savoury, citrusy and fresh. We took our glasses out to the balcony to enjoy the last of the nearly-spring sun. A perfect 5pm glass of wine. (Next time, we'll stay for dinner and eat inventive hotdogs with our inventive wine.)
The very next night, after another day of eating, we reconvened at Puffin, an even newer wine bar (which will soon be the bar of the forthcoming boutique hotel The Intrepid) just metres away. Puffin is like Ascot's slightly older, more serious sister, who dresses in black and prefers charcuterie to hot dogs. Though Puffin is a little more traditional in its wine-menu presentation (i.e. it has one), the bar staff are just as eager to find you the perfect glass and turn you on to something new.
We started with the Sébastian Brunet Le Naturel, a méthode ancestrale (or pét-nat) made from chenin blanc — firm and minerally with restrained fruitiness. Then a Jean Foillard Morgon Classique, a classic, easy-drinking Beaujolais of comforting red fruit. We could have drunk this all night.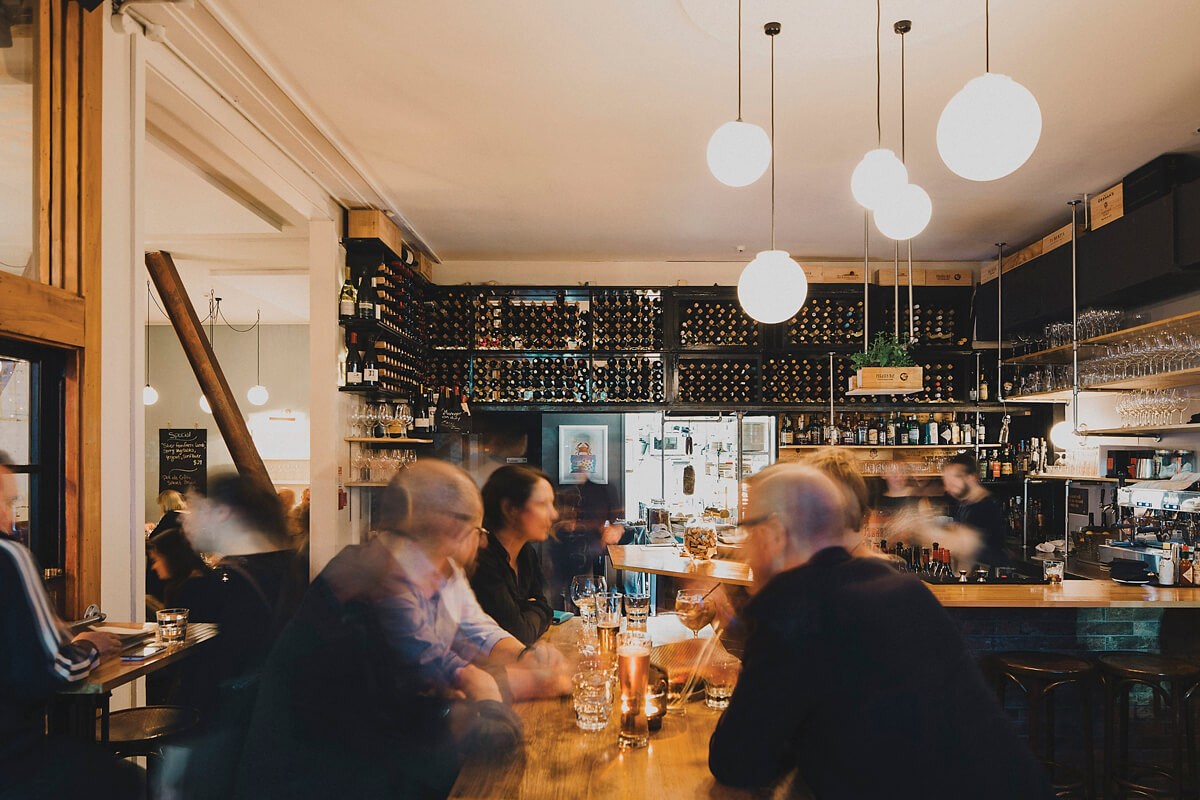 But we didn't. There were other wines and other wine bars to try. We made our way to the just-off-Ghuznee-St-only-150m-away Noble Rot Wine Bar. If Puffin is the older sister to Ascot, then Noble Rot is the godmother — a generation older, a touch more serious, and with a deeper cellar. And when we say deeper, we mean it. Noble Rot has one of the most impressive lists in the country, much of it available by the glass (in two sizes if you just want a small glass to taste).
We drank the Burn Cottage riesling/grüner veltliner, a wine we were excited to see by the glass. It was slightly dry, with soft florals and an unobtrusive kick of spice, and plenty of fruity acidity. It is a new favourite. And, just for the hell of it, a Pyramid Valley Field of Fire chardonnay, a wine from another favourite producer that is out of our price range by the bottle. It had a soft minerality, with a savoury, not overpowering, butteriness. The perfect justification for a novella-length wine list.
This piece originally appeared in the November-December 2019 issue of Metro magazine, with the headline 'Ghuznee discoveries'.
This story was created in partnership with WellingtonNZ.