Dec 12, 2019 Cafes
So many cafe options, so difficult to know where to begin. Here's where Metro likes to refuel in the capital.
A good first stop in Wellington, if you're straight out of the airport and still hungry after a Cookie Time cookie (and some cassava chips if the flight attendant is generous), is Queen Sally's Diamond Deli in Lyall Bay. With a well-stocked cabinet and a small, vegetable-forward menu, Queen Sally's offers simple, wholesome food with no shortage of flavour. We like the seeded loaf with savoury granola, avocado and spiced red cabbage — sharp and delicious. Oh, and the coffee (Havana) is good and strong.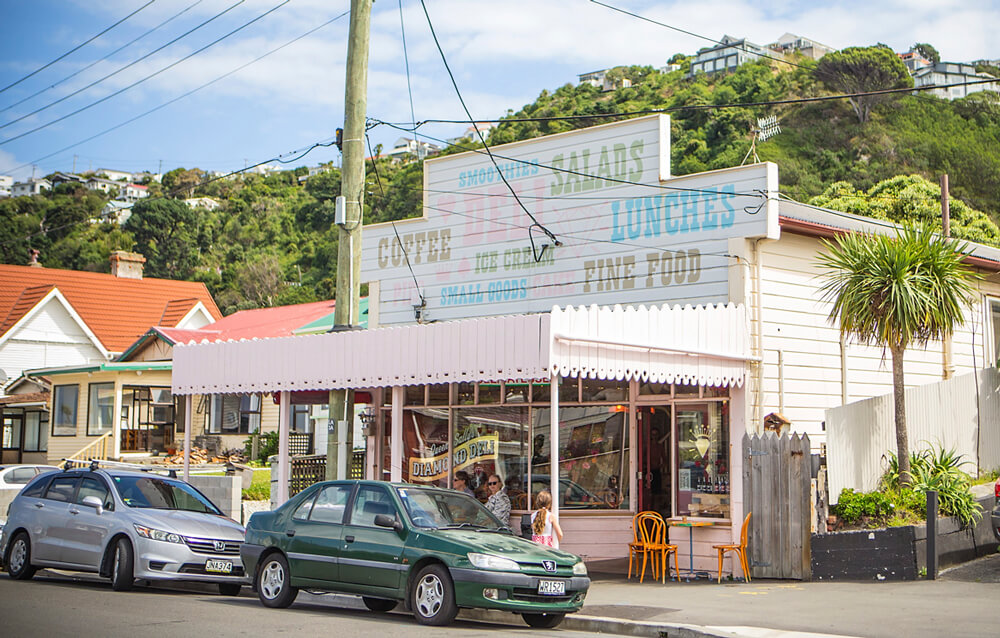 In the city centre, we drop in for a quick espresso at Swimsuit, which opened this year on Dixon St, next to Te Aro Park. Owner Tait Burge, a 20-something barista, has created a cheerful, social space, and the speciality coffee (Peoples) is predictably excellent.
Over on Garrett St, just off the main Cuba St drag, you won't find an espresso machine at coffee specialists Pour & Twist. Instead, they use single-origin beans from all over the globe in a variety of inventive soft-brew (filter/drip/Aeropress) drinks. We recommend slowly sipping a pour-over hot brew in their sweet, sun-dappled nook while chatting with coffee-mad owners Elaine Loh and Zuyi Woon. For the unexpected, go for a glass of 'Grey Marble' with activated charcoal powder and maple, or the 'Orange Choffee' — coffee poured through an orange peel and served over blocks of chocolate.
READ MORE: The new place to find Wellington's best bars
READ MORE: Highwater in Wellington is a restaurant worth recommending
For something a little sweeter, start and end your day at Te Aro's newly opened Grace Patisserie, which opens at 9am (Tuesday to Sunday) for a morning coffee and closes at 9pm on Friday and Saturday nights. Think hand-rolled croissants, delicate French pastries, macarons with Asian flavours, and a range of bespoke cakes available to order for special events. We suggest trying their small and perfectly formed canelé, the thick, caramelised, dark-brown crust giving way to an unbelievably soft centre. A perfect late-night date spot.
Starta Bread Kitchen's sourdough loaves are baked in small batches by Catherine Adams and her Wellington Sourdough team, known for supplying their bread to restaurants like Floriditas and Loretta. Demand pushed Adams to open their own space, decked out in cedar and timber and hidden away in Left Bank Lane. There you'll find their sought-after loaves alongside a cabinet heaving with pastries. Try a thick slice of hand-crafted brioche toast with lemon curd and cream cheese alongside a flat white (Coffee Supreme). Leave with a classic No.1 round loaf under your arm for the next day's breakfast.
And way across town, deep in Lower Hutt, Miss Fortune's serves coffee from its owner's Good Fortune Coffee Company, which makes organic coffee and proudly pays a living wage. Miss Fortune's also offers a pie warmer filled with so many housemade pies it's hard to choose between them. We recommend the beef cheek and mushroom, its filling braised for six hours. Deeply earthy and addictive.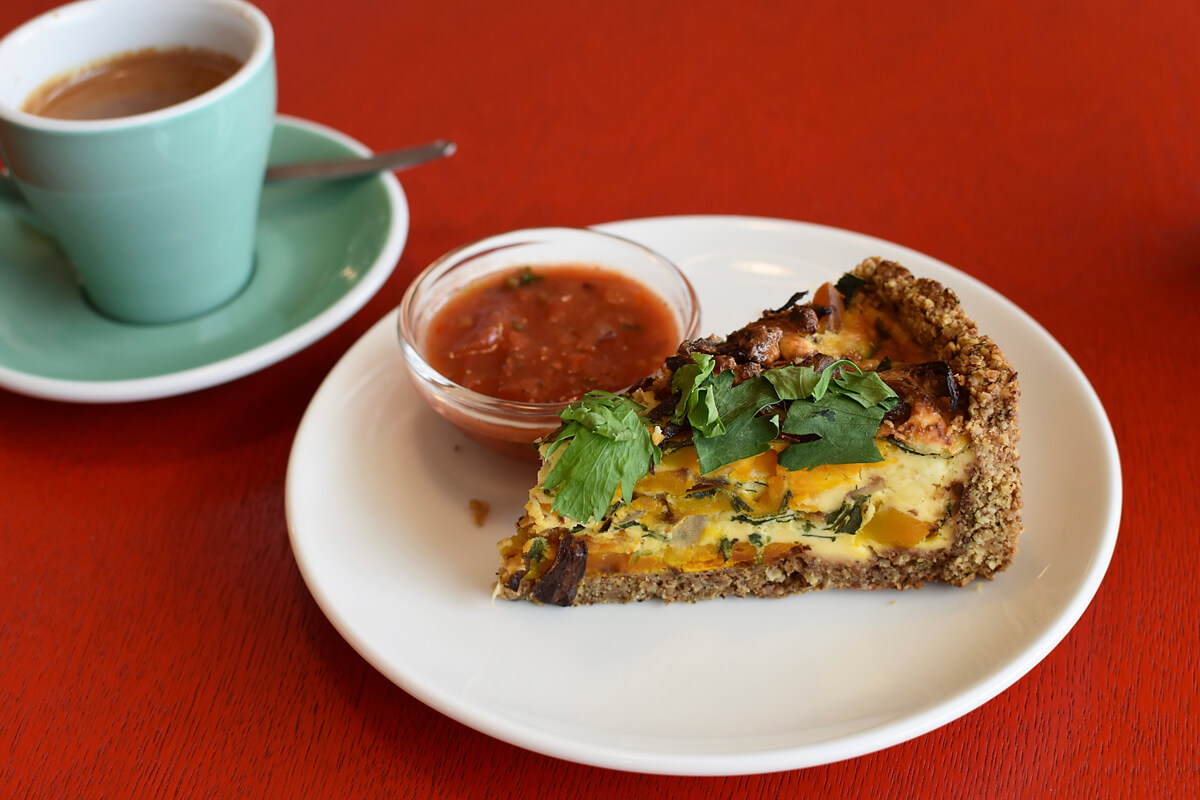 This piece originally appeared in the November-December 2019 issue of Metro magazine, with the headline 'On the ground'.
This story was created in partnership with WellingtonNZ.