Dec 6, 2019 Restaurants
Wellington restaurant Highwater Eatery is the new name on everyone's lips, and for good reason, writes Metro editor Henry Oliver.
When I asked Wellington friends and social-media followers where I should eat on a recent visit, I was inundated with names of restaurants, many familiar, many bona-fide institutions. But when I asked where I should go that's new, one name was sent to me again and again: Highwater.
Highwater Eatery sits at the lower end of Cuba St, just above what used to be the high-water mark of the harbour before the 1855 earthquake that, among other things, lifted the area that became the Basin Reserve. It opened in May, a new venture from Ben Farrant (who leads the front of house) and Alric Hansen (head chef), who previously co-owned the excellently named Melbourne cafe Small Victories after working at various Wellington institutions.
An all-day 'eatery', Highwater has comprehensive individual menus for breakfast, lunch, snacks and dinner. This is often a warning sign: how many dishes can one kitchen crew be expected to pull off at a high standard? Thankfully, Highwater succeeds, by keeping breakfast and lunch simple with a focused selection of dishes, and offering a wider offering of sides to personalise your meal.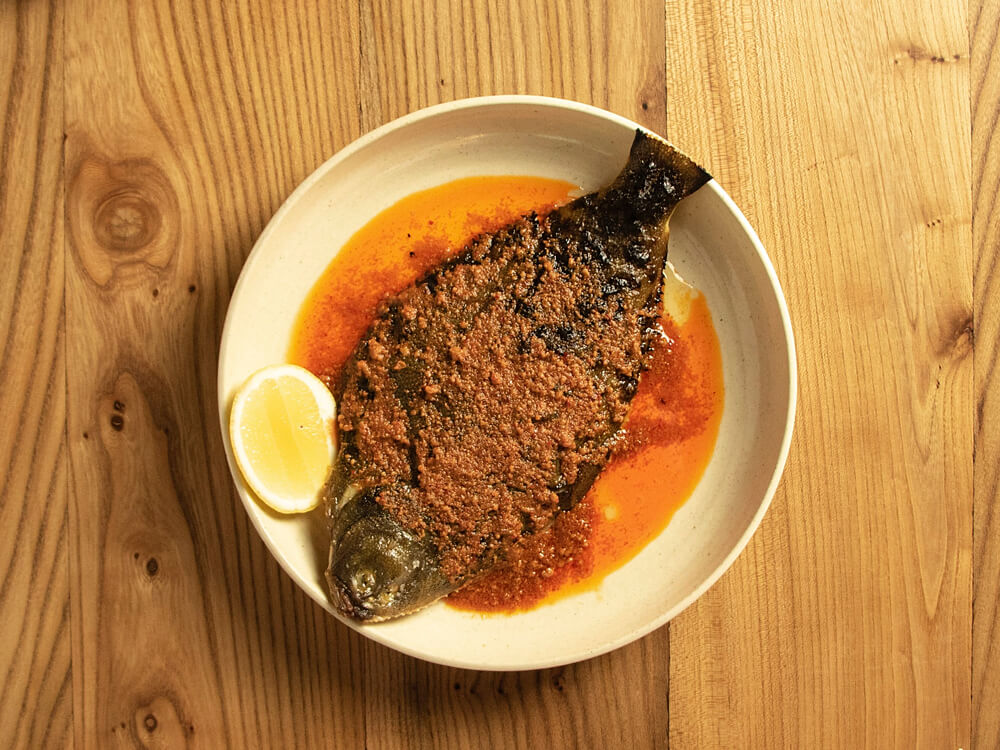 I first visited for lunch on a sharp, sunny day in August, just before the weather warmed. The lunch menu offers a small selection of pasta, flatbreads, or a 'choose your protein' option with two chosen salads. We ate the charcoal-grilled fish with grains, herbs and smoked feta, and with roast fennel, potato and olives. Also, the duck ragu pappardelle with a generous hit of pecorino, and all paired with a glass of one of our favourite wines: the Libiamo Amphora chenin blanc.
While there, I spied the more extensive (and ambitious) dinner menu and knew I had to return. A month or so later, I walked through the doors with two others to eat as much of it as we could. We picked what we thought would be highlights and let the knowledgeable, attentive waitstaff fill the gaps and provide sage advice on the extensive, natural-leaning wine list.
We started with Te Kouma oysters, half of them raw in a vinegary quince sorbet and half of them roasted in a chickpea miso butter. I usually shy away from cooked oysters — some things don't need heat messing with them — but these were a pitch-perfect trifecta of salty, sweet and umami, and a perfect counterpoint to the acidic raw option.
We ate duck two ways: a rich duck-liver parfait sandwiched between bitter endive and finished with gingerbread and mandarin crumb; and a duck-and-prune hotdog with crispy onion in a housemade milk bun. Then the crunchy, moreish nori salt-nd-pepper karaage chicken with an unexpected mussel emulsion; a light and refreshing Japanese-inspired kingfish crudo; wild venison tartare with smoked eel and chives, topped with thin, circular brik pastry, which you cracked through like a meaty crème brûlée to reach the gamey indulgence; and a grilled cos salad with bright herbs and cool crème fraîche.
Then, the lamb ribs — thick and sticky, coated in thyme, honey and lemon jam; and, to top it all off, a whole flounder, served with a bright-red-and-orange sauce of butter and 'nduja, a soft, spicy, Italian pork sausage. And we finished with dark and white chocolate with sesame and passionfruit. It was sweet, bitter and the perfect full stop.
The next morning, I was already recommending it to a friend. Now it's me sending one word to people when I see them looking for somewhere new to eat in Wellington: Highwater.
Highwater Eatery
54 Cuba St, Te Aro, Wellington
Ph (04) 210-4420
highwatereatery.co.nz
Hours: Tue-Fri, 8am-10pm; Sat, 9am-10pm, Sun 9am-4pm
Bill: Lunch deal $25; pasta $23-$26; starters $6-$26; mains $35-$70; desserts $12-$14.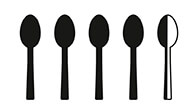 This piece originally appeared in the November-December 2019 issue of Metro magazine, with the headline 'Going with the tide'.
This story was created in partnership with WellingtonNZ. Metro retained full editorial control for this review.