Jan 14, 2014 Restaurants

St Heliers Bay Cafe & Bistro
By Catherine McGregor and Simon Wilson. Photos by Ken Downie.
1. Ambitious, affordable eateries
It's how we like to eat: informally, with super-personable, super-efficient service and food you just can't get enough of. While lots of restaurants around town struggle, at places where they aim really high while keeping it casual there are packs of customers waiting to get in. The celeb stars leading the trend are Al Brown with Depot and Federal Deli and Michael Van de Elzen with The Food Truck, but many others are also in the game, including Coco's Cantina, Blue Breeze Inn, Mexico, Orleans, Ortolana, St Heliers Bay Cafe & Bistro and The Hamptons (Clooney's summer 2012/13 operation on Shortland St).
The trend also extends to takeaway (take a bow, The Lucky Taco and Bird on a Wire) and into the suburbs: St Heliers has the marvellous St Heliers Bay Cafe & Bistro and La Fourchette (sister cafe to Britomart's L'Assiette), Sandringham locals can't get enough of Petit Bocal, Mt Wellington has Charlie & George and Pt Chevalier is falling in love with The Twisted Tomato.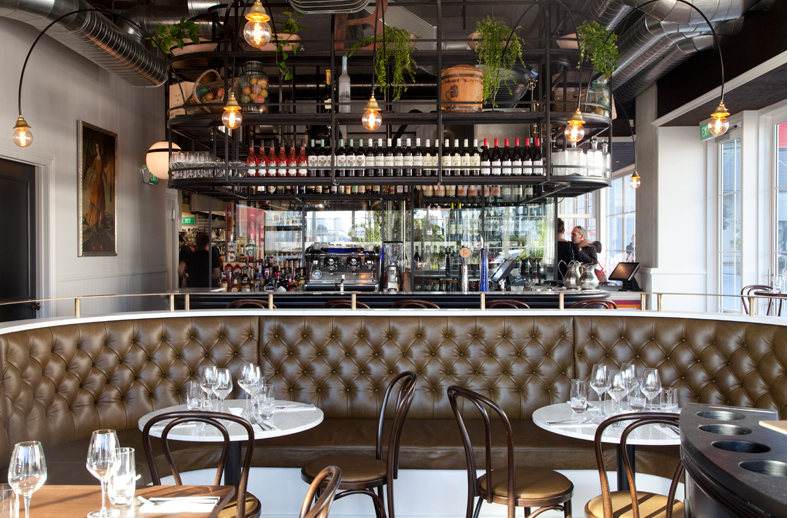 Baduzzi
2. The fine-dining fightback
Not that the fine-dining stars are just sitting back and watching. Simon Wright and Creghan Molloy Wright at The French Café refreshed their whole operation last summer, opening up the rear courtyard and putting in a private dining pavilion, and the effort catapulted them back to the top of the Metro Emirates Restaurant of the Year Awards. Michael Dearth and Ben Bayly at The Grove have opened Baduzzi (five spoons from us), Nic Watt has returned from London to give us Masu (another Metro five-spooner), Josh Emett heads the lineup at the newly opened Ostro (we'll review it soon), Michael Meredith offers summer lunches all through December at Merediths, Sid Sahrawat has expanded his special chef's table experience at Sidart… While dining has never been more fun (see 1 above), it has never been finer either.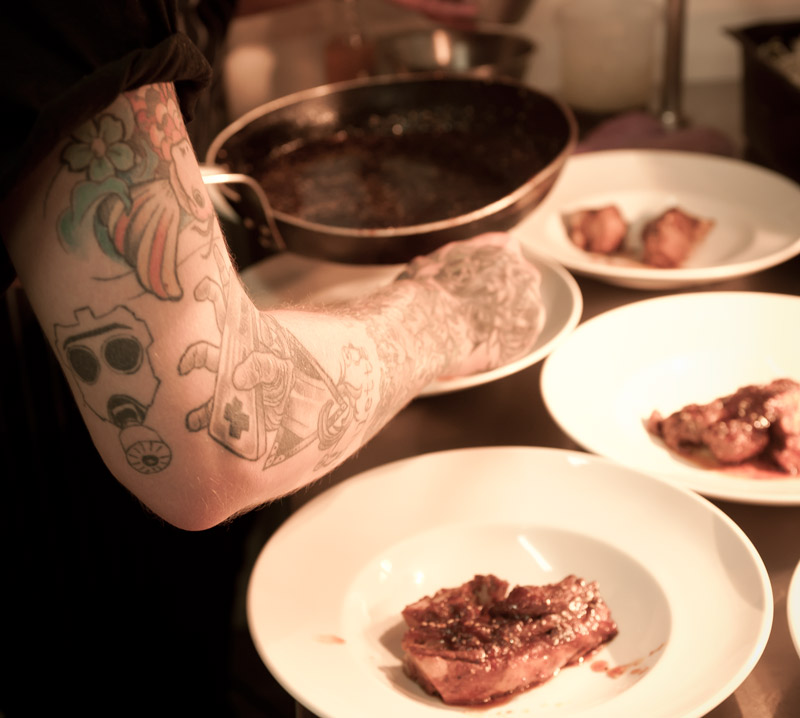 Soy Pop-Up
3. Dining pops-up
What's a restaurant? The better question is, what isn't? This year, we've eaten for-one-night-only meals in warehouses, bars, shops and shuttered cafes, and sipped seafood soup on the Devonport Ferry in a public transport-promoting event by Andreas Eggmann and Benjamin Barton of POPdining. Other pop-up dining stars include Egg & Spoon (on hold now that chef Dan Pearson has his hands full with dinners at Monterey), our own Delaney Mes (keep an eye on heartbreakpie.com) and newbies Soy Pop-up, serving Asian and American soul food.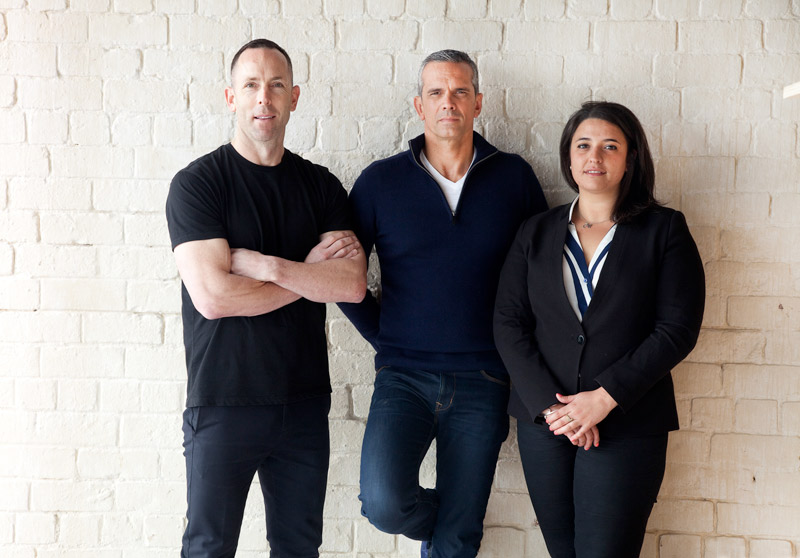 Brendan Turner, Josh Emett and Marie Colosimo at Ostro
4. Britomart expansion
With the likes of Ebisu, Cafe Hanoi and Mexico, we knew Britomart was a pretty good place to eat a year ago, but just look at it now. Ortolana, The Store and Milse, all in the Pavilions, provide irresistibly seductive options throughout the day; there are shrimp po' boys and live music at Orleans; and the city's new "best view of the water with gorgeous food to match" at Ostro in the Seafarers Building is open for business. And there's more to come.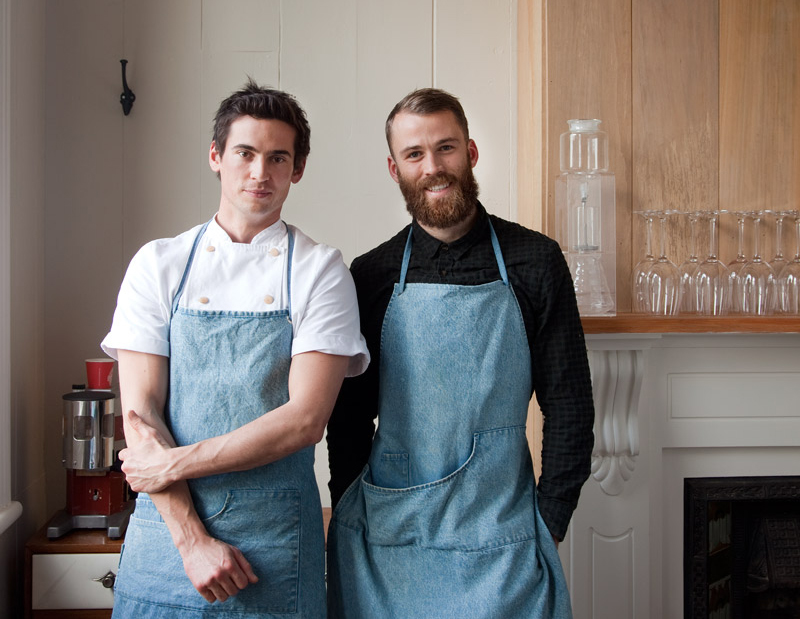 Tom Hishon & Josh Helm at Orphans Kitchen
5. Ponsonby is still central
The strength of Britomart has undoubtedly contributed to the weakness of some other precincts — Parnell springs to mind. But not Ponsonby. Newly opened — and delightfully appealing — Mekong Baby and Orphans Kitchen speak volumes for local confidence, while Ponsonby Central, also new, offers Auckland its first food emporium of shops (fish, meat, bread, produce), cafes, bars, takeouts and restaurants.
Up and down the strip you'll find the city's best foodhall (Ponsonby International Food Court), some of the coolest bars (Golden Dawn, Mea Culpa), classic bar/bistros still doing the business (SPQR, Prego and Ponsonby Rd Bistro), great takeaways (including Il Buco and Bird on a Wire), terrific ethnic eating (from Navas and Fatima's to Moochowchow, Blue Breeze Inn, Mekong Baby and Mexico) and even excellent fine dining (Sidart). Yes, it's all so good, though parking is a problem.
Glenfield Night Market
6. Night markets bloom
Three reasons for loving Auckland's rapidly multiplying night markets: the fantastic food (duh), the brilliant hawker-stall atmosphere, and the proof that exciting eating doesn't have to be limited to the central suburbs. The big player is Auckland Night Markets, which sets up shop in Glenfield, Pakuranga, Papatoetoe and Onehunga every week, but the trend is growing: New Lynn, Takapuna (summer only) and Morningside are all in on the act.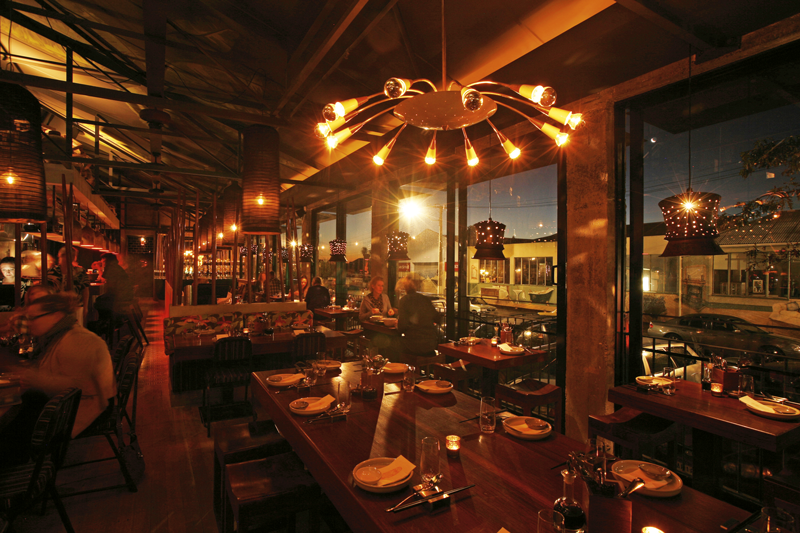 Blue Breeze Inn
7. Cross-cultural excellence
At Monsoon Poon (and Chow, while it lasted), "Kiwi" versions of Asian dishes have flourished (and sometimes not). But the trend is bigger and way better now. Mimi Gilmour offers Mexican food at Mexico, though she is not Mexican. Dominique Parat has a Southeast Asian menu at Mekong Baby, and he's French. Nic Watt serves Japanese at Masu and Che Barrington does Chinese at Blue Breeze Inn and Thai at Moochochow.
It's the Spice Temple effect: Sydney chef Neil Perry confounded expectations with his brilliant Szechuan cooking, and our chefs are now parading the confidence and skills to do the same. Hats off, though, to the real thing: Jiahao Lin and Daming Qu run an excellent kitchen at Mandarin Dumpling, and Makoto Tokuyama has lost none of his genius at Cocoro.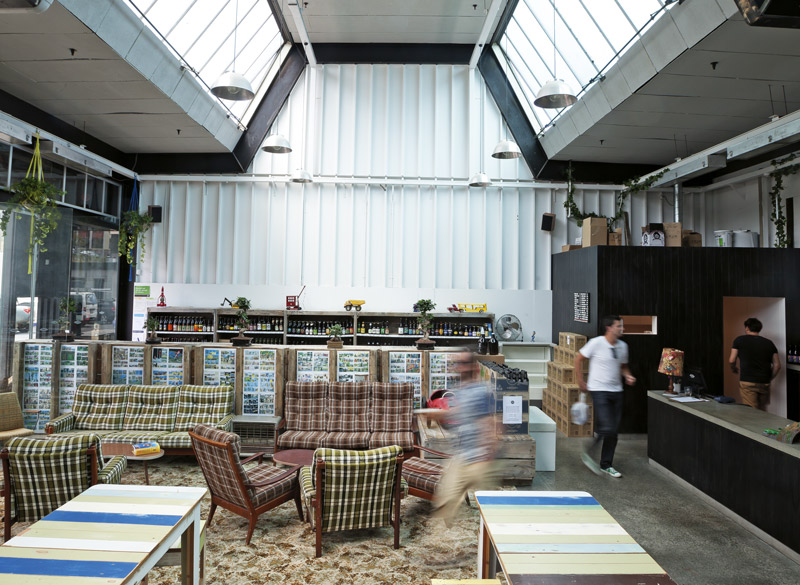 Brothers Beer
8. Craft beer takes off
Treating beer as an afterthought is so 2012. Now, any bar or eatery worth its salt knows its English porters from its Indian Pale Ales — and can explain the difference, in layman's terms. All year, craft beer bar Brothers Beer has been leading the charge, with Sprig & Fern, Vulture's Lane (formerly O'Carrolls Freehouse), Three Lamps Bar & Eatery and The Crown providing sterling support.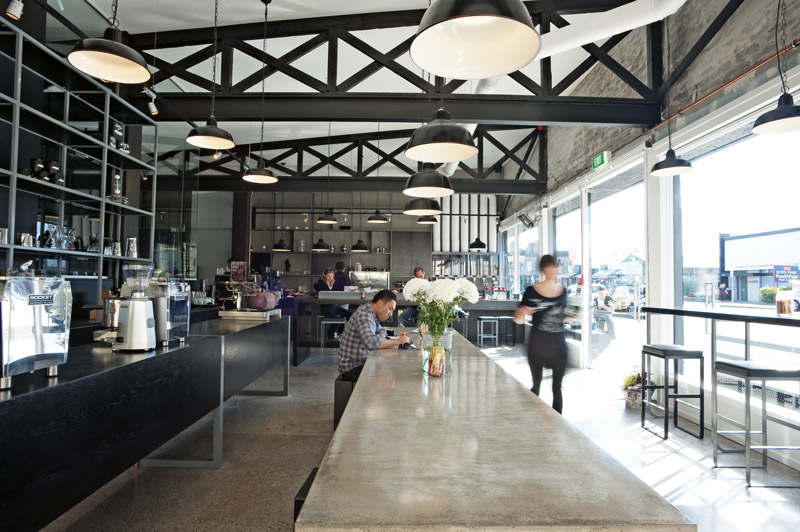 Atomic Cafe
9. The coffee revolution
On the face of it, this is weird. Having invented the world's best ways to serve coffee, New Zealand and Australian coffee specialists are now getting serious about the reinvention of the filter method. Swill? No, they say. With single-origin beans and smart new equipment, the likes of Three Beans, Atomic, Eighthirty and Supreme now offer purer tastes and more variety. Auckland even has a trendy eatery with no espresso machine — and no, we don't object to the filter brew they serve at Federal Deli (it's from Havana, a very fine roastery), but we do wish they'd offer long blacks and flat whites as well.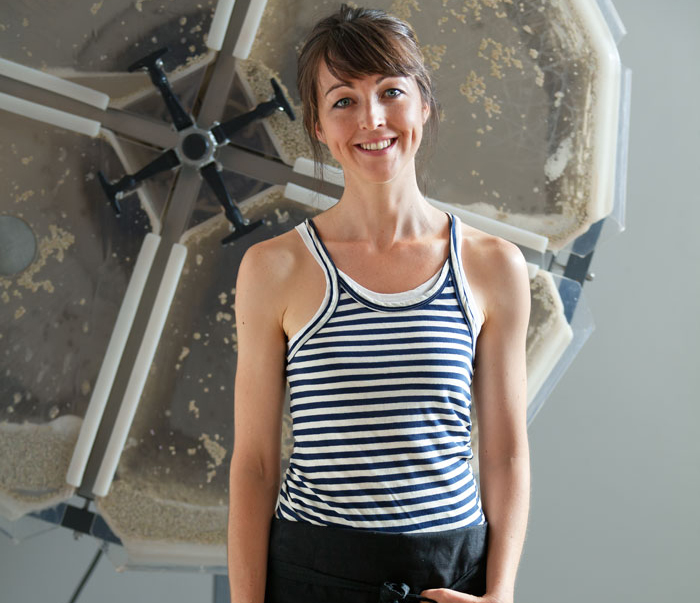 Megan May at Little Bird Unbakery
10. The vegetarian & ethical revolution
Megan May, the inspirational owner/chef at Little Bird Unbakery (Ponsonby and Kingsland), makes gorgeous vegetar-ian food without cooking anything. Kokako also has a strong, completely vegetarian menu. Most cafes in our Top 50 list now serve free-range bacon and eggs, and many offer fair-trade coffee. The times are changing.