Jul 15, 2019 Food
There are plenty of places in Auckland to grab a non-eggy bite for breakfast in the morning.
If you're unimaginably sick by the same five rotating options on an Auckland brunch menu – eggs benedict "with a twist", French toast with dehydrated fruit, some sort of omelette, "The Big Brekkie", and either a granola or acai bowl – then just… stop eating it. You can eat something else instead.
I'm a huge advocate of non-eggy, non-toasty, non-cerealy, non-gross breakfasts. Does everyone realise that non-breakfast food tastes just as good at 9am as they do at other times of the day? That leftover curry from takeaways last night you couldn't bear to throw away? Breakfast food. Some pasta tossed with garlic, pepper and chilli? Breakfast food. Falafel and hummus dip? Breakfast food. Two-minute noodles? Oh, God. Definitely breakfast food.
One of my favourite breakfasts of all time is wantan mee, egg noodles topped with char siu (bbq pork) and served with a small bowl of wonton soup. I can't find it anywhere in Auckland before 11am, and that's a real travesty. We deserve to be able to eat this dish at 8am. Here is my plea for someone in Auckland hospitality to please, please open a kopitiam (one just sprung up in Wellington last month). Please do it.
But moving on to the good news: there are most certainly some places in our city you can order something other than poached eggs in the morning, and here they are.
Taste in Memory
Salute Shanghai with sweet congee with brown sugar, or try a salty soybean milk topped with a swirl of soy sauce.
964 New North Rd, Mt Albert
Galette at Le Garde Manger
Don't go past the robust wild pork sausage galette with potatoes, spinach and Dijon mustard sauce. 466 Queen St, central city, also at 265 Ponsonby Rd, Ponsonby.
Sunday Nichiyo Brunch at Masu
Unlimited sashimi, maki rolls, small dishes and salads from the Robata counter, followed by a main course and a dessert platter for the table.
90 Federal St, central city
READ MORE: Where to get vegan Ethiopian food at a little food truck out west?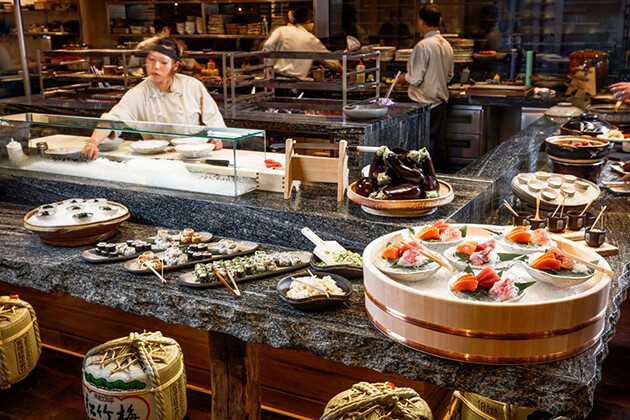 Tiktak
A fiver will get you something off their dedicated breakfast menu – wonton soup, chicken congee or tofu jelly. Spend just four dollars more and you can get a pancake, too.
103 Dominion Road, Mt Eden
Yum cha
While all you suckers are forking over $20 for some horrendously twee French toast creation, I'm munching down on God's gift to sweet treats: egg tarts. Also stop the cart for cha siu bao, har gow, and siu mai, plus chicken feet and beef tripe.
Recommended places:
Sun World – 2A York St, Newmarket
Grand Harbour – 28 Customs St West, central city
Lucky Fortune – 532 Mount Albert Rd, Three Kings
Elegance Chinese Restaurant – 26/30 Totara Ave, New Lynn
Hak Ka Hut – 42 William Pickering Dr, Rosedale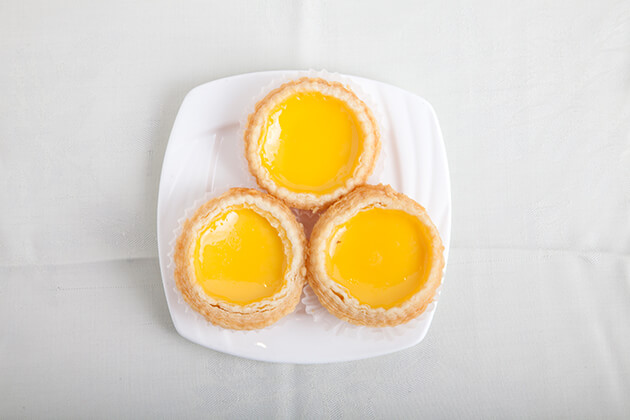 ?READ MORE: The insider's guide to yum cha: What to eat and how to order
Nasi lemak at Uncle Man
Not quite breakfast, but definitely in time for brunch, Malaysian breakfast favourites nasi lemak (with all the accoutrements), or layered roti with sweet kaya (coconut jam) and pandan, from 11am daily.
277 Karangahape Rd, K' Rd Precinct

Banh mi or pho at Try It Out
If you live or work within the area, Vietnamese restaurant Try It Out opens at 10am every day – the original banh mi thit, with pork and ham, is the definition of starting the day off right.
79 Atkinson Avenue, Otahuhu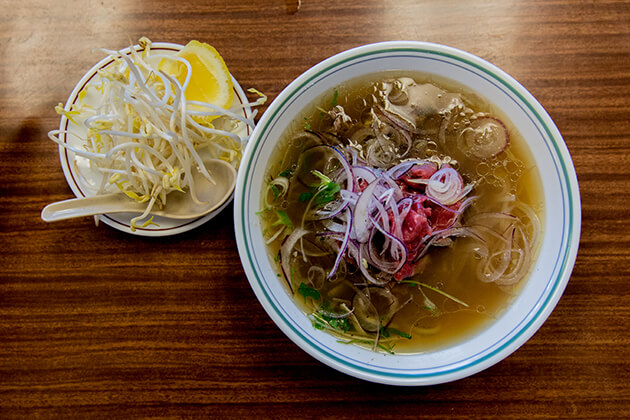 Ramen at &SUSHI
&SUSHI's current winter menu has a pork, chicken and vegan ramen on offer, and you can order it from very in the morn (9am). Here's something that'll definitely keep you going till lunch.
Multiple locations, including Shed 4A, City Works Depot and 12 Teed St, Newmarket
Bun Hut
Open at 8am every day, Bun Hut steams up a storm with about 18 different buns for you to choose from. They have a whole heap of savoury pancakes too, starting at $3.50, and Guo Ba Cai, a traditional Tianjin street food usually served at breakfast – pancake strips with a sticky brown sauce (or, as listed on the menu, "gravy").
563 Dominion Rd, Balmoral, also at 11 Victoria St East, central city
Kebab
Lots of kebab joints open at 10am, and they will serve you equally as well in the morning as at 10pm on Friday night. Amazingly, the real hero of K Road Little Turkish Cafe opens at 10am and closes at between 2.30 and 3.30am seven days a week. A works kebab (with chicken, falafel, hummus, cheese, salad and sauce) is a very satisfying breakfast.
217 Karangahape Rd, K'Rd Precinct
Paratha at Hobson Indian Takeaway
This small little takeaway, where our editor regularly buys samosa chaat and has raved about in an edition of Metro Recommends, is open from 9am every day. Paneer paratha is one hundred percent an appropriate breakfast food and no one can change my mind.
51A Hobson Street, central city
This article has been expanded on a sidebar which first appeared in the November/December issue under "Best Cafes 2018".