Dec 10, 2018 Restaurants
New Asian fusion restaurant Gao elevates street food in Albany.

Friends Jin Ha and Brian Kim have known each other since university, and their first restaurant together, Gao, is a modern Asian fusion eatery where they want to "bring the street inside."
Gao sticks out in quiet suburban Albany, occupying a corner previously held by GPK Bar & Grill – there's now a splash of mural to see you in as you round the corner. The unassuming outside opens into a neon-lit urban interior, with graffitied walls painted by local artists, an alabaster onyx-marble bar, and a terracotta floor meant to emulate dining at street food stalls.
Read more: A new Auckland burger joint you'll want to try, plus more food news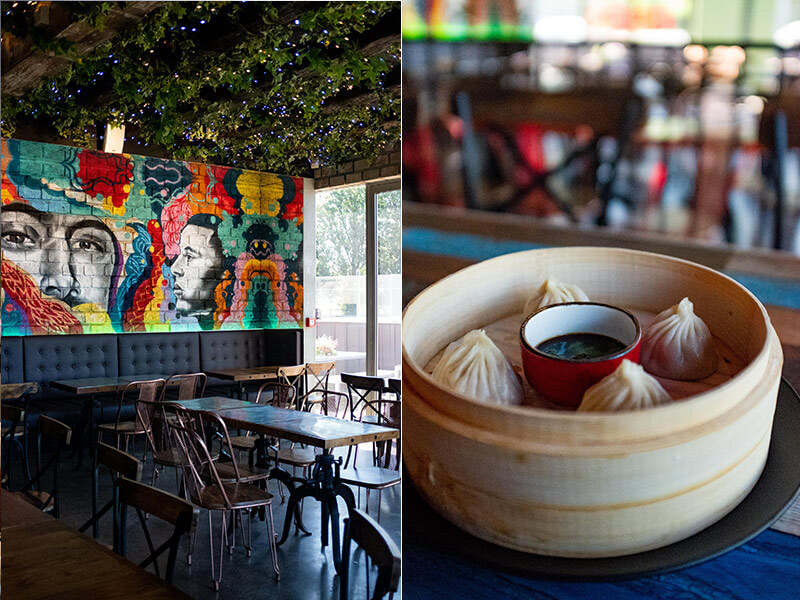 Both owners have a background in hospitality and – even better – Ha is a designer and Kim a licensed builder. Together, they've executed their ethos of elevated street food. It also shows in the name: Gao means 'high' in Mandarin, which they say they aim to deliver in their service and quality of ingredients. Attention to detail is apparent here; even their plates are handmade in Korea and took three months to arrive.
The food, curated by head chef Sun and sous chef Ben, who have both cut their teeth in the Auckland food scene at eateries like Dear Jervois, Blue Breeze Inn and The Engine Room between them. "Flavour comes first," Ben says, "then presentation."
There's a largely Thai-inspired menu, with dishes like a tender beef cheek massaman curry that eats like savoury comfort food and a version of som tum (papaya salad). There are influences from Korea, Japan and China, too, such as an intriguing offering of oysters served with sweet kojuchang (gochujang) sauce, a mizore tofu with homemade tsuyu soup and, of course, dumplings.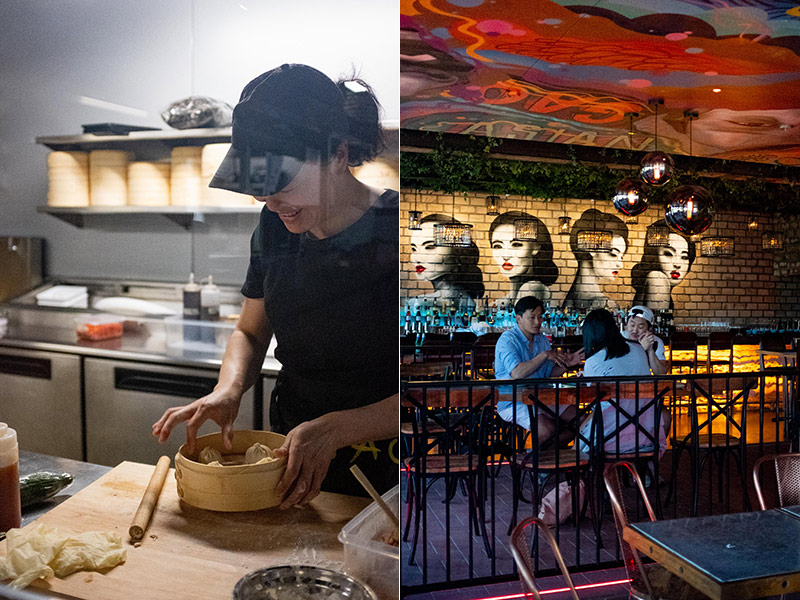 Grace Wang, their dumpling chef (pictured above left) was recruited by general manager Jonathan Wong (ex-Artwok) from China when he found it difficult to find one in-country. She commandeers a glass-cased corner stacked with bamboo steamers that allows diners to see her roll out the dough and make it all by hand. The steamed xiao long bao's are shut with delicate neat pleats, its hot soup flooding the mouth with a salty richness.
To minimise wastage, bar manager Jin Paik (formerly of Amano) uses house-made syrups from kitchen leftovers like cardamom, coriander and lemongrass in his cocktails, and his wine and beer list is reflective of his desire to bring the city to the Shore ("No Heinekens, just craft").
And what of their decision to open in the burbs? Paik has the answer – have good food and good drinks, he says, and people will come.

Gao
198-200 Dairy Flat Highway, Albany
@gao.akl
Follow Metro on Twitter, Facebook, Instagram and sign up to the weekly email for more food news.