Feb 22, 2018 Bars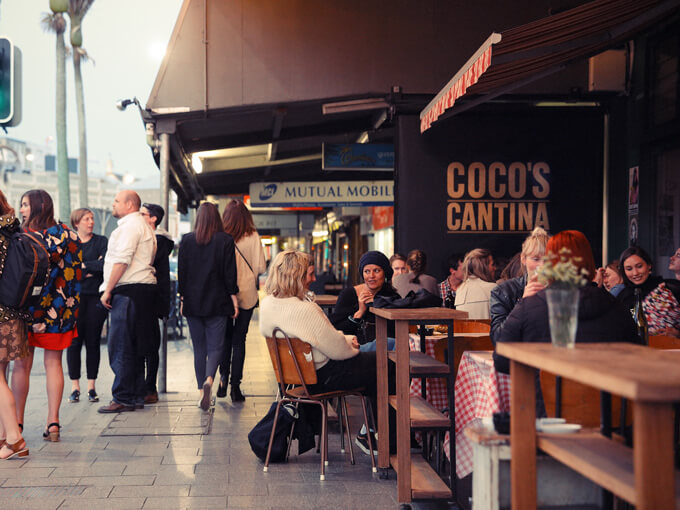 Matakana
Sawmill Brewery
1004 Leigh Rd, Matakana
Sometimes it takes a day trip to Matakana to feel removed from city life. After browsing the fancy weekend market, Sawmill Brewery, with its flights of beer, generous outdoor seating and kid-friendly vibes, makes a great stop before heading south again.
Go for—beers and lunch with the family.
Mt Eden
5 Akiraho St, Mt Eden
On weekends, half of Auckland's under-five population seem to be running wild at this neighbourhood brewpub and barbecue restaurant. If you can handle the chaos, it's a great spot for evening beers in the sun or dinner before a game at Eden Park.
Go for—beers while the kids run wild.
Northcote
54 Northcote Rd, Northcote
There are 40, count 'em, 40 rotating taps at this North Shore craft beer destination. If this sounds overwhelming, we recommend opting for a tasting paddle of five, then taking a rigger of your favourite brew home afterwards.
Go for—expanding your beer horizons.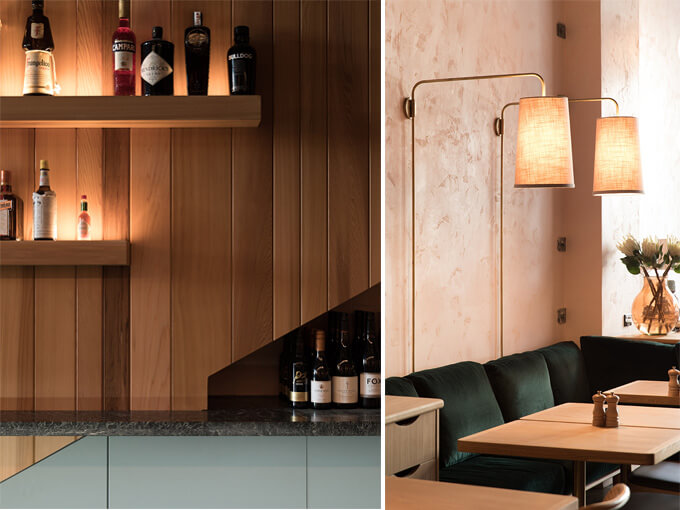 38 Roukai Lane, Britomart
There is only space for groups of six or fewer at the best cocktail bar in the city, and little room for standing, so we recommend going mid-week. If you do happen to find yourself at the end of a long queue, however, the experience is worth waiting for: under moody lights and to the sweet sounds of jazz (live on Sunday, Monday and Tuesday nights) serious bartenders will craft the perfect drink for you based entirely on a list of flavour preferences.
Go for—the best cocktails in Auckland.
The Chamberlain and Talulah
120 Quay St, Britomart
Buzzy Britomart bar Tyler St Garage has undergone a makeover and emerged with a split personality. If you're in the mood for craft beer (there are 14 rotating taps), board games and live sport, The Chamberlain's British-pub charm delivers. Meanwhile, upstairs, Talulah is a rowdy Pacific-Rim tiki bar, complete with the occasional coconut cocktail and a squint-and-it's-tropical portside view.
Go for—the tiki cocktails.
Coley & Punch
Shed 22, 147 Quay St, waterfront
The whisky library at Coley & Punch is hundreds of bottles long. You can even taste a selection of what's on offer from four-glass flights. The cocktail menu is equally as impressive, littered with classics and more-inventive items — the Boulevardier (a cousin of the Negroni) is superb.
Go for—the premium whisky selection.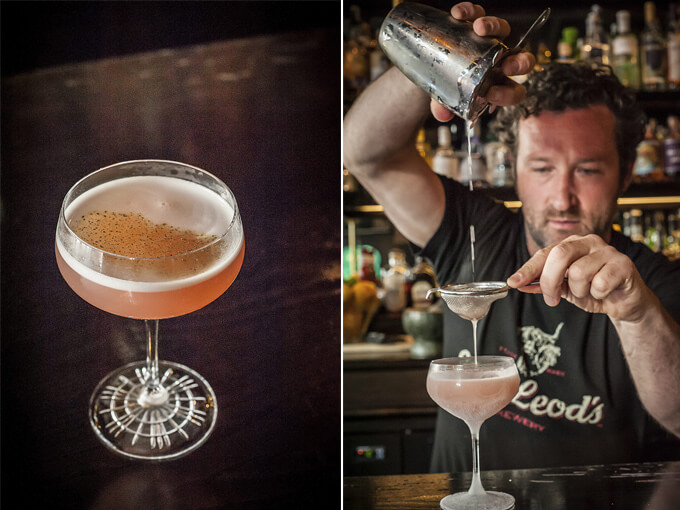 23B Westhaven Drive, Westhaven
For a bit of yo, ho, ho and a pint of Steinlager Classic, it has to be Swashies — Auckland's only pirate-themed bar and restaurant — overlooking the flash boats moored in Westhaven Marina. You may even spot a stingray. But it's not the naff décor or the shamelessly mainstream beer selection that makes this bar one of Auckland's best. It's the hot chips — only four bucks a pop.
Go for—the sheer novelty of it all.
Vultures' Lane
10 Vulcan Lane, central city
An occasionally rowdy haven of craft beer in the CBD, Vultures has 22 regularly rotating taps and an impressive bottle selection. The outdoor space on Vulcan Lane is limited, but good for soaking up afternoon sun and people-watching.
Go for—a boutique beer in a Melbourne-esque laneway setting.
Cnr Commerce & Galway Sts, central city
There's a tall stack of steamer baskets behind the bar here, because Xuxu is great for both dumpling eating and cocktail drinking. A crowd-pleasing destination which thrums on the weekends, we love the sense of ease that means you could take nearly anyone with you and they'd have a great time.
Go for—a catch-up with an old friend.
Eden Terrace
2 Mt Eden Rd, Eden Terrace
Set in the majestic old Grafton Library, Galbraith's is Auckland's answer to a proper English pub, minus the beer-soaked carpet and pokie machines. Go for an afternoon session of house-brewed real ale, guest craft beers and Sunday roast with all the trimmings.
Go for—a pint of Bob Hudson's Bitter on a rainy Sunday.
The Corner Store
25 Mt Eden Rd, Eden Terrace
We're fans of the sunny back courtyard at Mt Eden's Corner Store, with its classy wood panelling and cosy fireplace. The drinks list is on point, too. Choose from inventive cocktails, boutique whiskies and a thoughtful selection of local and international wines and craft beers.
Go for—great drinks in a laid-back setting.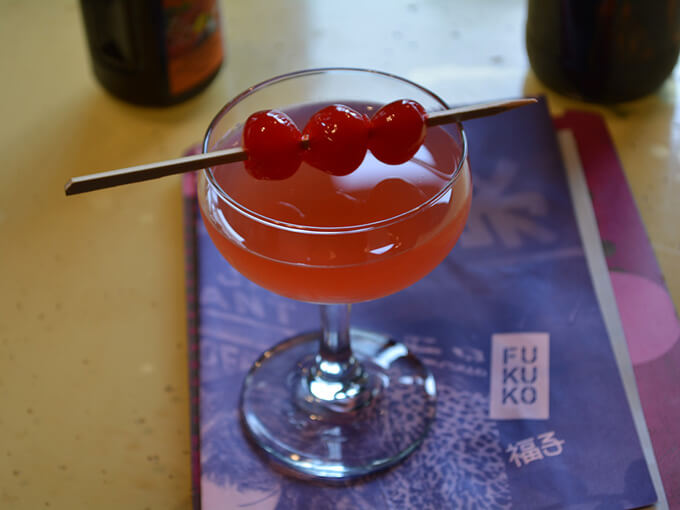 Central city
66-68 Tyler St, Britomart
Of course Hip Group's flagship restaurant would feature a bar made of the provenance-driven group's discarded oyster shells. Behind the shimmering mother-of-pearl altar is a thoughtful selection of Italian and New Zealand wines, local craft beer and all the components of classic Italian aperitivi. The cocktails are seasonal and special: we love the butterscotch, amaro and vanilla riff on an espresso Martini.
Go for—the ethereal fit-out; stay for the espresso Martinis.
Basement Theatre Bar
Lower Greys Ave, central city
Sprawling onto a carpark that leads to the dodgy end of Myers Park, the Basement Theatre is a beacon of warmth — a community of indie creatives who know how to have a good time. That's especially true on Fridays, when cult improv night Snort draws a huge crowd and the decks are manned by local DJs.
Go for—drinks and a show, and food delivered from Tanuki's Cave next door.
Beirut
Beirut has since closed
85 Fort St, Britomart
Separated from the main restaurant by a set of sturdy wooden shelves, Beirut's laneway bar offers a brave wine list, with producers from Lebanon, Argentina and France all championed, plus imaginative shrub cocktails (with and without alcohol).
Go for—a taste of Lebanese wine.
Bellota
91 Federal St, central city
Few bars cater to groups and intimate dates quite like Bellota, with its generous pavement seating and intimate, small-tabled booths. An independent, exclusively Spanish wine list showcases little-known producers and includes an impressive selection of sherry. Head chef Ernest Pietx's Barcelona-style tapas make for an easy pace of date — simply order more if things are going well.
Go for—authentic Spanish tapas and sherry.
City Works Depot , 90 Wellesley St West, central city
With 200-plus bottled beers, 18 on tap and plenty of early afternoon sun, this is an ideal spot for day-drinking. It'd take about a year to get through all that's on offer drinks-wise, and even then, the selection is ever-changing. Brothers now have a dedicated barrel-ageing room for their beer at their other location in Orakei.
Go for—some sun in the city.
View beer list and reserve spot
Grey Lynn
440 Richmond Rd, Grey Lynn
This pint-sized local pulls a great crowd thanks to frequent gigs, plays and owner Mike Howie's penchant for tickling the ivories. A glass of Spanish red and a cheese board at Freida's are best followed with an early-evening walk through the leafy streets of Grey Lynn.
Go for—one of the regular intimate gigs.
Grey Lynn RSC
3 Francis St, Grey Lynn
Pouring pints since 1937… we love a drink at the Razza for the fact you can get a whole bottle of wine for $16.60 then, if you like, share it with one of the friendly old blokes who frequent the place. There's live music on Friday nights, polenta fries made by Jimmy the Cook, and starting again on February 1, Thursday night is quiz night.
Go for—yarns with the wise, older clientele.
Gypsy Tearoom
455 Richmond Rd, Grey Lynn
Cocktails in teapots will probably evoke memories of youthful revelry, but sitting in the warm glow of this well-stocked bar, you get the feeling many great nights have started at Gypsy Tearoom — even the name has a ring of magic to it.
Go for—a good-time feeling.
Pocket Bar & Kitchen
592 Great North Rd, Grey Lynn
There's a whiff of Lion Nathan to the drinks list here, but if you're in the mood for, say, an easy-drinking rosé to sip on in a sunny courtyard, then Pocket is the perfect spot. We also enjoy the regular events, which include movie screenings, quizzes and even yoga.
Go for—the community vibes.
Parnell
Barulho
7-15 Faraday St, Parnell
Especially rowdy on Friday and Saturday nights, it's often bustling at this little Parnell restaurant/bar; Barulho is the Portuguese word for racket — as in noise. Parking can be hellish, so arrive early (or in an Uber) to sit under the romantic strings of lights with some $5 tapas and a glass of full-bodied red.
Go for—a nibble and a drink.
Pineapple on Parnell
207 Parnell Rd, Parnell
With its chintz, leather and dark-wood interior and dripping candelabras, Pineapple on Parnell feels of another era. There's a dress code and more than a subtle hint you should put your phone away, which they get away with thanks to charming service, an extensive library of spirits for classic cocktails, and Boilermakers — whisky imbibed with frosty beer. (Open until 4am, Wed-Sat.)
Go for—Wednesday and Thursday night cocktails accompanied by live piano.
?Ponsonby
277 Ponsonby Rd, Three Lamps
Finally, the Three Lamps end of Ponsonby Rd has a decent watering hole. Pint-sized Annabel's is all about the aperitivi, offering a succinct list of international wines, Italian aperitif-based cocktails and a selection of cheeses by the gram, cured meat and tapas. The formula is obviously working, as it has been crammed seven nights a week since opening in June.
Go for—a drink with friends before dinner.
26 Ponsonby Rd, Ponsonby
At this Metro Top 50 Restaurant it's business at the front, party out the back. The Maidstone Lane-end Roji Bar specialises in Japanese whisky, sake (there are more than 20 premium varieties), non-boring wine and Kula Watcharawannee's Peruvian-Japanese cocktails, served in classily thin imported glassware.
Go for—pisco sours on the artfully grungy deck.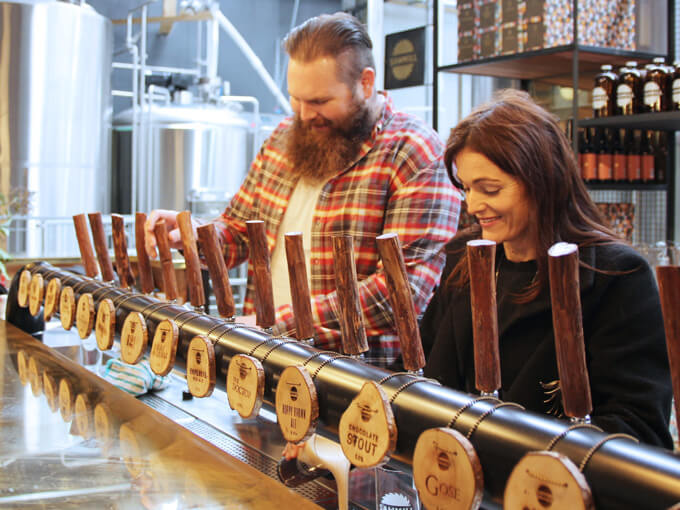 The Gin Room
12 Vulcan Lane, central city
Whether you like it in a Martini, a Negroni, a Tom Collins, or neat, there's a gin for everyone at this downtown parlour. Hipster bartenders who love to demonstrate their spirit knowledge make this a particularly educational drinking experience.
Go for—a gin and tonic, obviously.
Housebar – Hotel Debrett
2 High St, central city
Call us old-fashioned, but we miss comfy chairs, so love that this is one of the few places in the city with ample plush seating and a cosy open fireplace in winter. The carpeted luxury of it all, and the fact you enter the atrium space via a hushed set of hotel stairs, makes it feel like a luxurious, well-kept secret. Downstairs' Corner Bar offers a livelier setting for casual drinks.
Go for—a drink by the fire in winter, or outside in summer.
87 Federal St, central city
Nic Watt's swanky new Chinese restaurant also has a dedicated space for drinks, which is terribly convenient for anyone staying at the SkyCity Grand or headed to a show in the city. The wine list, curated by Cameron Douglas, is extensive, but Huami also has one of the city's largest cognac and armagnac selections, plus its own bespoke báijiu (Chinese distilled spirit). We love the old-fashioned cocktails.
Go for—an opulent cocktail.
Hugo's Bistro
67 Shortland St, central city
All class, Hugo's is the perfect spot for drinks with a client, or someone you're trying to impress. The wine list features some fab glass-pours under $20, like the near perfectly balanced Foxes Island chardonnay or the earthy, savoury Burn Cottage Moonlight Race pinot noir. There is a dedicated spritz menu, including the classic Aperol-based option, or mix it up with a gentian or RinQuinQuin apéritif.
Go for—a client meeting.
?
Dr Rudi's
Cnr Quay and Hobson Sts, Viaduct Harbour
Regularly pumping, even during the week, Dr Rudi's is as popular with Viaduct office workers as it is with weekend revellers. Perhaps it's the bar's own beers — which after some delay are now being brewed on site — or maybe it's the unrivalled view of the harbour from the deck or the free-to-play bowling lanes down the back. Whatever the cause, this place is a real good time.
Go for—the bowling.
Everybody's
Imperial House, 7 Fort Lane, central city
At the top of a spiral staircase on Fort Lane is an expansive rooftop courtyard and split-level bar housed inside a century-old theatre that was previously left untouched for 50 years. Now it's designed to cater to — you guessed it — everybody, with multiple cosy nooks, a metres-long sofa, a courtyard, and a mezzanine that can be booked out for groups (that's what we love it for most). Open until 2am at the weekend.
Go for—the Max Key DJ sets.
Federal Delicatessen
86 Federal St, central city
Wet your whistle with one of Al Brown's deli-inspired cocktails, such as a cherry Manhattan, "deli mary", or New York Sour, then follow with something greasy. The Fed nails the consistency many others struggle with, while keeping it fresh with new offerings such as live music on Saturday nights. Open late Friday (12am) and Saturday (1am).
Go for—a hangover cocktail.
?Fukuko
43 Tyler St, Britomart
Teetotallers rejoice, because the bartenders here care as much about making mocktails as they do their boozy counterparts and can often be found crafting personalised drinks for guests. If you are drinking alcohol, the selection of Japanese whisky is almost unparalleled in Auckland.
Go for—a drink with a booze-free friend.
490 Karangahape Rd, K' Rd precinct
The décor and uniforms here are a bit Fear and Loathing, and the drinks are suitably strong. We love how, when the front-facing bifold doors are open, tables spill out onto the sunny side of the street and suddenly everyone at the bar — whether you know them or not — feels like your friend.
Go for—the pisco sours.
352 Karangahape Rd, K' Rd precinct
Tatty-cool Peach Pit, with its decaled walls, rickety chairs and bar, looks a little thrown together. Fortunately, the mostly fried nibbles are great, and so is the wine list, which includes the summery and unusual Hermit Ram skin-fermented sauvignon blanc by the glass — perfect for necking at the outdoor tables.
Go for—to feel like a part of the cool kids' club.
Satya Spice & Chai Shop
515a Sandringham Rd, Sandringham, and 271 Karangahape Rd, K' Rd precinct
Step out of Auckland and into India at one of Sammy Akuthota's sack-lined chai shops. Aromatic, prohibition-style cocktails are served strong and short, and the Southern Indian snacks are crunchy and moreish.
Go for—a far away feeling.
Reserve a table at Sandringham
Reserve a table at Karangahape Road
Mea Culpa
3/175 Ponsonby Rd, Ponsonby
For killer cocktails on Ponsonby Rd, Mea Culpa still reigns supreme. The talented mixologists behind the bar are well versed in the classics, but we recommend trying some of their more original creations. Think house-made bitters, homegrown herbs and edible flowers, all served in elegant vintage glassware.
Go for—bespoke cocktails and Ponsonby Rd people-watching.
Riverhead
1171 Coatesville-Riverhead Highway, Riverhead
If you need a reason to escape the city on weekends, look no further than Hallertau's Riverhead brewpub. Go for the beer (be brave and try the sours), then stay for the excellent wood-fired pizzas, jalapeño poppers and live music in the outdoor biergarten. (Take a sober driver.)
Go for—a mini-break from the city.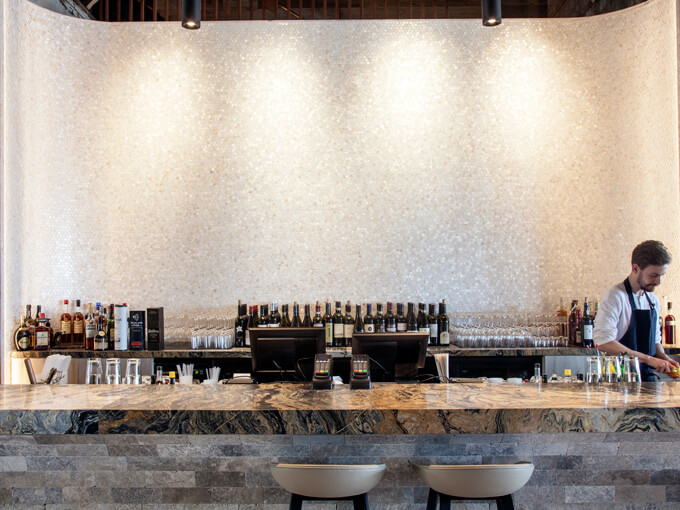 7 Fort Lane, central city
In a dimly lit den beneath Imperial Lane, Auckland's premier whisky bar offers a staggering 600-plus varieties from around the world. Book online for an intimate tasting, in which the knowledgeable staff will be happy to take you through different samples. We recommend letting them choose for you — just be sure to check the price tags before committing to a full pour. (Open past 1am on Fridays and Saturdays.)
Go for—an education in whisky.
Masu by Nic Watt
SkyCity Grand Hotel, 90 Federal St, central city
Boasting the most extensive Japanese drinks list in New Zealand, and with qualified sake expert Fumi Nakatani for a manager, Masu is an education. An association with Kenichi Ohashi, the only joint Master of Sake and Master of Wine in the world, enables Masu to access sakes rarely found outside of Japan. House-infused shochu, hand-shaved ice and an opulent fit-out add polish.
Go for—the exquisite Japanese drinks list.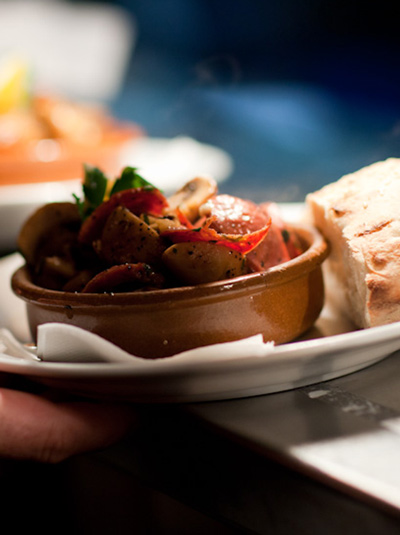 9 Durham St East, central city
On miserable winter afternoons, this convivial inner-city institution provides the perfect respite from the cold. We suggest ordering a glass of tempranillo and a plate of patatas bravas and settling into one of the cosy couches down the back.
Go for—after-work drinks or a mid-shopping pit stop.
Mo's
Cnr Wolfe and Federal Sts, central city
Teeny-tiny Mo's is a favourite for central-city office workers, and while there's nothing particularly ground-breaking about the drinks here, that's exactly why we like it. A shout-out to the sinfully delicious White Russians, which go down far too easily.
Go for—the old-school drinks and free corn chips.
Oaken
Oaken has since closed
130 Quay St, Britomart
While Oaken's head chef and food menu have changed, the tightly curated approach to indie wines and easy apéritifs remains. Te Matuku oysters delivered fresh from Waiheke daily partner very nicely with a sea view. (Open until whenever they fancy.)
Go for—interesting wines by the glass in a Scandi Nat Cheshire fit-out.
Odettes Eatery
City Works Depot, 90 Wellesley St West, city
Hurrah — a posh bar with a decent happy hour! Right now, the summer tables are outside, the Apérol spritzes are $10 between 4-7pm (Tuesday to Saturday) and the rosé is cold as. In winter, snuggle up in one of the comfy booths with a red wine and some chips with berbere and honey mustard.
Go for—the charming yet unobtrusive service.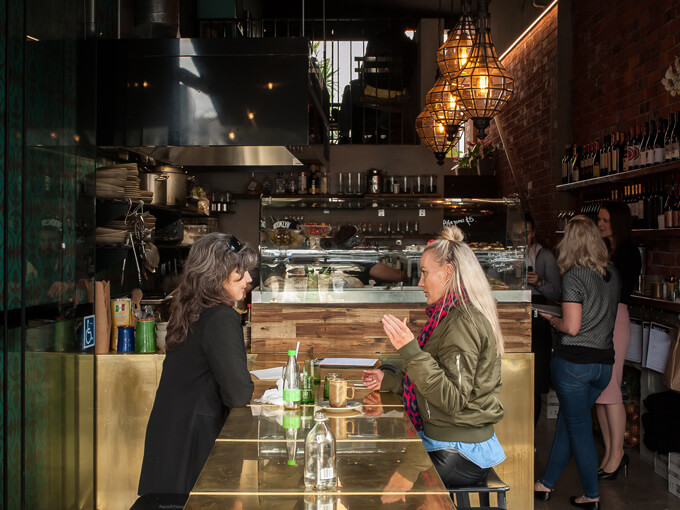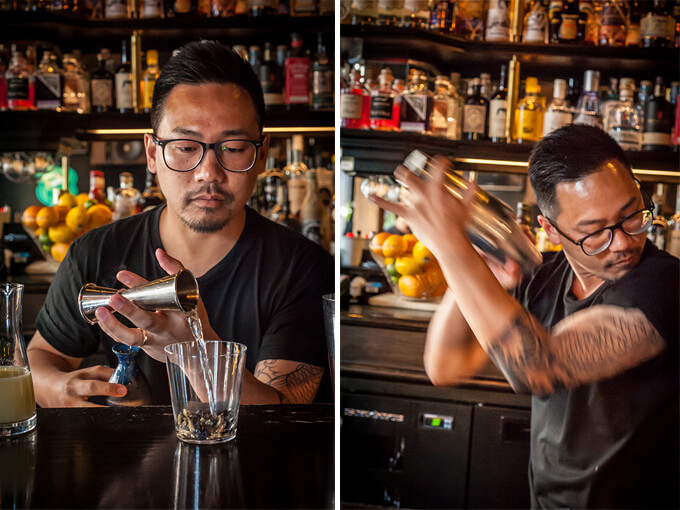 K' Rd Precinct
280 Karangahape Rd, K' Rd Precinct
Dimly lit and cosy, Apéro takes its name from the apocopic form of the word "apéritif" — a pre-dinner drink. Fittingly, Mo Koski and Leslie Hottiaux's Karangahape Rd wine bar is the perfect place for just that. Admittedly, and slightly embarrassingly, we've been known to stop in for a pre-dinner dinner, too.
Go for—the wine, stay for the food.
376 Karangahape Rd, K' Rd precinct
Affectionately known by some as SPQR for hipsters, this place has punters queueing most nights for a seat at the trestle tables that line the street outside — for many, it's a place to see and be seen. Say what you like, however, because drinking here is some of the most fun you can have, especially during happy hour (5-7pm), when Sawmill beers, coupes of prosecco and Sangria flow.
Go for—people watching.
Lovebucket
309 Karangahape Rd, K' Rd precinct
Manager Brandon Walker likes his drinks strong, with complex flavours. While the menu is rum and gin-heavy, he's also thrown together a fantastic beer list — one of the most interesting in the city, with up to eight sour beers on at any time — and has organic Seresin sauvignon blanc on tap.
Go for—a trendy drink.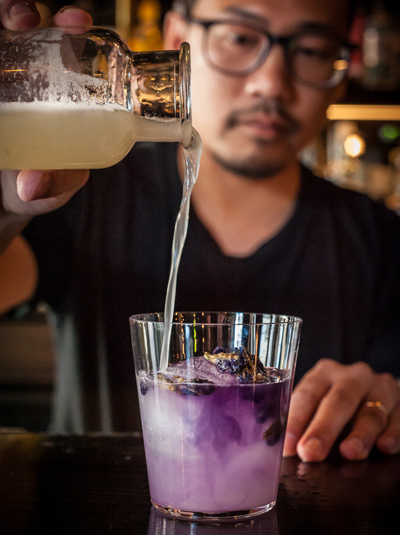 The best bars in Auckland
Metro picks the best 50 bars in Auckland to wet your whistle
You've decided to quit the nine-to-five grind and open your own restaurant/bar/cafe — the thrill of becoming a "someone" in Auckland's burgeoning hospitality scene has simply become too hard to resist. The question now is, which venture to choose?
That lamb roast you made last week was as tough as old boots, and you don't have any chef-friends, so a restaurant's off the cards; 5am wake-up calls sound pretty unappealing… maybe a cafe's not a great idea, either.
What about a bar? It seems like a no-brainer, an obvious money-spinner: buy booze on the cheap and flog it off at 70 times the price. What does a dodgy bottle of vodka cost these days anyway — $30? Buy from a liquidation sale and that figure could be even lower. Don't ask questions about why that bar failed. Maybe even take on the building's lease — prime Ponsonby real estate. How couldn't they make this work, you think; there's so much foot traffic.
In meetings, you and your university-drinking-buddy-turned-business-partner toss around the words sour beer, prohibition-style cocktail and aperitivo like they've long been part of your lexicon. You drink only natural wine now — whatever that means.
At your bar, you'll definitely offer a "hyper-seasonal food menu" that "complements the drinks selection" but reckon you can probably get away with limp lettuce and soggy tomato in the burgers during winter. It's only a slice, no one will notice.
<!– –>
But they will. And that's the defining characteristic of a good bar — or a good anything, for that matter: all the small but thoughtful details amount to something bigger, something that is very hard to put your finger on. Success in the long term has very little to do with what's trending.
Seasonal, local, sustainable. They're arguably the most popular food-related buzzwords right now, but what does it actually mean to make good on those promises? It might mean you batch-brew and keg cocktails when the right ingredients are available, like Brandon Walker does at Lovebucket, then serve only a limited run of each. Perhaps you buy one or two kegs of a specific beer when it's at its best and serve it until it's gone. Do you commit to listing only minimal-intervention wines like Auckland fave Golden Dawn, and have plenty on by the glass?
All of these things are nice to have, but non-essential. What keeps the punters coming back is the flavour of uniqueness you'll find at many of our Top 50 bars this year. Put plainly, your local should be a place with a style all of its own that comes to feel like home.
View bars by suburb: Central city | Eden Terrace | Grey Lynn | K' Rd Precinct | Matakana | Mt Eden | Northcote | Parnell | Ponsonby | Riverhead
Read more: The best bars for groups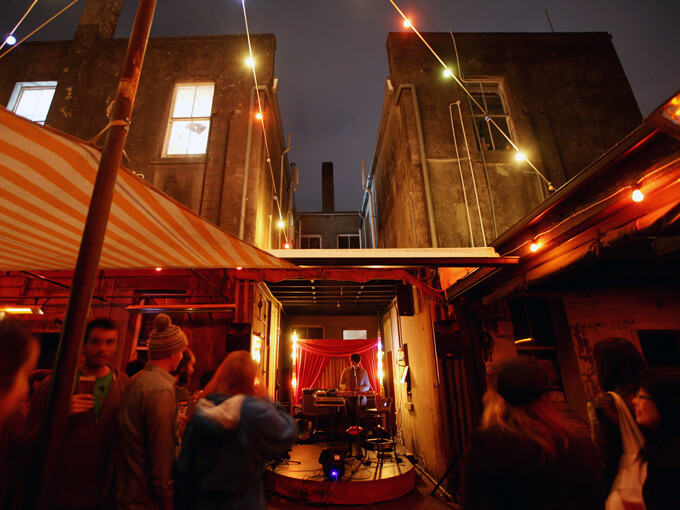 Shop 10, Ponsonby Central, Cnr Richmond & Ponsonby Rds, Ponsonby
Since its inception, Auckland's tribute to New York's The Meatball Shop has boasted award-winning mixologists on its team — key when Insta-worthy cocktails with precisely balanced flavours are the main attraction. The demands of the popular Ponsonby (and now Takapuna) locations are met with crowd-pleasing meatballs, cocktails and non-alcoholic sodas and shakes.
Go for—James Millar's always-intriguing cocktail of the week.
Conch Kitchen & Bar
115A Ponsonby Rd, Ponsonby
The intimate wooden booths down the back make Conch a great first-date spot, while the communal tables both out front and in the courtyard encourage groups to descend and friendly chat to break out between strangers. We love the dedication to New Zealand beer and wine here, the arepas, and the ever-present hand-pressed sugar-cane mojitos.
Go for—the mojitos and great tunes on the decks.
Golden Dawn
Cnr Ponsonby and Richmond Rds, Ponsonby
The door isn't painted black in mourning, but the best bar in the city is closing, so there's only three months left to enjoy Golden Dawn's natural wine list, delish bar snacks and stellar entertainment. The full January–March events schedule will be announced soon and you can bet there will be the closing party to top all closing parties: keep an eye on their social media for details.
Go for—a visit before they close on March 24, 2018.