Oct 1, 2019 What's On
Metro brings you a round up of the best of what Auckland has to offer for the coming week in our city's diverse and exciting food scene.
SO Amazing Chefs
Running across the entire week, SO Amazing Chefs brings together a line-up of Michelin-starred chefs (in this case, they've either opened, or are executive chefs at, Michelin-starred restaurants), one taking over each night for a four-course meal. At its conclusion, on Saturday, all the chefs will cook together for one big six-course dinner. That final is already sold out, but there are still seats available for the preceding days.
Monday 30 September-Saturday 5 October | SO/ Auckland
Free craft beer tastings @ Four Points by Sheraton Auckland
Grab your lederhosen*, Four Points by Sheraton Auckland are kicking off Oktoberfest with free craft beer tastings. There'll be five beers on tap to try from Tuatara Brewing, all served from a kombi van at Four Points by Sheraton Auckland. The kombi is around for three nights only (4 – 7pm), but the festivities continue until end of October with four wings for $1 with every beer purchased at the hotel.
*lederhosen not actually required (please someone wear them though?)
Thursday 3-5 October | Four Points by Sheraton Auckland
Bar Céleste Housewarming
The couple behind La Peche Projects, Emma Oglivie and Nick Landsman, are opening their first permanent spot on K'Rd (taking over Revel). It's billed as a "neo-bistro", a term used to describe a movement of reimagined approachable dining in Paris, with a focus on freshness and fluidity. Expect freshly-shucked oysters, pigtail croquette and lots of pet nat. Opening night is this Saturday, more on this from Metro soon [now! Read more about this new opening here – Ed.].
Saturday 5 October | Bar Celeste, 146 Karangahape Rd
The Chocolate & Coffee Show
Ah yes, chocolate and coffee. The two foods people most often put on a t-shirt in lieu of a personality. To be fair though, they are bloody great. This year, The Chocolate & Coffee Show at The Cloud will also involve cheese and wine. There'll be masterclasses, demonstrations, and all the tastings you can shake a "but first, coffee" shirt at.
Saturday 5-6 October |The Cloud, Queens Wharf
Oyster Festival Matakana 2019
Compared to the briny morsels of Bluff or anything you might find overseas, Mahurangi Harbour oysters are less salty, with a creamy, clear taste – so oyster beginners and seasoned enthusiasts alike are both catered for. And though yes, it's an oyster festival, there'll be plenty of local wine, local produce and food trucks including Sawmill Brewery and Double Dutch Fries. Even if you aren't an oyster fan, this festival has plenty to offer.
Sunday 6 October | 329 Omaha Flats Rd, Point Wells
READ MORE: How to eat and enjoy oysters

Great Kiwi Morning Ti
As voting for Forest & Bird's 14th annual Bird of the Year competition commences, another bird related event deserves attention; Great Kiwi Morning Ti. The fundraising eventis run by Ti Ora tea and Kiwis for kiwi charity and aims to raise money to help reverse the decline of our national bird. Register here to get involved and help raise even more funds this year. To participate, register to host your own event to be held on the 31st of October.
---
What We Ate This Week
Alex Blackwood and Jean Teng
It has come to my attention that last week, when I was doing the food news, I didn't put any information about why there was no news from Jean and thus several people expressed their concern for her and her lack of eating. Rest assured, she did eat, she was just on leave; away enjoying the luxury of eating without thinking too hard about it. – AB
Panda Xiao Long Bao
Panda (Queen's Rise Food Court) now does xiao long bao! Their skin is so paper-thin that the structural integrity is very poor. So poor that one poor dumpling ended up burst all over the xiao long. I shed a single, sparkling tear. The broth is quite yum, if not as knock-you-off-your-feet strong as other soup dumplings I have tasted. The pork centre definitely has that porky pork taste and at $8 for four, they are some of the most expensive xlb that I have ever met. – AB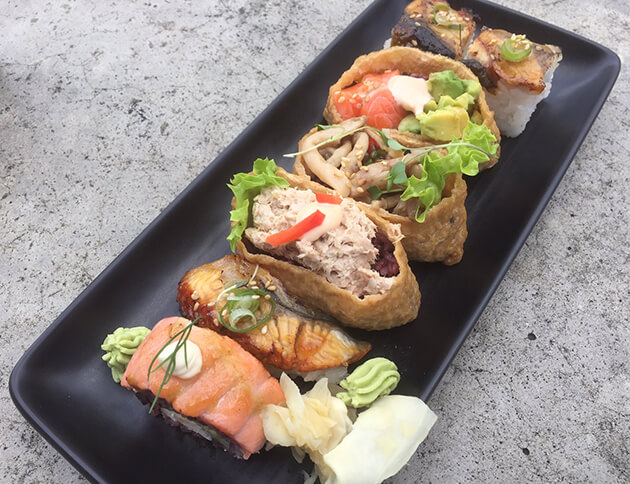 Kai Fried Chicken Spicy Wings
It may be my fault for getting them via Ubereats, but consider me underwhelmed. Not much spice, not much flavour (a hint of honey?) and just average chicken. The chips were just normal shoestring fries that wouldn't even rival supermarket chips cooked in an oven. The whole lot didn't come with sauce. I want my mind to be changed, but I can't bring myself to go back to give them a second chance. – AB
&SUSHI sushi selection
I hear a lot that &Sushi is overpriced and not too dissimilar from regular, cheap sushi and I'd like to hereby put my foot down and disagree. Where else can you get lightly charred eel with sesame and spring onion garnish, inari with mushrooms and purple rice, smoked salmon roll with severely decent and properly creamy cream cheese? They do vegetarian options that hit the spot rather than ticking a box. They don't skimp when striving for quality. I am a fan. Even if I can only afford it once in a blue moon. – AB
Strawberry Nippy's
Metro digital editor Tess Nichol says Nippy's is too popular for a Metro recommends – and she is right. Anyone who wants their tastebuds to feel joy is already well acquainted with the Nips. It's the cool, sweet idea of a strawberry flavoured one that gets me out of bed on a Sunday. The milk isn't too sweet and not any thicker than normal blue top, a highly underrated way for a milky drink to be. Nippy's keep them basic and free of much extra flavouring so there's no chemical aftertaste; just milky goodness. A perfect beverage match to a mince and cheese pie. – AB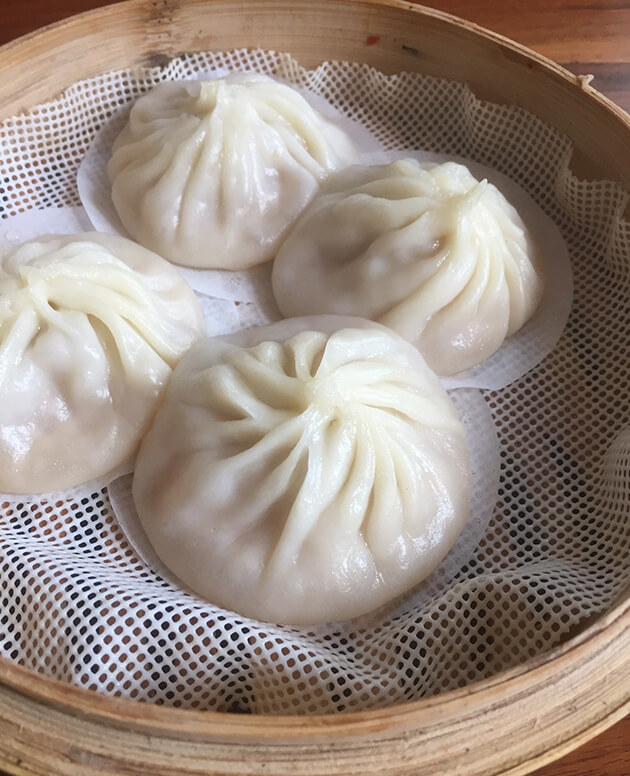 Melbourne
I was indeed on leave, overseas and eating a lot and doing nothing and having a glorious time. In Melbourne, I had a very industrial-chic dinner at Sunda, a South-East Asian inspired restaurant housed in a building with interior metal scaffolding and cavernous, softly-lit rooms. They're famous for their roti with vegemite curry here, and I can confirm it's very good; thick and flaky and buttery. Elsewhere, a rendition of otak otak (more gelatinous and bitter) and a plate of wagyu beef were interesting and tasty. Better was my dinner at Cutler & Co, which had some of the best service I've ever had, as well as the best duck. I also devoured my lat jiu pan mee at Jojo Little Kitchen (if you've never had pan mee before, I'd recommend the 'torn' version, it's like a silkier pasta) and absolutely still rate the croissants at Lune Croissant. My favourite coffee places included the filter at Market Lane Coffee and the flat white at Industry Beans (Little Collins). – JT
And Tasmania
Oysters. Stop by at Lease 65 in St Helens on the way to the Bay of Fires in Binalong Bay. Slurp on a surprisingly good pho at Saigon Kitchen in Launceston, and have coffee at Bryher there. Get the scones at Christmas Hills Raspberry Farm Cafe near Deloraine. There's a cute coffee truck on the way up to the Tasmanian Arch/Devil's Kitchen, cubed espresso bar. And in Hobart, you should go to Templo – perhaps my favourite meal I had the whole trip. – JT