Oct 3, 2019 Restaurants
The couple behind La Pêche Projects are opening Bar Céleste , their first brick-and-mortar on Karangahape Road where Revel cafe used to be. It's a French-influenced neo-bistro with a focus on quality produce sourced locally, natural wines, casual dining, a fluid menu and good times. And it looks pretty cool.
When I met up with Emma Ogilvie and Nick Landsman in early September, a month out from the opening of Bar Céleste, they were sleep-deprived and snowed under. Landsman had just finished his last service at Depot the night before, and Ogilvie only recently stopped the odd jobs she'd been doing in the lead-up to opening. Renovating had proved a nightmare; more expensive and taking longer than they originally anticipated. Slotting in our catch-up between numerous other meetings, their blend of fed-up and resolute determination would be a familiar one to anyone in the restaurant business – hospitality is incredibly hard work. You need to love it. And, luckily, Ogilvie and Landsman really fucking love it.
They're the couple behind La Pêche Projects, known for previous pop-ups fronted by a neon-lit peach icon. The parties themselves were frothy and fun, oyster-laden and sun-drenched with ample supply of fizzy spritzes and a small array of simple food done well. I was immediately convinced of their excellence by a single bite of a delicious sausage at a pop-up last December.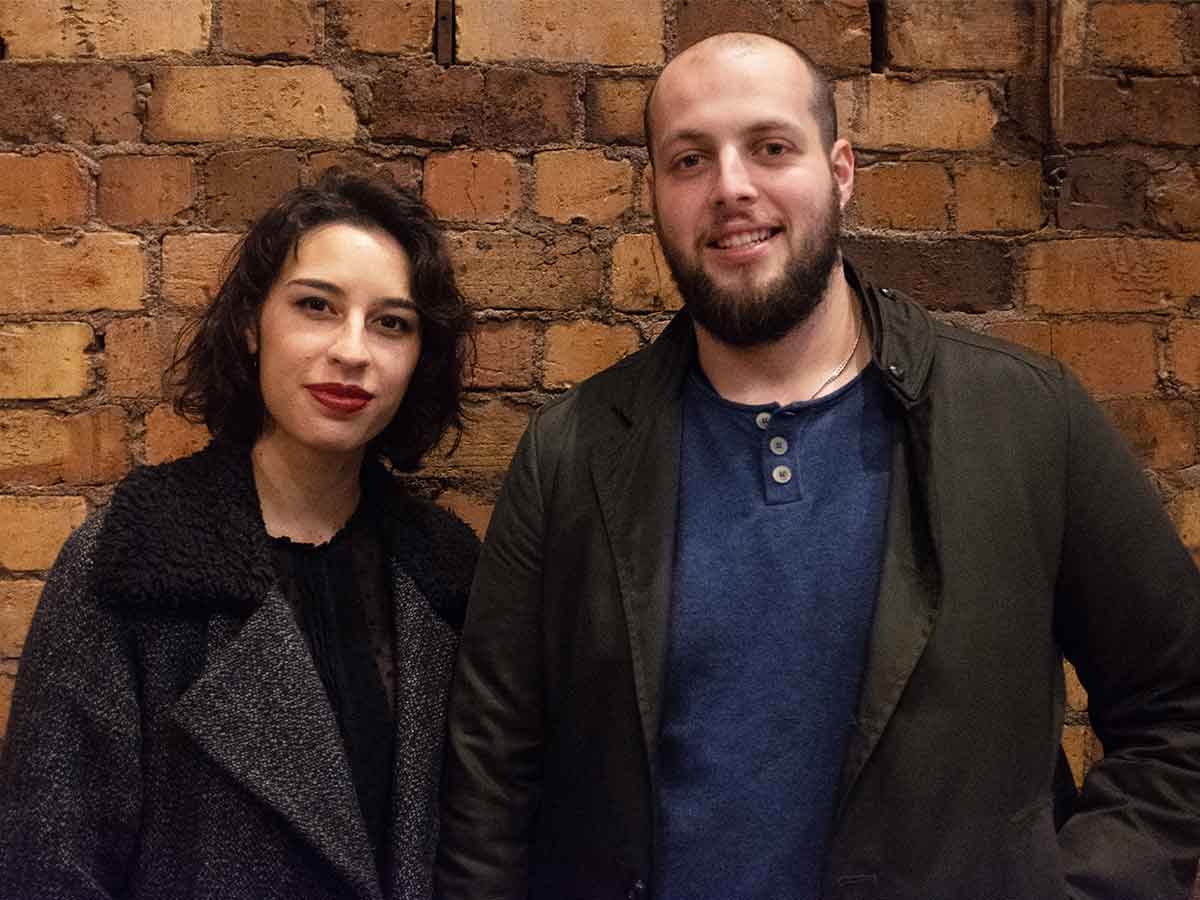 Ogilvie (who, in a former life, worked in advertising) and Landsman have already put in the hard yards on Instagram, leveraging on the cult following of their La Pêche pop-ups to drum up excitement for this new venture. Relationship building with local produce suppliers, natural wine tastings and earthy, softly rounded plates fill their social media pages and feed the growing appetite for more independently-owned eateries in Auckland – namely good, affordable food with a conscience.
The duo met in France, and the food will be mostly French in a neo-bistro style, though not exclusively, leaning into Pacific influence from Ogilvie's Tongan roots and sous chef Albrayne's Filipino background. The neo-bistro movement is all about approachable dining, minimalism, freshness, and fluidity, fitting well into a dining culture (ours) which has mostly shunned the formal rigidity of white table-clothed restaurants, preferring a more casual way of eating.
And this also means the menu changes often, sometimes weekly. Things will change with whatever's in season, and whatever their suppliers have in abundance. And, honestly, it feels like an ideal way to eat, with plenty of joie de vivre – gather a group of friends, clear out the entire menu that night, then come back the week after and do it again. Apart from the food, Céleste will also be open for late-night kai and brews. Natural and French wine will feature, of course, as well as Hallertau on tap and a considered cocktail list. Less bar-slash-restaurant and more of a local you can stop by any time of the day, from lunch-time till night, five days a week.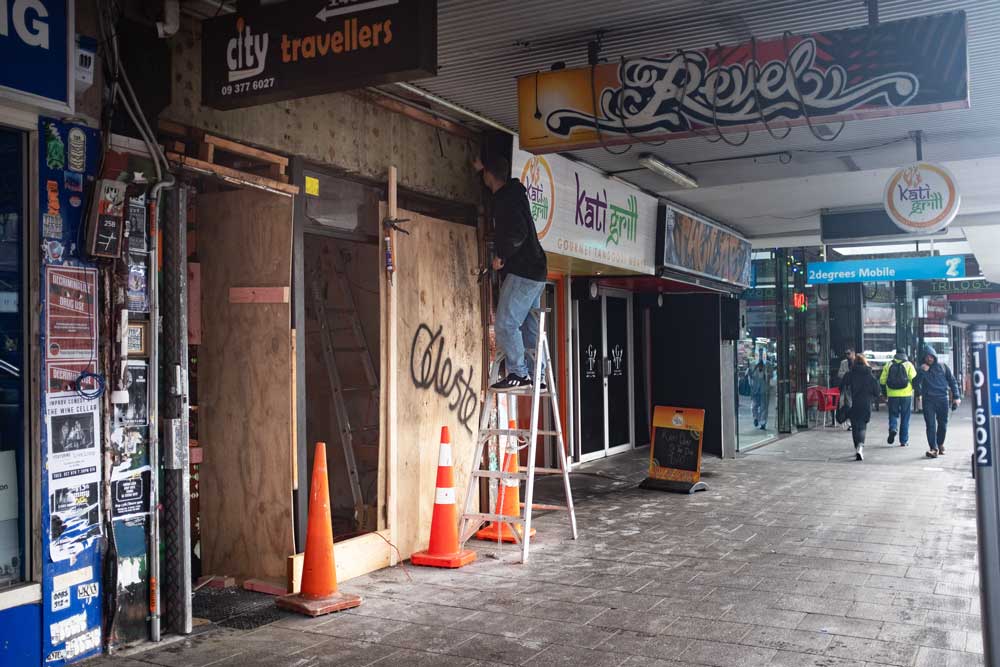 On Wednesday, two days before opening night, bar Céleste is still mostly (very) unfinished. "It's like The Block in there," Ogilvie jokes. The kauri timber stripped out from the second layer of Revel's walls had been repurposed for one wall and painted white. The opposite wall boasts exposed brick underneath, leftover from when it used to be a textile factory. Builders and drilling fill the space, and I close one eye to concentrate on visualisation as Ogilvie and Landsman explain what it will all look like. It starts with outdoor chairs and tables spilling onto the pavement, flowing into a cute window nook with a fold-out table. Inside, you'll hit the bar and built-in tables, followed by green leathered booths, bistro chairs and a brass chef's table and raw bar near the rear end. I think the right idea is to show up on Saturday's opening night (5 October) and find out for yourself.
In one of the road's icons, Verona, just across from their new bar, we talk about the community on Karangahape. Without knowing what they're about, people walking past have started to give them shit about taking over a beloved institution (Revel), associating trendy newcomers with a brand of gentrification. It's a road that, alone, houses about five of our Top 50 Restaurants, with even more representation in Cheap Eats and Bars, and more on its way. But Ogilvie and Landsman said they weren't looking at opening anywhere else in Auckland. They've passed on vacant spaces in Ponsonby; Karangahape Rd was an all or nothing for them. It just felt right. It's about understanding and consideration, they say, becoming part of the community rather than bulldozing into what's already here.

They've chosen not to carry over the La Pêche name into their first permanent space, as "La Pêche is so much more." La Pêche Projects will continue dabbling in other projects collaborating with art events and marrying food and fashion.
Bar Céleste is their first brick and mortar venture, but not their last. They're vowing to open a few more by the time they turn 30, doing something different for each one. If it hadn't already been extremely obvious before… power couple alert.
Bar Céleste's home warming will be on 5 October from 3pm-late. All welcome for some bites from their late-night menu and a few other dishes.
Normal operating hours from Tuesday-Saturday.
146 Karangahape Road
@bar_celeste
@lapecheprojects

?Follow Metro on Twitter, Facebook, Instagram and sign up to our weekly email