May 6, 2016 etc
Click here for the best vegetarian-friendly cafes in Auckland 2018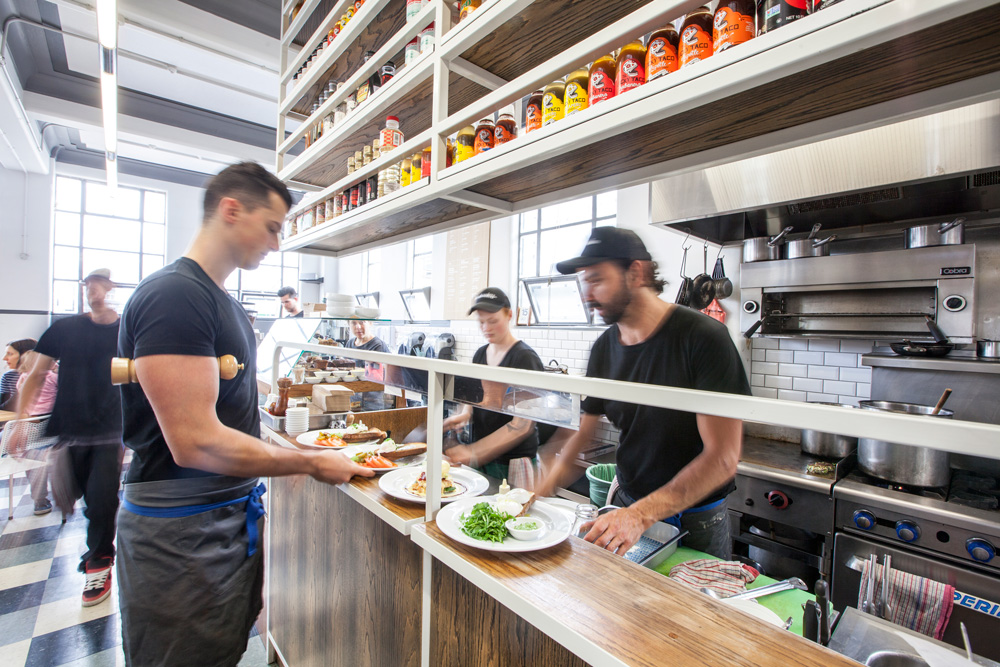 Cafes
100% vegetarian
Little Bird Unbakery
The originators of the "unbaking" trend in Auckland, Megan May and Jeremy Barnett, are the real (raw, unprocessed, organic) deal. Their vegan and vegetarian wizardry knows no bounds.
1a Summer St, Ponsonby; 14 Customs St East, central city and 385 New North Rd, Kingsland

Big Sur
Cafe classics (hotcakes, eggs on toast, fritters) made exciting by artisan produce (The Midnight Baker's seeded bread, for instance) and international influence from Japanese-style salads to Indian-style fritters.
432 Richmond Rd, Grey Lynn

Mimosa Takapuna
How to feel all warm and fuzzy: find a corner here and kick back with a colourful, vegetable-filled lunch, a Kokako coffee and a copy of Monocle. Owned by Japanese expat Mayumi Abe, Mimosa has a few home-country nods on the menu, including the cult-favourite curry, and everything is vegetarian, fair trade, and organic where possible, with lots of vegan options.
460 Lake Rd, Takapuna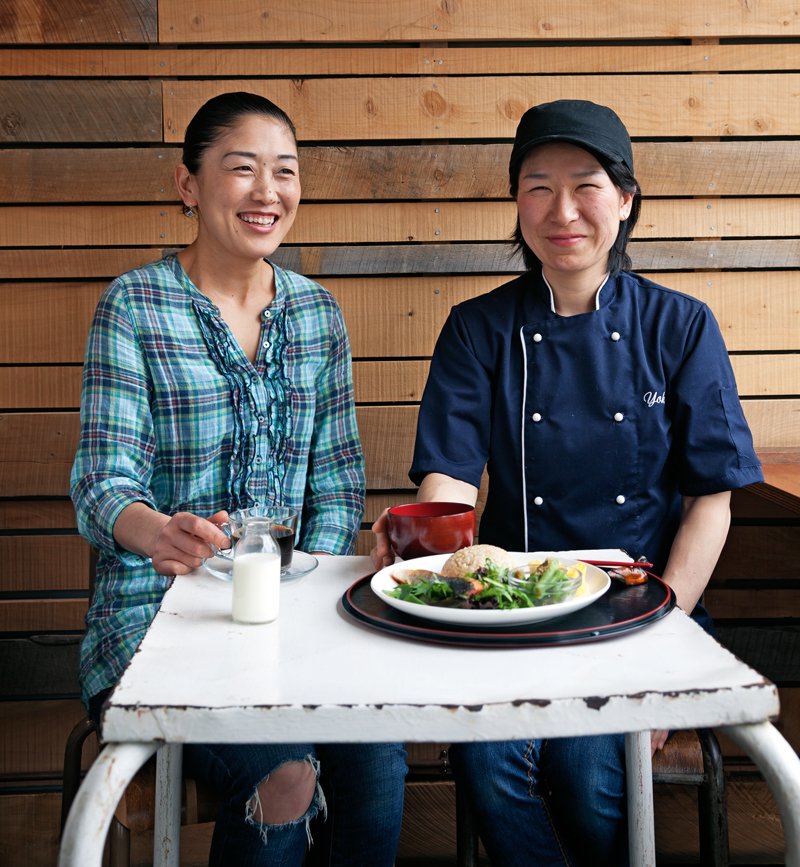 Mayumi Abe & chef Yoko at Mimosa cafe.
Kokako
Skip the cabinet food and eat from the seasonal menu for substantial, flavourful vegetarian food. The roaster of this ethical coffee company was moved from the flagship cafe last year, so there's plenty of space to sit and enjoy single-origin brews in a thoughtfully re-purposed ex-post office.
537 Great North Rd, Grey Lynn
Mondays Wholefoods
Wholefood aficionados, bloggers and caterers Eleanor Ozich and Hannah Horton brought a decidedly non-pub vibe to Kingsland when they opened this little cafe, down a driveway by the main shops. The cakes and cereals and salads are all exquisitely presented, and strongly focused on health.
503 New North Rd, Kingsland
The Raw Kitchen
The Raw Kitchen started life as Olivia Scott's wholesale "raw baking" business. Her treats (blissballs, raw cheesecakes and slices) can be found in many cafes city-wide, but her vegan and vegetarian food also now has two shops of its own in addition to juice brand off-shoot Well + Good.
267 Ponsonby Road, Ponsonby and 9D Kent Street, Newmarket
Water Drop Vegetarian Cafe
Located inside Fo Guang Shan Buddhist Temple, this Flat Bush cafe serves tasty and affordable Southeast Asian cuisine.
Fo Guang Shan Temple, 16 Stancombe Rd, Flat Bush

Good vegetarian options
Major Sprout
From the outset, David Lee's central city cafe was designed to be a place where carnivores and herbivores could eat in harmony. Vegan and vegetarian options are clearly labeled and the staff are knowledgeable when it comes to ingredients.
21 Graham St, central city
Misters
Misters offers healthy dishes and caters to every imaginable dietary restriction, but that's not why we love it. We go back because the flavours are punchy and surprising and the eco-warrior ethos of the place is so genuine. They make coffee using Merito Espresso beans served with a selection of nut "milks", and the team have such evident enthusiasm for what they do that it's infectious.
12 Wyndham St, central city
Il Buco
Really fine pizza by the slice, with as many as eight vegan varieties on offer at any time, in addition to wide variety of tasty vegetarian options.
113 Ponsonby Rd, Ponsonby
Were Bros
Carter Were's tiny bakery shares space with Muck Floral: there's a changing arrangement of foraged flowers and lumpy handmade ceramics, along with a shared table in the window where you can eat sprouted sourdough, toasted and topped with the likes of smashed pea and goats' cheese. Vego toppings outweigh non-vego options.
480 Richmond Rd, Grey Lynn
Ortolana
Ortolana's seasonal menu is inventive — breakfast gnocchi, say — and is so fresh and so seasonal, with much of the produce coming from the Hip Group's farm in Kumeu. There are a good number of vegetarian dishes on offer.
The Pavilions, 31 Tyler St, Britomart
Ceremony
Ceremony's menu is short, so there's not a huge variety of choice for non-meat eaters. However, the vegetarian sandwich is worth a trip across town: brioche bun, over-easy-egg, spiced vege, portobello mushroom and chipotle ketchup. Custom mugs for your single-origin filter and an effusive welcome from co-owner Connor Nestor make each visit a joy.
7 Park Rd, Grafton

Restaurants
100% vegetarian
Ras Vatika
Ras Vatika has been serving its super-cheap vegetarian delights in the same spot on Dominion Rd for 14 years. The masala dosa is great, and so are the generous thalis, and the street snacks come with generous servings of fresh herbs. When available, the patra (taro leaf rolls) are a highlight, and you should definitely try the pistachio-sprinkled rose lassi. Textures are varied, portions filling.
596 Dominion Rd, Balmoral
Mumbai Chaat
Delicious Indian vegetarian snack food and curries, and dahi puris that are among the best in town. The menu needs translating but the friendly owner is happy to oblige. Carrot halva is divine — have it warmed for maximum flavour.
1A Kitchener Rd, Sandringham
Mr Shankly's
Calling themselves simply "that awesome vegan place", Mr Shankly's currently operates as a pop-up, appearing at street food markets on a regular basis. Comfort food is their thing: nachos, dumplings, wedges, daal and tacos, all gloriously free of animal products.
Mr Shankly's on Facebook

Good vegetarian options
Cassia
The Metro Peugeot Restaurant of the Year 2016 welcomes vegetarians with open arms, with a couple of options each course, which can be veganised on request. Each dish is a fascinating exploration of Indian flavours, the seasonal vegetable curry with Kerala sauce surpassing any veg curry in Auckland. Wash it down with a pink grapefruit G&T (vegan, of course).
5 Fort Lane, central city
Cafe Hanoi | Reserve table
It's quite a trick: the exposed old bones of this colonial Auckland building have been rendered with highlights of red furniture, big paper lights and some exotic foliage to create the impression of an idea of Hanoi, and it hangs very happily in the air. Jason Van Dorsten is an inspired cook, serving fresh, vigorously flavoured dishes inspired by the street food of northern Vietnam (10 of them vegetarian) in an intoxicatingly buzzy atmosphere.
Cnr Galway & Commerce Sts, Britomart.
View menu and reserve table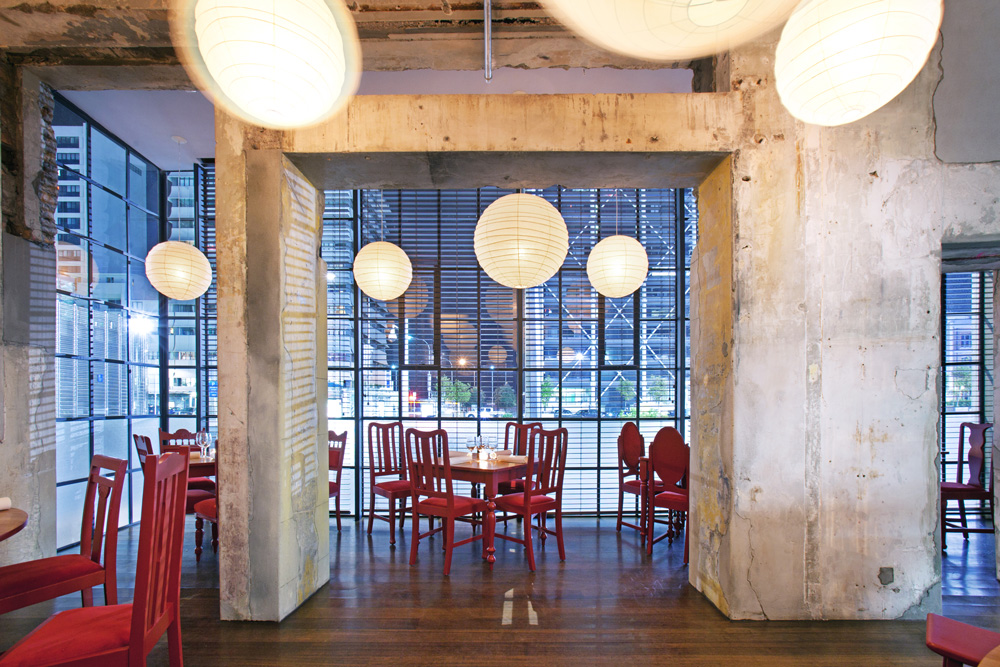 Ebisu | Reserve table
Even if your friend is a meat-eater you'll find yourself fighting them for the last piece of miso-glazed eggplant at Ebisu. It's so damn tasty. If you fancy sushi and sashimi and something lovely to drink, bento boxes for lunch, a intimate dinner or a feast for the crew, Ebisu is a wonderfully rewarding experience for vegetarians and carnivores alike.
116 Quay St, Britomart
Janken

This petite Herne Bay restaurant serves Japanese cuisine with the odd French twist. Vegetarians musn't look past the hojin organic tofu with goma sauce -effectively a tofu steak. Leave room for vegan cakes made by hand by Japanese baker Eri Ishibashi.
158 Jervois Rd, Herne Bay
Mr Zhou's Dumplings
Mr Zhou used to own New Flavour, but when that got a bit tiring, he sold up and moved to New Lynn for the quiet life — at which point dumpling obsessives started heading west and Mr Zhou found himself as busy as ever. The classics are all there: lumpy handmade dumplings, cucumber salad, the shredded potato. Zhou's cashew dumplings are the best vegetarian versions in town.
3130 Great North Rd, New Lynn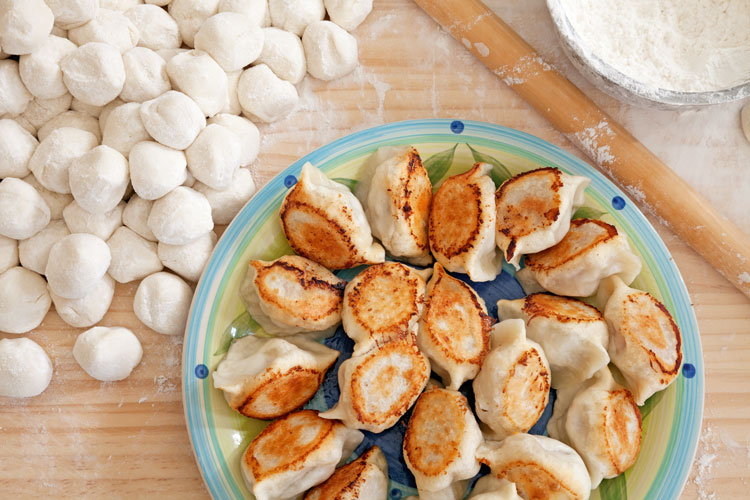 Saan | Reserve table
Metro Peugeot Best New Restaurant 2016 Saan has responded to demand for vegetarian options with adaptations of traditional Northern Thai dishes, like the Taohu Prik Khing (stir-fried firm tofu with red curry paste, snake beans, chilli, kaffir lime and green peppercorns) and nine other meat-free sensations.
160 Ponsonby Rd, Ponsonby
View menu and reserve table
Fine dining: Clooney, Kazuya , Meredits, Sidart , The French Cafe, The Grove , The Sugar Club
We'd never usually lump them together like this, but Auckland's best fine dining outlets all offer tremendously thoughtful vegetarian dining options. Simply make your host aware of any dietary requirements (sometimes it's wise to call ahead for vegan options).
View menu and reserve table at The Grove
Satya
Satya consistently outperforms most other Indian restaurants both in atmosphere and food. Many customers cross town for the dahi puris (chickpea, tamarind and yoghurt finger food) and the menu is rich with curries, street food and dosas. On Sundays, Mondays and Tuesdays check out the special 100% vegan menu. With other outlets in Mt Eden Rd, K' Rd and Sandringham Rd, Satya is a much-loved Auckland institution, and deservedly so.
17 Great North Rd, Grey Lynn
View menu and reserve table at Mt Eden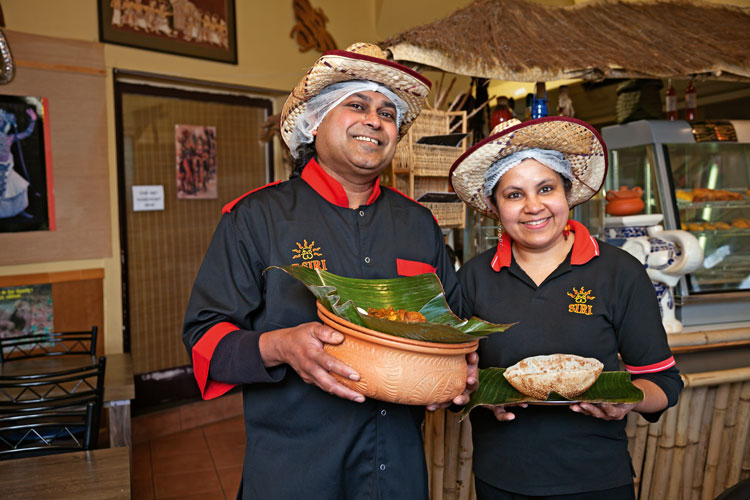 7 Siri – Taste of Sri Lanka
The owners recommend the kottu roti — chopped-up roti, veggies and egg (with meat options) mixed with spices and herbs. The lump rice (spicy rice wrapped in banana leaf with a choice of six curries) is also popular, as are appa: rice pancakes that can be used as a wrap for a fried egg, a serving of kottu roti or a sweet treat.
580 Sandringham Rd, Sandringham

Read more: Auckland's best bars | Auckland's best cafes | Auckland's best cheap eats