Dec 10, 2019 Cafes
Fields is a new cafe in North Shore's Albany championing the slogan "stay, play, and takeaway", brought to you by the team behind cafes Newbie, Woolfys and Scout. There's plenty of space for prams, a kids' playground, and, for adults, some tasty food – and booze.
Fields rises up like a floating iceberg, all white and glass, startling in size from the roadside. It's plonked in the middle of empty fields in Albany, as if it sprung out of nowhere.
To enter, you turn into a small side lane and pull into the car park, which leads to an expansive staggered wooden staircase, designed to feel like a stage. Beanbags sprawl across the steps and picnic benches to aid in soaking up the impending summer sun sit out on the deck, with a small children's playground nearby for kids to crawl over while parents down cups of coffee. A suburban dream.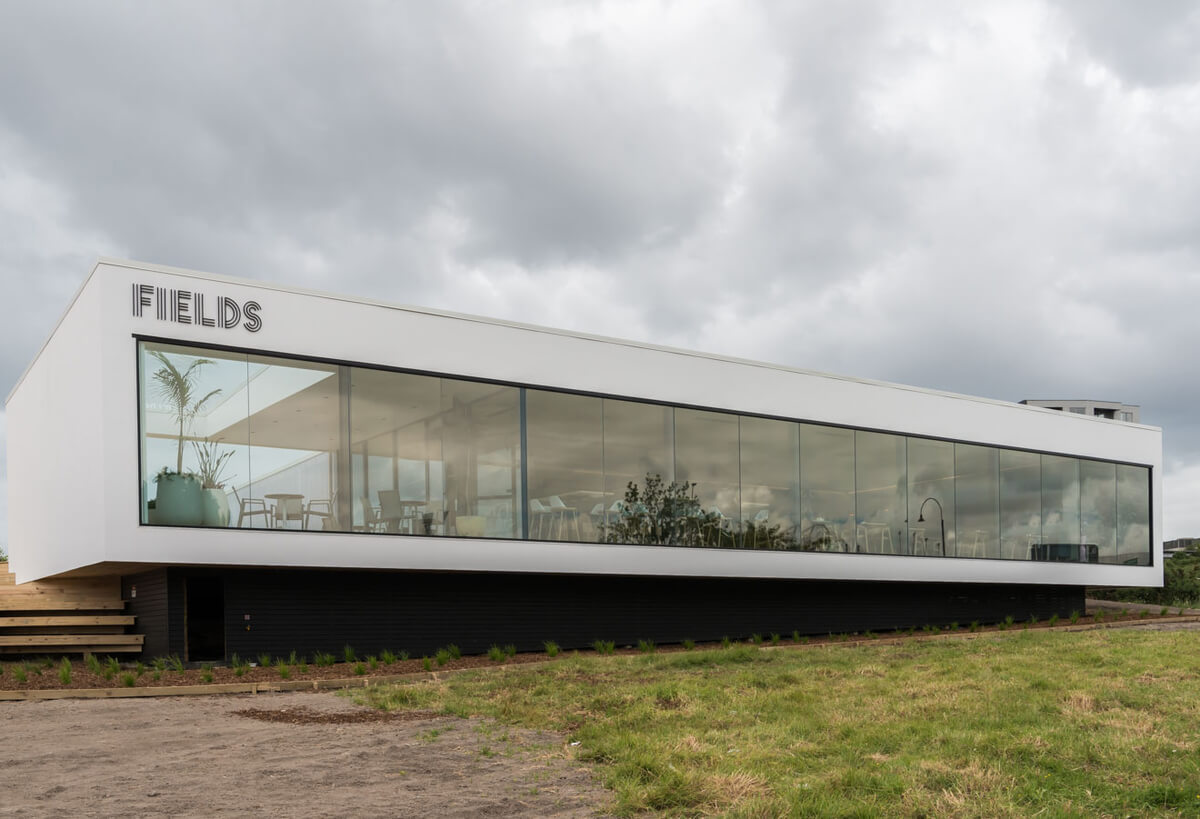 Fields is a collaboration between property developers OKLA, who own the land the cafe is built on, and hospitality group Woozoo – the newly-named team behind Newbie and Woolfys, helmed by owner Roger Liu. Eventually, the land Fields is on will be used for new apartments, but in the meantime, OKLA wanted to use the empty space to contribute something interesting to the community. They settled on a cafe, named Fields as an homage to Albany's fruit-growing past; a reminder of what it used to be as a concrete jungle emerges in the area.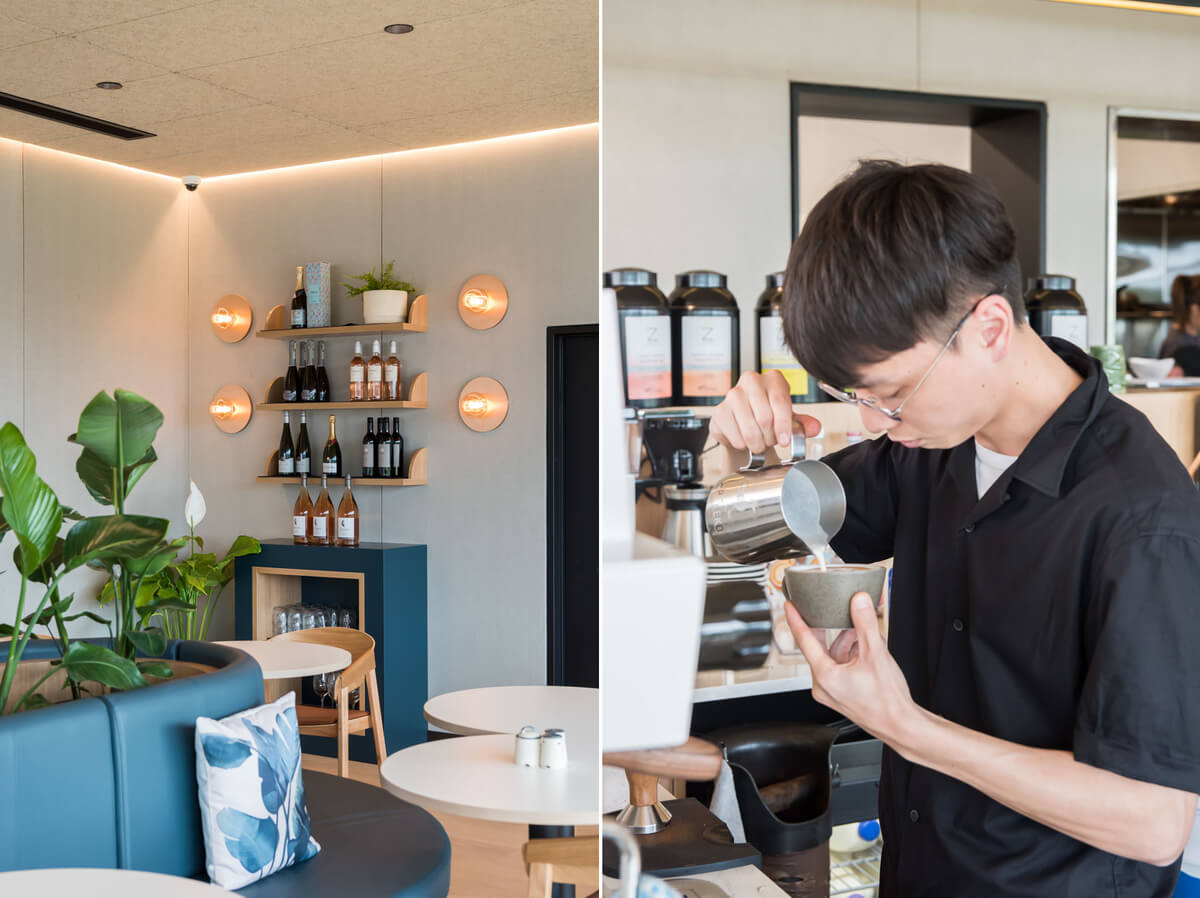 READ MORE: Patch cafe comes to Hillcrest
READ MORE: Metro MINI Top 50 Cafes 2019 – 2020
The inside of Fields is airy and open-plan, with floor-to-ceiling glass spread across the side of the cafe which faces an expanse of greenery around North Harbour Stadium, which is just across the road. The fit-out was done by Material Creative, who have decked the space in light wooden tones, with dusky blue walls, some darker, jewel-blue seats and injections of plants. It feels bright and new; a little bit fancy. There are little nods towards the 'fields' theme: a small, neon-lit motif blazes almost unassumingly on one wall with curved lines for rolling hills and a small circle above it like a sun, and the ceiling is etched in with randomly angled lines, designed to resemble sketch-like drawings of grass blades, like a paddock. And on the back wall, a digital screen plays a video of a gently moving field of flowers.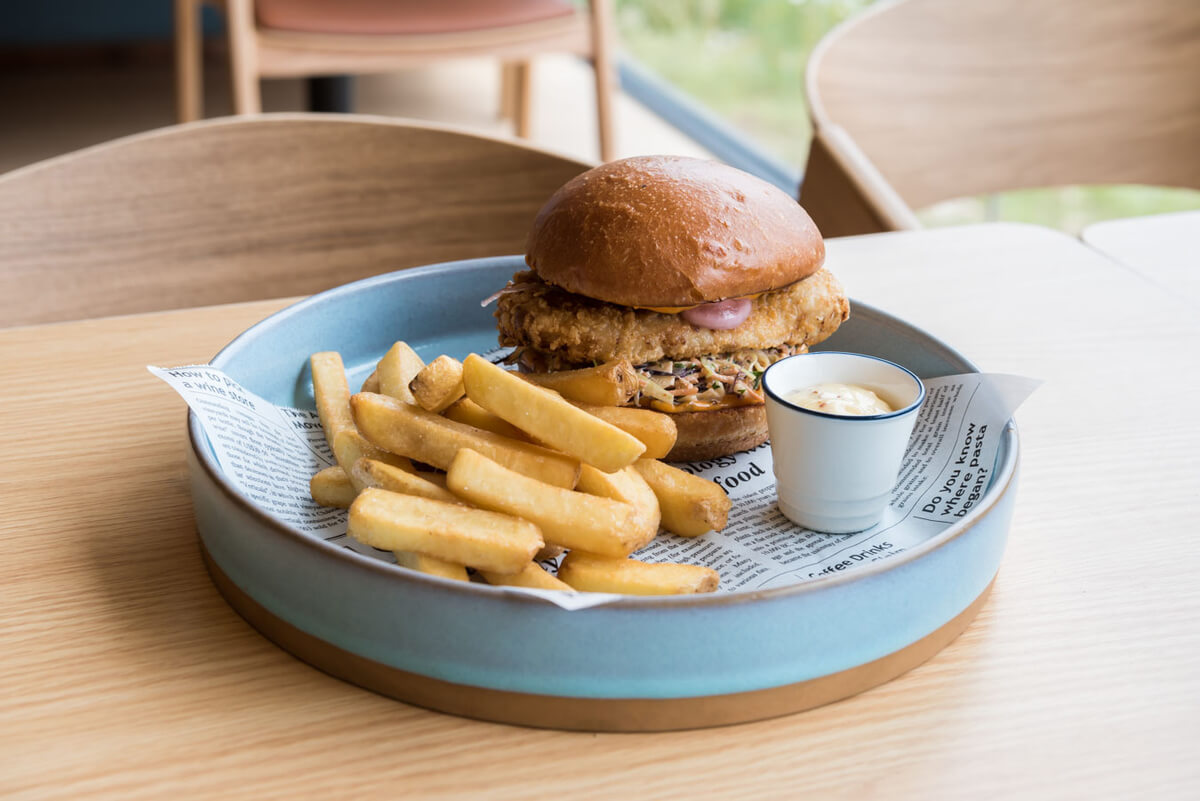 Food is modern, with some Asian-inspired influence added to classic brunch meals. A 'tingling' chicken burger has some Sichuan flavour spread in between fluffy brioche buns, and smashed edamame beans come with lotus root and salty-crispy nori (seaweed). Corn croquettes ooze with a cheese sauce and are spiced up with chorizo. One dessert bookends the menu: a lychee raindrop cake, impressively translucent and most definitely Instagramable.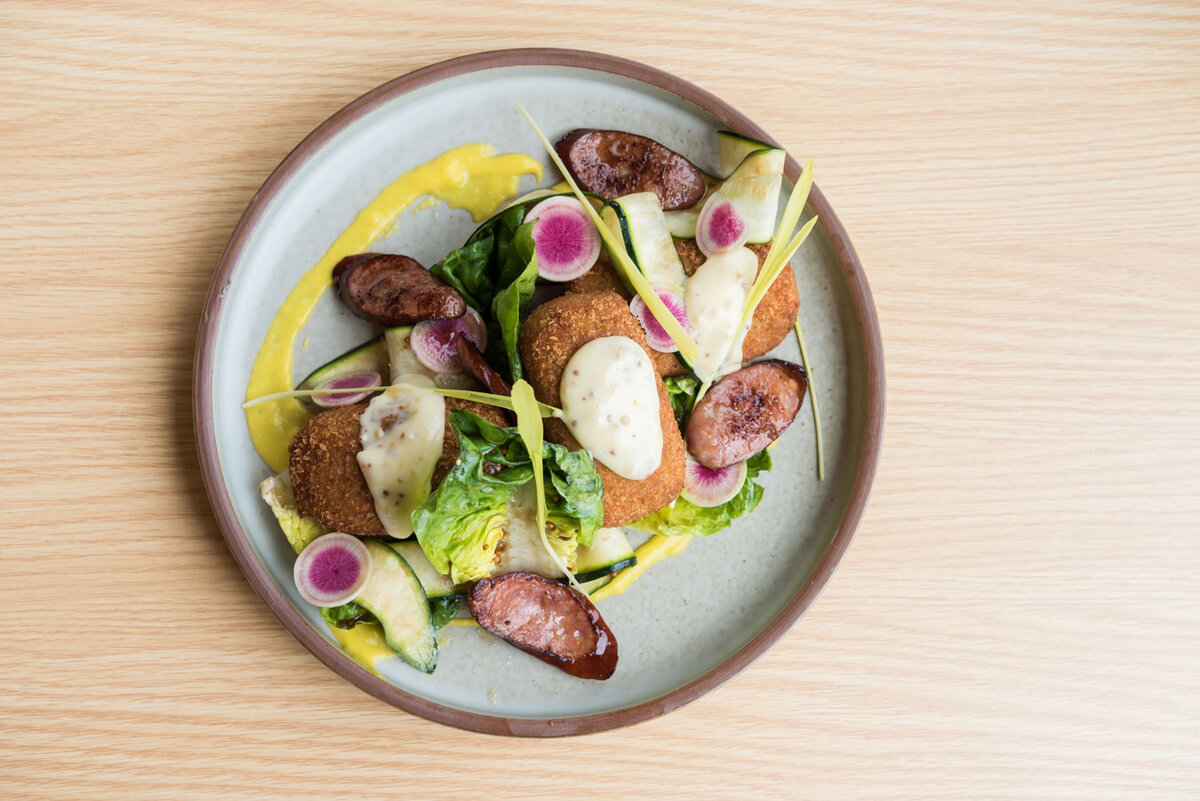 After working with Kokako, the Woozoo group have created their own blend with them, to be deployed at all their cafes, the Atarangi blend. Happily, Fields is also licensed, with a brief, sharp wine list and local beers.
The use of the area as a multi-purpose community space is key to the concept, so all inside parts are moveable to make room for large functions. A room out the back can be rented out for conference meetings or private dinners.
Fields' grand opening is Thursday 12 December.

4 Appian Way, Albany
@fieldscafe_albany