Aug 13, 2019 What's On
Metro brings you a round-up of the best of what Auckland has to offer for the coming week in our city's diverse and exciting food scene.

American Express Restaurant Month weekly picks
We're nearly halfway through the month already, but there are still a good amount of events on the horizon. Tomorrow night, owner and chef of recently closed Christchurch restaurant Roots, Giulio, will be taking over the kitchen at The Grove for one-night-only (12 August). Hop between venues and brews at A Behemoth Day Out on Federal Street as you enjoy six Behemoth creations and bar snacks from Huami , Gusto at the Grand and Bellota (17 August). For something a little different, take a food tour by bike, winding your way through the shared spaces to explore the CBD's food destinations on two wheels (17 & 24 August).
Grain vs Grapes
It's Good George Brews against Vidal Wines as they're paired against each other and alongside five courses of food.
15 August | Good George Craft House Mission Bay, 71 Tamaki Dr
Grownup Donuts Grand Opening
These fancy filled donuts are often piped in with sweet flavours like banana custard with butterscotch and lemon-line curd and toasted meringue, but because they're baked from scratch every day, you'll have to check their social for daily menus. After trucking around Auckland, they've now opened a permanent spot in Henderson and are opening for real very soon.
18 August | 44 Henderson Valley Rd
READ MORE: Mama's Donuts is opening a new store in Auckland
Forest x Wise Boys
If plant-based tacos sound like your thing, you'll really dig this. Chef Victor Flores of Forest pop-ups will be serving Mexican tacos with the Forest-focused ethos of foraged and local ingredients. Think celaric al postor with avocado and lovage cream, orange salsa and wood sorrel, or beer-battered adobo cauliflower, seawood mayo, pickled cauli and nasturtiums, plus oatmilk horchata. (If you've never had horchata, it's worth trying – cinnamon-y and refreshing.) Keep an eye out for Forest's permanent space, opening soon. Sadly, that means this is their last pop-up for a while.
19 August | Wise Boys, 604 Great North Rd, Grey Lynn
---
In Other News
Everybody Eats will be opening the doors of their new permanent location in Onehunga soon. (But not too soon – they're still only in their first week of refurbishment.)
READ MORE: The best of Auckland this week: Celebrate Wynyard Quarter turning 8, watch Filipino-Kiwi play Pinay, and more
---
What We Ate This Week
Jean Teng and Alex Blackwood
Oyako don at Genzui Ramen Bar
Genzui is close to my work and is the perfect spot to eat up at when your tummy is rumbling and you just need to fill the void for less than $12. My personal comfort food is chicken and egg, preferably together, and oyako don ticks both boxes. It's almost uncomfortably hot when I down this, and I can't really taste much – just salty, with sweetness from the onions. I'm stuffed. – JT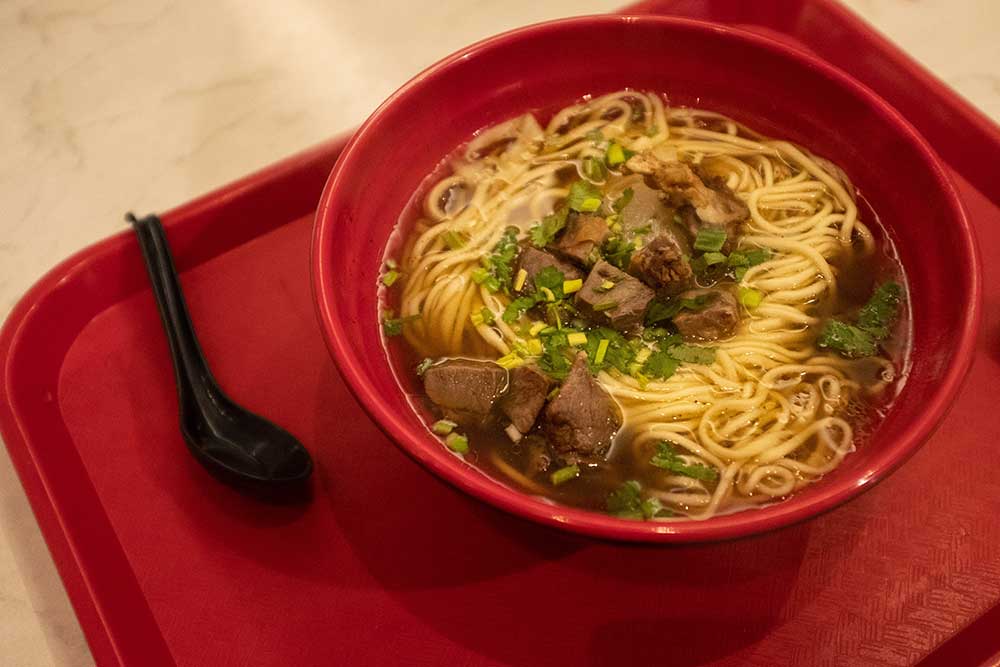 Yong's Hand Pulled Noodles Beef Noodle Soup
These are the noodles seen in Jean's article about chopsticks and these slippery springy (OH so springy!) things will challenge even the most seasoned chopstick user. I, for example, not being very seasoned, spilled them all over the table. They were yum enough to make me want to pick them up and eat them anyway (I wanted to but I didn't).
Super ramen at Haru no Yume
Another work haunt, Haru no Yume is suit central – it's a popular lunch spot for "bonding" with your colleagues. I got the "super ramen" here, which consists of a cloudy tonkotsu broth, chashu pork and jammy eggs. I really can't fully endorse this ramen: the flavour is flat, as if seasoning is compensating for the lack of pork bones used, and the noodles too soft and not springy. – JT
Clooney degustation
Everything that crossed our plates was amazing but all I can think of is the lobster panna cotta. I can't for the life of me remember the proper name of this delightful morsel (and my phone was dead so I don't even have pictures) but it had us literally licking our plates. The seafood-flavoured butter sauce was so good that we ordered another container of it and sipped it. I could drink nothing but that for the rest of my life and still not have had enough. I could bathe in it. It was the seafood equivalent of heroin and I must have more before Clooney closes or I will die.
Roti kaya at PappaRich
PappaRich has just opened at my local mall (Albany), which means I can finally froth roti and Kopi O at 3pm on a Saturday afternoon when all the boring cafes on the Shore close. Roti kaya is roti canai filled oozing with pandan kaya, green and sticky and delicious. It's very sweet and traditionally eaten with toast (which you can also get here) but I am a fan of this roti version; it's like eating a sweet pancake. Note they don't make their own kaya, but whatever brand they stuff in there is tasty indeed. – JT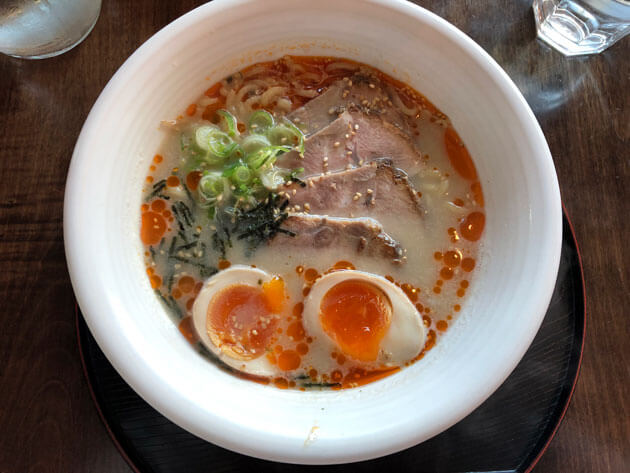 Urbanaut Horopito Kawakawa Gose and Manuka Smoked Chili Ale beer blender
The manuka smoked chili ale tastes properly like chipotle. Like, properly. Not like sometimes someone says it has a hint of it. It tastes like there is lots of paprika there. The hose on the other hand is like leafy lemonade. I love sour beer and I didn't want to mix the two beers because it was so yummy I just wanted to drink it. I'm glad I did mix them because the result was spicy salty sour goodness that I'm glad I tasted – though it wasn't as intense as the original iterations. AB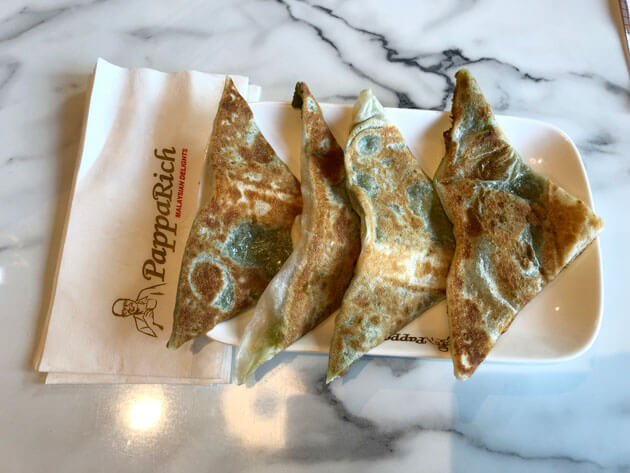 I Went To Wellington for Visa Wellington on a Plate and Beervana, where I ate a lot. I shall be writing all about in a separate article – look out for it! – JT