Apr 4, 2019 What's On
New restaurants, new apps, new menus and plenty of reasons to get out and get eating in Auckland this April.
Cinema Peroni
For the fourth year running, beer brand Peroni is hosting an open-air cinematic outing with Italian film Perfetti Sconosciuti (Perfect Strangers). Guests will be treated to a selection of Peroni cocktails and drinks, along with a three-course menu prepared by the executive chef of Amano . Unfortunately this experience is strictly invite-only, but you through the luck of the draw the public can get their hands on a ticket through Peroni's social media pages. April 3-5
Small Fry Pop-Up
If you felt kinda sad about Small Fry at Te Tuhi closing down, we have some good news for you: Ruby and the team are resurrecting it for one day only at Baby, with a simple menu of two sandwiches and kaya toast. Homemade kaya (coconut jam) will be available to take home. April 28, 10.30am till sold out

Burger Burger Turns 5
It's been five years since burger queen Mimi Gilmour first introduced Auckland to Burger Burger's bronzed buns and truffle-oil fries. In celebration, they're throwing a four-week-long party with special menu items, offers and giveaways. On offer is the Giant Birthday Burger ($69.99) made to be shared between four, plus a collab with DOE Donuts for a doughnut filled with Duck Island's boysenberry cheesecake ice cream. To secure these in advance, email hello@burgerburger.co.nz.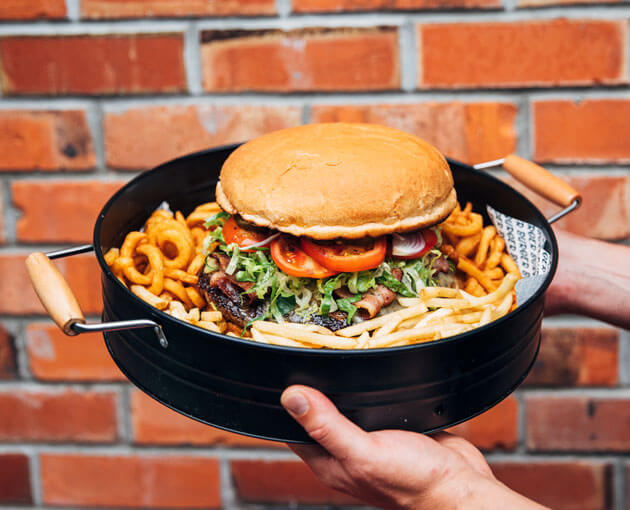 Auckland Food Truck Finder
Finally, an app we'll actually use. Auckland Food Truck Finder has a whole lot of features to keep you up-to-date with where your favourite food trucks are parking up, including a live map, upcoming schedules and notifications to when they're in your area. It's free, ad-free and pretty damn handy. Find out more at aucklandfoodtruckcollective.com
Sid Sahrawat launches Tuesday Test Kitchen
On the first Tuesday of every month at the French Café's private dining room 'The French Kitchen', customers will be served two dishes from all three of Sahrawat's restaurants: Cassia , Sidart and Sid at the French Café. He'll be preparing and plating it all up personally, introducing the food that's made him such a name in Auckland. This experience is all yours for $175pp which includes canapes, a glass of champagne, Seedlip cocktail or beer, plus after-dinner tea or coffee. First dinner is on June 4th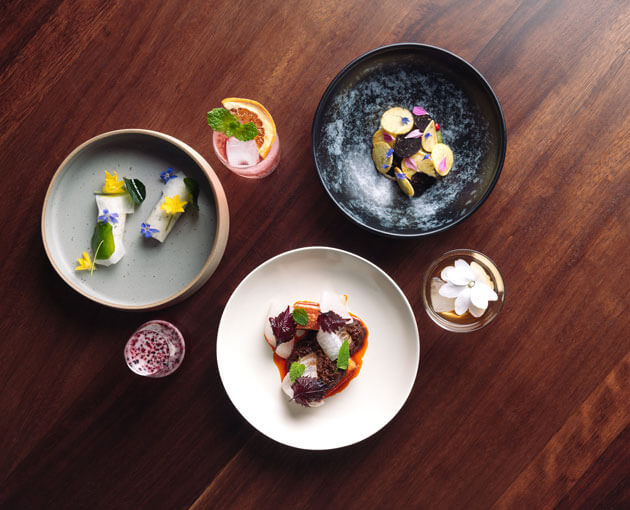 IDES x Culprit
Culprit hosts Peter Gunn (of IDES in Melbourne) to take over their kitchen for two days. His restaurant – where he prepares uncomplicated, modern food – was voted among the top 100 in Australia by food mag Gourmet Traveller. $145 pp for a snack, bread, four courses and a sweet treat to top it off. April 17 & 18
New Flavour Relaunches
We're still not quite sure what this relaunch entails, but there seems to be snazzy new branding involved – perhaps an attempt to one-up their rivals Barilla. There's an exclusive chef's menu available for one night only this Friday, the day of the launch. As always with New Flavour, expect dumplings. April 5, 6pm-9pm, 537 Dominion Road, Mt Eden
Andiamo's new menu
With the change of the seasons comes the change of seasonal fare, and with that, Andiamo's offerings have gotten a refresh. Their antipasto menu welcomes oysters; a pancetta, stracciatella and shallot caramel bruschetta and updated their burrata with a cool-weather appropriate combo of slow-cooked leeks, anchovy, sourdough crumb and basil. Pasta fans will be pleased to hear thier options now include an agnolotti with brussels sprouts, ricotta and lemon brown butter and a chilled Linguine with spanner crab, lime and jalapeno while the gnocchi becomes a classic winter comfort food with chicken gravy. Not to forget the veal chop for two with lemon, anchovy butter and soft polenta because nothing says embracing the cold like sharing food with a friend.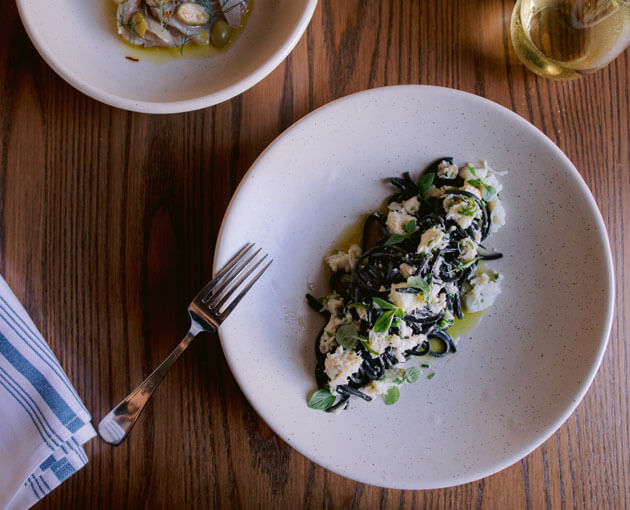 Gin & Chocolate Tasting with Hidden World Gin and The Dessert Experience
Since it's Easter this month, you're obligated to eat plenty of chocolate. And if gin is involved too, even better. This event is particularly festive because amongst the variety of gins you'll be tasting (Oriental, Monster J, Forest , Gin IPA, Chilli), there is a Hot Cross Bun flavoured gin. Chocolate, gin, festivity and you can even call it educational. The Easter bunny has been good to you this year. April 5
Dumplings With Wings cooking class and dumpling tasting
Is the amount of times you've said the words "I wish I could make my own dumplings" starting to stack up? Us too. Luckily, Dumplings With Wings is stepping up to grant that wish by running a cooking class and tasting on the third Sunday of each month. They're serving bottomless green and jasmine teas, promising to send you home full of dumplings and this month, owner, founder and chef Anna Wu is teaching traditional pork cabbage with exotic mushroom dumplings. Yum. April 21
New opening radar:
Food Truck Garage, "fast food made good" opens at Ponsonby Central. 4/4 Brown Street
ORO, a new café in Glen Eden, opens in a brand-new building and serves Kokako coffee. 371 W Coast Rd
Monsieur Madame opens in Mt Eden with teal walls, French pastries and a pretty deck area out the back. 418 Mount Eden Rd
There's a new spot, Coffee Theory Eatery, to grab a brew on the go. Graham Street, Victoria Street West
Two restaurants open on the Wynyard Quarter waterfront: Lantern Sea – seafood-heavy Chinese – and Moshi Moshi, serving Japanese. Jellicoe Street