Mar 14, 2020 Fashion
A guide to the best places to shop in Auckland for men (and anyone else) who wants to elevate their style beyond "AS Colour t shirt and jeans".
Men in New Zealand, as a rule, dress badly. Take a walk up Ponsonby Road or Queen Street on any given day, and you'll be confronted by a sea of men wearing jeans with jandals, distressed chinos with elastic cuffs, with absolutely no clue what size shirt they should be wearing.
It's tempting to chalk this up to bad taste and for sure, plenty of men are totally content to wear the same, ill-fitting clothes for the rest of their lives. But for the sort of guy who does care about dressing well, the options in Auckland can seem scarce, and it's easy to get stuck shopping at the same mall chains or online stores.
But all is not lost! The Auckland menswear scene is up and coming, and there are some excellent options if you want to dress well and spend your money in an actual brick and mortar shop. The fashion industry gets a bad rap for its ecological footprint, but shopping locally, and buying fewer, better quality items means you can stay looking sharp with a clearer conscience because you're limiting the clothing you send to landfill and lowering the overall carbon footprint of your wardrobe.
Here's a list of good options for men (or anyone into menswear) across ages, styles and budgets looking to up their game and support local, owner-operated business.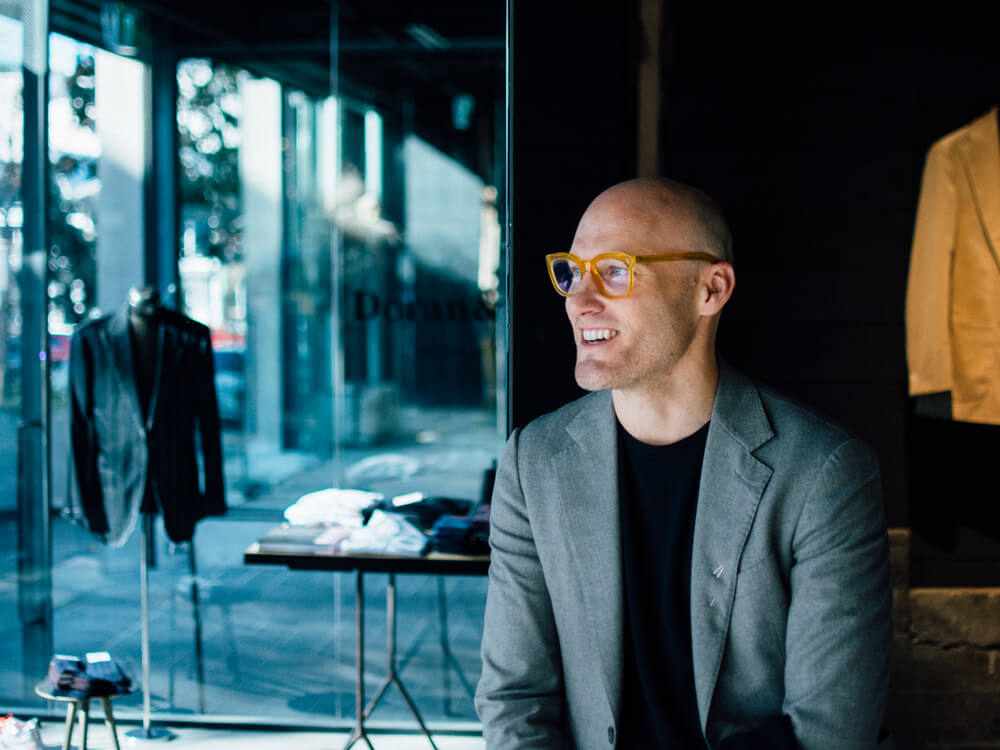 Doran and Doran (named best clothes store for tailoring in Metro's Best of Auckland) brings bespoke tailoring with a Savile Row pedigree to Auckland. Paul Doran and his team make completely custom suits, but they also stock a great selection of garments off the rack, made in-house or by a very select group of international brands. Even if you don't have to wear a suit every day, you need a good one, and Paul's are the best you can get. If you are looking beyond suiting, there's no feeling quite like something made to fit you just right, and Doran and Doran is a great place to stock up on more casual options, too.
Perfect for: Grown ups who want the highest possible quality clothing and fit.
Metro Picks: Bespoke Suiting, starts at $5490 (by appointment), Cashmere Crew Sweater, $420
Doran and Doran
15/7 Faraday Street, Parnell
Shakes, CBD

View this post on Instagram
A hidden gem on Vulcan Lane, Shakes is the kind of store you'd expect to find in Paris, or London. It's a small old-school boutique which stocks a range of brands covering American workwear, Japanese denim, French tailoring and the graphic t-shirts your favourite rapper will be wearing in a few months' time. There's no in-house line or online store, just a great instore selection from hand-picked (and often exclusive in New Zealand) brands, and great service. You can stock up on wardrobe basics like Chuck Taylors and plain white tees here, but you can also get famed New York brand Engineered Garments, and Lucky Dip shirts, which are made from deadstock fabric.
Perfect for: Streetwear fans that have grown out of their Supreme box logos.
Metro Picks: Lownn Wool Pants, $695, Duct Tape Years Tees, $115.
Shakes
35B Vulcan Lane, CBD
Checks Downtown, CBD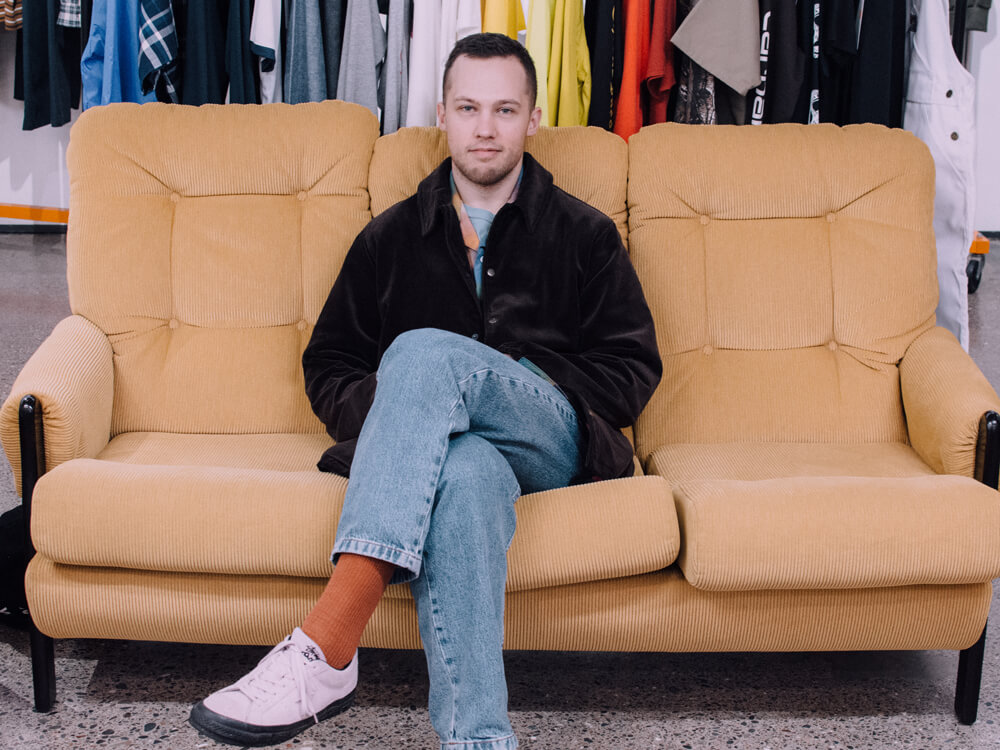 Jordan Gibson's Checks Downtown brand has gone from strength to strength over the past few years. After opening in 2017 as a streetwear boutique with a few Checks-branded items, they have dramatically expanded their in-house line over the years. Checks clothing is maximal, in bright colours and eye-catching fabrics, and it's mostly made in New Zealand. There's nowhere else to go if you want a purple velour tracksuit or berry-coloured corduroy short shorts, and they drop new items every week. Checks is a community-focused brand, an ethos literally printed on one of their latest drops, the Community Hoodie. They've collaborated with local establishments like Simon and Lee and Good Day Cafe, musicians like Church & AP and Ché Fu, and they throw regular events at their shop on High Street.
Perfect for: Those who thrive in the spotlight.
Metro Picks: Beetle T-Shirt, $89, 50s Flannel Shirt, $229.
Checks Downtown
7 High Street, CBD
Waves Vintage, K Road Precinct
View this post on Instagram
Waves is the one of the best of a bunch of curated vintage stores you'll find around, especially if you're looking for menswear. Helen Young-Loveridge travels to the US a couple of times a year and brings back stacks and stacks of pre-loved garments. This isn't an op-shop, so don't go in expecting bargain basement prices, but it's a great way to give clothing a second life and experiment with new styles without contributing to the fast fashion industry. Waves also stock Young-Loveridge's line of hemp-based t-shirts, Buddy, which are some of the best blank tees you can buy. You can also grab a pretty great tote while you're at it.
Perfect for: Vintage enthusiasts, people who want to dress well with a smaller impact on the world.
Metro Picks: Waves' stock doesn't hang around long, but they have a particularly good selection of short sleeved shirts and loafers.
Waves Vintage
59 Pitt Street, K Rd Precinct
Platform is run by a pair of friends, Cyrus Chow and Molawin Evangelista. They bring in a number of brands from Japan, Australia and the US, as well as their excellent in-house line, which is set to expand into the coming autumn season. Their Instagram is a brilliant follow, but the in-store experience is the real show-stopper at Platform. Cyrus and Molawin are always down for a chat, about clothes or anything else, including why it is that these handmade, raw leather sneakers cost $1,500. You can read more about Platform here.
Perfect for: People who want to wear something no one else has.
Metro Picks: Hender Scheme Slouchy Loafer, $1,200, Betterment Shop Tee, $80.
Platform Store
G11/30A Enfield Street, Mt Eden
Asuwere, Ponsonby
View this post on Instagram
Asuwere is the answer to every man who hates shopping's prayers. For a monthly or annual subscription, they deliver a new wardrobe staple in the mail every month. Because every item is made to work with every other one, it takes the guesswork and time commitment out of the shopping experience. They count Dan Carter, Beauden Barrett and Josh Emmett among their members, so they're definitely doing something right. You can sign up on their website or book in to visit their showroom, and get your wardrobe sorted in person. If you have a badly dressed man in your life, a gift subscription is a great way to get them back on the right track.
Perfect for: Men with no time to shop, but who still want to look sharp.
Metro Picks: Starter Pack, $200 up front and $99 monthly thereafter.
Asuwere
3 Scanlan Street, Ponsonby