May 11, 2019 Fashion
Platform's owners are all about those good vibes. Molawin Evangelista and Cyrus Chow want people to stop by for a chat at their new Mt Eden flagship (opening Saturday 11 May) – even if they don't end up buying anything.
Auckland may not always seem like a centre of creativity, but for retailers Molawin Evangelista and Cyrus Chow its fashion scene is home. Conceptual fashion retail project Platform is their love letter to the city.
The pair have been part of the creative scene in Auckland for years. Molawin, a former psychiatric nurse and freelance photographer, used to own the boutique brand Segmented, and Cyrus recently graduated from Whitecliffe with a degree in fashion design. They started Platform because they wanted something more for people like them in Auckland. Their market is young, open-minded and creative, and they sell products reflecting that. The shop's first two incarnations were pop-ups in Victoria Park Market and Holm Cafe. There were products – clothing, magazines, accessories – which weren't sold anywhere else in New Zealand. When I was there I felt part of something bigger, cooler, and more interesting than myself. Molawin and Cyrus have that brilliant retail skill of making you feel like the only person in the world they want to talk to. Everything felt designed to encourage customers to linger, peruse, have a yarn.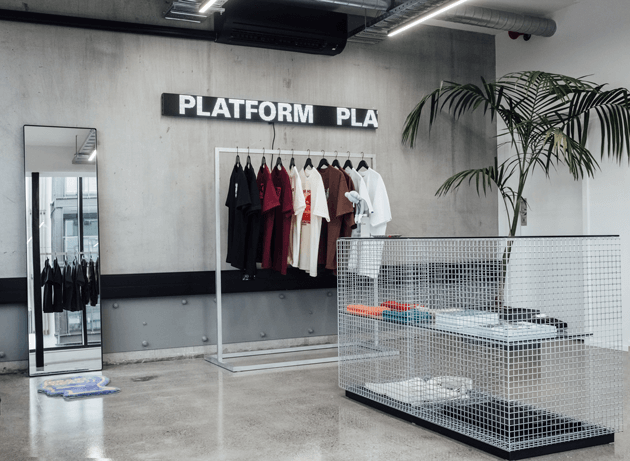 This was by design – Molawin and Cyrus are not only trying to sell clothes, but foster community too. What's important to them are the moments when you run into an old friend, make a new one, or finally meet someone you've only ever talked to in Instagram DMs. It's retail as hanging out: go for new and interesting products, sure, but you can just come in and chill if you want. "We're a retail concept company and we just happen to have great product," Cyrus says. "Anyone can come in and experience what we're providing. We're hoping they come in and have a chat with us."
Now they've got a permanent home. Platform's new flagship store is tucked away on Enfield Street in Mount Eden. It's small but considered. Every detail has been thought through thoroughly. There's a seat to flick through the magazines or sit while you chat about whatever with whoever is working that day. Platform carries insider brands like Bricks & Wood, whose beanies have been worn by Anderson .Paak and Tyler The Creator, 032c and Hypebeast, and Molawin and Cyrus' own 'In House' line, which is launching with tees and hoodies but will move into cut and sew garments down the line.
The move to a permanent space was always on the timeline, but Molawin and Cyrus were originally planning to wait a little longer, do a couple more pop-ups."We realised that if we really wanted to disrupt the Auckland retail and creative scene, we couldn't just keep doing one or two week pop-ups," Molawin says. He took a break from his career as a psychiatric nurse, and when Cyrus graduated from Whitecliffe they went for it.
Cyrus and Molawin are avid travellers, the kind of people who you'll check your Instagram stories and suddenly they're in Japan. They could have set up anywhere but wanted to give back to the community that gave them their start. "We can be inspired by Melbourne or LA, but we want to come back and share [that inspiration]," Cyrus says. Fittingly, their first 'In House' design is a t-shirt reading "Platform Store: Experience and Experiments for the betterment of Auckland City."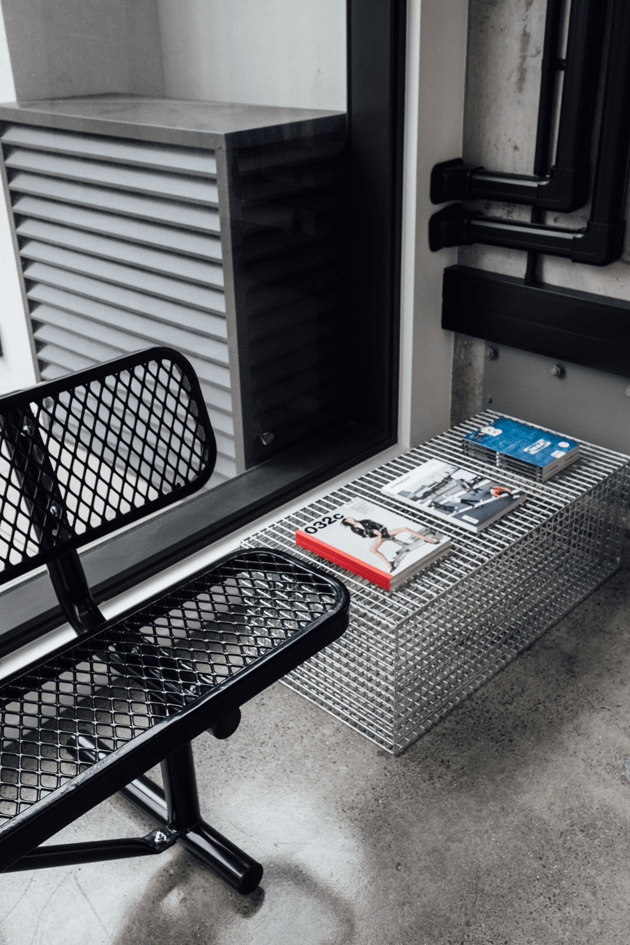 Platform's flagship store opens on Saturday, the 11th of May, with drinks from Flight Coffee and Brothers Beer, and food from Daily Bread.
G11/30A Enfield Street in Mt Eden.
Keep track of them on Instagram @platformstore_.
Photography: Olly Zander Jones and Platform.
Follow Metro on Twitter, Facebook, Instagram and sign up to our weekly email