Nov 3, 2023 Metro Eats
Hi all — 
With the onset of summer comes an array of new openings and pop-ups, so there is a lot of food news this week, which you can read about below — but first, if you're freaked out by all the news and footage and wondering if there's a small thing you can do about the situation in Gaza, this guide to the most effective, least iffy, relevant charities may be helpful. 
Take care,
Simon
Metro x Wishbone Pet Foods!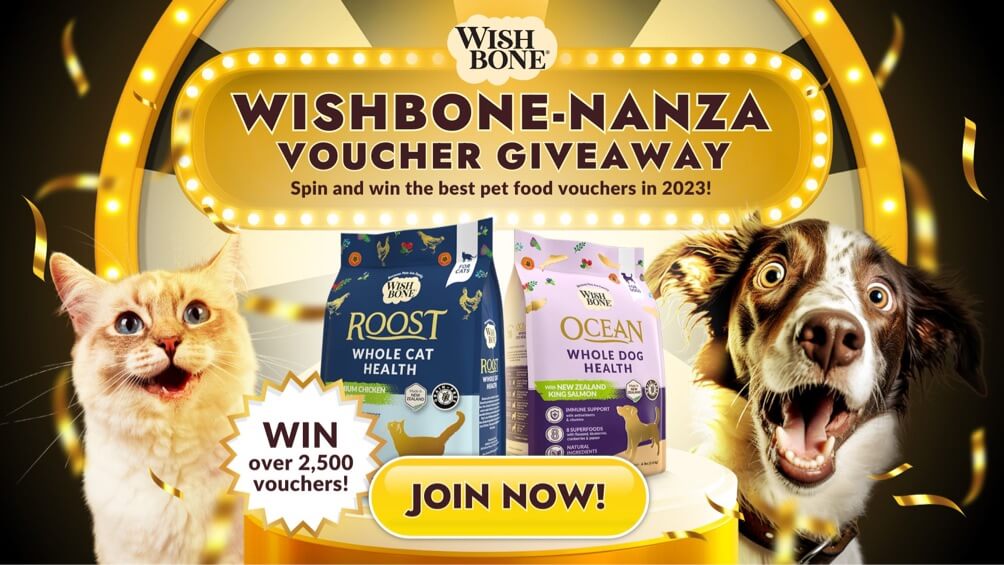 Save your pets from settling for less during the cost-of-living crisis with the Wishbone-Nanza Voucher Giveaway! Our friends at Wishbone Pet Foods are looking out for your canine and feline buddies — simply answer a five-question survey here and you can spin to win one of 2500 pet food vouchers.
The giveaway ends this weekend so get cracking!
What's Happening
Everyday Wine has a summer sale in the online store and the savings are pretty pretty good — ends Sunday!
Daily Bread Britomart has a Latte Art Throwdown today at 5pm. Read Jean's article on Latte Art champ Hoony Chae here if you want to know what the hell this is all about.
The Diwali Festival and associated food offerings are in Aotea Square this weekend — Saturday and Sunday, 12–9pm.
Tacoteca is popping up at Palmer on Saturday at 2–4pm for those of you who want to try it but cannot face the City Works Depot .
The Beer Festival at Queens Wharf is back for the third time on Saturday — tickets are $40 which gets you entry, one beer and a lanyard. The several more beers will have to be purchased separately.
Cazador is doing a BYO night with their summer feast menu on Tuesday — free corkage, $70pp.
Lillius is doing a whole pig on a spit on Sunday 19 November.
The Veuve Clicquot Burger Challenge continues this week.
There is a vertical wine tasting with Martinborough Vineyard head winemaker Paul Mason, who will take you through six vintages of his chardonnay at Somm Cellar Door on Queens Wharf on Saturday, 2.30–6pm, $30.
Al fresco licence season has arrived, and Tiffany who works here but who also co-owns Tempero on K Rd has her tables set up outside — if you miss sitting in that spot outside DOC or Peach Pit , now is your chance to relive your heyday a little, but with Brazilian food.
Inca Newmarket is closed as of yesterday and has entered voluntary liquidation. Ponsonby remains and will redeem any Newmarket vouchers. The press release makes a pretty pointed reference to Westfield Newmarket's annual rent increases.
What's New
Tala is opening this week.
Bonita — a Korean-Spanish place — is open as of yesterday in Ellerslie.
The long-awaited bougie Four Square in the Britomart is open now!
Mibo Bakery is now open in the Beaumont Quarter at 155 Beaumont St.
A new Filipino place, Rosita, is open in Mt Wellington.
City Works Depot is hosting a pop-up from Honest Spirits called Norma Taps, with food from Passa Passa from Thursday. And in other Passa Passa news, it's their birthday and to celebrate they are popping up at Ellen Melville Hall on Tuesday from 6.30pm with free meals for the homeless/housing insecure.
I tried one of the new Magnum ice creams — the extravagantly named Double Starchaser — it has a popcorn/caramel flavour and seems to use a similar microwave butter flavour that Maltesers were using for their popcorn edition earlier in the year and which was, to put it mildly, divisive.
We went to the new Broadway food court in Papakura and were punished for our troubles with the saltiest chicken biryani in all of God's creation. Henry had the smashburger which I think he said was quite nice but I was distracted by gargling Coke to try and resuscitate my tastebuds.
Holiday, a new coffee place with a nice-feeling wooden interior, is open at 4/66 Mt Eden Rd doing coffee plus a cheese toasty and a baguette — the mozzarella/tomato one on their Instagram earlier in the week looked really nice.
It was World Vegan Day this week and Krispy Kreme sent us some of its new 'vegan-friendly' donuts (meaning the ingredients are vegan but it cannot be guaranteed to be free of dairy cross-contamination, etc.) — the flavours are Apple Custard Crumble and Fudge Brownie Bliss. Both are good but the Fudge Brownie Bliss seems better than their vegan-unfriendly version — strongly recommended.
Novelty Items
— this month in fast food
Monopoly has come to an end at McDonald's and it looks like it is trying to retain all the users who downloaded the McDonald's app to play by offering a month of app-only deals and free bonus points for app people. I really don't think you should feel the need to have McDonald's on your phone but if you're going to be eating there anyway you might as well keep the app for another month and see how desperate Ronald gets. Also this month, the Chicken Big Mac is back. I've never liked this and surely we're well overdue for another go round for the McRib. On the saver menu this month, the standout offer is the Cheeseburger Double Up small combo — two cheeseburgers, chips and a drink for $9.
Still no signs of life at Burger King, with the Yum burger still front and centre. I was recently with a friend who was eating one and he liked it, describing it as mid-sized, not onion heavy like a Whopper, and more interesting than their other bacon options. I have also noticed a growing incidence of stale buns at the Dominion Rd Burger King. As far as I can tell it gets fresh bread on Thursday or Friday and by Tuesday the following week it's best to avoid the place. The deals are a bit uninspired this month, but you can get a Crispy Chicken burger, fries and a sundae for $10, though the website is conflicted as to which code you need to get it — it's either B20 or B65. In Flamin' Good Deals you can get a Whopper Jr for $5.
Also nothing new product-wise to report at KFC; it is still promoting Boneless but all mention of the jewellery stuff has gone. Gimme 5 is on right now, in store, with the code PLU12 and if you are an online pick-up customer you can get three Wicked Wings for $5. KFC also has The Kentucky Lunch, which is basically a three-piece quarter pack with one of the chicken pieces subbed for a Wicked Wing ($11.99 in store, $14.49 delivered), and the All Star Snack which is one Wicked Wing, one Original Recipe and chips for $6.99 in store, $8.49 delivered.
Wendy's ceaseless journey through exotic locales has moved this month from the island nation of Japan to the bayou of Louisiana for their new Cajun range — in beef and chicken, single and double patty. I had the chicken and it was tasty — legitimately spicy for fast food but be warned, the salad content is a bitsy sort of coleslaw and it has quite a thin sauce and this combination of structurally questionable elements means it goes EVERYWHERE if you try to eat it behind the wheel. The sauce leaves behind a light-brown stain which does not appear to come out with just water or saliva — after a wash with topical remover applied the marks are still present, which makes me think the sauce is quite oily. In Wendy's Mates Rates news, best of the bunch looks to be the Holy Aioli — two crispy chicken burgers, chips and a drink for $10.
Pizza Hut has the return of the Big New Yorker Range which is really just large versions of some basic pizzas — I'm wondering if the very large size is the same very large size that used to be the normal size. Domino's has a BBQ Chicken and Pineapple pizza launching at the moment, and also has Some Nerve — after years of delivering droopy, steam-softened fries all over the city, they are now offering Crispy Chips on the menu. Outrageous behaviour from them and I will be boycotting this month as a result.
Burger Fuel has a pumpkin spice milkshake for Halloween and it, like McDonald's, would like you to be not just a customer but an app user also and offer various incentives for those willing to acquiesce. Carl's Jr is leaning hard into dairy with cheesy garlic fries and The Big Cheesy Bacon Burgers. Elsewhere in cheese news, Nene has a meal called the Cheesy Hot Plate which is chicken nibbles and chips absolutely drenched in melted mozzarella. ChicKing has The Toasty Duo — one double toasty (it's sort of like a burrito), chips and a drink for $13.30. Interestingly ChicKing in Sandringham offers both Coke and Pepsi ranges and is the first place I've ever seen that happen in.
–
Metro Eats! delivers free to the finest inboxes of Auckland every week(ish)!
Sign up to get it here