Sep 14, 2018 Restaurants
Apéro is the perfect uptown local – brick walls and bare timber tables, and a short menu that runs from crusty bread with butter to terrines and charcuterie, though the place has really made its name with two things, pork sausage and brilliant service. The former comes by the quarter metre and is made to chef Leslie Hottiaux's recipe, all chunky and porky, served with pickles and mustard. It's the quintessential sausage. Then there's the service: you're in excellent hands with co-owner Mo Koski, whose enthusiasm is endearing without being overbearing and whose knowledge is first class. Everything you need, and nothing you don't.
For more great videos, check out our Youtube Channel.
What it offers Shared-plate options / Good for vegetarians / Free-range chicken and/or pork / Bar / Craft beer selection
A favourite dish Goats' cheese croquettes with Kamahi honey
Awards Winner, Best Service; Runner-up (Joint), Best City-Fringe Bistro; Finalist, Best Wine List
Bookings Yes
Hours Lunch Fri, Dinner Wed-Sun
Price $$
Seats 38
Chef Leslie Hottiaux
apero.co.nz
280 Karangahape Rd
Ph 373-4778
Read more: Auckland's best restaurants by cuisine | All of the Metro Top 50 Auckland restaurants for 2018 | Best bars in Auckland | Best cheap eats in Auckland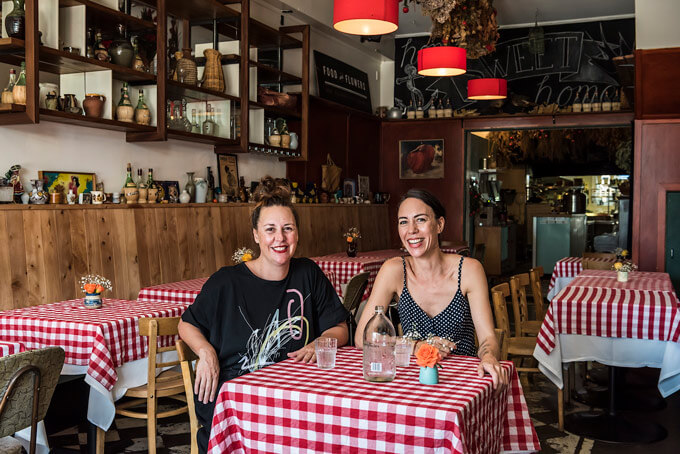 If an illustrator wanted to portray a bistro for a storybook, they might draw Coco's Cantina. The beating heart of Karangahape Rd spills out onto the footpath with gingham-clad tables, its lipstick-red door near-revolving by dinner time. It's run by sassy sisters Renee and Damaris Coulter, who have, from the start, done things differently. They are vocal advocates for all kinds of causes, foremost among them independent sustainable businesses such as theirs; in 2017, they launched a website to celebrate them. Their strong beliefs extend to the menu, with organic and ethically sourced proteins constituting seasonal, unpretentious antipasti, pasta and secondi, from house-cured fish with orange, celery and capers to the signature potato and ricotta ravioli. Their team and customers are treated like extended family in a trinket- and postcard-filled dining room. The sisters' soulful restaurant makes the city feel alive.
What it offers Fixed-price meals / Bar / Craft beer selection / Takes large groups / Good seating outside /
Private dining room / Happy-hour pasta ($13 special Mon-Fri, 5-6pm)
A favourite dish Spaghetti and meatballs topped with crunchy breadcrumbs and parmesan
Awards Finalist, Food for Good
Hours Dinner Mon-Sat
Bookings Only for two groups a night of 10 or more
Price $$
Seats 90
Chefs Guilherme (Will) Bezerra, Ponsy Wallace
cocoscantina.co.nz
376 Karangahape Rd, K Rd precinct
Ph 300-7582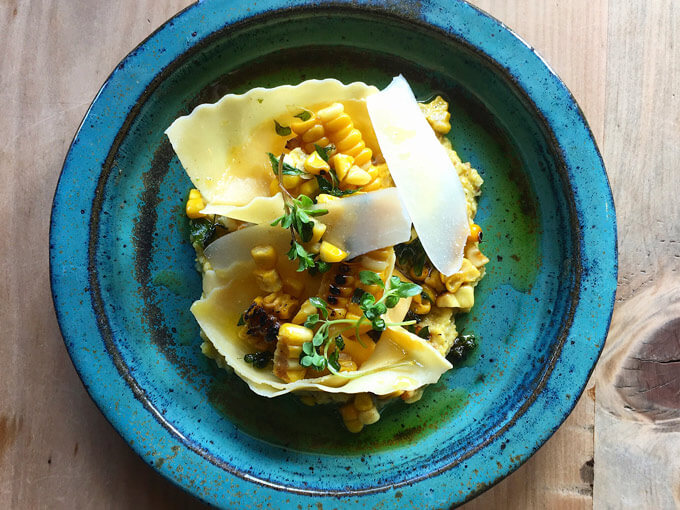 What began as a pop-up in a bar has become something truly special for Auckland – a relaxed, very reasonably priced pasta joint. The menu, by chefs Hayden Phiskie and John Pountney, offers both the charm of the familiar and the thrill of the unknown. The hero is fresh pasta, combined masterfully with seasonal ingredients – think lamb ragu with a surprising lightness and vibrancy, and cappelletti filled with sweetcorn and taleggio that tastes like the last hour of sunlight on a late summer evening (imagine it). These chefs have elevated comfort food to an art form. The room is spacious and relaxed, welcoming diners from all walks of life – uni students dine alongside the pre-theatre crowd, young families next to couples, next to large groups in what feels like a true cross section of the K' Rd community.
What it offers Shared-plate options / Good for vegetarians / Takes large groups / Good for kids
A favourite dish Spinach and ricotta dumplings
Awards Winner, Best New Restaurant; Runner-up (Joint), Best City-Fringe Bistro
Hours Dinner Mon-Sat
Bookings Only for groups of six or more
Price $
Seats 80
Chefs Hayden Phiskie, John Pountney
View menu and reserve table?
375 Karangahape Rd, K' Rd precinct
Ph 394-1555
For more great videos, check out our Youtube Channel.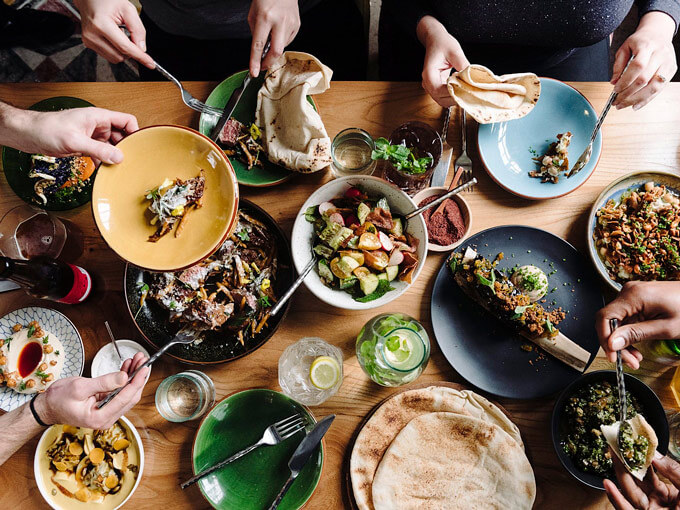 With its leadlight windows, heritage tiles and atrium views over Myers Park, Gemmayze St surely takes the prize for the most gracious dining space in central Auckland. At the far end of K' Rd charmer St Kevins Arcade, the restaurant has paid homage to the roots of chef Samir Allen since mid-2016. On Monday nights, he hosts Everybody Eats, a "pay as you feel" not-for-profit initiative, which sees volunteers serve up three-course meals using food saved from going to waste. The quality of Gemmayze's Middle Eastern food, served as no-short-cuts shared plates (try sticky, falling-apart lamb shoulder or freekeh risotto of broccolini, confit garlic and labneh), is a constant: it's the totality of the experience here that always draws us back.
What it offers Shared-plate options / Fixed-price meal options ($60 "Jeeb" offer) / Free-range chicken and/or pork / Good for vegetarians / Takes large groups / Bar / Craft beer selection / Good for kids
A favourite dish Braised lamb shoulder with mougrabeye, white onion and vinegar leeks.
Awards Winner, Food for Good
Hours Dinner Tue-Sat
Price $$
Seats 80
Chef Samir Allen
View menu and reserve table
gemmayzestreet.co.nz
St Kevins Arcade, 183 Karangahape Rd, K Road precinct
Ph 600-1545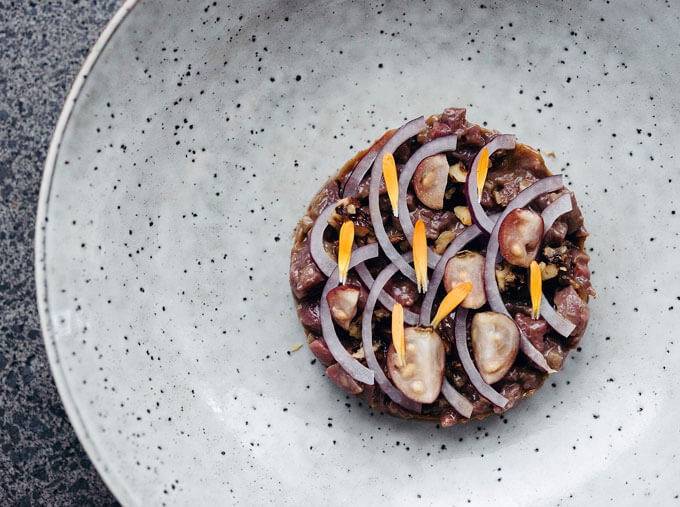 This noisy K' Rd dining room with its pavement tables and retro-chic interior treads a fine line between restaurant and bar, but there's no doubt which it is when it comes to the inventive food. Chef Patrick Schmitt eschews the smashed avocado on toast that has a worldwide cult following, for example, and instead roasts this odd, savoury, subtropical fruit. It's a punt that pays off. Not dissimilar to a good baba ghanoush, Schmitt's roasted avocado comes alive with citrus and garlic, and he tops it with piquant, pickled yellow zucchini and wafer-thin slices of dehydrated tomato. For a menu that changes so frequently, the waitstaff are adept at talking customers through dishes in way that doesn't sound scripted. There's a lot here to please vegetarian and vegan eaters.
What it offers Good for vegetarians / Free-range chicken and/or pork /Good seating outside / Takes large groups / Craft beer selection
A favourite dish Venison fillet with cherries and soured potato.
Awards Finalist, Restaurant Personality of the Year: Dante Adams
Price $
Seats 50 seats across both the bar and dining room
Hours Dinner Tue-Sat
Bookings Yes
Chef Patrick Schmitt
madamegeorge.co.nz
K' Rd Precinct
490 Karangahape Rd
Ph 308-9039
See here for all of Metro's Top 50 Auckland restaurants for 2018