May 10, 2016 Restaurants
Introducing our Supreme Winner of the Metro Peugeot Restaurant of the Year Awards 2016.
Words by Simon Wilson, photos by Ken Downie.
Sid Sahrawat is 35, and he's the inspiration behind our Supreme Award winner: Cassia.
It's a downtown place, on Fort Lane, the laneway that connects Fort St to Customs St East and is filled with restaurants, bars and nightclubs. So many people trawl up and down Fort Lane at night, the council has done its bit to elevate the tone by installing a long, zig-zaggy neon-light artwork by Swedish artist David Svensson (see the cover of this issue). It's a red-light district still, but not as we once knew it.
Cassia has been open just a couple of years. They take bookings, which they didn't used to, and they're busy most of the time. It's a seductive place to arrive at. You stand in front of the glass door and it slides open, and you walk down two or three steps into the room, and immediately you feel a little bit special, as if you know something no one else does.
Cassia is a low-ceilinged bunker, with soft white walls and furniture, globes hung like fairy lights and, there in the back, the half-visible promise of further rooms, more to discover. It's like a magic cave: an underground haven where wonderful things can happen.
Cassia is a low-ceilinged bunker, with soft white walls and furniture, globes hung like fairy lights and, there in the back, the half-visible promise of further rooms, more to discover. It's like a magic cave: an underground haven where wonderful things can happen.
One whole wall in those back rooms is covered in a brilliantly colourful mural of the Holi festival: it's a luxurious and really exciting space for a group booking.
Cassia represents another big trend in Auckland restaurants: modern ethnic, or what you might call upscale exotic. Nearly half the restaurants in our Top 50 are places where the cuisine of a specific culture is presented in the context of lovely fitouts, inspired and highly skilled chefs, great friendly service and, usually, a buzzy contemporary vibe.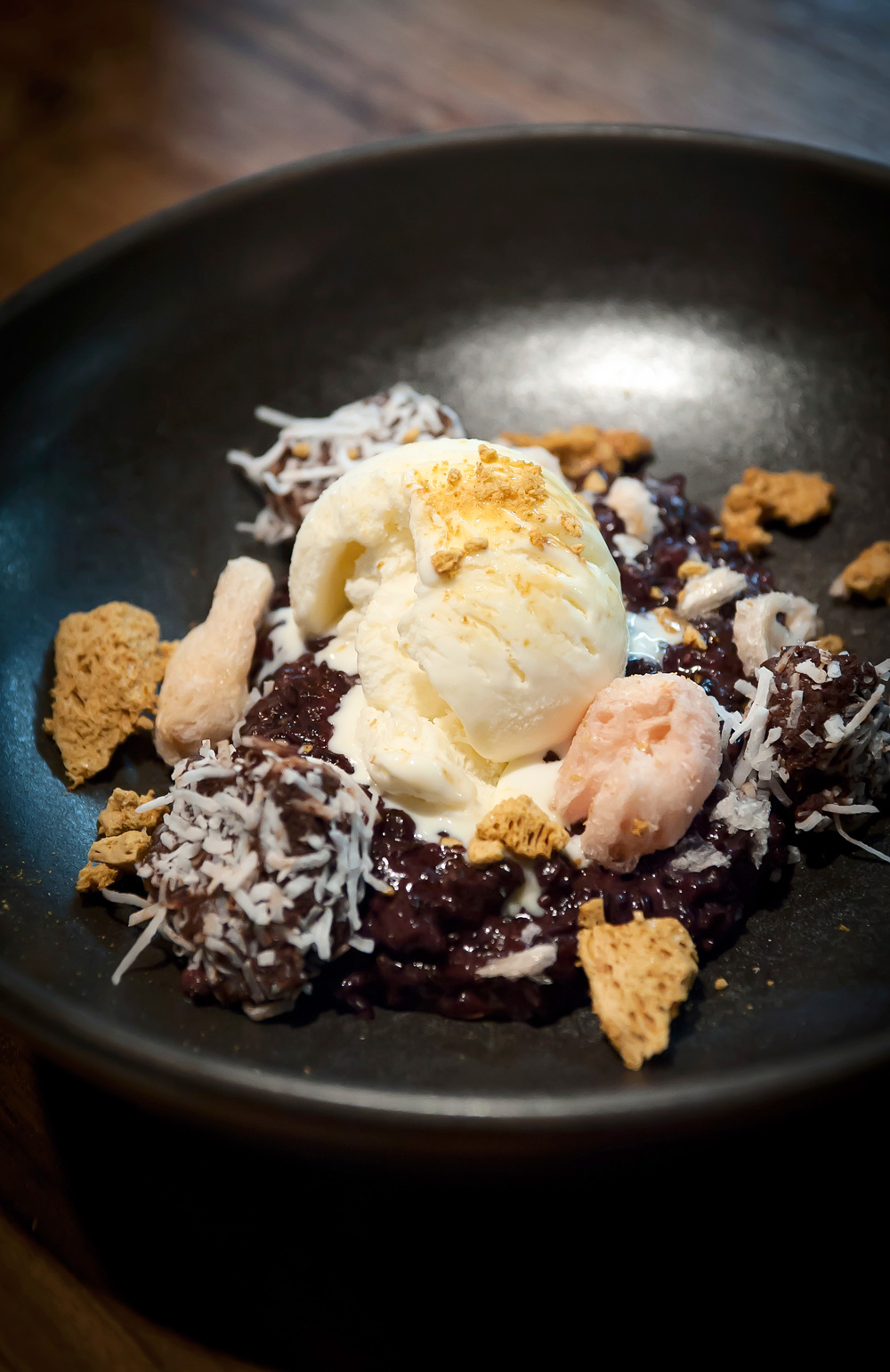 Ponsonby's Cocoro and Britomart's Ebisu lead the way with Japanese food; Saan and Moochowchow, one each side of the Ponsonby strip, are doing it with Thai; The Blue Breeze Inn and Woodpecker Hill have both had big roles in reinvigorating Chinese food, and they're joined in our Top 50 now by Takapuna's Artwok.
Café Hanoi waves a red-starred flag for Vietnam, while in Fort St, Beirut and Ima have strikingly different but equally dedicated approaches to Middle Eastern cooking.
The approach is also showing up with European food: Pasta & Cuore and Spacca have raised the bar on "authentic" Italian, Casita Miro on Waiheke is doing the same for Spain, and Phil's Kitchen in Kingsland has a particular commitment to the French.
Not that Pacific Rim is dead. The fusion of European cooking techniques and recipes with local ingredients and Asian notes still defines many of the better restaurants in Auckland, as it does in Sydney, Melbourne, San Francisco and Singapore. But the resurgence of introduced cuisines in smart, sophisticated, immensely appealing restaurants is strong.
One of the most striking aspects of this trend is the backgrounds of the chefs who lead it. Some, like Lek Trirattanavatin at Saan, Makoto Takuyama at Cocoro, Yael Shochat at Ima and Stefania Ugolini at Pasta & Cuore, belong to the cultures whose food they cook. But you don't need to be from there to do it like there: the likes of Nic Watt at Masu, Jason Van Dorsten at Café Hanoi and Che Barrington at Blue Breeze, Moochowchow and Woodpecker are native-born New Zealanders.
Then there is Sid Sahrawat, the maestro whose food at Sidart would shame many other fine-dining chefs right out of the kitchen, such is his skill with both French and modern molecular techniques. Who then he turns round and pours his heart and soul into the food of his homeland, the Indian food he serves at Cassia.
Every dish invites you on a fascinating exploration, with consistently surprising textures and marvellously balanced flavours. There's a certain formality to their presentation, but don't assume you should hold back. You're meant to use the naan to mop up the sauce. You can take the street food out of Benares, but you can't really change the way it's eaten.
There are six chefs in the kitchen, headed up by the unassuming, unflappable and very likeable Lesley Chandra. Sahrawat himself is there on Wednesdays and Fridays, on the pass and doing whatever else he has to. They have seven on the floor, led by the also- unflappable Matt Aitchison, a frequently grinning beanpole of a man who did his time at The French Café and Masu.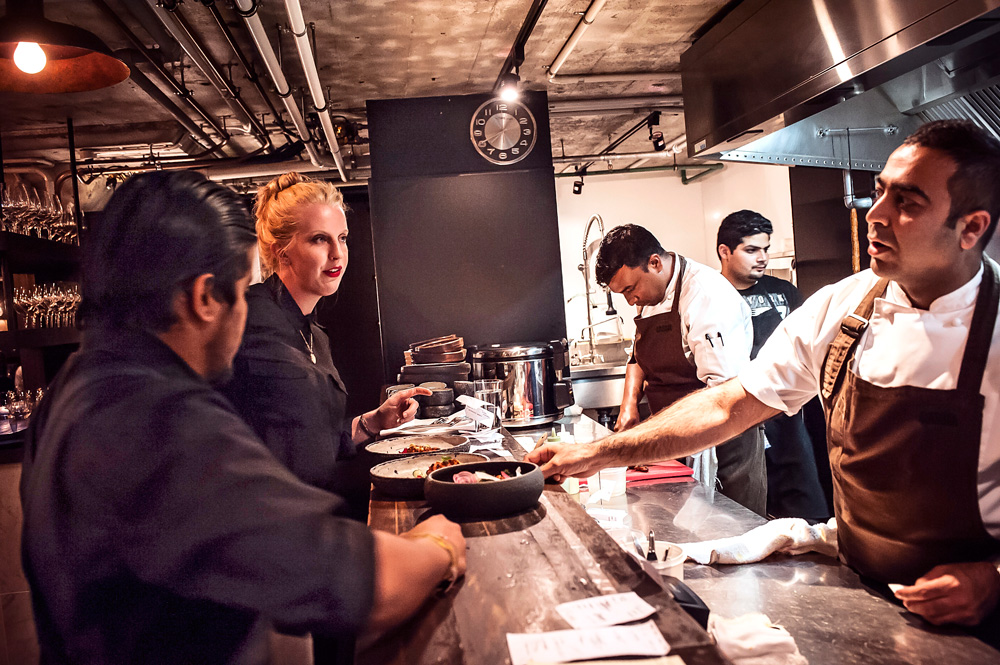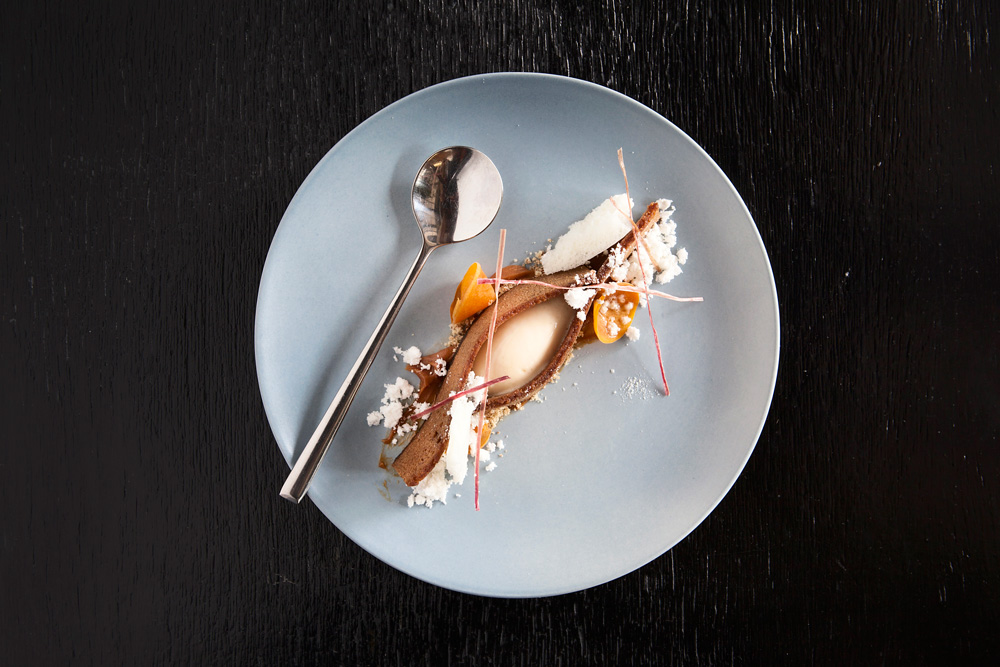 Chandra says there's no difference in commitment or standards between the two kitchens, at Cassia and Sidart, and Aitchison says something similar about the service. "We apply the fine-dining ethic. Attention to detail, at every moment. Putting a lot of work into wine matches, knowing the food extremely well, those sorts of things."
As one of our judges put it, "There's a fine-dining polish to the way they describe each dish and anticipate your needs before you even realise them yourself."
They've got half a dozen gin and tonics, all made with different gins, tonics and botanicals. That's a really good touch. They don't do butter chicken, but they are tandoori specialists, among other things, and their tandoori fish has been on the menu from the start.
That's not true for much else. "Sid has no qualms about taking a popular dish off," says Aitchison. He's just like Tom Hishon in that.
"I don't have an issue with it," says Sahrawat.
"I have an issue," says his wife and the restaurant's co-owner, Chand Sahrawat. She mourns the loss of the panna cotta, and the original duck dish, called Delhi Duck, a curry featuring kumara, lychees and basil.
But what's gone isn't a problem if what's replaced it provides more pleasure. Right now, Cassia offers a "stirfry of duck and chicken, with kadhai spices and turnips", which barely even sounds appetising but is an utter revelation of rich, savoury flavours. Trust the chef? No better place for it.
They cook seasonally — asparagus was a feature in spring, corn in summer. Wait, asparagus? "That's where it's modern Indian," says Sahrawat.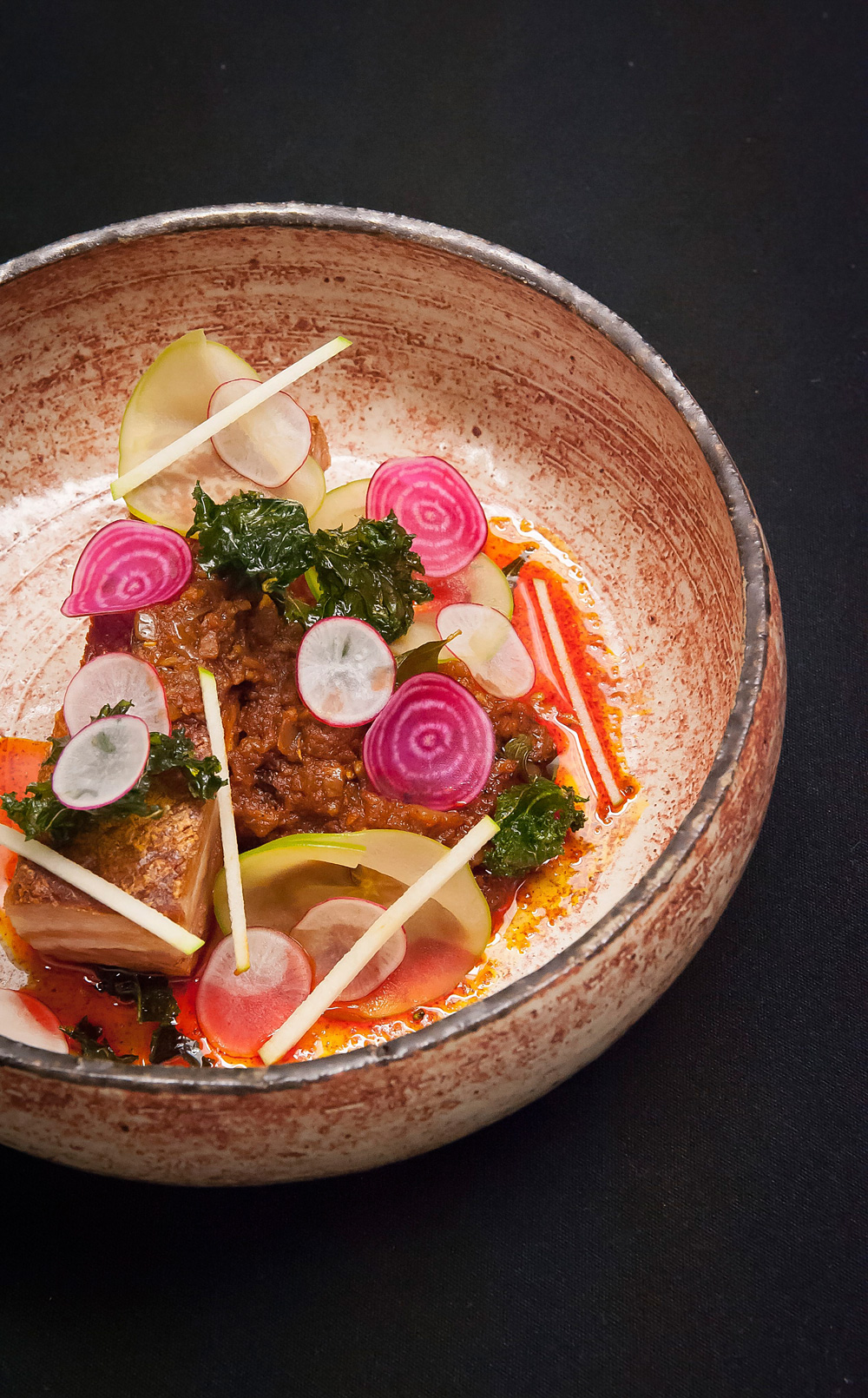 They make 10 sauces fresh each day, and they don't invite you to specify how hot you want each dish. That's because customising the heat just means adding more chilli, which is not the same as preparing a sauce with more chilli. Rather, they tell you how hot the dishes are, and the menu offers a range, from very mild to intense.
Paul Izzard did the décor here (he's also been responsible for The Blue Breeze Inn, Baduzzi, Scratch Bakers and many more eateries). Aitchison is the wizard with the wine list. Chandra is the unsung hero who keeps the kitchen on song. Chand's hand seems obvious as a steer for Sid's enthusiasm. Sid's commitment to the food of his heart is what makes it special.
What do you do when you want a night off? I asked him. Where do you go to eat?
"I just come here," he said. "It makes me so happy."
Matt Aitchison leaned forward and grinned. "It makes the customers so happy, too."
Cassia, the magic cave.
[booking_form]
Read more: All the winners from the Metro Peugeot Restaurant of the Year Awards 2016
Watch the moment The Metro Peugeot Restaurant of the Year was announced:

—