Nov 6, 2019 Cheap Eats
Too many Italian restaurants fall out of the average family's dining budget, but does it have to be that way? Barbarino's Spaghetteria hopes to rectify that, serving affordable and unpretentious traditional Italian dishes.
Barbarino's Spaghetteria's logo is of a fork with spaghetti swirled around its prongs. Underneath, their slogan: "spaghett about it!" Understandably, you read that phrase with an Italian accent, and, understandably, your fingers have probably involuntarily curled into the universal Italian pointy hand gesture. "We don't want to be taken too seriously," co-owner Fran Mazza says.
Owners Aaron Carson and Mazza have again looked towards pop culture for naming inspiration (see: Just Like Martha, Major Tom, Winona Forever). This time, the name's backstory stems from re-watching '70s TV sitcom Welcome Back, Kotter, featuring a feather-haired, pre-Grease John Travolta as Italian-American heartthrob Vinnie Barbarino.
The couple have taken over a space on Avondale's Great North Road which was most recently Te Whau, and just before that, Woodworks. The inside is big and airy, with plenty of seating, the walls sandblasted down to their original rustic brick. The space is bisected by a large table in the middle which will hold Italian pastries and cakes you can order for dessert.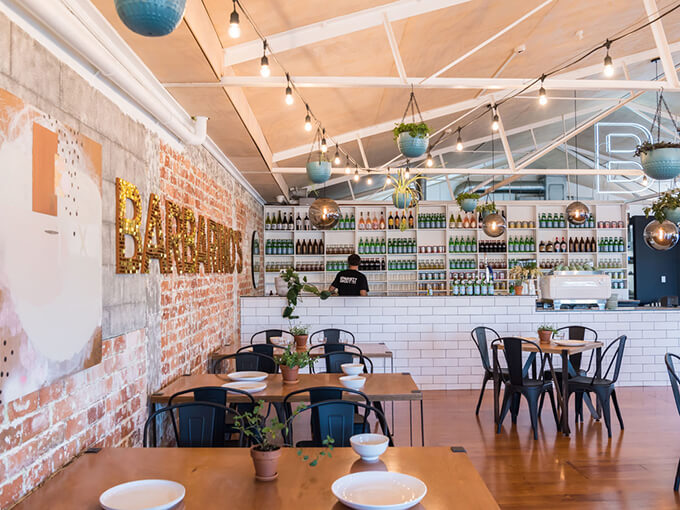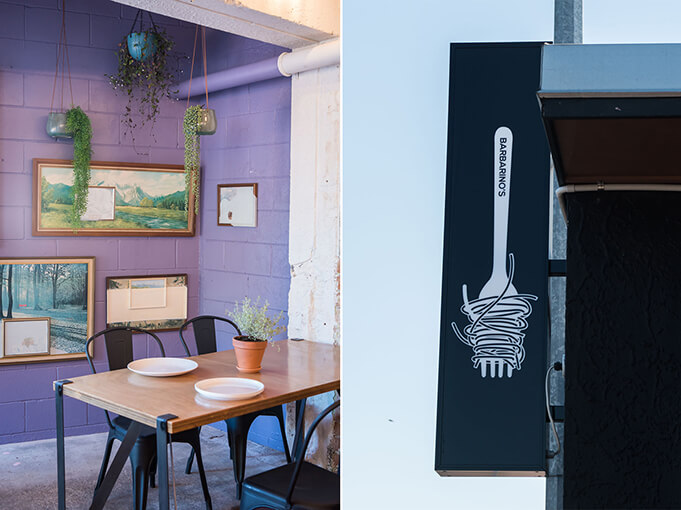 Avondale is Carson and Mazza's 'hood – they live nearby and have done so since 2000. It's where they opened their first-ever cafe, Salvation. The spot is perfect for what they aim to provide: good, down-to-earth Italian food for families in the area, and to create a sense of community. It's "cheap eats" Italian; low-key and family-style. You order and pay at the counter, and the dishes are served as they come out from the kitchen.
Italian food in Auckland is not the most affordable cuisine, and after returning from a month-long trip to Italy, Carson and Mazza felt it was the right time to open an Italian eatery with food at an accessible price-point. Everything is traditional, no-fuss and tasty, with a sharp, to-the-point menu loosely split up in pasta dishes, filled and baked pasta, risotto, schnitzel and salads. Pastas are customised by choose-your-own pastas (pappardelle, spaghetti, rigatoni or orecchiette) and sauce, and your creation can end up anywhere between $10-$22, or more if you choose to upsize.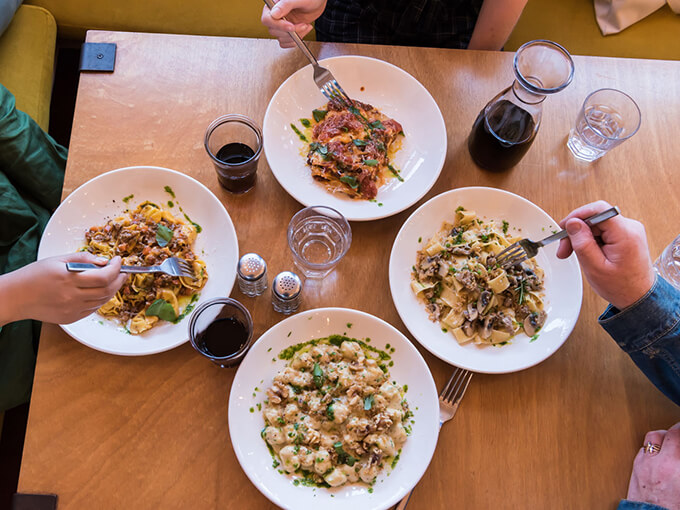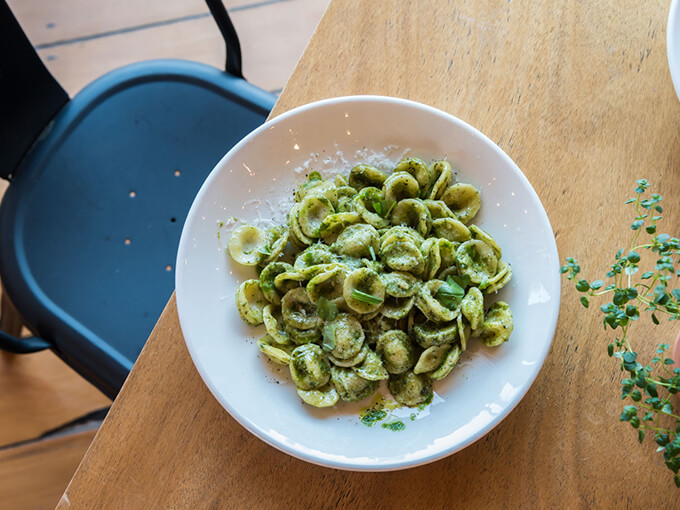 Mazza is half-Italian, her family hailing from Emilia-Romagna in Northern Italy, and she created the menu alongside head chef, Lorenzo. They've balanced traditional Italian flavours with the New Zealand context while trying to keep true to Italian expression. Their carbonara, for example, is less creamy than what you'd usually find, with small dots of guanciale (pork cheek), not bacon.
If we were ordering, we'd go for a pappardelle with boscaiola sauce, or the four-cheese tortellini topped with napoletana and finish with the torta caprese della Nonna, a chocolate-and-walnut cake that has yet to make an appearance at any of Mazza's other cafes. "I was saving it for a special time," she says.
Refreshingly, the wine and beer list is pretty much non-existent. Wines come by the carafe – $20 for 500ml, $28 for 1L and $7 for a glass. The only beer is Peroni, on tap.
Barbarino's Spaghetteria opens on Friday 8 November.

1790 Great North Rd, Avondale
@barbarinos_spaghetteria