May 29, 2019 Cafes
Metro takes a first look at new Three Kings cafe Just Like Martha, from the owners of Winona Forever, Major Tom and Rude Boy.
Let's get out of the way what you probably clicked for: Just Like Martha is a reference to Martha Stewart, who co-owner Fran Mazza describes as "the David Attenborough of cooking. She might have gone to jail but, hey, she's even more famous now." Every morsel of the cafe's baking goes through the 'Martha-meter' test, or, Carson adds, has to pass the age-old question, "What would Martha think?" Pop culture references are a common theme at their various eateries, a hangover from their shared love of music, art and the underground subcultures of times past. "Believe it or not, we used to be cool," Mazza says.
Aaron Carson and Fran Mazza are the couple behind Winona Forever, Major Tom, Rude Boy, Fang, Friday I'm In Love, Sugar at Chelsea Bay and Hello Friends + Allies, though they don't own them all still. They made their start at Avondale cafe Salvation, where the idea of being a community hub appealed to them. "You get to know them, you get to see them when they're pregnant, you get to know their kids," Mazza says. "It's the place to come to."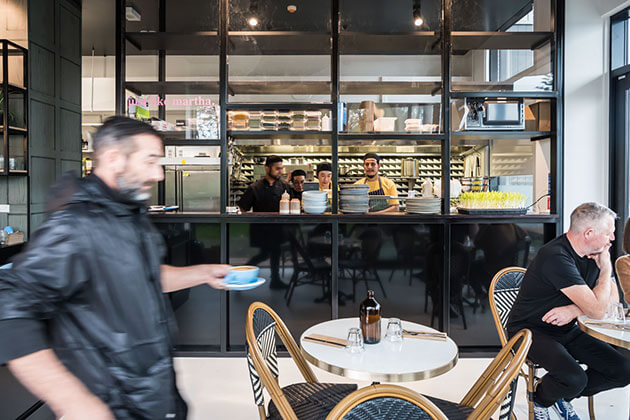 Just Like Martha is on the ground floor of new apartment block Obsidian Apartments in suburban Three Kings, a breath of character in an otherwise starkly minimalist building. The floors are gleaming white, contrasting with the black and marbled counter, dusky greens and the illustrated tree wallpaper which wraps around the wall. This is not Carson and Mazza's first rodeo, and it shows: every corner is ready to be photographed, a social media siren call to lure city slickers into the 'burbs. The coffee machine is a bright Barbie pink; the courtyard outside a closed-in haven during the winter and bound to be sun-drenched in the summer; cubed, dynamic lights drop down almost to eyelevel.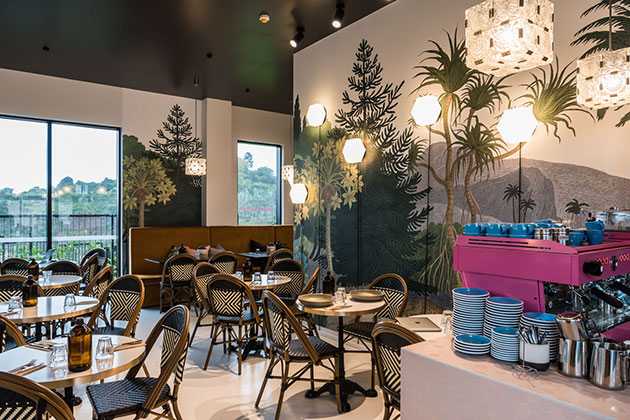 The food is different to what they've showcased before. "We don't want to repeat ourselves," Carson says. Among Kiwi classics, there are nods to our multi-cultural society – including a Sichuan chilli mince on toast with bok choy, which tastes like mince scooped out a bowl of dan dan noodles and framed with greens and a poached egg. It's a very welcome diversion from the usual eggs benedict; though if that's what you crave, benny's on the menu, too. In the cabinet, they're staying away from chilled savouries, focusing on baking instead.
For a period of time, Carson says, the Winona Forever French toast was the most Instagrammed dish in Auckland. "It was just something that just happened. We didn't go into it trying to make it that way." I'm going to predict the French toast here might dominate the feeds too: icebergs of thyme meringue, balls of deep-fried banana and a dollop of pale pink panna cotta pile on top of chocolate chip brioche. To my utter surprise, the sickly sweetness is absent, its tart and savoury elements pulling through nicely. Coffee is, like at most of their cafes, Coffee Supreme.
Mazza and Carson are adamant that every eatery they open receive the same amount of thought, love and care. "We wouldn't let ourselves off the hook," Carson tells me. And what's next for the couple? "Oh, there's a possible project coming up. Yeah, it's an exciting one."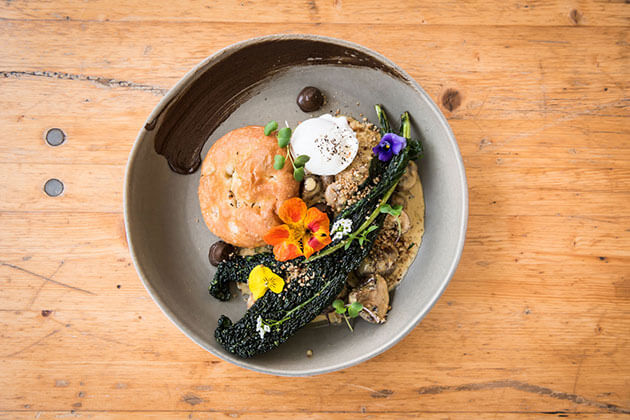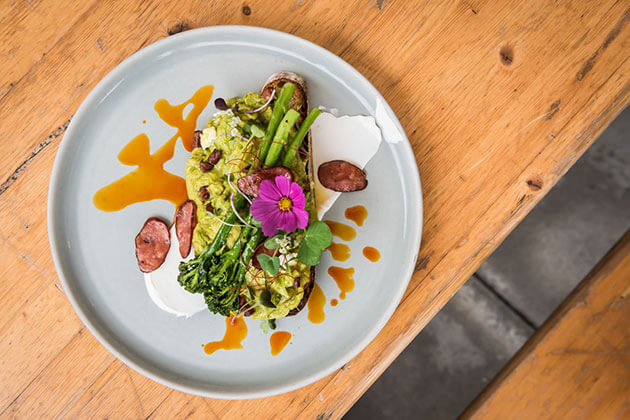 Photography: Rebekah Robinson
Just Like Martha opens today, 29 May.
Ground Floor of the Obsidian Apartments
985 Mt Eden Road
@justlikemarthacafe
?
Follow Metro on Twitter, Facebook, Instagram and sign up to our weekly email