Mar 4, 2019 What's On
Duck Island sets an Auckland opening date, Culprit's new Luncheonette offering, and more food news.
Oyster Festival
With the return of the Bluff oyster season, what better way to get shucking than Princes Wharf's annual month-long festival? Events include a five-course champagne lunch, music, a seafood boil-up, and an oyster and whisky master class. 1-31 March
Alberton Market Day
Culturally diverse and history-rich, Mt Albert is throwing a market day featuring both international food trucks, as well as the really very colonial jam, tea, and scones. Judge Bao, Olas Latin Food, Ginza Takoyaki and Babickas Table will be there, as well as Good Karma Coffee and Mister Gelato, while volunteers of Alberton House will be serving tea and scones on the historic homestead's vintage china. 10 March
Duck Island Ice Cream's Ponsonby store opening
Originally aiming for a 2018 opening, Duck Island is finally opening the doors of its long-awaited, first Auckland parlour. Flavours like salted caramel and cacao crumb and its vegan alternative, the coconut, caramel and sesame praline are sure to be a hit. 8 March
Kelmarna Gardens Autumn Festival
Kelmarna Gardens are celebrating the change of seasons with a last of the summer veges feast. Chefs from Orphans Kitchen , Cazador , Paris Butter and Culprit will be on the wood fired BBQ and all funds are going back into Kelmarna Gardens for their educational and therapeutic work. 10 March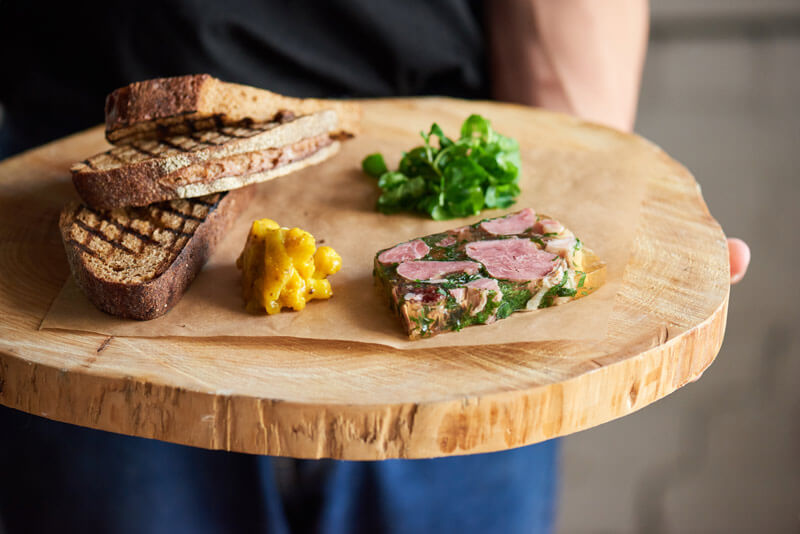 Luncheonette
Culprit wants you to stop by during that hour lunch break (or maybe more – treat yourself) to tuck into their new dining venture Luncheonette. There are two- and three-course options, spreading across small, large and sweet offerings. To start with, we like the sound of the smoked kahawai croquettes, followed by goat-curd gnudi (gnocchi dumplings) and finished off with smooth matcha panna cotta. And maybe some shoestring fries on the side. Launches 6 March
Diner en Blanc
What began as a gathering between white-clad old friends in a Paris park is now an exclusive international soiree and excuse to quaff champagne. Don your best whites and wait for the last-minute location tip-off to join thousands of other Aucklanders for a night to remember. An exclusive event wouldn't be exclusive if you could just toddle along without an invite – either go as an existing guest's plus one, or join the waiting list for your chance at a ticket. 23 March
Beer 101 Class
Want to know what is in your beloved brew? Bottle Stop's Beer 101 class will teach you about the flavours in beer, what it is made of and anything else a budding beer-lover would care to find out. It's educational so you're not out drinking; you're out bettering yourself and becoming cultured, right? 6 March
Kai repurpose
If you've ever felt bothered by the amount of food that gets wasted in New Zealand, this is the event to head along to. Local food trucks are using food rescued by KiwiHarvest and turning it into delicious meals. Eat, learn and celebrate a step forward for Auckland food sustainability. 16 March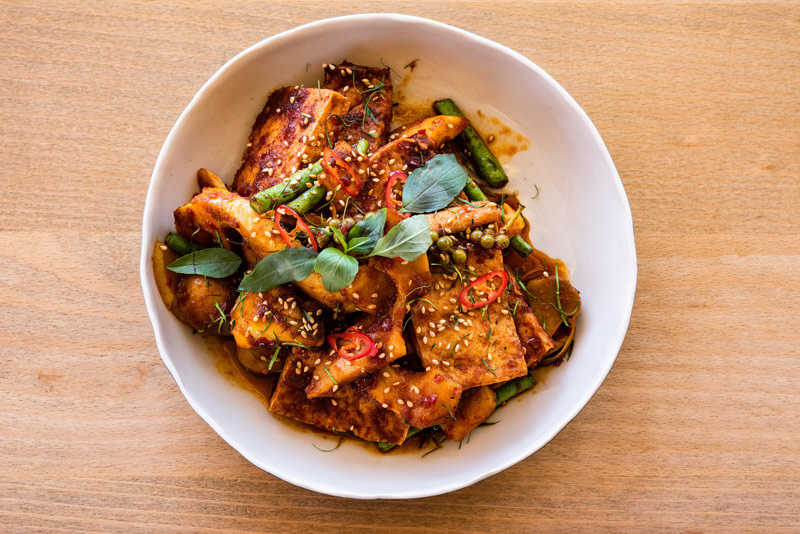 Saan's new menu
Casual-cool Northern Thai restaurant Saan has updated their menu for autumn with cooler-weather appropriate comfort food like eggplant mushroom and tofu red curry, lemongrass chicken claypot and deep fried banana. The new additions are joining Saan's staples (like Metro Peugeot Restaurant of the Year People's Choice finalist, crispy soft-shell crab) and are all creations of head chef Chutima Polvit. The dishes are available now and are another great reason to look forward to the cooler months.
Ima 's Birthday Party
Someone's turning 10! Ima Cuisine is throwing a birthday party and you're invited – $55 for all food and one drink. As a bonus, it also happens to be the happiest time of the year: their famous hot cross buns are now available. (Be quick… they sell out in a snap.) 8 March
Forest x The Midnight Baker
We recommend heading over to @forestpopups on Instagram to browse through Forest's delicately plated plant-based food, then – inevitably – book yourself a table. A believer in wild locally-grown ingredients, Forest pops up at like-minded venues to do wonderful things with plants and reframe what we think a meal should be. A sit-down dinner at The Midnight Baker of six courses will cost you $86.17.
Plus:
The General – a new opening on Shortland St headed by chef Jacopo Crosti (ex-Beirut). 33 Shortland St
Dear Deer Coffee Roasting Bar – another new opening: the ultimate do-it-your-way coffee roasters. You can choose your own unroasted beans to mix and match into your own tasty blend (they'll roast on-site). Expert help is on hand. 130 Onehunga Mall, Onehunga
New Zealand Coffee Festival – two days of as much coffee as you can possibly handle. March 15-16
La Cave x Annabel's Wine Bar – La Peche's autumnal oyster-laden shindigs rage on. March 23
Follow Metro on Twitter, Facebook, Instagram and sign up to the weekly email for more food news.