May 27, 2019 Film & TV
Bridgeway Cinemas' owners have stepped in to save Dominion Road's iconic Capitol Cinema from closing.
Cinema industry veterans Kelly Rogers and David Ross say Capitol will officially re-open on Thursday May 30. The pair have committed to a long-term lease in order to save Capitol from extinction. It's not the first time they've stepped in to save an ailing cinema.
In 1992, Rogers and Ross bought Rialto Newmarket, successfully turning it into the most successful arthouse multiplex in NZ and later, a chain of upmarket cinemas. They now own Bridgeway Cinema on the North Shore.
READ MORE: The last goodbye? Capitol Cinema closes its doors – but a new buyer could be on the horizon?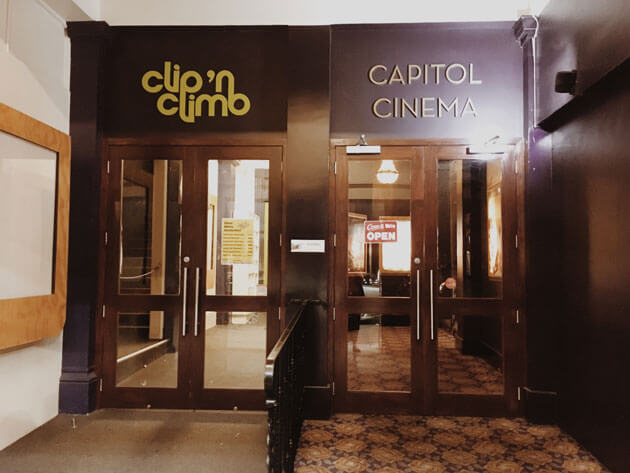 It was announced last month Capitol would be shutting its doors, finishing up with a final screening of the Kiwi musical Daffodils on a Tuesday night. The single-screen venue had never really made a profit, and its owners had run out of steam.
When Metro sent a writer along to the final screening in mid-April, owner Richard Dalton indicated via email that a new buyer could save the cinema yet, saying "we are quite close to finding another cinema operator." Despite repeated attempts, Dalton could not be reached for further comment.
"When I heard the news about the Capitol closing, I was devastated," Rogers said. "We all have incredible filmic memories of fun nights there, but when I heard that Richard was shutting the doors, I reached out to him. He's done a massive job at the Capitol and hats off to his love and perseverance for one of Auckland's most-loved venues. For me, it holds sentimental value as I met my wife via the Capitol, and I also ran it for some months back in the early 90's so there's an important history there for me."
Rogers and Ross will operate the site together under the existing Capitol Cinema Brand with a focus on community. The cinema will become a cultural hub that interacts with and elevates the community around it.
"We aim to continue the upmarket, arthouse, and enjoyable audience experience, mixed with comfort, great ice-creams, craft beer, local community fundraisers, the wonderful big screen and keep the love of movies alive in Mt Eden," Rogers said.
Capitol will be playing a diverse range of films catering to a range of audiences, including Elton John biopic Rocketman, which will play on opening night, and the upcoming live-action Lion King movie.