Mar 31, 2020 etc
We know there's a lot of serious news about at the moment, so we're running a series of profiles of the pets helping their owners through isolation as a little breather if you need one. This morning: Bauer NZ's head of digital Anne Chen's rescue puppy Eddie. Eddie is yet another dog who has his own Instagram, if you want to look at more cute pics of him.
Previously: Bo the Irish setter (named for a supermodel – and she knows it) | Eve the bread-thieving cat | Albie the mixed-breed rescue | Sugaray the handsome Westie?
If you'd like to submit a profile (with pictures) of your isolation animal, email metro@bauermedia.co.nz
Name: Edward (Eddie) Chen-Davies aka Squirmy and many other nicknames
Age: About 4 months
Breed: Not sure, he's a rescue pup. We hope to find out by doing a doggie DNA test soon!
Likes: Dyson vacuums, current affairs podcasts, tummy rubs, zoomies, sticks, gardening, remodelling everything
Dislikes: Being told what to do, not being able to unleash all of his "creative" energy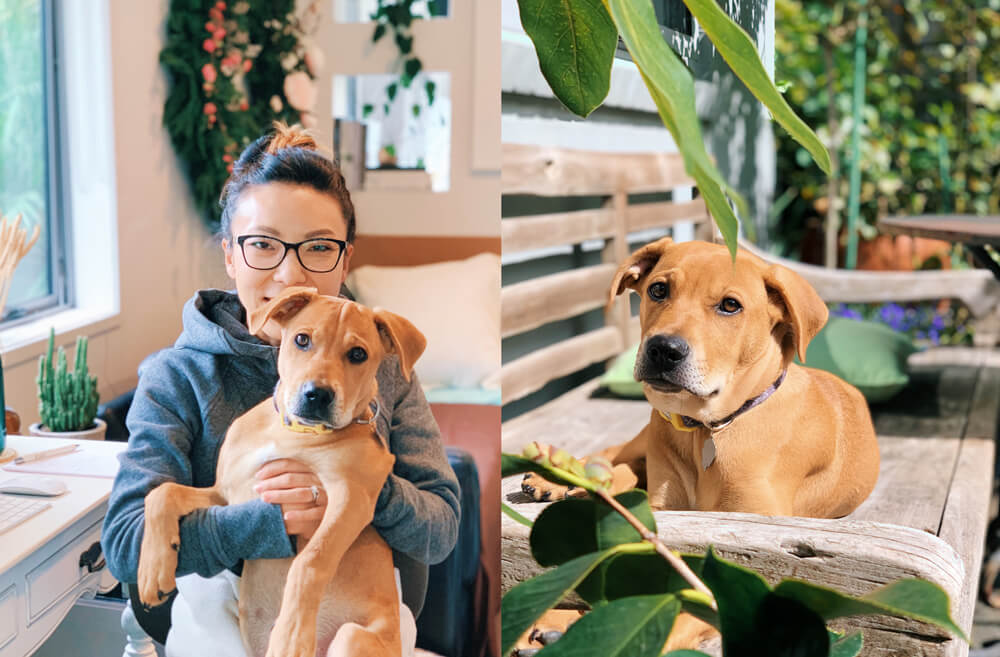 Bio: Eddie is a confident, bouncy and independent young chappy, yet the smoochiest cuddle bug ever. He is insanely curious and approaches everything with gusto. His secret weapon is his big brown eyes, charming all those unsuspecting passers by to play and fuss over him, except his brother Charli – a judgemental cat, who is not fooled. He's developing a frowning habit and looks concerned alot, but really he's just deep in thought. Despite being found wandering alone in a park starving with the prospect of losing a toe, the care from DC Rescue Dogs and the fosters ensured an amazing recovery.
Fun fact: Eddie can swim, squirm, shimmy his way over, under, through anything and everything.
How he's helping me get through lockdown: Even though Eddie has only been with us a few weeks, he is already an indispensable part of the family. He helps me be present and focused, reminds me it's break time with cuddles and kisses, gives me much needed cardio exercise chasing him around the garden. He's also quickly becoming a crowd favourite, providing happiness boosts for everyone by making appearances on work VCs and FaceTime with family and friends.

You can also find him on IG @eddie.rescuepup where his journey and daily antics are captured.