Mar 27, 2020 etc
As we settle into lockdown, many people are thanking God they've got their animal pal in their bubble to help them through the next four weeks. We know there's a lot of serious news about at the moment, so we're kicking off a series of profiles of the pets helping Aucklanders through isolation as a little breather if you need one. This morning: Katie Fitzgerald's bush moggie, Eve.
Previously: Albie the mixed-breed rescue | Sugaray the handsome Westie
Name: Eve (also answers to Walnut Brain, Fluffy Baby and Bread Thief)
Age: 18 months
Breed: Bush moggie
Likes: Bread, cheese, cardboard, sprinting around wildly, cuddles and sleep
Dislikes: People eating bread and cheese in front of her and not letting her have any, being held like a baby and when the food is not put out despite the frequency and volume of pitiful meows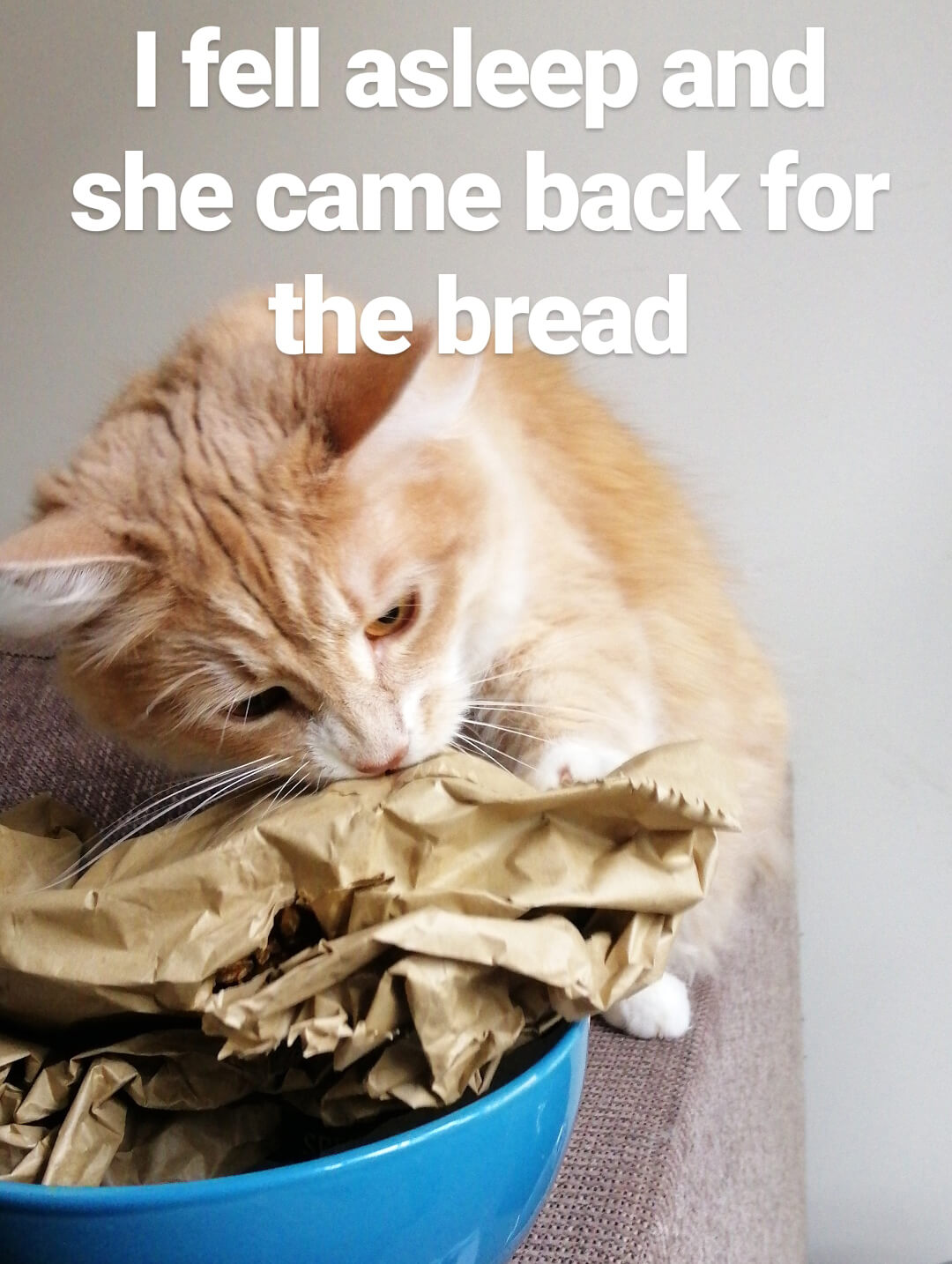 Bio: Born in a bush next to a bike path in Hillsborough, Eve is as unintelligent as she is cute. She was trapped using a looney toons style box, stick and string contraption and has thus far failed to fully work out her cat door. She will steal any carb you leave out and all of our boxes have been nibbled due to her.
Fun fact: Her name comes from the fact she was caught on December 24.
How she's helping me get through lockdown: We've just had another cat move into the house, an old boy named Scout. She's fairly high strung so rather than focus on the pandemic I've been working on introducing them and making sure they're all set up. She's also good for cuddles when you're sad and comic relief when things are a bit rough.