Jan 25, 2017 Art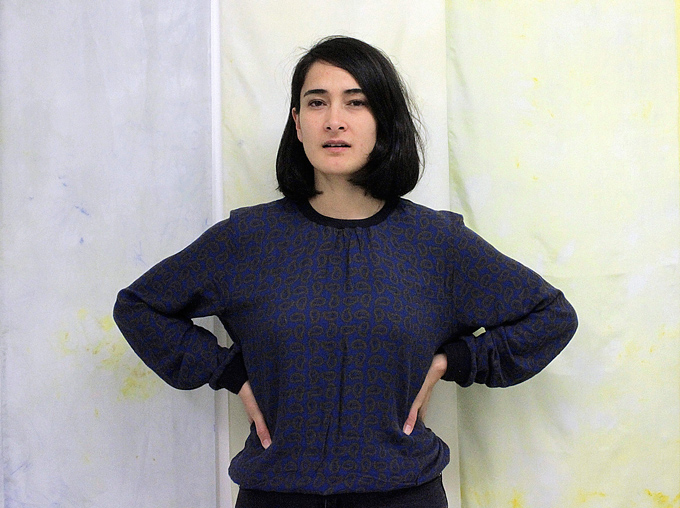 When Sriwhana Spong was shortlisted for the 2012 Walters Prize, no one in the art world was particularly taken aback.
For several years, she had been making some of the country's best video art: lush, elegant films, which often drew on her dual New Zealand and Balinese heritage, as well as her training as a ballet dancer.
Things were going well. But then she disappeared.
"I felt like I needed a different conversation," she says over Skype from London.
"I felt like my work wasn't growing. There was a multitude of reasons for that. But I was a bit stuck, I think; I needed some input to energise the next 10 years."
That input came from a master's degree at one of Europe's most prestigious art schools, Rotterdam's Piet Zwart Institute: a more research-based, process-oriented programme than Frankfurt's Staedelschule, where contemporaries Simon Denny and Luke Willis Thompson have studied. New Zealanders Ruth Buchanan, Marnie Slater and Liz Allan are also graduates of the Rotterdam school. "There's a trail of New Zealand women," Spong says, laughing. "All the boys go to the Staedelschule, and the women are smarter and go to the Piet Zwart."
While she was there, Spong developed a strong interest in female mysticism, going right back to the medieval era, and its parallels with contemporary feminism. She sees these mystical texts as hugely radical for the way they focus on women's bodily and sensual experiences. Returning to her hometown of Auckland over summer, Spong is presenting two new projects that do the same.
For Headland Sculpture on the Gulf on Waiheke, she's rebuilding a chair from Federico Fellini's film 8½, where for an hour each day a performer will sit, "like a recurring dream or memory", and eat plums, spitting out the stones.
The ritual ties to Spong's childhood recollections of her grandfather's Waiheke orchard. "The trees gave so many plums," she remembers, then laughs. "There was one day when a friend and I ate so many, we ended up puking. I couldn't eat plums for years after that."
Sriwhana Spong: having-seen-snake,
Michael Lett Gallery, January 25-February 25. Michaellett.com
Headland Sculpture On The Gulf, Waiheke Island, January 27-February 19
sculptureonthegulf.co.nz
This article was first published in the January- February 2017 issue of Metro. Follow Metro on Twitter, Facebook, Instagram and sign up to the weekly e-mail