Mar 21, 2020 Politics
On Friday afternoon, Metro uncovered a disturbing trend: Twitter users declaring their thirst for National MP Paul Goldsmith online. We decided to get thirst instigator Max Tweedie to really double down on being horny in public, and write us his top 10 ranking of the hottest MPs in Parliament right now. This is that list.
Earlier today I blessed Twitter with an 'unconscionable outburst of horniness' (rightly) directed at New Zealand's hottest MP. I have no regrets. It did cause controversy however, with equally horny twitter dot com users arguing over whether in fact Andrew "Daddy Thicc Snacc" Little or perhaps James Shaw should've taken the title.
So as New Zealand's leading expert (disputed) [Unrivalled, really – Ed] on our thirst-inducing Members of Parliament, here's a definitive power ranking of our 10 hottest MPs (doing all 120 would have been an exercise in derangement). To the delight of everyone I'm sure (and those wishing this was also the case for Parliament), NZ First and ACT MPs have not passed the threshold.
Disclaimer: I am a flaming homosexual, however in the interests of equality and not wanting to completely reveal my type to the nation, this list also includes women.
10 .Nikki Kaye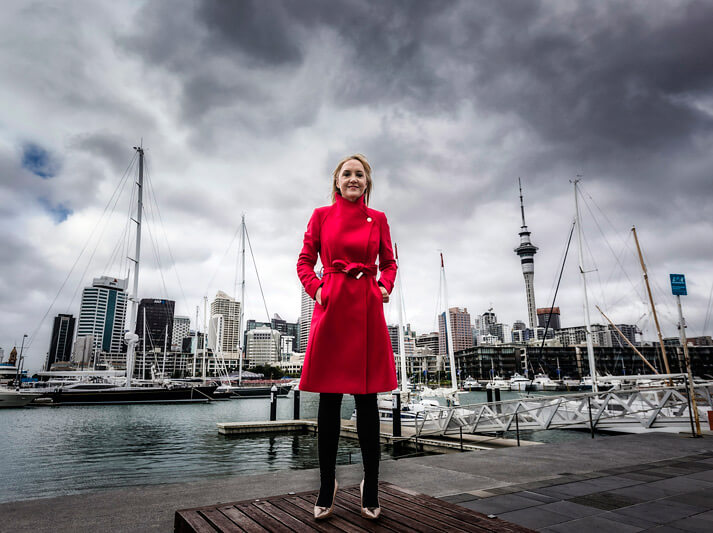 Nikki's successful elections to the seat of Auckland Central have been previously, and sexist-ly, dubbed 'battle of the babes' against now Prime Minister Jacinda Ardern. Am I endorsing the disgusting behaviour of my heterosexual counterparts? Absolutely not. But is Nikki Kaye a radiant individual? Absolutely.
Not only has Nikki Kaye beaten Ms Ardern in two races for the Auckland Central seat, she's beaten breast cancer, and completed the Coast to Coast? Fit, fierce, and fabulous – qualities that may just get her re-elected since Labour looks to be splitting the vote with the Greens' Chlöe Swarbrick in the election later this year. Ms Kaye has proven herself to not just be influential in the Nats, but a stunning MP.
9. Jo Luxton
Admittedly I don't know much about Jo Luxton, the first term MP from Rangitata, but she's gorgeous. She looks like not just a regular mum, but a cool mum (not that I don't have a cool mum already – love u Helen). She looks like the kinda mum that would come out with you on a Friday night and have one too many martinis – icon status tbh.
She has three kids, and two step-kids, so to still look this good means she's an absolute trooper. She's a fighter, she's resilient, she's unstoppable. She's rightfully earned her place on this list, what a queen.
8. Iain Lees Galloway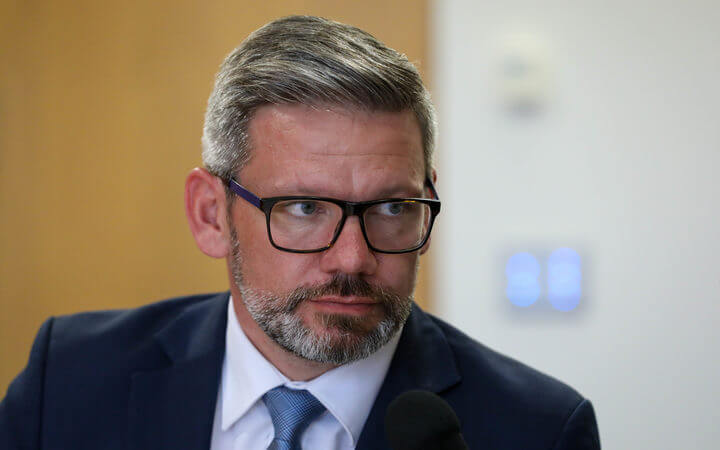 Look, I can hear you already: 'He deserves to be higher' well I've agonised over this, but die mad about it. Are you the newly-appointed expert of Parliament's thirst-inducing MPs? No.
I mean let's be real, it's the beard doing the heavy lifting here. We've seen the photos. It's a great beard though; it's dense and it means business (just like he did when he stood behind the PM when she announced the closing of the border – we saw you boo). Has the beard catapulted him into this ranking? Yes. Am I mad about it? No. Maybe if Andrew Little retires it'll be enough to elevate him to the definitive daddy of the Labour Party – but he needs to watch out for McAnulty (and his ute).
7. Prime Minister Jacinda Ardern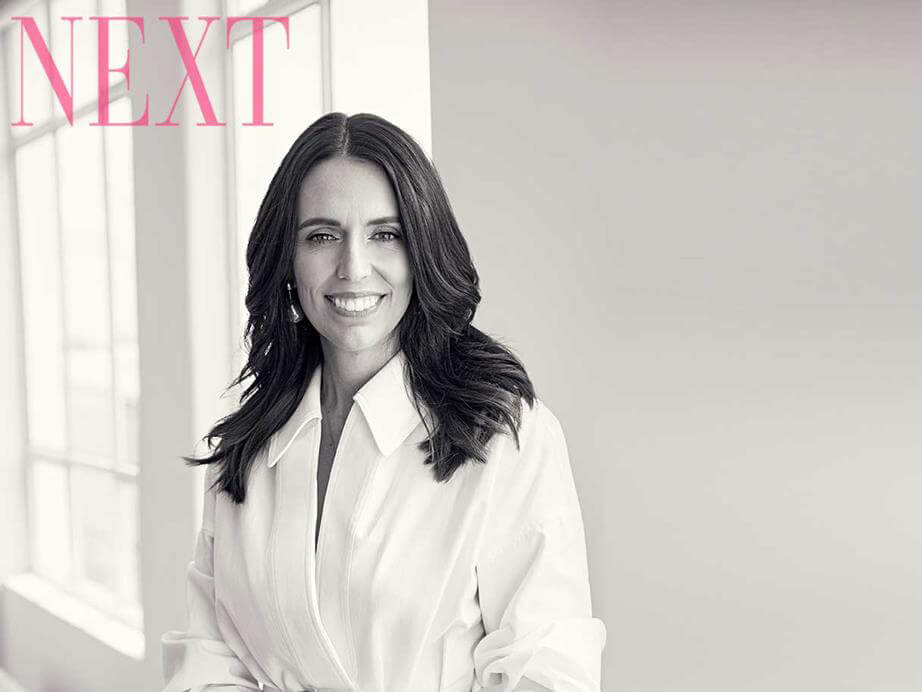 If this was a power ranking based on ability to run a country compassionately during a crisis? She'd be number one, by a long shot. However, this is not and I regret that she only places seven out of 120. But in saying that, she does look exquisite even after dealing with Winston Peters, leading the world's response to March 15, Whakaari, and now Covid-19. I couldn't have come out of that in one piece, let alone looking nearly as great as she does.
I mean she's literally been in Vogue, and on the cover of so many magazines it's exposed the fragile, petty men that have gone to extensive efforts to turn those magazines around in stores. Imagine being so beautiful it actually pisses men off? The energy that has. She'll no doubt glide into a second term while the Leader of the Opposition continues to make a mockery of his party. So as our first Prime Minister to walk in a Pride Parade, I for one look forward to many more magazine covers, and compassionate leadership from our fabulous PM.
6. Paula Bennett
Name another Member of Parliament who could walk through those doors and pull off a leopard print suit the way that Paula Bennett does. The former Deputy PM reinvented herself, and became a confident icon in extravagant outfits while managing to make the National Party somewhat likeable.
I mean look at her. You know she feels way more confident in who she is, and it has turned her into a sometimes formidable member of the opposition. Based on that alone she should have the top job. Placing her above PM Ardern is controversial I know, but let's just assume she told Ardern to zip it sweetie and keep her seventh place? Name a more iconic exchange in the House.
5. Alfred Ngaro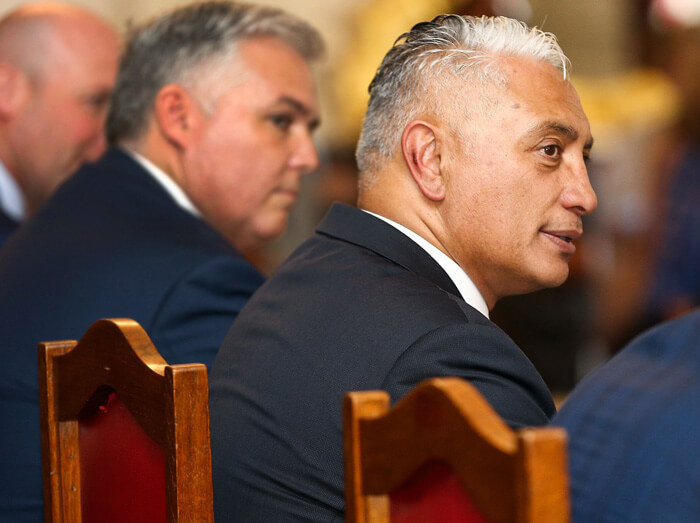 Look I strongly dislike a conservative Christian as much as the next gay, but it's difficult when they're an absolute snack. When he added that beard? Ugh it was over for us all. Especially when he added those glasses??? Holy shit. Not fair. At all.
The fact that he voted against marriage equality makes it all the more fun putting him so high on this list, only because I hope he'll hate it. But I cannot deny that the moment he decided to add the beard and wear those glasses he leapt to this spot on this list. He's also built really well, and looks so good in a three piece suit. I've said enough.
4. Golriz Ghahraman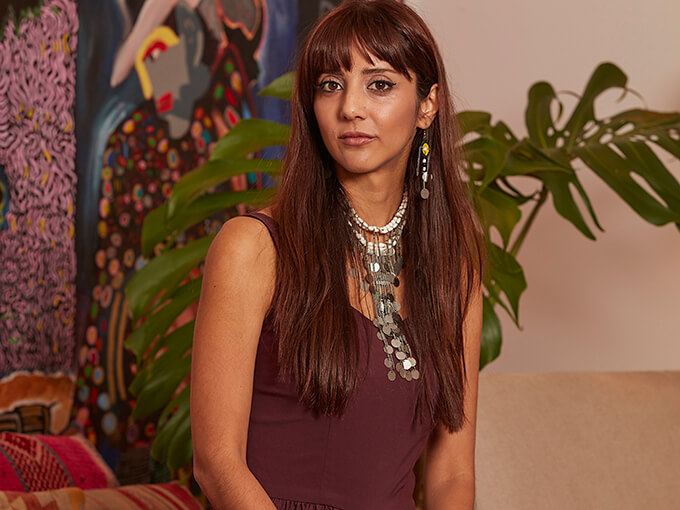 I mean honestly. She's the most beautiful person in that House by a longshot. Her smile is stunning, her presence is so uplifting, and she's one of the most kind and caring people I've ever met. When she scared the shit out of her boyfriend Guy Williams by adding a 'dump him' keychain to her keys, it launched her to icon status. But Guy knows he's punching.
She's not only fucking gorgeous, but she's an Oxford-educated human rights lawyer with a refugee background, becoming New Zealand's first MP with such a background, and at such an impressive age with an equally impressive portfolio of work behind her. She's hilarious, gentle, and one of this country's most brilliant minds on human rights law. Her values are unshakeable, and her resilience as strong as ever, she's the sister we all deserve.
3. Andrew 'Daddy Thicc Snacc' Little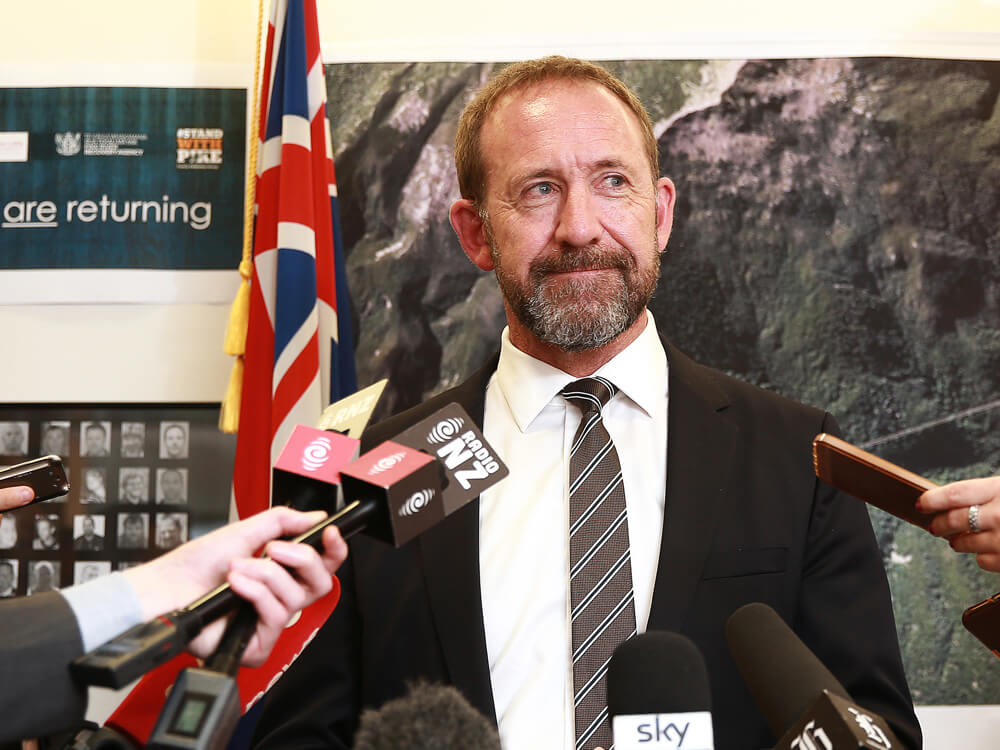 Remember when he changed his twitter name and it sent the gays into a frenzy? Ah, simpler times. Vaughan Smith described Minister Little as "Daddy might be 'Little' in name but he's big in nature" and well… is it getting hot in here? Definitely his finest moment behind falling on his sword and letting Ardern lead Labour to victory six weeks out from the election.
When he kept his beard, it was over for us all. He rightfully earned the title of Daddy Little and will forever be a gay icon because of it.
Now look, some might rightfully say that Daddy Little should have earned the number one spot and I simply disagree. It was again, the beard. The fact that he's embraced his Daddy status is even the more appealing, along with the fact he's been an excellent Minister of Justice. But alas, it looks like Daddy Little just wasn't meant to be number one.
2. James Shaw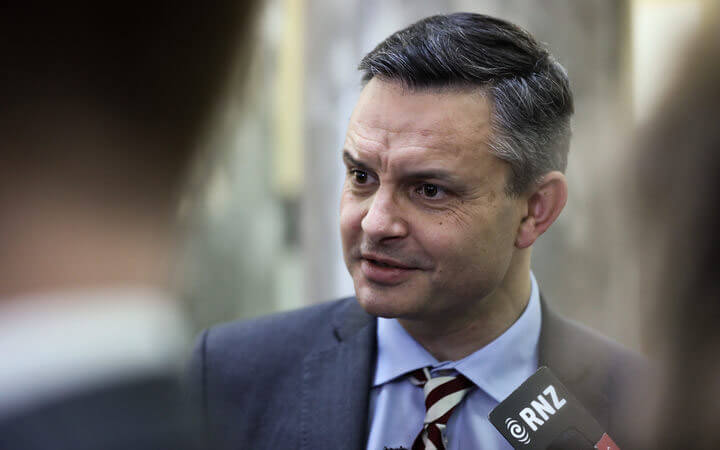 Am I biased because I campaigned with James in the 2017 election? Yes. Do I have a favourite jacket that he wears? Also yes. When that photo surfaced of a young James with a beard? JESUS. The photo of young James standing in the desert? UGH. Are there multiple jokes I could make regarding a desert? Yes, yes there are, but that would make this uncomfortable the next time I see James and he will inevitably feel betrayed for not putting him first. Oops.
But I mean come on. Beard or no beard, James is hot – just like the planet he's trying to save. Does he continue to have the nickname Daddy Shaw within the Rainbow Greens? Absolutely. Did I start that? No comment. What I can say is that those young photos combined with his leadership of the Greens' during their tumultuous period makes him more than impressive. He's a dedicated, passionate individual, and a fantastic Minister.
1. Paul Goldsmith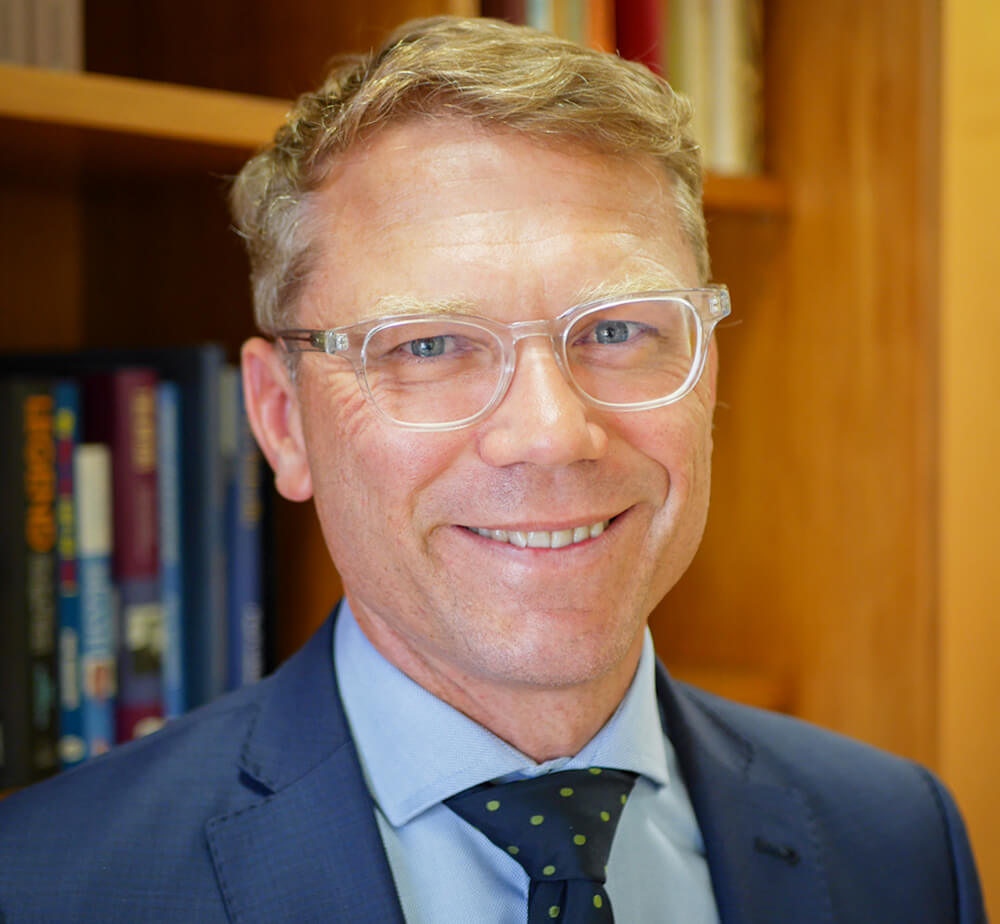 This is what got us here, dear reader. Paul Goldsmith is the hottest MP in our Parliament. I'm glad my (expert) opinion has been validated recently from the attention he garnered giving the speech the Leader of the Opposition should have given. He writes books which is objectively hot, his voice is also very hot, and I have it on good authority (I only have sources in Parliament for the things that matter) that he's ripped. Again, is it hot in here? I mean the man goes on daily runs for god's sake he's definitely fit.
I would also argue that he's hotter in person, there's something about him. He's got a charming smile and a quick wit about him that adds to this irresistible combination. So much so that the prospect of him replacing Bridges is so so tempting.
This is the hill I'm prepared to die on, this may even get me cancelled (this is NOT an endorsement of how he voted in the Abortion Legislation Bill). But my commitment to honesty towards this list is unwavering and transcends partisan politics. There could only be one, and that crown goes to Mr Goldsmith.
Max Tweedie is a former Young Greens co-convener.