Alma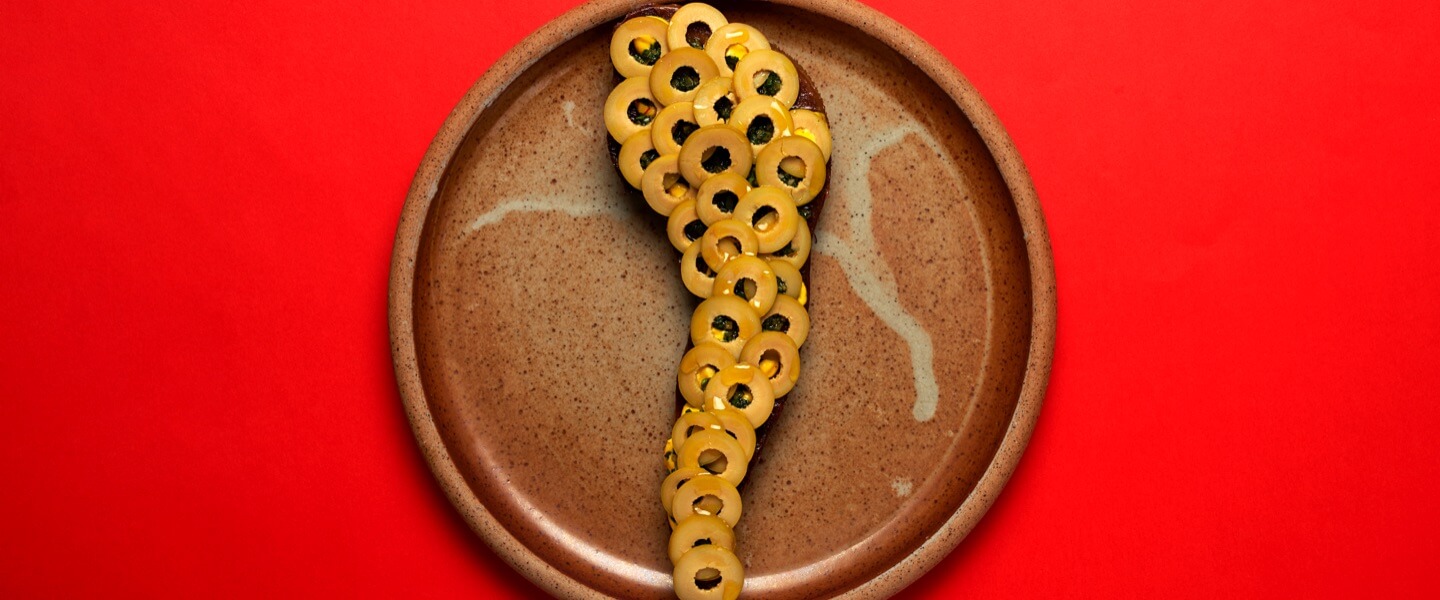 Alma
130 Quay St , Britomart
Opens 11:00am

Mon

11am - 10pm

Tue

11am - 10pm

Wed

11am - 10pm

Thu

11am - 10pm

Fri

11am - 10pm

Sat

11am - 10pm

Sun

11am - 10pm
09 242 1570
alma.nz
Metro Favourites
Beef tongue with olive and preserved lemon, Cos, jamón and egg
Awards
Winner — Best Smart Dining
Winner — The Produce Company Best Chef: Jo Person
Runner-Up — Esk Valley Best Wine List
Finalist — Best New Restaurant
Finalist — Best Dish
Metro Favourites
Beef tongue with olive and preserved lemon, Cos, jamón and egg
Awards
Winner — Best Smart Dining
Winner — The Produce Company Best Chef: Jo Person
Runner-Up — Esk Valley Best Wine List
Finalist — Best New Restaurant
Finalist — Best Dish
Taste the smoke, char and love of Andalusian cuisine at this new Britomart spot.
Hip Group's newest addition, a sleek Spanish eatery that pedestrians could see slowly moving into the middle of Britomart over the past two years, is the only restaurant it retained in its mass sale to Savor. (And soon it will be sold to Jo Pearson, Alma's head chef and long-time executive chef of all the Hip Group locations, and general manager Natasha Parkinson.) Inside, marble, brick and wood work make it dark and cosy, with terracotta tiles behind the bar and intimate window booths that look out on the street. Behind the counter seating, a woodfire burns in the hearth.
The restaurant was conceived after a trip to Andalusia in southern Spain that Pearson and Parkinson took with Hip Group's founder and CEO Jackie Grant. The food at Alma, inspired by that region, is tasty and smouldering, immensely charred and flamed to perfection. It's comforting but somehow exciting, with unfussy dishes bursting with bright and bold flavours which invoke a sense of
the sea-breezy, coastal Spanish region while using local Aotearoa produce.
Andalusian cuisine itself is a blend of cultures, with Arabic and North African influences, so a sebiche (or ceviche) comes with almond and harissa, for example. It's a cuisine less explored in the Auckland restaurant scene, and the bare-bones menu encourages a conversation with your server, who is always happy to clarify what pinchitos, escabeche and ajo blanco might be. Take it from us: it's all good.
Near Alma
Filters
Metro Top 50

Restaurant

Bar

Cafe

Eats under $25
Avondale

2

Balmoral

2

Blockhouse Bay

1

Britomart

5

Burswood

1

Central city

47

Devonport

2

Eastern Beach

1

Eden Terrace

9

Ellerslie

1

Epsom

1

Freemans Bay

1

Glen Eden

2

Grafton

1

Greenlane

1

Grey Lynn

8

Henderson

4

Herne Bay

2

Highland Park

1

Hillcrest

1

Hobsonville

1

Howick

1

Karangahape Rd Precinct

23

Kingsland

3

Manuwera

1

Morningside

3

Mt Albert

5

Mt Eden

22

Mt Roskill

6

New Lynn

2

New Windsor

1

Newmarket

8

North Shore

8

Northcote

2

Northcote Point

1

Onehunga

4

Ōrākei

2

Ōtara

1

Ōtāhuhu

2

Panmure

3

Parnell

6

Penrose

1

Ponsonby

17

Pt Chevalier

1

Remuera

1

Riverhead

1

Rosedale

1

Sandringham

5

Takapuna

4

Te Atatū Peninsula

1

Waiheke

7

Waterfront

4

Westhaven

1

Westmere

2

Wynyard Quarter

1
A la carte

62

Afghani

1

All-day eatery

6

Allpress coffee

21

Altezano Brothers coffee

2

Ark coffee

1

Asian Fusion

2

Atomic coffee

5

Bakery

13

Bar

59

Be Specialty coffee

7

Breakfast

16

Brew Bar

7

Burgers

6

Cabinet food

91

Cakes

5

Camper coffee

2

Casual

69

Charcuterie

1

Cheap Eats

100

Cheese

3

Chef counter dining

1

Chinese

35

Coffee Supreme

16

Cook Island

1

Courtyard

2

Degustation

1

Degustation dining

12

Deli

5

Dine-in menu

64

Dine-menu

2

Dinner

7

Eightthirty coffee

9

Espresso Workshop coffee

2

Filipino

4

Fine dining

13

Fixed-price meals

1

Flight coffee

10

French

8

Game meat

1

Good for dogs

8

Good for kids

36

Good seating outside

18

Guilin

4

Gujarati

1

Handpicked coffee

1

Himalayan

2

Indian

11

Indonesian

4

Italian

15

Jamaican

2

Japanese

23

Jiangsu

2

Korean

17

Kōkako coffee

9

L'affare coffee

3

Lanzhou

2

Lebanese

3

Licensed

4

Malaysian

12

Malaysian-Indian

2

Mediterranean

2

Mexican

3

Middle Eastern

3

Nashville

1

Neighbourhood

8

Neo-bistro

2

Nikkei

2

Odettes blend

2

Open Late

4

Open Mondays

31

Opens Mondays

2

Outdoor dining

27

Ozone Coffee

4

Pacific

1

Pacific Island

1

Pastries only

4

Peoples coffee

4

Peruvian

2

Pies

2

Private dining area

3

Private room

16

Ramen

7

Raw

2

Red Rabbit coffee

2

Rich coffee

1

Rocket coffee

5

Rotating guest filter brews

4

Sandwiches

7

Sashimi

1

Set menu

33

Shaanxi

2

Shanghainese

2

Shared-plate options

83

Sichuan

8

Sicilian

1

Smart

30

Society coffee

2

South Indian

1

Spanish

4

Specialty coffee

10

Sri Lankan

1

Sunday lunch

4

Taiwanese

1

Takes large bookings

26

Takes large groups

49

Thai

5

Turkish

2

Udon

1

Under25

93

Uyghur

1

Vegan

4

Vegan friendly

18

Vegan menu available

2

Vegetarian

7

Vegetarian menu

2

Vietnamese

8

Vineyard

2

Vivace coffee

1

Wi-Fi

15

Wifi

7

Wine bar

14

Yum cha

3


Load More