Sep 23, 2012 Restaurants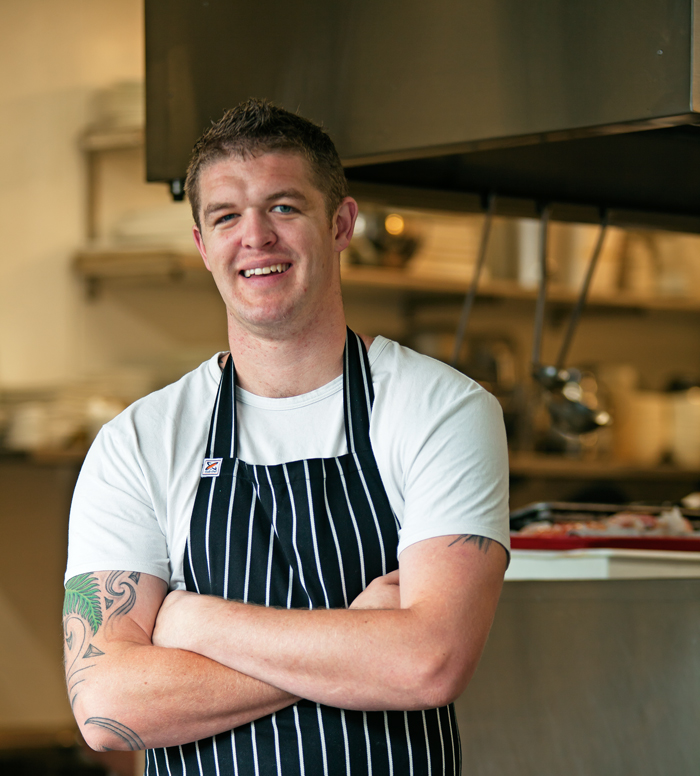 Address: 8 George St, Parnell.
www.tribeca.co.nz
Ph 379-6359.
Hours: Lunch and dinner Monday-Saturday; bar snacks 3pm-6pm Monday-Saturday.
Dinner bill: Appetisers $8-$15; entrées $24-$26; mains $32-$40; desserts $15-$16.
By Jesse Mulligan, January/February 2012
Thank god for Parnell. As Auckland's central suburbs annex and homogenise everything from Pt Chev to Ellerslie, Parnell flaps the flag for old-moneyed, 80s insanity without embarrassment. Cycle through the Domain during a northeaster and feel the hairspray cloud envelope you and stick you to your bike; loiter around the port during November and watch as crew from the container ship marked "White Pants and Beaujolais" urgently rush new-season varieties of each into the bejewelled hands reaching out the windows of the Caro's courtesy shuttle.
So, TriBeCa — oh god, will I have to capitalise it like that every time I type it? — is very Parnell, and thank goodness for that. Without all those local trouts lunching on bottomless chardonnays and frangelicoccinos I doubt it would be able to do a lot of the things it does. Plus, those regulars make you look so cooool. You with your blue jeans and your post-WWII birthdate. Shouldn't you be at Cassette Nine?
I'm telling you all this first because the food experience was exquisite — one of the best I've had in Auckland. But just as I wouldn't send you on a blind date with someone who wore kung fu shoes without first giving you a little, um, context, I don't want to send you to TriBeCa with a glowing recommendation until you first understand that it's not like other great Auckland restaurants. The room is old school: dreary rugs, bad curtains, hideous lighting — it's a hot girl in a jumpsuit. But honestly, the food is faultless.
The young chef, Hayden McMillan, is already one of the best in the city. And I'm not just saying that because he's tattooed and built like a brick shithouse. His food has the visual artistry of Sidart , the creative invention of Merediths, the flavour purity of The Grove . What sort of food? Um, how about modernist Provençal with a Pacific tilt?
So much energy, in the menu and on the plate. Artichokes and broad beans had been on the market for about two weeks when we turned up, and they already featured in a lamb dish along with olives, Clevedon feta and nasturtium, for goodness sake. For that night only, they were offering the same set-up with veal instead of lamb because… because Chef had procured a good piece of meat and wanted us to try it.
That enthusiasm's everywhere — a watermelon consommé to start, just because it was in season and he wanted to play around. Oysters were from Matakana one day, Stewart Island the next — you think anyone would mark him down if he didn't change them? Strawberries, courgette flowers, jersey bennes — you can so feel the love this guy has for seasonal ingredients. It's inspiring and exciting. And — so important for me — everything's seasoned absolutely perfectly, too.
The service is exceptional, with a good combination of deference and risk-taking, both of which are boring without that other essential: knowledge. For dessert, our waiter took a chance and surprised us with a mystery bottle of sticky, which had apparently been in the cellar since the beginning of time. It was dark, almost fortified — the sort of thing you'd get to try only at a tasting or a grown-up friend's house. A really special moment, but then the night was full of them.
So go, please go. The girl in the jumpsuit's been dating old creeps from work — she'd enjoy a roll in the hay with a hipster like you.
Jesse Mulligan blogs at Auckland Food Blog