Nov 7, 2013 Restaurants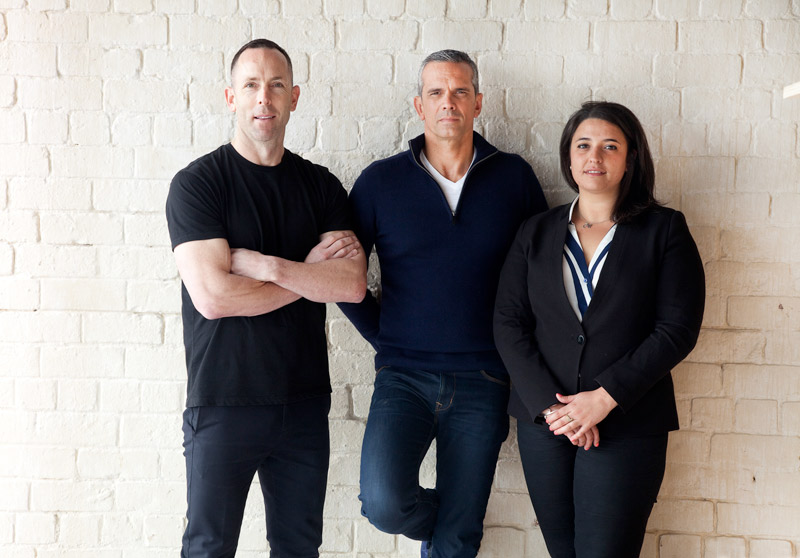 By Catherine McGregor. Photo by Ken Downie.
How's this for a power trio: Brendan Turner, ex- Dizengoff , Bellota and dine, and the guy who gave us Tyler St Garage, Ebisu and Fukuko; Marie Colosimo, formerly of Merediths, Molten, The Grove " href="/top-50-restaurants/top-50-restaurants-2013/the-grove-2/" target="_blank" rel="noopener noreferrer">The Grove and Sidart " href="/top-50-restaurants/top-50-restaurants-2013/sidart-2/" target="_blank" rel="noopener noreferrer">Sidart; and the Michelin-starred Josh Emett, Masterchef judge and excutive chef at Queenstown's Rata Dining. Their just-opened restaurant Ostro is the latest — and largest — addition to Britomart's ever-expanding dining scene.
You'll find Ostro on the 3rd floor of the Seafarers Building between Quay and Tyler Streets, in a space once filled with dormitories for sailors far from home (the International Seafarers Centre remains on level one). The restaurant is just the first stage in an 18-month development that will include (moving from the bottom of the building up) a Coffee Supreme outlet (Supreme Seafarers, open now), a luxury screening room, a test kitchen/function space, a tapas bar and a sure-to-be-spectacular rooftop bar.
Until then, the views from Ostro will do just fine. Floor to ceiling retractable windows stretch the full length of the building: nab a front-facing table for the full Viaduct-to-Okahu Bay effect. The tables on this side of the building form the restaurant proper, with an open kitchen and raw bar at one end. There, Emett will preside over a "classic brasserie menu" with a strong focus on seafood.
And the ever-controversial reservations issue? Turner says they're taking a compromise position, with a portion of the tables bookable and the rest available for drop-in dining. A giant bar area divides the dining room from "City Terrace", a large deck area overlooking Tyler St and Takutai Square with casual seating and a menu of sophisticated bar food.
FROM THE MENU
Kingfish crudo with citrus, ginger, red chilli and coriander ($18)
Roast scampi risotto with Marlborough saffron and parmesan ($21/$29)
Beef brisket burger & chips with caramelised aubergine, Cos lettuce, pickled courgette and brioche bun ($26)
Salt pork belly pie with caramelised apple, green salad and grain mustard ($28)
Savannah Angus grass-fed scotch fillet, 250g ($28)
Chocolate & coffee mousse with a hazelnut beignet and milk sorbet ($15)
Cinnamon doughnuts ($9)
Seafarers Building
52 Tyler St (entrance via Supreme Seafarers)
Britomart
Auckland
09 280 3789