Dec 18, 2019 Restaurants
All I want is to be fed all your best food, please.
Read Metro food director's Simon Farrell-Green argument against degustation here.
The first time I ever splurged on a degustation menu in Auckland was two years ago, at Kazuya . It was an entirely different way of dining from what I was used to; small portions of dishes I would never ordinarily order, new flavours, some amazing, some duds, but never so much on the plate you feel like you're valiantly trudging through to finish. (There's nothing worse than ordering wrong and having to eat an entire main of something you'd really just much rather not.) 'Revolutionary!', I thought. 'Is this how rich people eat all the time?'
Degustation dining is the culinary equivalent of extending your arms and reaching out with childlike grabby hands. And I love it, because I have infinitely more faith in the chefs than I do in myself. I want them to make me food they think makes sense together, food they want to send out the most, food they planned for (less waste!). I want them to take all my awful indecisiveness away and gimme, gimme, gimme.
As I started to dine out more and more, choosing the degustation or set menu became a way to force myself to eat new things. I know my my taste buds and how easy it would be to make the same old choices, to pick familiar flavour profiles and favourite proteins. Instead, I was eating duck pie, and tomato in fermented plum juice, and purple kumara ravioli, and rabbit broth. I was almost never eating chicken. Sometimes, people need to be carefully guided out of their comfort zone to discover what's possible. So I'm extending myself by forking out for four courses, actually.
There is something comforting in the rhythm of a degustation. And yet it's still exciting, too, because you'll often have little idea of what's coming, and then what comes is strange-looking and odd and mysterious enough to incite a desire to immediately delve your spoon into it. In between, you'll be served little surprises: gifts from the kitchen and amuse bouches and sourdough bread and palette cleansers. You get a deeper feeling for the chef's intention this way; it feels more personal. That, in itself, is plenty seductive without needing to be couched in some false theatre of being treated as if I was some very important person. Fancy restaurants are terrifying enough.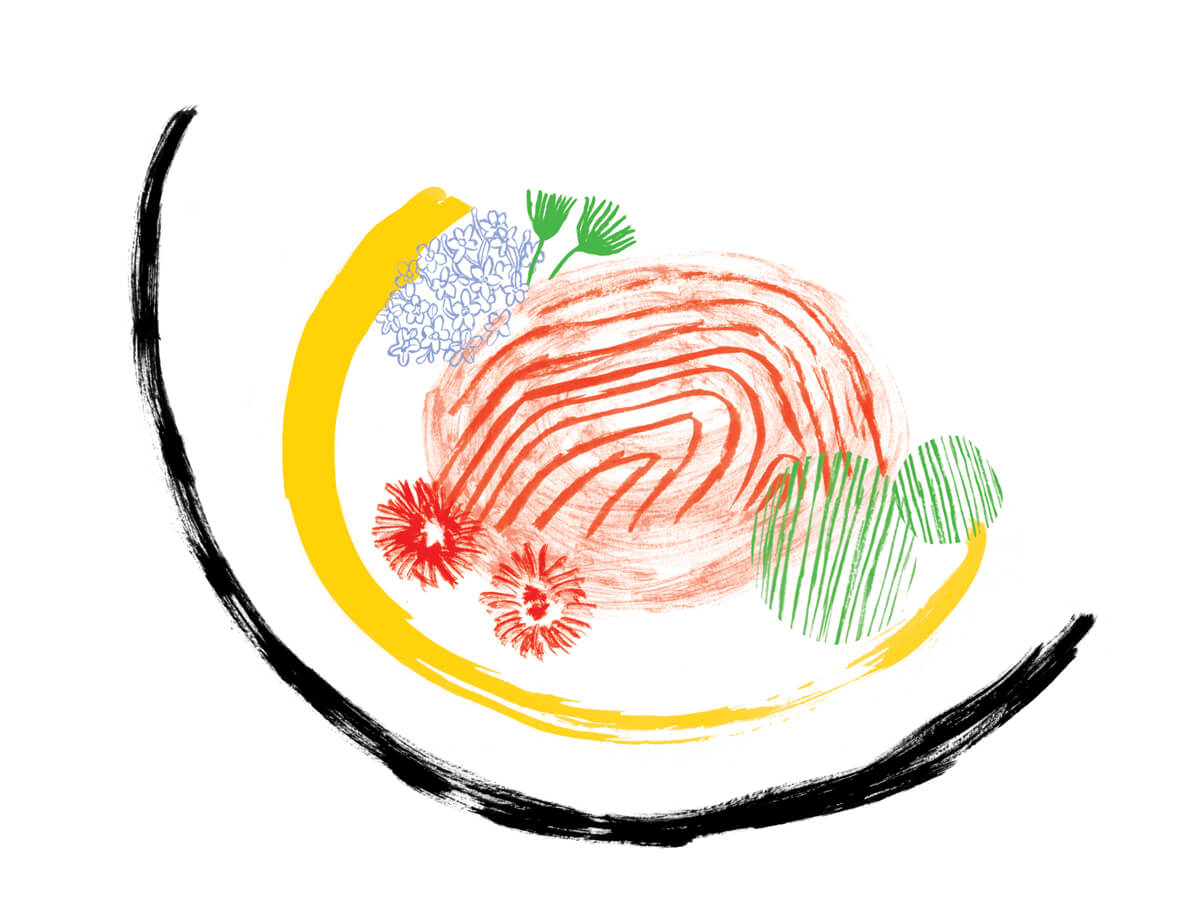 There's also the fact that, for most people, being able to afford a degustation menu, generally speaking, only happens on special occasions. To view it as something potentially boring, as Simon argues, comes from pretty extreme privilege; to get 'used' to this way of dining is something I still have a tough time comprehending. Because it does feel special, to hear what you're eating and why the chef did this or that or being told the best way to eat something, even if they aren't as coddling as they apparently once were. Just the very act of entering the restaurant doors and seeing the very serious chefs working away in the kitchen can be a hold-your-breath moment. An "I started-from-the-bottom-now-I'm-here" kind of moment. Time's passage can make you forget, but it was only last year I went to Sidart for the very first time, walking up those stairs in that awkward arcade and emerging into a swanky room all swathed in black. 'Damn,' I remember thinking. 'I've made it! I'm fancy!'
I still get some low-grade anxiety before going to a restaurant where I know I'll be expected to talk. Same as before I interview someone for a story, I'll pretend in my head: "Haha, yeah, work's been crazy. Ha ha ha, it must get so busy this time of year. Uh, yeah, no, I don't know what I want. What would you recommend?" When I am manoeuvred into conversation, there's a little creature tapping on the side of my head asking my brain to find a way out of this. So it's never occurred to me that fine-dining restaurants have forgotten to talk to me. It's not what they say but how they say it that matters: the tone and texture of the experience, rather than the extent of our conversation together. The pre-planned nature of a degustation and the resulting rote questioning doesn't bother me – in fact, I'm quite into it. Sometimes it's nice to adhere to a sort of conventional framework when dabbling in an arena you're unsure about.

Of course, it's all a case of perspective. There was no banter in the restaurants I grew up in. There is only ordering, and then food is put down without a word, and then we pay without the waiter asking us, "And how were your meals tonight?" In many ways, that's still my preferred way of dining; it's where I'm most comfortable. I still catch myself from raising my hand to call the waiter over, so used to doing that elsewhere, and hissing at my dad not to. ("How else are they supposed to know?" he always asks, quizzically.)
Many of my favourite meals of the year have been while dining on the set menu. Cutler & Co in Melbourne, the 'jeeb' from Gemmayze St , Pasture , Sidart. Yes, they so happen to be some of the top restaurants in their respective countries, you got me there. But part of why I loved them so was because I dined on degustation; because the courses were inventive and interesting and sometimes wacky. Bring on the bite-sized, 20-course degustation dinner, Auckland. I'm here for it.