Jan 20, 2020 Food
There are two very compelling reasons to love Chinese New Year, and one of them's the food. Writer Jean Teng recommends what and where to eat in Auckland.
Chinese New Year was always my favourite holiday, first and foremost because of one very important tradition: ang-paus. I knew it as ang-pau but you may know it as hongbao, or red envelopes – a lucrative tradition often responsible for a child's entire yearly income. You'd start collecting them during big family gatherings and when visiting friends; your parents likely had a drawer of red envelopes filled with $10 notes to diligently dole out to random children who dropped by (visiting your family friends' houses suddenly becomes a top priority during Chinese New Year, which lasts about 15 days).

There is, of course, another reason I love this holiday so much: the food. Chinese New Year's eve dinner (aka 'reunion dinner', where the whole family gets together) is a big blow-out for many, with lobster noodles and abalone and whole fish. It's regional – what I ate in Malaysia is different to what you'd likely get in mainland China, where they favour hotpots and cured meats – but whatever dishes our respective countries do chow down on, they're usually tied to luck and fortune for the impending year. We don't mess around with fortunes.
For immigrants, going home during Chinese New Year is outrageously expensive, but as Auckland's Chinese community has grown bigger and bigger, it's become easy to immerse yourself in the holiday's spirit here. There is the huge annual Lantern Festival in the Auckland Domain, celebrations at SkyCity, a Lunar Festival at The Trusts Arena, a market day at ASB Showgrounds and more.
The most important meal is, as mentioned, the Chinese New Year's eve dinner, to be held on 24 January this year. I like going to the bigger restaurants on this night because of, you know, the vibe: families abound, little kids annoyingly bumping into you as they race around the restaurant, feeding red packets into the maw of the fake dragon powered by dancers (for luck, of course). Everyone's dressed in their best and the chatter of Mandarin and Cantonese and Hokkien and other dialects bounce off each other in a hectic display of community.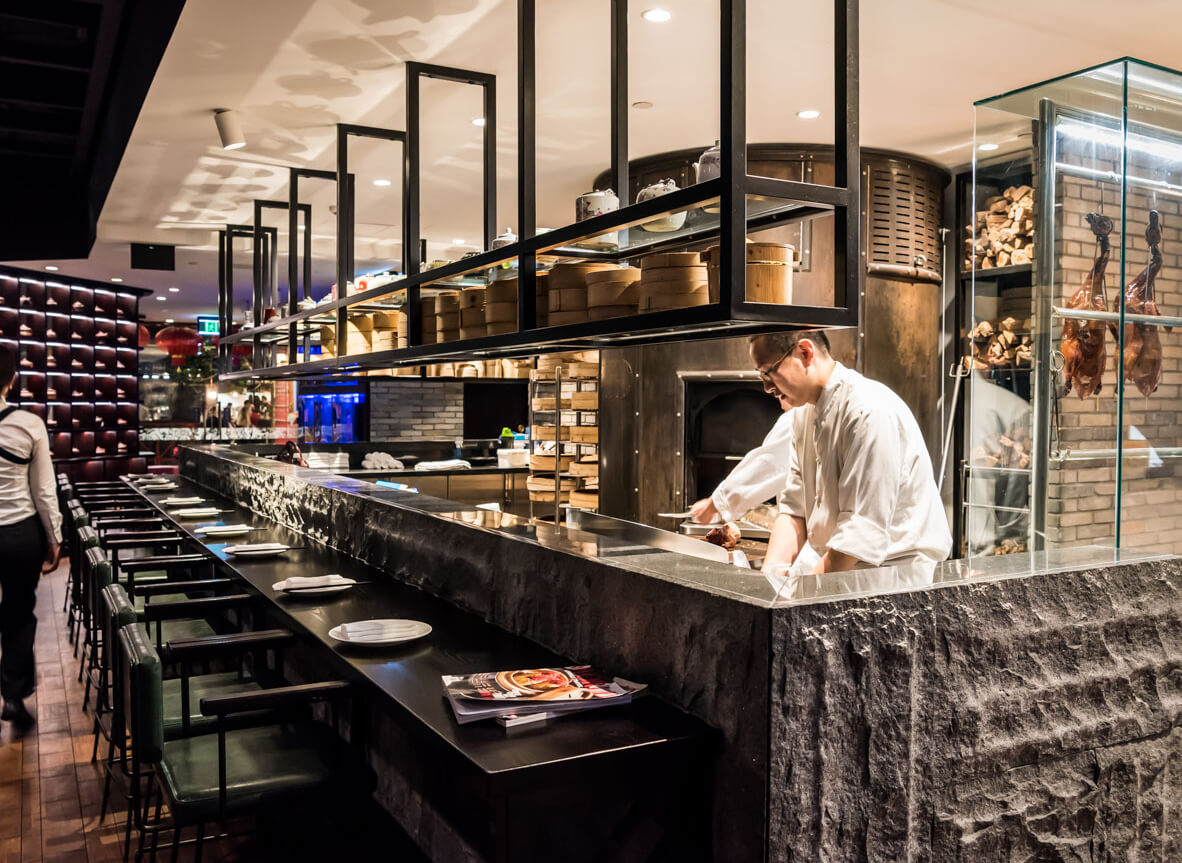 So, where and what should you eat?
This year, Chinese New Year falls fairly early. It's my year – Year of the Rat – and I've convinced the family to go to Huami. They're only doing set menus for Chinese New Year's eve and the first day of Chinese New Year, including two special set menus for groups of 8-10 people. They range from $1198-$1398 and include dishes like live fish – from the tank, which raises some ethical issues, but, God, does it taste good – and crayfish.
Last year, we were at Sun World Chinese Restaurant. They usually have a special menu, too – not set, but a limited amount of dishes. A word of warning: the menu is written only in Chinese.
Other Auckland Cantonese favourites (that are a little grand) include Grand Harbour Restaurant, Grand Park Restaurant, Empress Garden Restaurant, Imperial Palace, Elegance Chinese Restaurant and Lucky Fortune Restaurant. All will most likely have the longevity lobster noodles on offer, which is obscenely expensive and very much a once-a-year type of thing, so you should order it. But don't cut the strands! Or your 2020 will be very bad. I told you – we don't mess around with fortunes. Oh, and be careful with abalone, because Chinese restaurants tend to use the canned variety.
One of the New Year dishes most rich in symbolism is the yee sang (or yusheng) which is a sweet and tangy plum-sauce raw-fish salad, commonly eaten in Malaysia, Indonesia and Singapore, and usually on the seventh day of the New Year (Huami's set menus both start with this). To toss the salad, everyone at the table should stand up and, chopsticks in hand, try to pile the ingredients up as high as they can, while saying 'lo hei', lo hei'. The higher the salad, the better your fortune. So toss high. Making it is super simple; you can find out how to here or here.
Another big thing during this holiday is the snacks. Oh, the snacks! They'll always be stored in a see-through plastic jar with a red top – no exceptions. My favourites are the almond cookies, pineapple tarts, honeycomb cookies (kuih ros), love letters (kuih kapit), arrowhead chips and the classic butter cookie. Most families will have them on display in their home and readily available for guests. Lots of them are fairly easy to bake, but you can also buy a selection of them at any Asian supermarket in Auckland in the lead-up and during Chinese New Year if you want to give them a go. For a first introduction, I'd definitely recommend the almond cookies, subtly sweet in its nuttiness, and the love letters, a crisp wafer-like biscuit. My mum has already made some almond cookies this year, and they are excellent. Gong xi fa cai!