Sep 13, 2019 Food
Alex Blackwood has finally discovered a pie that reunites her love of Indian food with her love of pies; Bake & Beans chicken Manchurian pie.
I love a butter chicken pie. If you've been paying attention, you know that I love all pies. But it's a sad truth that most butter chicken pies lack the right sauce to pass for a good version of butter chicken.
Even though the butter chicken tastes fine enough in the pie, if you got that same butter chicken at a restaurant, you'd be like, "hmmm this is a bit sweet and not nearly spicy enough."
Bake & Beans pies offer a solution to that conundrum. Or rather, they offer several solutions; there's butter chicken, butter paneer, chicken malai tikka, palak paneer pie, tandoori chicken pie and chicken Manchurian.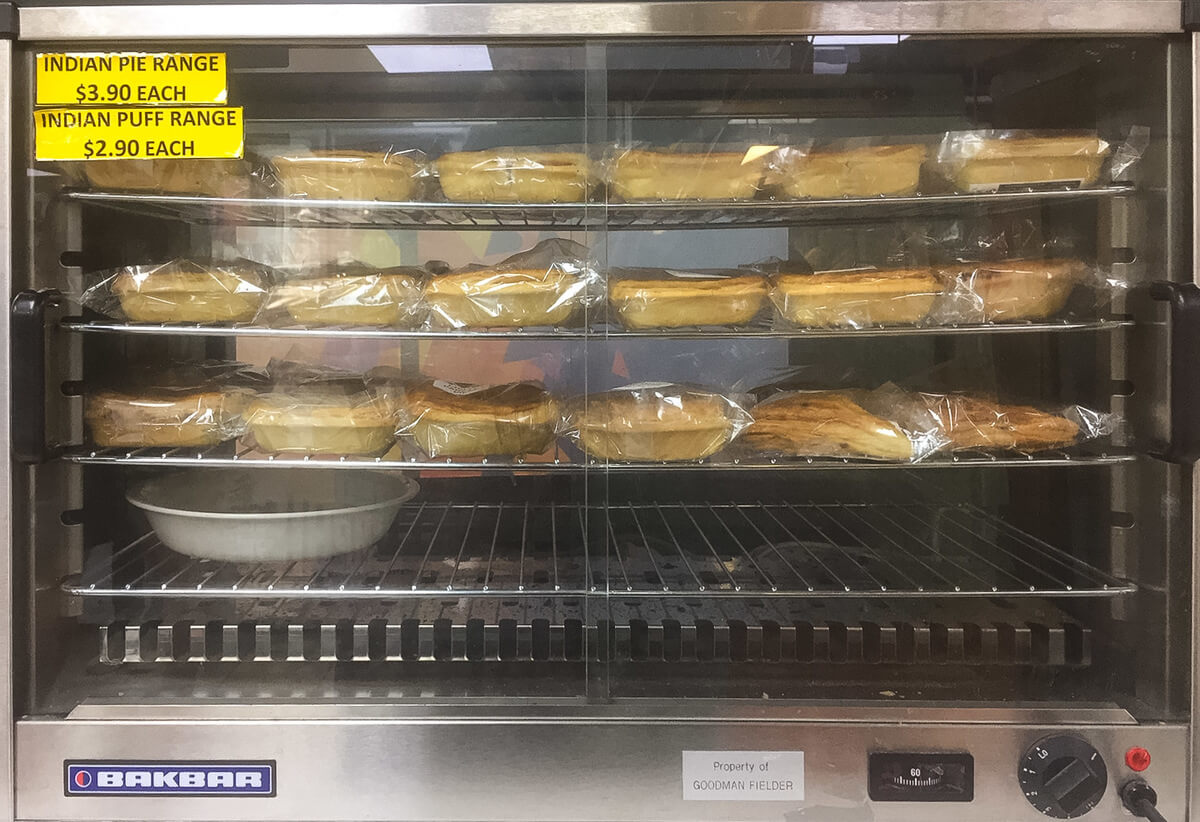 READ MORE: A new French bakery in Browns Bay, La Joconde
Each of Bake & Beans' Indian pie range is generously spiced, not as sweet as your typical butter chicken pie* and full of flavour.
The chicken Manchurian, in particular, has stolen my heart. It's tomato-based sauce is packed with onion, garlic, ginger, chilli and all manner of spices. The filling is a dish I would be pleased to find in a restaurant, yet it's served in my favourite form: pie form.
Vegetarians rejoice for the butter paneer is delightful and butter chicken pie lovers rejoice because now you can more fully explore your love of curry encased in pastry and (shout out to my friend and fellow pie-lover Bilal), they're even Halal.
In creating these pies, Bake & Beans have done us all the favour of reuniting our love of curry with our love of pies. I humbly applaud them.
*I am aware that butter chicken isn't technically traditional Indian cuisine.
Bake & Beans locations:
1484 Dominion Rd, Mt. Roskill, Auckland 1041
Ph: 09 6207869
58B Hobson St, Auckland CBD 1010
Ph: 09 3732483
Unit 3, Carr Rd, Mt. Roskill, Auckland 1041
Ph: 09 6293650
59B, East Tamaki Rd, Auckland 2025
Ph: 09 2782119