Sep 6, 2019 Food
Metro Recommends is a regular recommendation of food we love, whether it's an unsung hero we want to share with the world, or a crowd favourite we can't help but sing the praises of.
Last week: The pork ramen from &SUSHI
I can't find any trace of this place on social media or the internet for the life of me; in 2019, it might as well not exist. That's deliberate, though, as owner and pastry chef Denis refuses to plug into the World Wide Web in fear he'll "become too big." I sincerely apologise for this, Denis, but I enjoy your pastries very much and think others might, too. (Denis once told me he has weirdly loyal Russian following, apparently due to someone posting about his place in a local Russian Facebook group.)
Everyone in Browns Bay knows of long-running French café/bakery La Tropezienne, who still may-or-may-not serve latte bowls (they did the last time I went). La Joconde is smaller, off the main road, and their cabinets are filled with tarts and slices and eclairs and choux pastries (ranging from $2.50 up), plus small little cream puffs going at $1 each. I sneak those tiny cream puffs into cafes and pop them into my mouth when no-one's looking, revelling in my bite-sized sneak.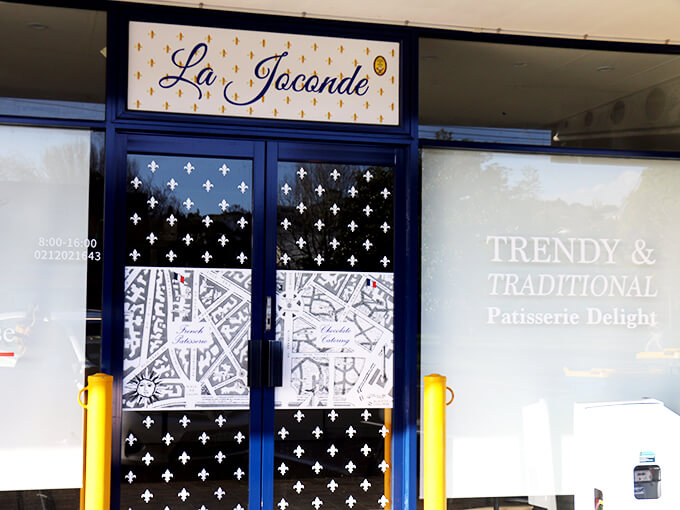 One of my favourite things here is the mille-feuille, your teeth crunching down on thick cream and flaky puff pastry. It's the perfect after-dinner dessert, washed down with a swig of caffeine to offset the sweetness and a song from Amelie's soundtrack playing in the background.
Elsewhere, fruity and glazed or nutty tarts (there are no names in the cabinets, I just point) is encased in delicious shortcrust. Traditional eclairs have piped-in chocolate or coffee cream (coffee is the business). Sometimes you'll see whole pre-ordered catering-sized tarts in the cabinet.
There was a period of time when my mum and I would come by this place so often, Denis said to us, "Ah, you don't need that much" in a gentle manner and cut down on our potential order. I found myself rather charmed by his mild but matter-of-fact chiding, and am now a regular.
They also sell their goods at the Takapuna Markets on Sunday.
La Joconde
10B Inverness Rd, Browns Bay