Mar 21, 2016 etc

The cafes, restaurants and cheap eats open and surcharge-free this Good Friday-Easter Monday.
Above: Broccoli, cumin feta and quinoa fritters at Kokako. Photo: Ken Downie.
Cafes
Open all weekend (no surcharge):
Best Ugly Bagels
City Works Depot , 90 Wellesley st, central city
A vocal production line of lively staff bring theatre to hand-rolled Montreal-style bagels at Al Brown's first dedicated store. Attention to detail is there in every item on the menu, including the Havana coffee, which is unbeatable in the hands of Best Ugly's excellent baristas. Seating at this converted workshop is mostly semi-outdoor, meaning the roaring open fire is welcome in winter.
Must-try: The Yodi: pastrami, habanero mustard, Swiss cheese & pickle.
29 West End Rd, Westmere
What Catroux misses out on, not having either a view or sunshine, it brilliantly makes up for with the food and the warm, welcoming atmosphere. Adele Jenner serves big bowls of vigorously fresh salad, delectable cakes with an obvious commitment to gluten-free options like almond and orange, and eggs done every which way. The place is light, white and very child friendly.
Must-try: Scrambled eggs with ham & gruyère.
Charlie & George
38-60 Stonefields Ave, Mt Wellington
Tempting organic treats abound in the cabinet at this suburban cafe, perfect for rewarding a workout on the netball courts down the road, alongside hearty full breakfasts. The banoffee smoothie is one for the kids but the delicious Caffeinator —cold brew coffee, LSA and honey, topped up with caramel and avocado — is for you and you alone.
Must-try: Buttermilk pancakes with tamari honeycomb butter, banana & maple syrup.
Dear Jervois
234 Jervois Rd, Herne Bay
David Lee, owner of Milford's Little King, opened Dear Jervois earlier this year, marking the biggest shake-up of Herne Bay's cafe scene in years. We're so impressed by the menu, with its vegan and gluten-free saintliness and plenty of opportunities to sinfully indulge, and the stylishly grungy room is pretty great, too.
Must-try: Banana and nut gluten-free waffles with manuka honey gelato.
3/78 Coates Ave, Orakei
Owned and operated by Dan Shaw and Jacqui Crichton, previously of Dizengoff , it's clear Good Day knows how to look after its regulars. You'll often find them sitting here, Macbooks open, drinking Coffee Supreme filter from Temuka mugs and nibbling smashed avocado on five-grain, or the latest special.
Must-try: Sardines on toast.
Kokako
537 Great North Rd, Grey Lynn
Skip the cabinet food and eat from the seasonal menu for substantial vegetarian food that's flavourful enough for bacon cravings to quickly be erased. The roaster of this ethical coffee company was moved from the flagship cafe last year, so there are now more places to sit and enjoy single-origin brews in a thoughtfully repurposed ex-post office.
Must-try: Mushroom ragout with herb risotto cake & parmesan.
Little Bird Unbakery
1a Summer St, Ponsonby
The originators of the "unbaking" trend in Auckland, Megan May and Jeremy Barnett, are the real (raw, unprocessed, organic) deal. Until they started turning nuts into all manner of substitutes for dairy- and gluten-riddled meals, it was hard to believe food could taste as good as it made you feel afterwards. With a drinks menu that reads like a witch doctor's inventory, and oxymoronic decadent raw cheesecakes, it's easy to feel virtuous here, even if you're a bit hungover.
Also in Kingsland.
Must-try: Seasonal bird bowl: salad of vegetables, seeds & nuts.
Odettes
City Works Depot, 90 Wellesley St, city
It's beautiful, isn't it? The former bus garage at City Works Depot has soaring steel beams and high windows and it always seems flooded with light; there are built-in booths and blond timber and subtle tiles. Breakfast is really good here — the jack mackerel omelette is a particular highlight — and so is lunch.
Must-try: Slow-cooked lamb shoulder.
Petit Bocal
117 Sandringham Rd, Sandringham
Start with a heavenly pastry, stay for sophisticated breakfast dishes that lead into a long lunch that invites you to consider dinner… yes, you could stay here all day and eat very well. Dinner options are French classics such as plat du jour or beef bourguignon. The fries are thick-cut and rosemary salted with house-made aioli. The wine list is eminently imbibable.
Must-try: Mushrooms on sourdough toast.
Cheap eats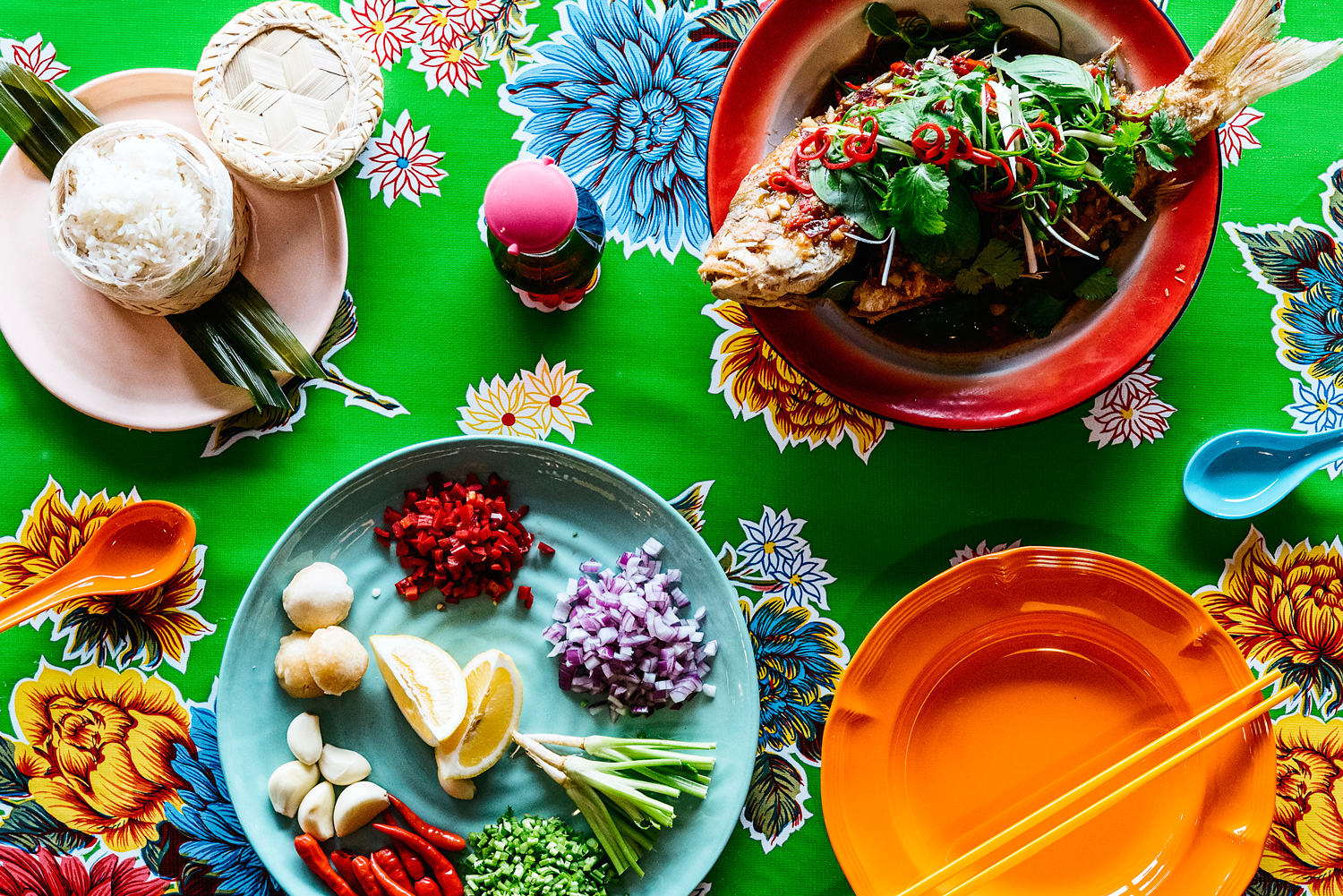 Barilla Dumplings
571 Dominion Rd, Balmoral
Newly renovated and expanded, and busier than ever, Barilla is the beating heart of the Dominion Rd/Balmoral precinct. Why? Maybe it's the big fat juicy pork-and-fennel dumplings, or maybe it's those fried french beans with spicy salt. Don't forget to take some frozen dumplings home with you.
Northern Chinese



Burger Burger
Ponsonby Central, 4 Brown St, Ponsonby
Still the best burgers in town. The beef burger with cheese manages to satisfy the deepest greed without becoming sickly, thanks to tangy homemade pickles and just the right amount of mustard. Pair it with an organic Little Paddock thick-shake, truffle oil potato skins and charred broccoli. Also at 3B York St in Newmarket.
Burgers
Dragonfired Pizza
Little Oneroa Beach, Waiheke
The best takeaways on Waiheke are at Little Oneroa, where the woodfired oven in the caravan offers all manner of Mediterranean flavours, in pizzas, pocket breads and calzone. Relax, scoff, relax, swim, relax, scoff. Swim. Life's good everywhere on Waiheke, of course, but Dragonfired Pizza makes it really special.
Pizza
Greenwoods Fresh Catch
1 Pah Rd, Epsom
(Open 4.30-8.30pm.)
Go for the perfect chips and fresh fish, packed in card to avoid a soggy fate, but also go because we think owner Thomas Ng is one of the loveliest, happiest people on Earth. Almost 80 now, he's been cooking for more than six decades and still hand-picks his fish from the market.
Fish and chips. 
Mama Rich
205 Great South Rd, Greenlane
The menu here is similar to that of sister restaurant Selera (see below) but it has been tweaked to include customer requests such as beef noodle soup, steamed pork dumplings and some vegetarian options. Selera's famous curry laksa is also on offer (chicken, seafood or vegetable). Extensive rice dishes — from fried to Mama village rice, pandan chicken rice, and dirty rice, as well as Hainanese chicken rice — are other popular options.
Malaysian
Petra Shawarma
482 New North Rd, Kingsland
Dalal Omar cooks the dishes of her homeland with such evident pleasure, and the service here is always charmingly friendly. The mandi rice (with meat and mildly spicy seasoning) is a great introduction to the cuisine, and the menu also contains such delights as kusakhkhan — a wonderful chicken, onion and cashew nut flatbread roll — along with excellent sides and staples. Dalal's hummus, especially, is divine.
Jordanian

Pok Pok Thai Street Food 
261 Karangahape Rd, Newton
Pok Pok is loud and crammed most of the time, possibly thanks to its BYO status: on weekends, it's popular with raucous groups. We can't blame them. We find it hard to go past the green papaya salad, the laab, the spicy and tender Southern Thai fried chicken, and most of all the massaman goat curry — a beautiful concoction of delicate spices and slow cooking.
Thai
Restaurants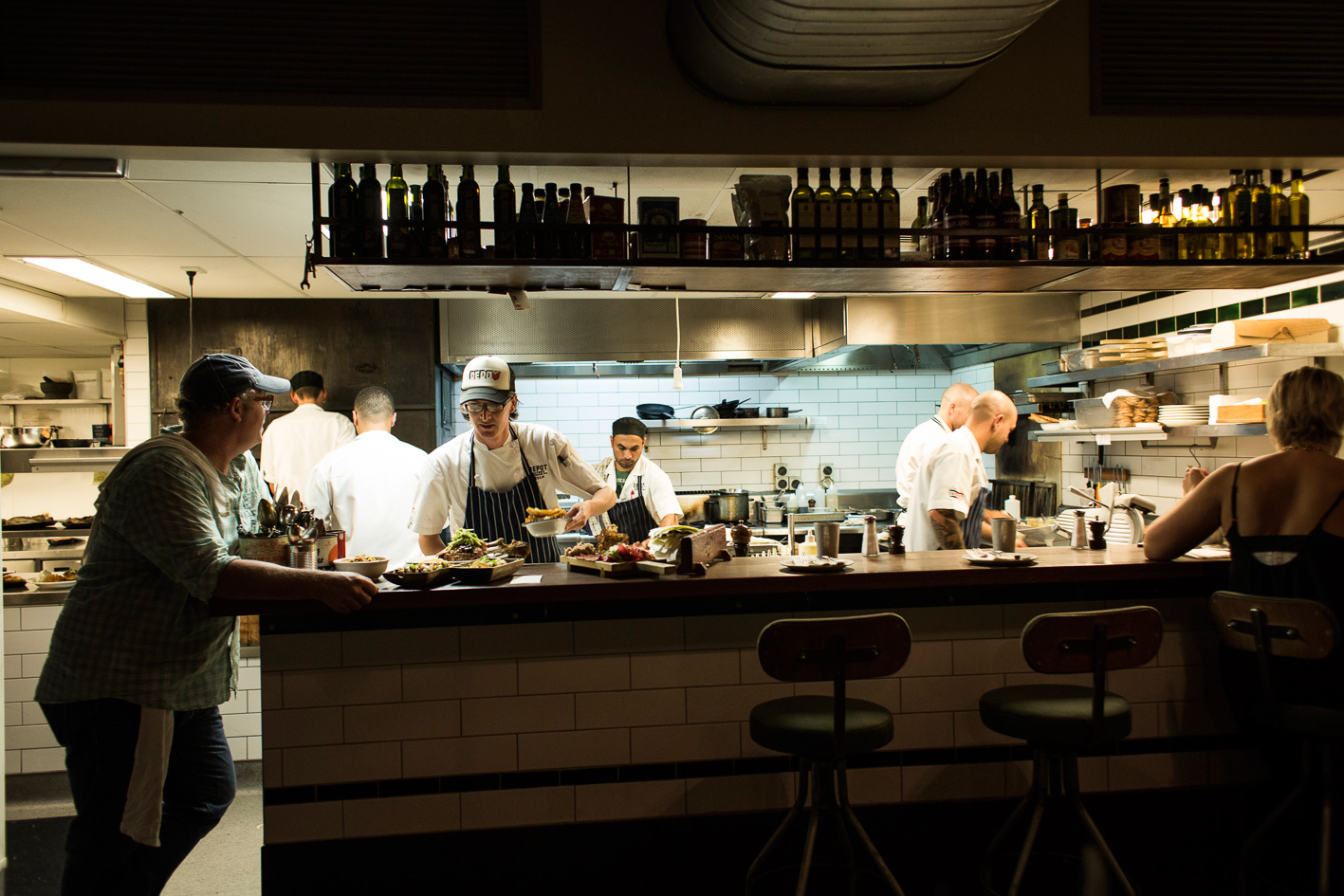 Artwok

152 Hurstmere Rd, Takapuna
(Open Friday, Saturday and Sunday. Closed Monday.)
Newly added to our top 50 restaurants list, family-run Chinese restaurant Artwork celebrates the regionality of Chinese cuisine with beautifully fresh, elegant dishes.
Must try: HuiGoa Roll, twice cooked pork belly, with capsicum, garlic, ginger and spicy bean paste.
The Blue Breeze Inn
146 Ponsonby Rd, Ponsonby
The Blue Breeze Inn is made for fun. Fun with rum cocktails, fun with the brilliant versions of Chinese food chef Che Barrington creates, fun with the eager floor staff in their tropical shirts — it's like all the APEC leaders suddenly got very buff.
Must try: steamed buns with roast pork belly (and crackling!), pickled cucumber, hoisin & coriander.
Depot
86 Federal St, central city
(Open all weekend from later time of 11am.)
Depot gave Auckland its first fresh bar, shucking oysters on the spot, first wine from the tap served in tumblers — and first sliders. It's a rambunctiously busy place where every waiter gets deeply trained, and where the owner, the ebullient Al Brown, works the floor with the best of them. Crowds every day are testament to Depot's quality.
Must try: one dozen assorted could-not-be-fresher raw oysters.
Gusto at The Grand
86 Federal St, central city
Among the many delights you'll find at Gusto at The Grand are zucchini flowers, an "orgy of mushrooms", duck-fat roast potatoes, whole fish cooked in seawater from the Coromandel where it was caught (yes, true), and an unbelievably good vegetarian ravioli.
Must try: Chargrilled octopus, lemon, garlic & parsley.

Moo Chow Chow 
23 Ponsonby Rd, Ponsonby.
(Open Friday, Saturday and Sunday.)
Moochowchow is one of the finest Thai restaurants in Auckland, where the sharp, sweet, fresh and stimulating flavours bounce off each other in dish after dish. The service is impeccable, there's lots of great stuff to drink. Very cool.
Must try: Hot, sour & salty salad of wild mushrooms, roasted chilli, shallots & coriander.
Odettes
City Works Depot, 90 Wellesley St, city
It's beautiful, isn't it? The former bus garage at City Works Depot has soaring steel beams and high windows and it always seems flooded with light; there are built-in booths and blond timber and subtle tiles. Breakfast is really good here — the jack mackerel omelette is a particular highlight — and so is lunch.
Must-try: Slow-cooked lamb shoulder.
The Sugar Club
86 Federal St, central city
(Dinner service only Friday and Monday, usual hours Saturday & Sunday.)
Is there a better spot in all the city to site a restaurant? If you haven't eaten at the top of the Sky Tower, you're missing out. The views, all around, are thrilling, and with the fine culinary and hospitality mind of New Zealand's biggest international chef, Peter Gordon, behind this place, there's so much else to enjoy too.
Must try: Torched NZ langoustine.

Woodpecker Hill

196 Parnell Rd, Parnell.
(Open Friday, Saturday and Sunday. Closed Monday.)
Chef Che Barrington offers brilliant Asian-flavoured slow-barbecue meats, there are 65 different kinds of whiskey, and throughout the place there's the wonderful buzz of people having such a lot of fun.
Must try: Spicy curry of burnt ends, lemongrass, fried shallots, Vietnamese mint & lime.