Mar 6, 2020 Drinks
Henry Oliver not only loves Colere's wines; he loves its Instagram too.
There are, to be reductive and essentialist about it, four types of natural wine people:
Wine fans who see natural wine as one more aspect of a thing they love;

People who weren't previously that interested in wine but now basically only drink natural wine, and are attracted to certain aspects of the culture and, in particular, the more peripheral end of the flavour spectrum (often also craft beer/record collector types);

Those who casually enjoy easy-drinking, fresh, lower-ABV wines but don't fret over it (orange is the new rose!); and

Hippies who, more than most, are neck-deep into the organic, biodynamic, astrological, dare-I-say-it spiritual dimension of wine.
Like any stereotype, these categories are both flawed and porous, but 1s are mostly earnest wine people and have a propensity for self-seriousness and old school connoisseurship; 2s can veer heavily towards "natural wine bros" with varying degrees of Vice-style hedonism, High Fidelity-style fetishisation, and Fuck Jerry-style meme accounts; 3s might be drinking on trend or just for a good time (relatable!); but 4s are the ones I (mostly a 1, with some 2 leanings) have become obsessed with and (in my most private moments) aspire to.
In truth, most of my interaction with natural wine hippies are through hippy winemakers, and one of my favourites of those is the mysterious person behind Colere. (Full disclosure: I have never met them, nor verified that they are, in fact, a hippy, a word I am using entirely positively. My assumption is based solely on the company's aesthetic, which I like very much.)
I first tried Colere's wine a year ago at Pasture . It was a pinot gris/pinot blanc and I liked it so much that the next time I was in a wine store, I bought the sauvignon blanc. Then the chardonnay. Last year, I was excited to be sent in three wines for our Top 50 Wines tasting, and in a blind tasting by five judges, the Colere pinot noir and non vintage Solera white blend both made the top 10.
But as much as I love their wines, my most constant interaction with Colere is on Instagram, where their stories fill me joy at a rate that would be incredibly unhealthy if it were wine. I love the aesthetic, the boldness, the joy, the quotes. Everything. If they made merchandise of the label they use on most of their wines (varied only by colour and the type on the back), I'd buy all of it.
Anyway, here's a taste of the 'gram. To taste the wine, you'll have to buy it.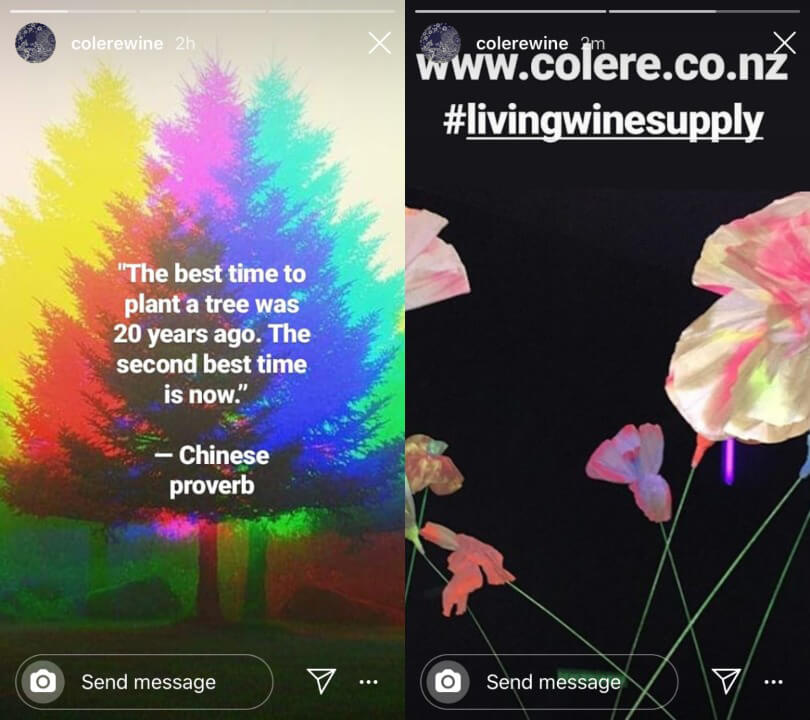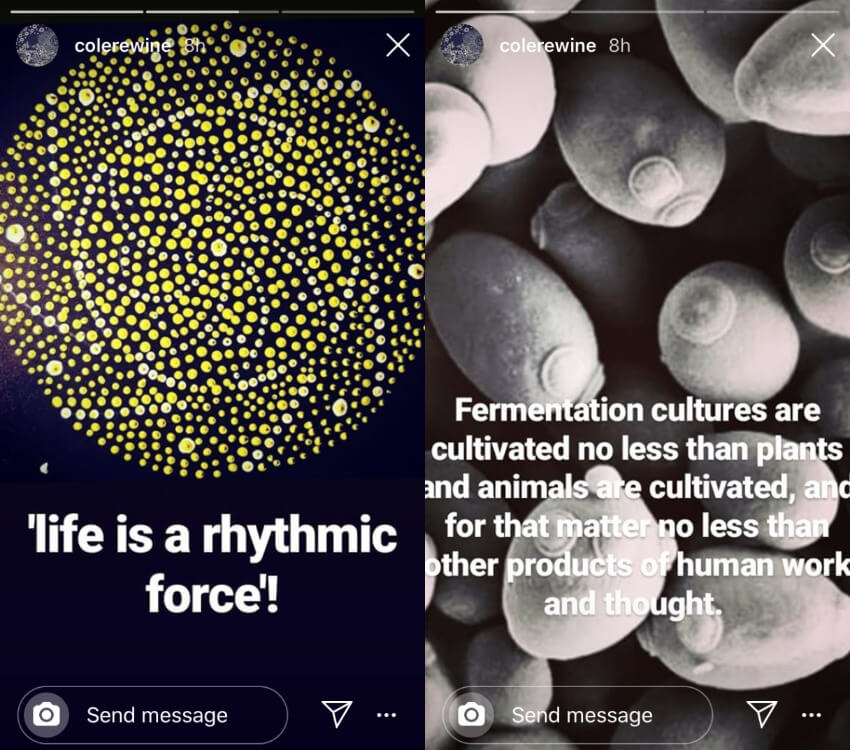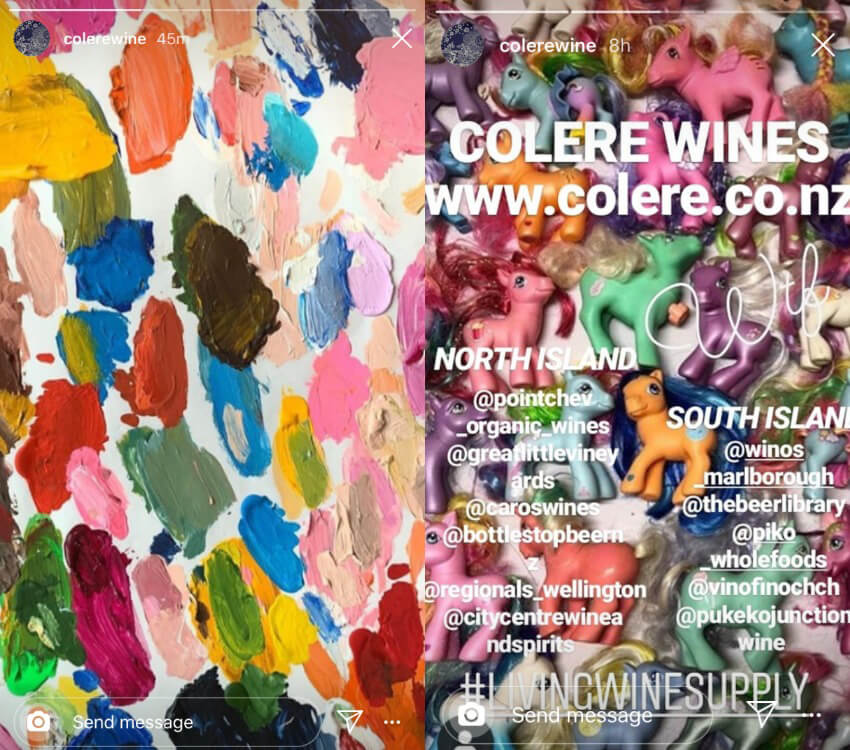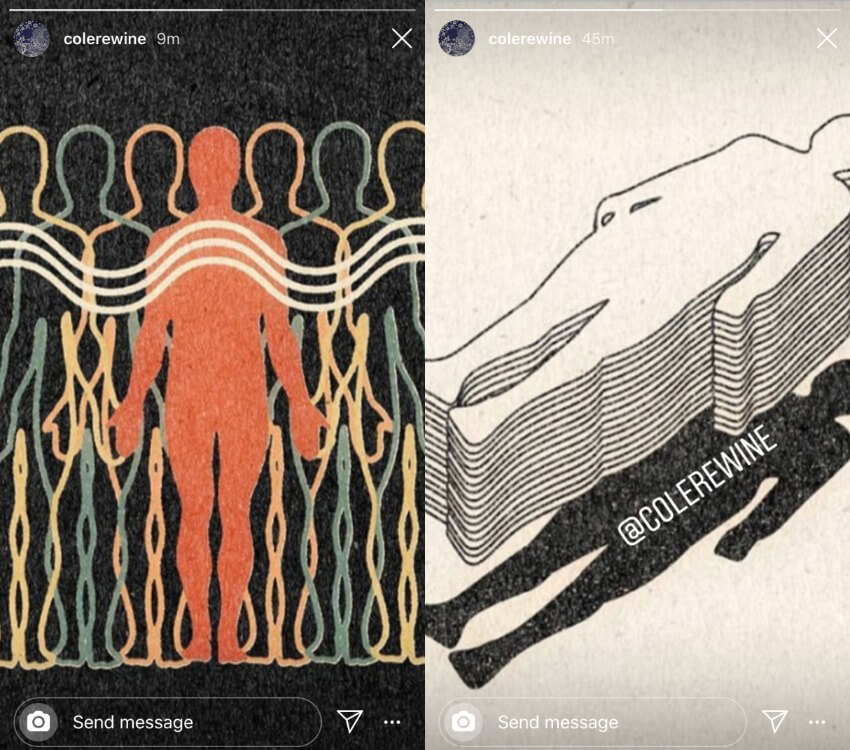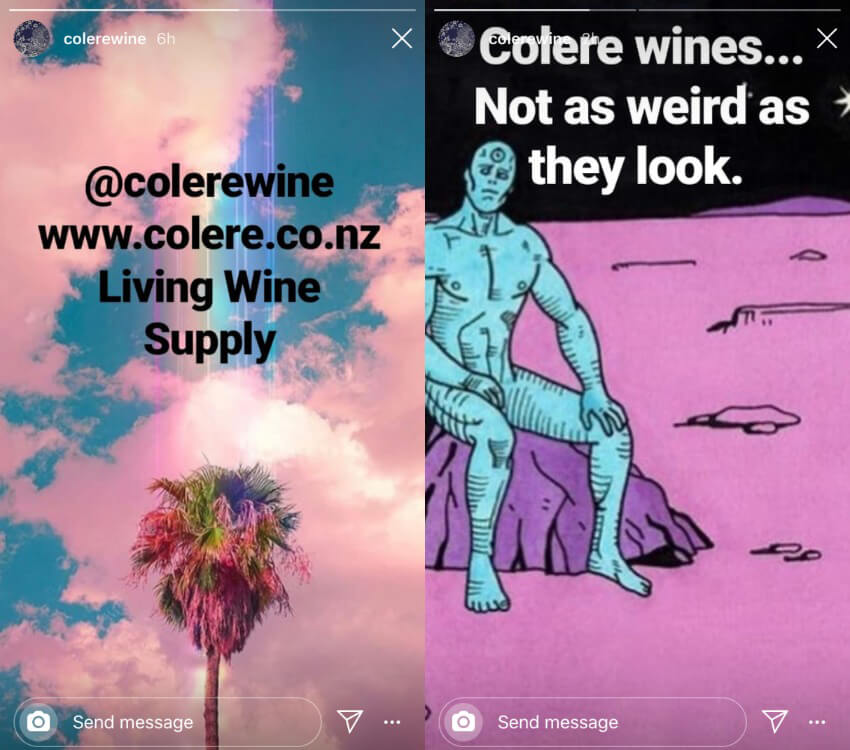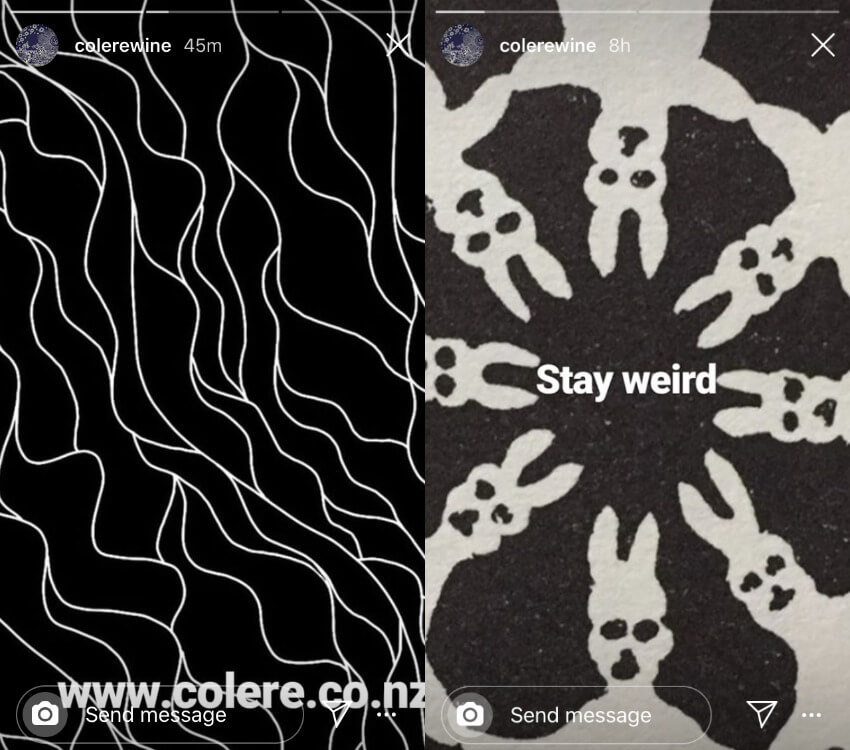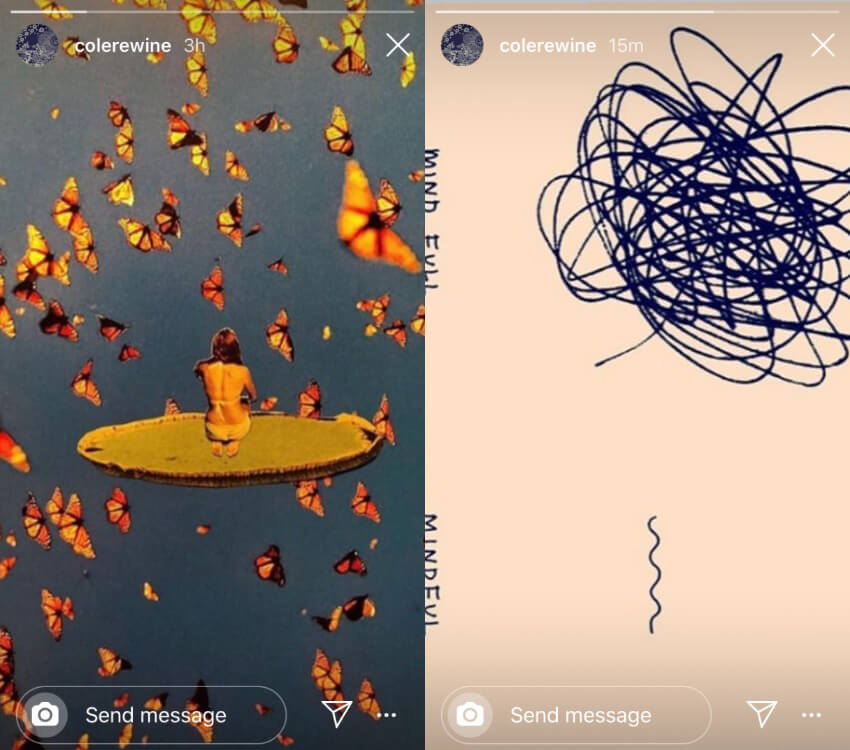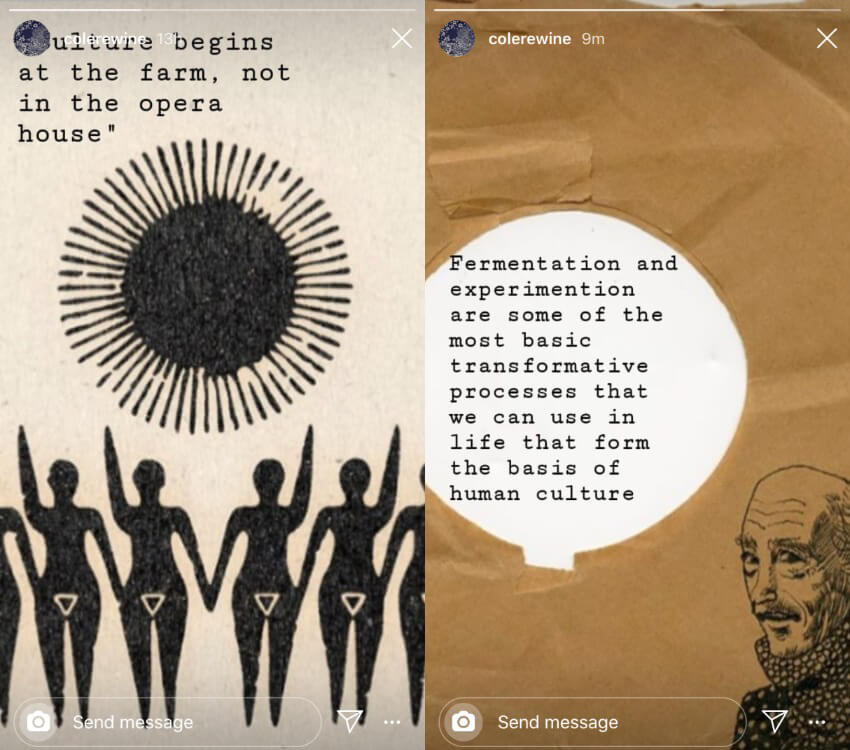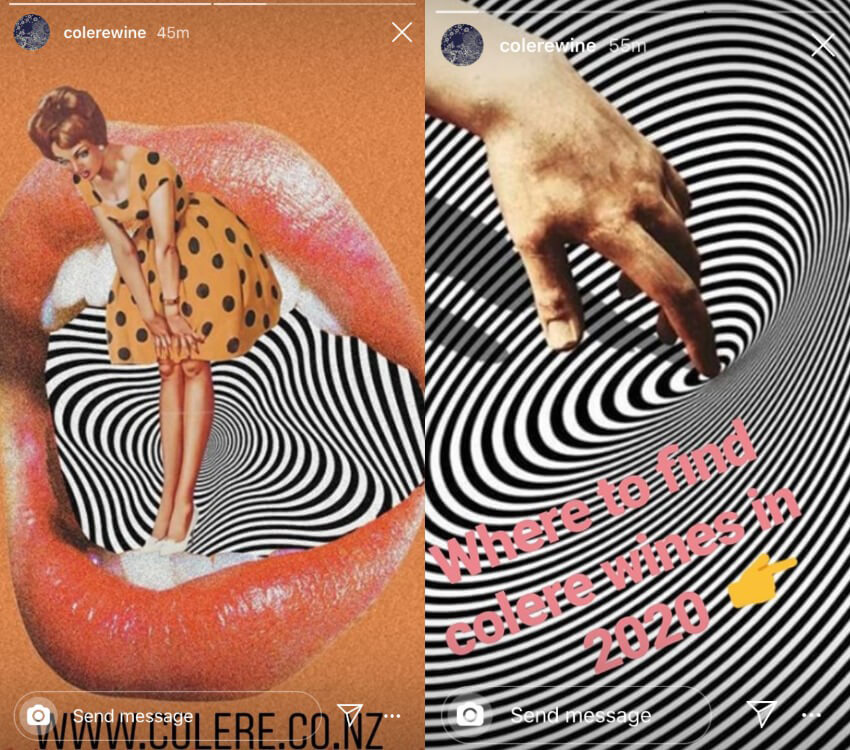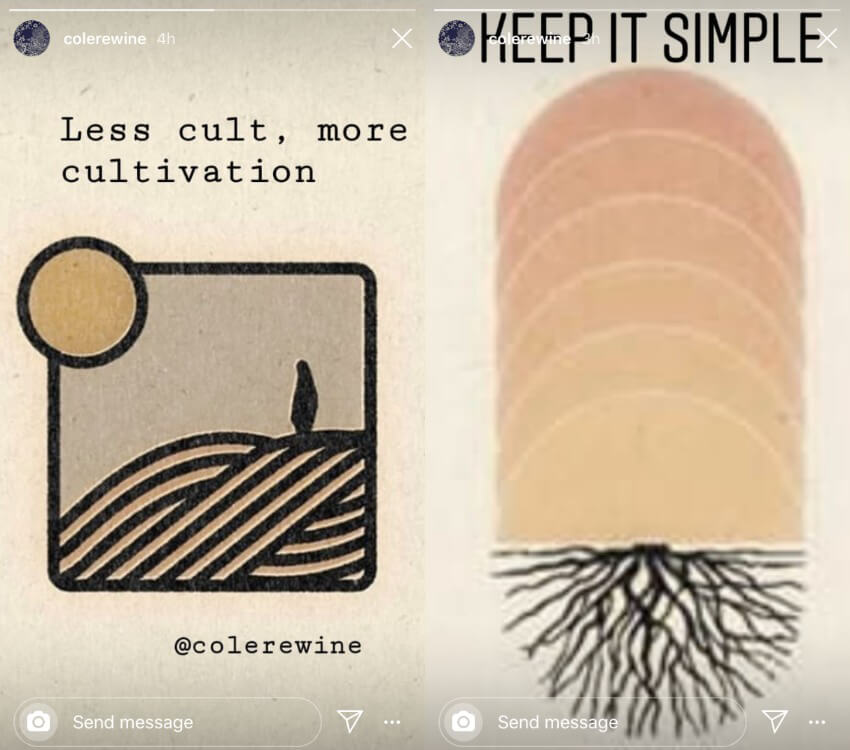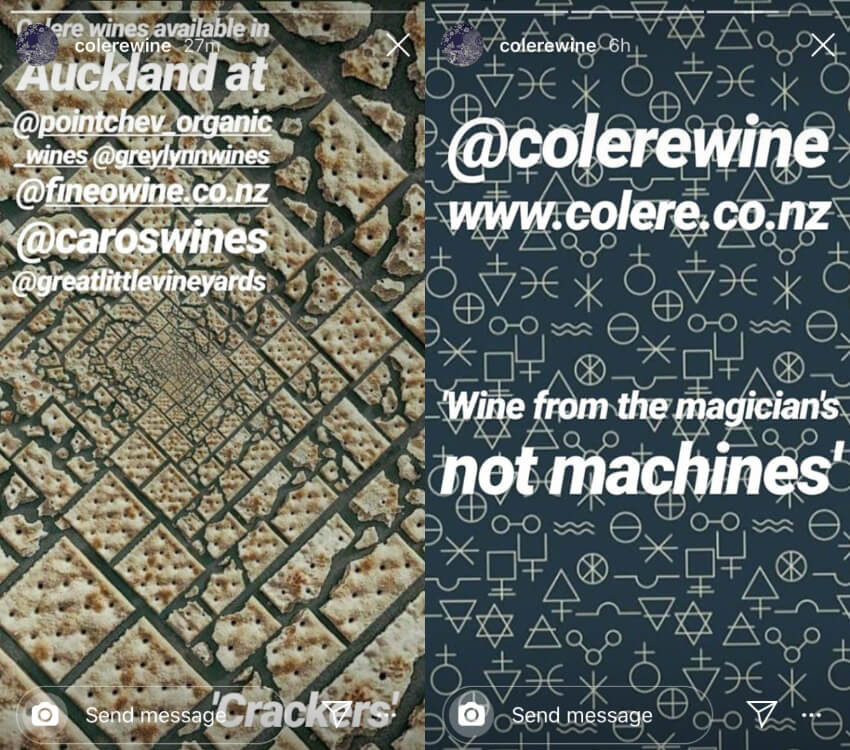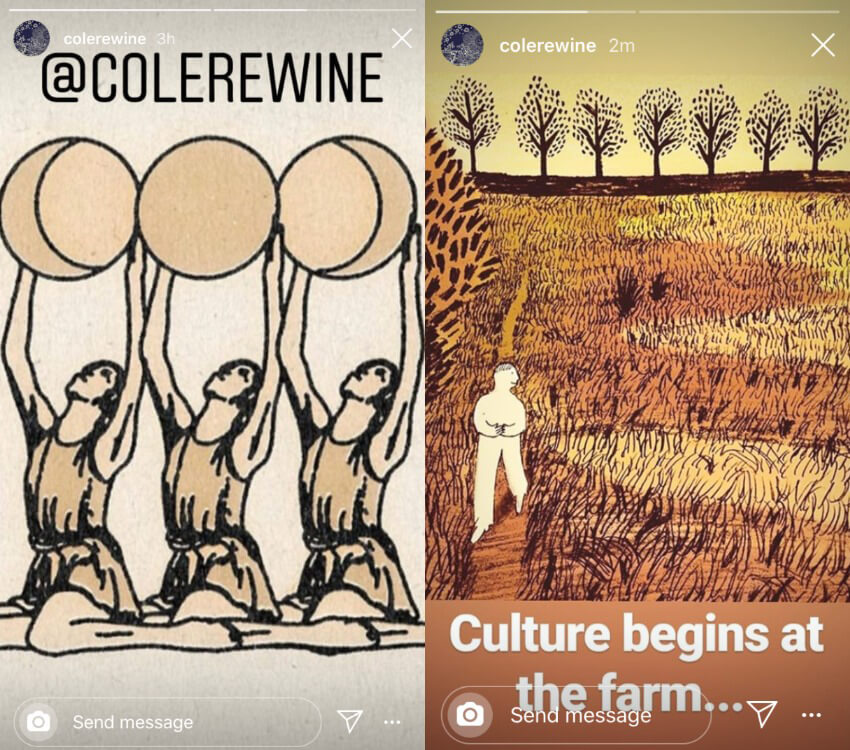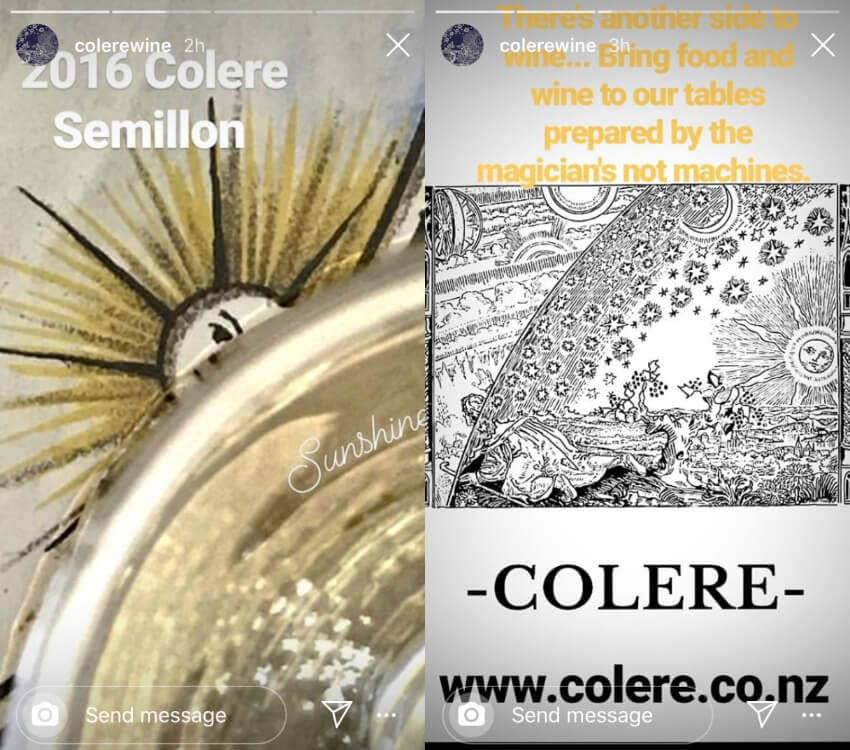 Correction: An earlier version of this article mistook the winemaker (who is not a married couple) for the grape growers (who are). We regret the error.
Follow Metro on Twitter, Facebook, Instagram and sign up to our weekly email?