Dec 3, 2013 Cheap Eats
A round-up of food news and gossip from around the city.
Good news first: chef Beckie Pilley has unveiled her new summer food menu for The Golden Dawn, above, featuring new additions including a mushroom sloppy joe ("harissa spiced mushrooms and coriander mayo in a salty pretzel roll") and an ever-changing ploughman's lunch, alongside old favourites like the pulled pork roll, krokety (Dutch potato balls) and Welsh rarebit. The bad news? The bar's Sunday lunch series, presented in conjunction with food blog Eat Here Now and due to kick off last weekend, has been postponed until early next year "due to some cruddy unforeseen circumstances".
For every action there is an equal and opposite reaction. Or rather, for every loudly trumpeted new hospitality opening – and there has been a whole heap recently – there's usually a few places quietly shutting their doors. On Ponsonby Road, cafés Little 107 and Himavanta Kaffeine have closed, as has chicken store Nandos. On K' Road, Hard Luck Café is no more, and neither are the Dry & Tea cafes: both the Newmarket and City Works Depot cafes have been replaced by Petal Cupcakes outlets.
Just as we were despairing of the lack of imagination in Auckland café menus, along comes Mt Albert's L'Ouef with one of the most creative food offerings we've seen in a long time. "The Cambodian" is a dish of sweet black rice with salted coconut cream and lychees; "The Nest" is a vege breakfast of "two walnut-crumbed soft-boiled eggs in a filo pastry nest, with beetroot ketchup, feta and a rocket salad". Inspired.
Independent beer mecca Brothers has many things going for it, but what it doesn't have is much space or sunshine. Both are in generous supply at Miss Pings, the Brothers boys' new pop-up venture. Housed metres away from their main bar at City Works Depot, in the cafe once known as Shed 5, Miss Ping's features a small selection of craft beers and wine, plus Vietnamese street food courtesy of Ponsonby Rd eatery Orphans Kitchen " href="/uploads/Metro/2013/12/orphans-kitchen" target="_blank" rel="noopener noreferrer">Orphans Kitchen. The expansive outdoor space is ideal for those pre-Christmas 3pm-knockoff drinks, and table tennis tables offer the opportunity for (gentle) exertion. If it's good enough for super-cool Berlin — where they play ping-pong in large groups circling the table — and Susan Sarandon, New York's ping-pong queen, it's good enough for us.
Now that K' Rd's Scullery café has its liquor licence, they've extended their hours to 6.30pm Sunday to Wednesday, and 9pm Thursday, Friday and Saturday. There's a new evening menu and wine, cocktails and brews from Brothers Beer (them again) on tap.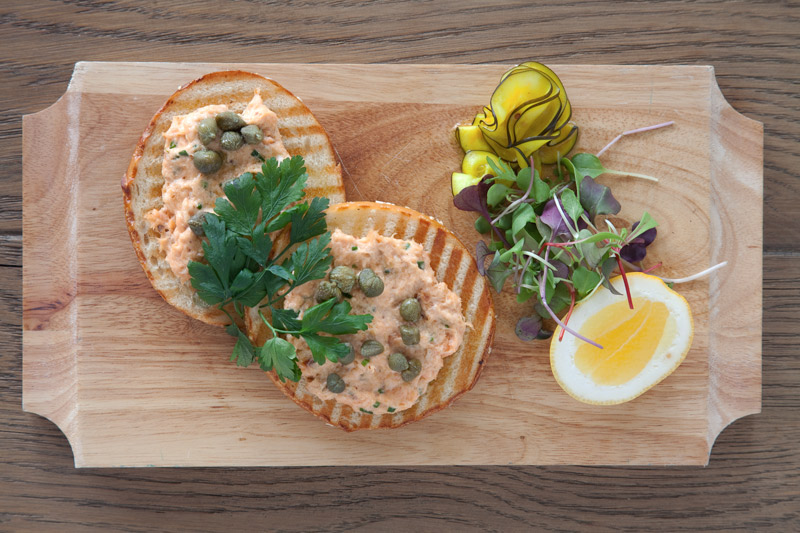 Scullery
The Caffe L'affare-sponsored charity coffee pop-up Locals has been so successful it's staying open until Christmas. Exchange a can of food (or a box of cereal, or a package of dry goods) for a coffee at 13 Rose Rd, Ponsonby, on Saturdays from 9am to 11am.
We're delighted that the Federal Deli is bringing some much-needed late-night buzz to the central city. It's now open until 1am from Thursday to Saturday, to 11am the rest of the week.
In CBD takeaway news, Australian piemakers Pie Face have moved into the old California Burrito space opposite Aotea Square, and Velvet Burger in Fort Lane has increased competition with the opening of Burger Fuel round the corner on Customs St.
Finally, two new bits of business from the team at Coco's Cantina " href="/uploads/Metro/2013/12/cocos-cantina-2" target="_blank" rel="noopener noreferrer">Coco's Cantina.  They're bending their "walk-ins only" policy to allow reservations for one large group (10 or more diners) per night, for a set meal at a set price; and they're selling sustainable fish sandwiches (baps, actually) every Friday lunchtime to Christmas, 11.30am to 2.30pm. Check out their cute little promo video, starring co-owner Damaris Coulter and soundtracked by The Smiths' 'Oscillate Wildly' .
http://vimeo.com/79765302
Find more Auckland food news and reviews at Metro Eats.