Aug 5, 2019 Cheap Eats
Lowbrow brings its perfectly fried chicken, killer list of natural wines and popping neon signage to a second location in St Kevin's arcade, offering the ideal spot for a midday K Road pit stop or late-night cravings fix.
For long-time lovers of Karangahape Road's St Kevin's Arcade, it can be a worrying few months between leases, where an empty space signals a new business and a new, potentially unbalanced vibe. Take Phone Zone, the terrifying pit of artificial light in the corner entrance site, for example. Amidst second-hand bookstores and funky dining spots, unbalanced is an understatement.
You can imagine my relief, then, when I walked into my beloved St Kev's to check out its latest tenant. Lowbrow, the second opening of Jordan MacDonald and Kyle Street's popular Queen's Rise joint, is hard to miss as you enter from K Road. Their iconic pink logo announces their presence in huge letters above their bar, which sits right in the centre of the arcade. Prominent, sure, but it works.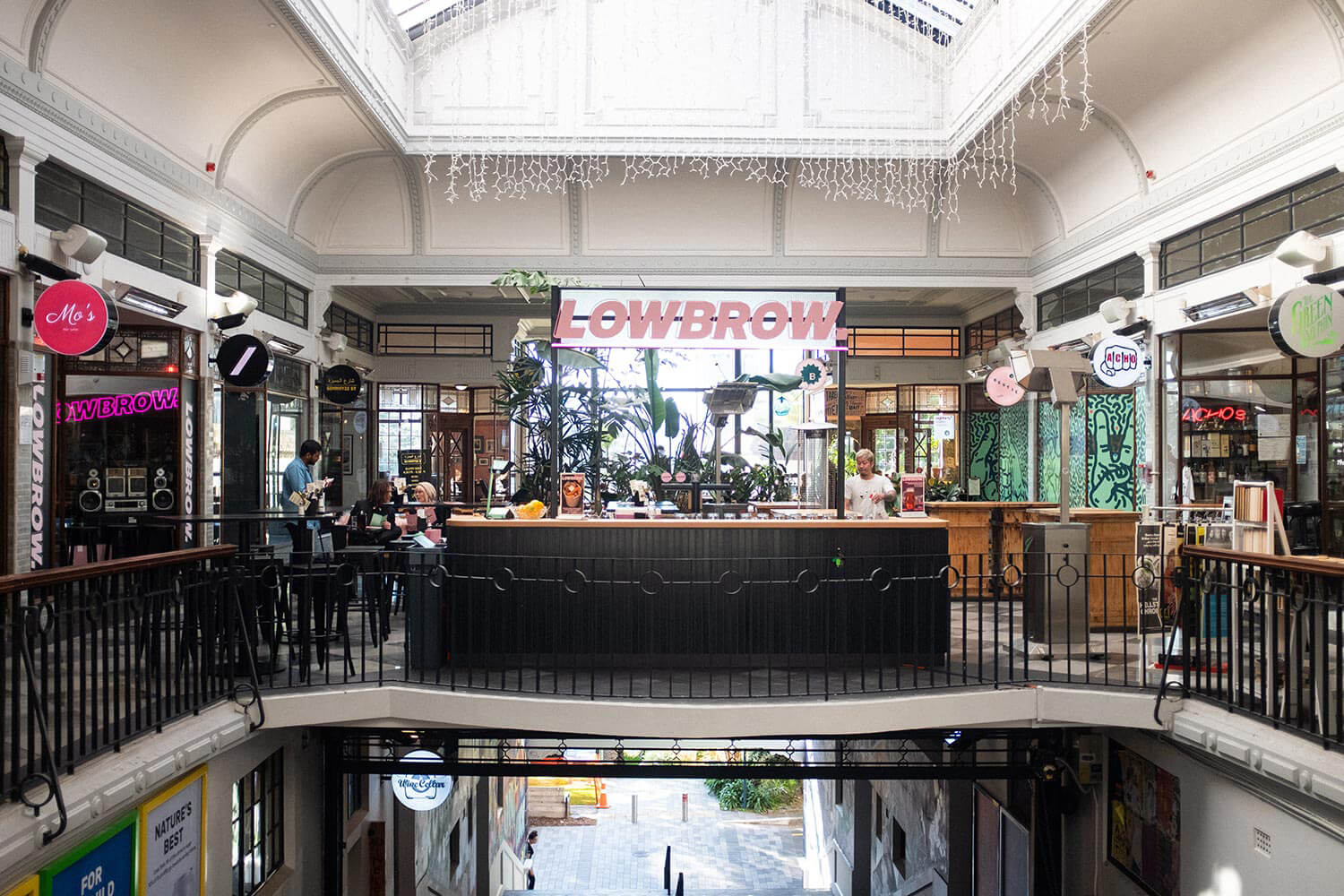 Lowbrow seems well suited to St Kevin's, actually, but it happened more by chance than anything. MacDonald and Street weren't even looking to open another outpost, but when approached about a lease available on Elliott Street they started to play with the concept. "That location didn't suit us, but when they said they also had a spot available in St Kevin's we got hooked on the idea," MacDonald explains.
READ MORE: Lowbrow serves up deep-fried delicious junk food
Once they realised they were serious about getting another Lowbrow out into the world, they got down to business securing the spot, which was formerly home to Egg & Spoon. MacDonald said they were excited to become a part of the St Kevin's community, feeling like the character of both the building and the people who frequent it suited the Lowbrow vibe.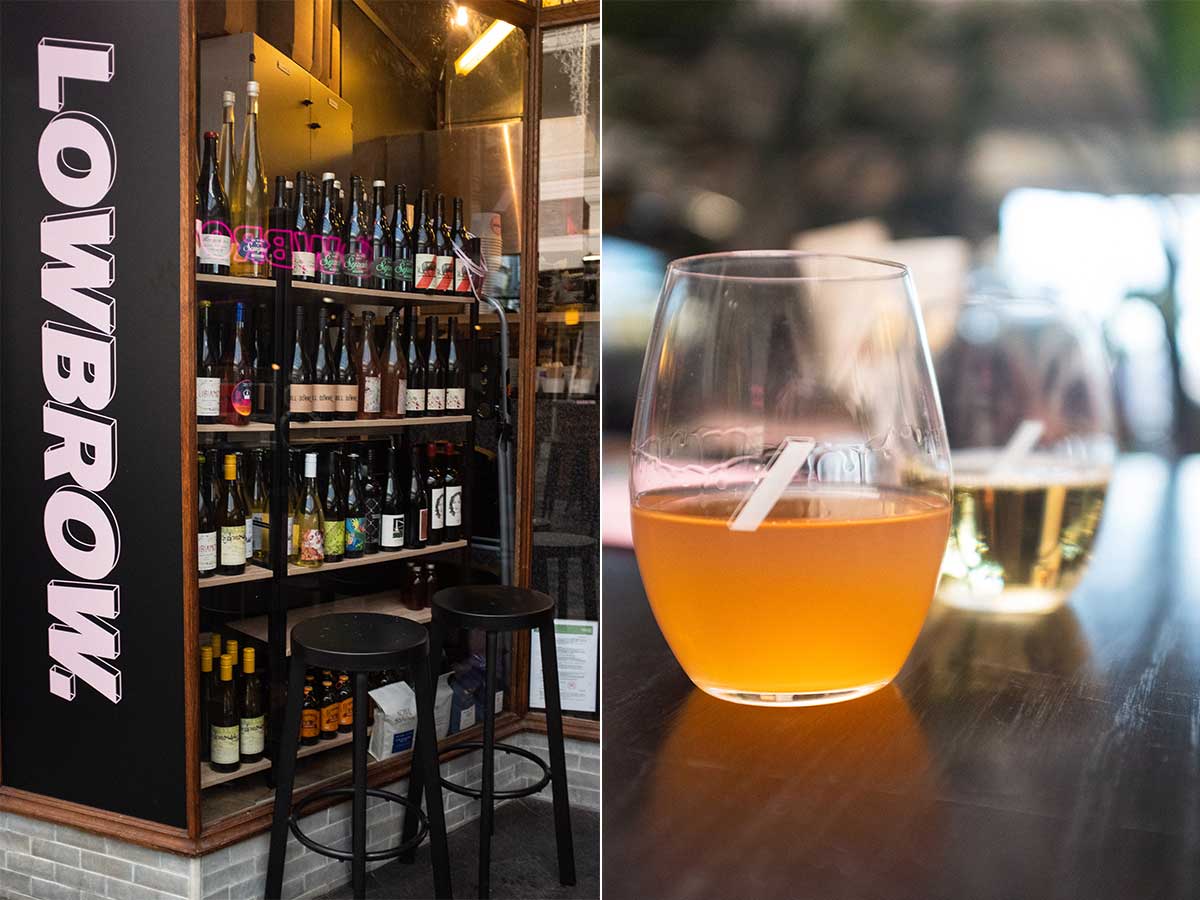 Everything started to come together when the florist booth in the centre of the arcade also came onto the market. "We ended up going for both leases, so we could have a bar out in the seating area and make it feel more informal and collaborative," says MacDonald.
READ MORE: Food truck The Rolling Pin opens a brand-new permanent spot in Wynyard Quarter
The move was a smart one, because unlike some of the other eateries in St Kev's where you can feel quite disconnected from the kitchen, Lowbrow's pop-up-esque bar really makes you feel like you are amongst the action. But in contrast to Queen's Rise, where lunchtime means attempting to wade through the suits of downtown Auckland, St Kevin's is an easy-going and diverse spot, meaning the flurry of Lowbrow's fast-food-style dining is well balanced by the cool and calm location.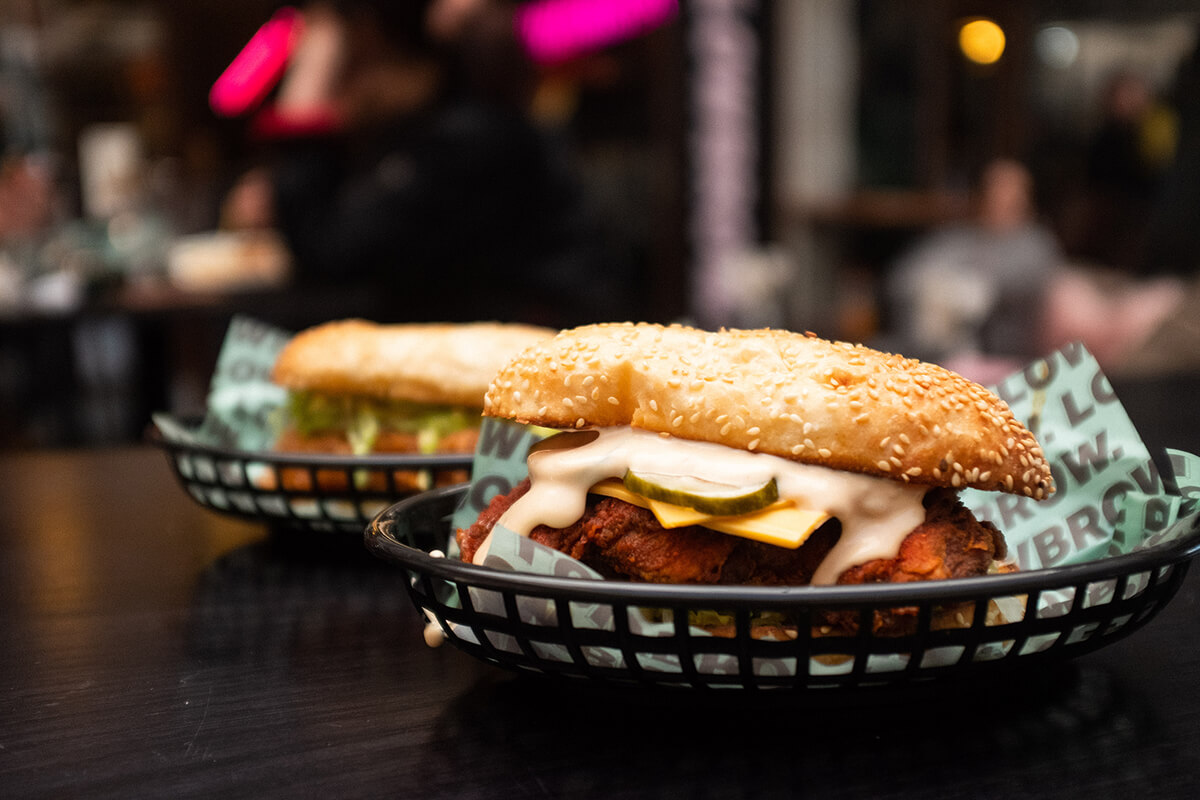 The new joint only seats around 30, with a much smaller kitchen than at Queen's Rise, so the focus is on keeping things fast and simple. Much of the menu has remained the same, but the popular sharing dishes from Queen's Rise have been swapped out in favour of a new, jazzed-up sides menu, with MacDonald saying that it was an opportunity to get back to the basics and get more food out to more customers, quicker.
In doing so, they have come full circle back to their namesake. Passing on pomp and pretentiousness whilst upholding the integrity of their culinary know-how, Lowbrow's new spot in St Kev's offers another chance for the masses to get their hands on damn-good chicken.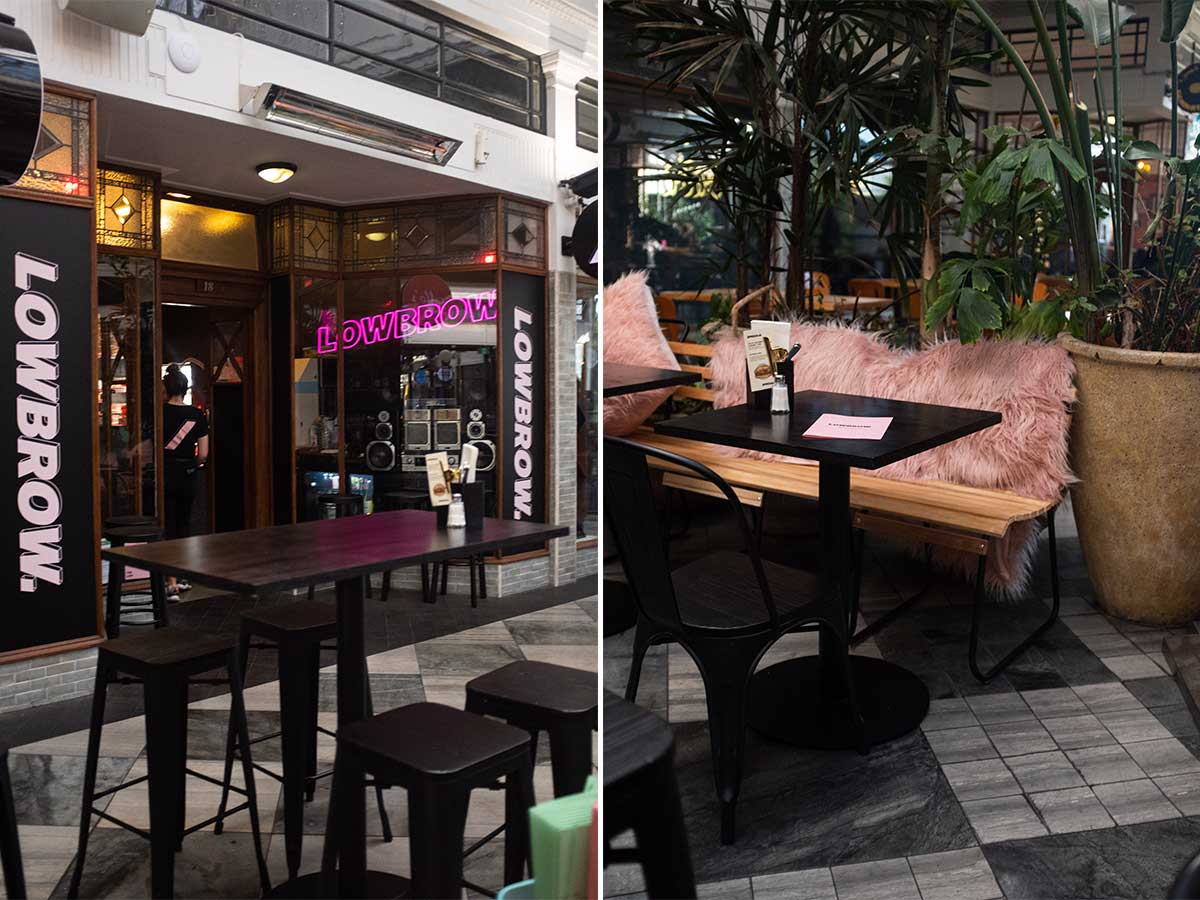 Lowbrow is open 10:30 am till late, Monday – Sunday
St Kevins Arcade / 183 Karangahape Road
Follow Metro on Twitter, Facebook, Instagram and sign up to our weekly email