Aug 2, 2019 Cheap Eats
Serving up fast and fresh dumplings, baos and noodle salad bowls for the inner-city worker, The Rolling Pin finds a permanent home in Wynyard Quarter.
Gordon Kong and his wife Yina Yang have been running The Rolling Pin food truck for about three years, slinging his Penang Pulled Beef and vegan Budda Delight dumplings at special events and markets across Auckland. Their new spot down a quiet street in Wynyard Quarter does much the same thing, with a few additions for the lunchtime office crowd.
The interior is a bit bigger than a food truck, too, designed by Gerrick Numan from Mille, who is responsible for other recognisable Auckland restaurants William's Eatery and the recently opened Wise Boy Burgers. Like both of those, the aesthetic is clean, using blonde timber, but with bamboo steamers and their lids decorating the walls, hinting at what cuisine is on offer.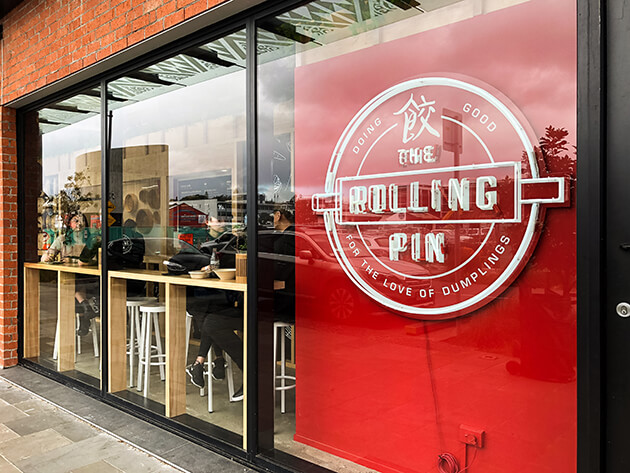 You'll find Rolling Pin's original dumplings on the menu, as well as a Tsingtao Spicy Pulled Pork flavoured with Tsingtao beer. The hero is still the Penang Pulled Beef, named for the sweet sambal with shrimp paste, hailing from the Malaysian city of Penang. It's not Malaysian tasting, but it's very tasty. It's owner Kong's favourite, and mine, too.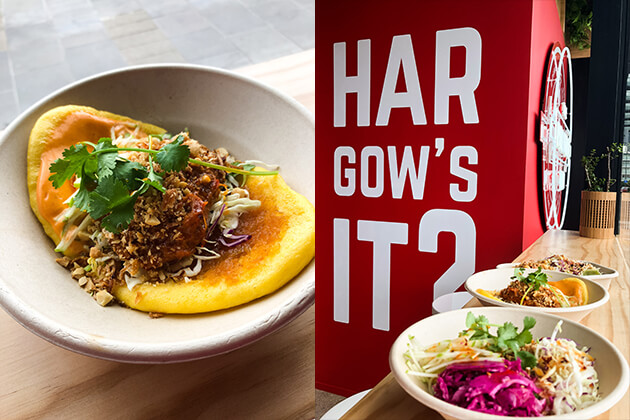 Dumplings are served topped with crunchy coleslaw to strike textural balance, Kong says. And the dumpling fillings themselves are complex and layered, the combinations created to achieve that perfect bounce between sour, savoury, sweet.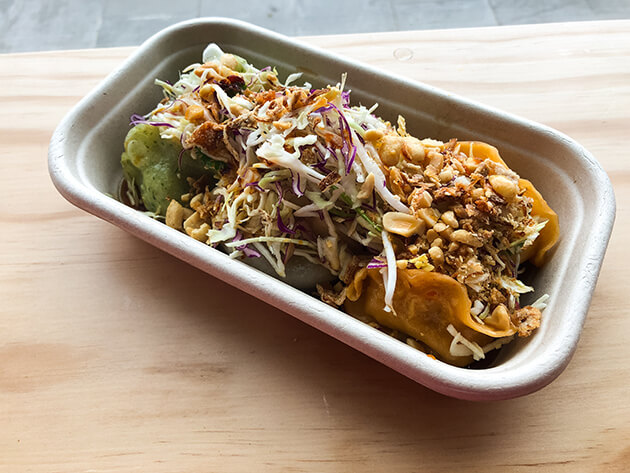 The short menu is designed to be fast and fresh, the same ethos carried over from the food truck. Unlike the truck, though, here you'll find baos and noodle salads, both with vegan options. The pulled pork and apple bao is made moreish with a five-spice chilli mayo, the pork nearly bursting from the fluffy bao on either side – serviettes are advised. The vegan zha jiang mian (traditionally served with pork or beef) has fake pork mince and a sweet, nutty flavour from the peanut and pickled green apple slaw.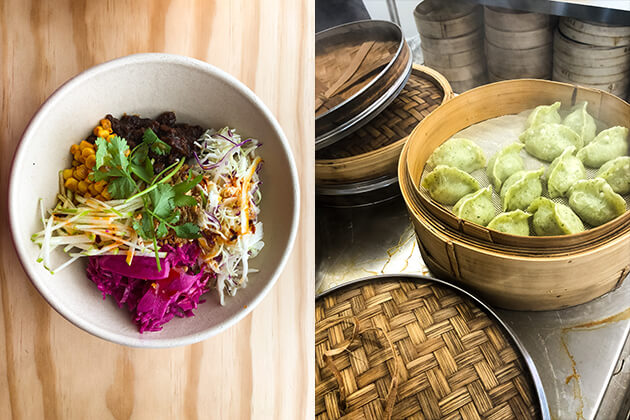 You'll still see Kong and Yang's truck on the road from time-to-time, especially for special events and private catering – and most likely at Ellerslie Central Park sometime in the near future.
141 Pakenham St West, Wynard Quarter
@the_rolling_pin_auckland