Jan 28, 2020 Cafes
It may be a little hard to find – the address is not even on Google Maps yet – but once you do, you'll be greeted by an airy, modern cafe with contemporary New Zealand food. Welcome to Mangere, Percy.
Percy is short for Percival Gull, the aircraft New Zealand aviator Jean Batten flew on a couple of memorable occasions; it's currently in display at Auckland Airport. Very fitting, seeing this new eatery is only a five-minute drive away, making it an ideal spot to say goodbye to loved ones or welcome them into the country.
From the road, a long pathway down leads to a children's playground just outside of an impressive angular building, dressed up in warm brown slats which mirror the inside roof. A scattering of tables and chairs are arranged outside facing a pond. With nothing immediately close, it feels like an enclosed oasis of calm, strangely scenic despite the industrial business park it's situated in.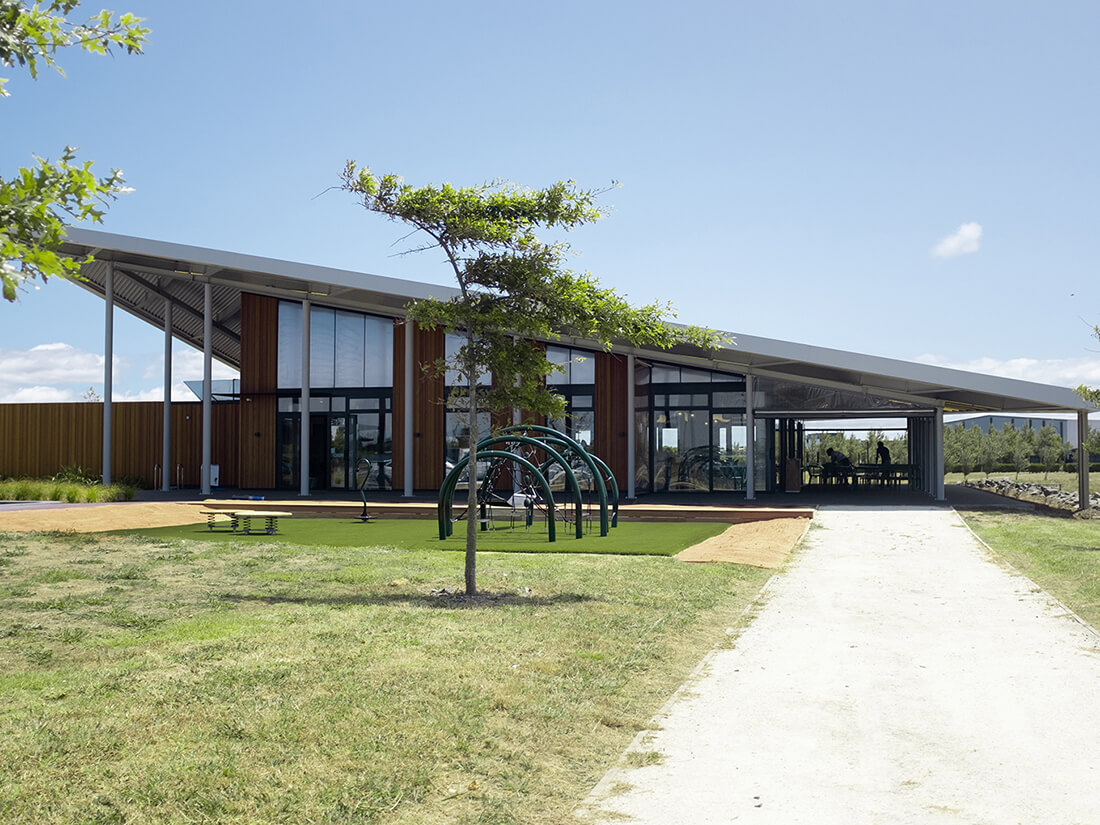 It's another offering from hospitality group Woozoo by Roger Liu (responsible for recent openings Fields and Newbie), and this one's been in the works for a while. Walking inside, the fit-out was done by Material Creative, with white and neutral brown interspersed with splashes of rich green – including a countertop which emulates jade-green pounamu – pops of gem yellow and soothing baby blue, meant to reflect land, sun and sky. The building's large, high-ceilinged space is fully taken advantage of, with a generous counter to hold cabinet food for neighbouring offices and multiple seating spaces, cleverly arranged to create illusions of distance and privacy.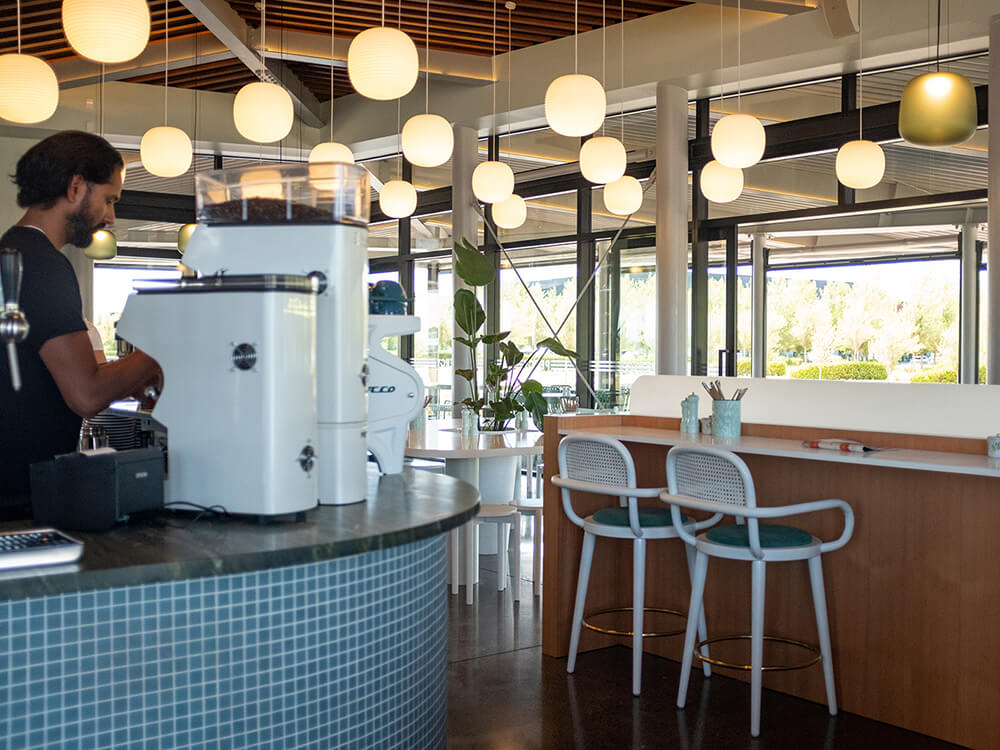 The food offering is compact and fairly classic, but designed to match a contemporary New Zealand food story, with Maori influence and hints of Chinese. My favourite thing on the menu is their savoury French toast, a mushroom creation with feta, pancetta, parmesan and caramelised onion – the bread is fluffy, sinking in so easily between teeth and paired nicely with a nutty cashew cream. Unlike its often-sweet counterpart, it eats a lot lighter.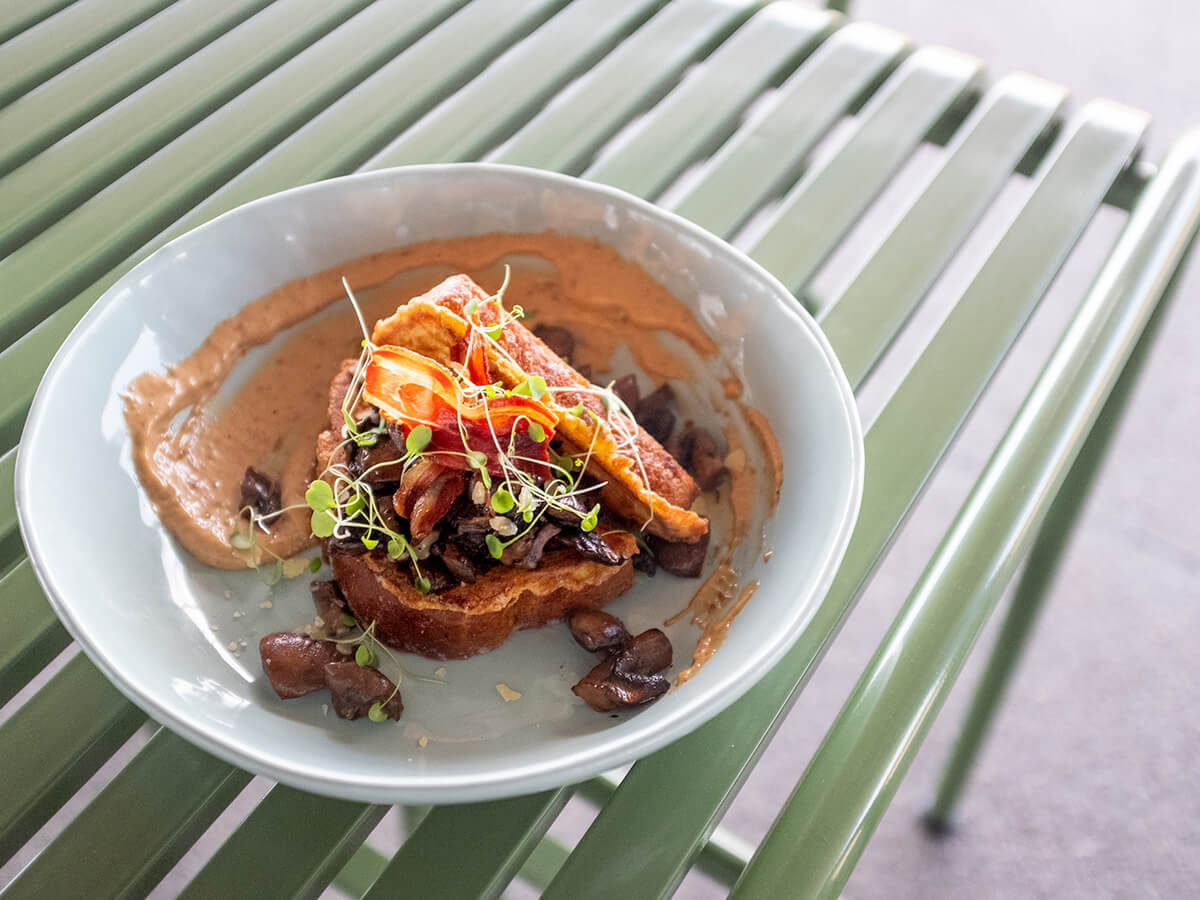 Crispy corn and zucchini fritters are jazzed up with generous zings of kaffir lime cream, and a breakfast bao (with a slab of fatty pork belly) is served slightly deconstructed, with the bao hidden away in a bamboo steamer and on a tray with two fried eggs. One sweet option, the Whittaker's chocolate buckwheat hot cake, is served with sweet peanut butter and crushed pavola strewn around the centre. The lunch menu is kept even simpler than its all-day breakfast, featuring beef burger, fried chicken taco and smoked salmon with soba noodles options.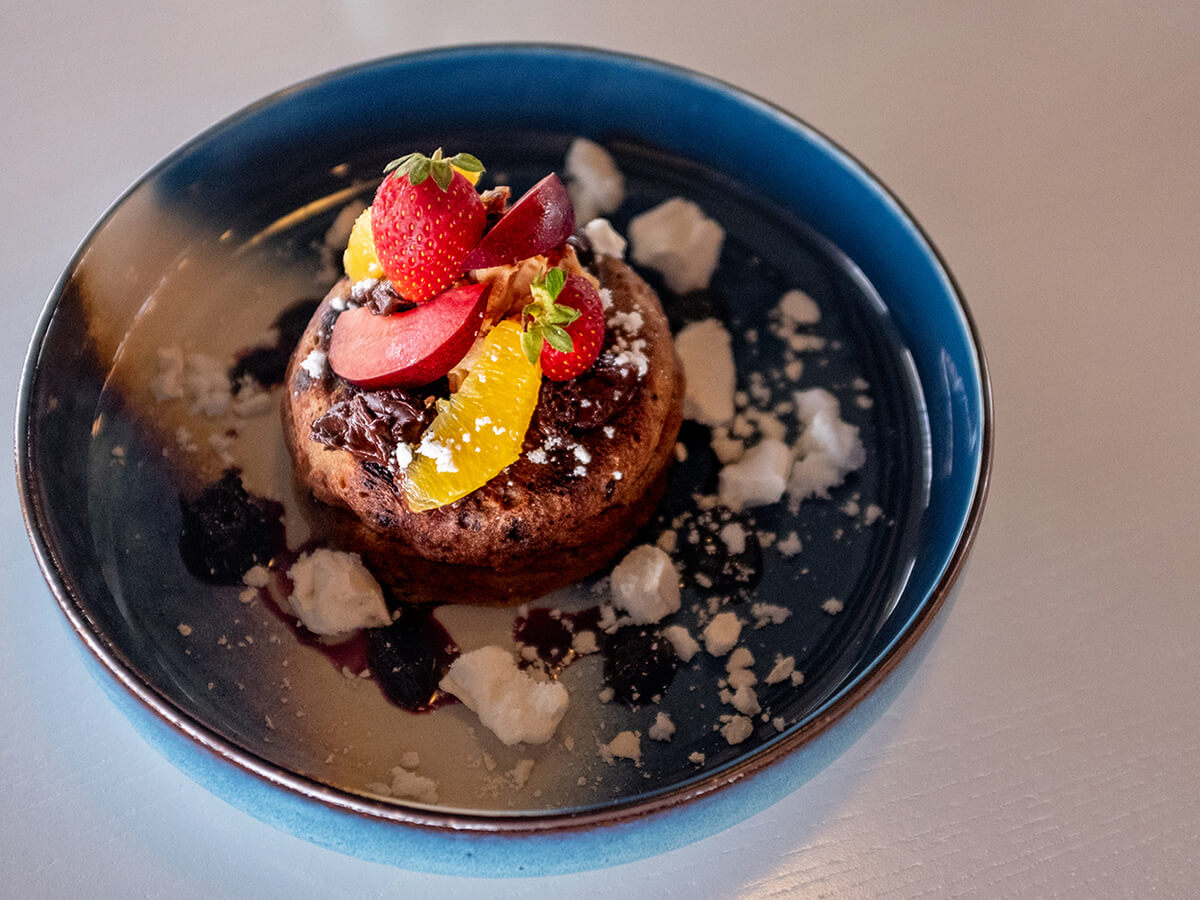 Percy is licensed, with Brother's Beer on tap and in bottles, and a mostly-New Zealand wine list on offer. Kokako is responsible for the coffee offerings (with their cold nitro brew, of course), plus kombucha by Batchwell on tap.
If you'd like to avoid any heartfelt goodbyes or large extended-family welcomes at Carl's Jr or McDonalds, Percy is a shiny new alternative, with plenty of free parking, too, if you're on airport pick-up duty.
Percy opens today, 28 January.

2 Te Kapua Drive, Mangere (opposite Agility Logistics)