Aug 19, 2016 Bars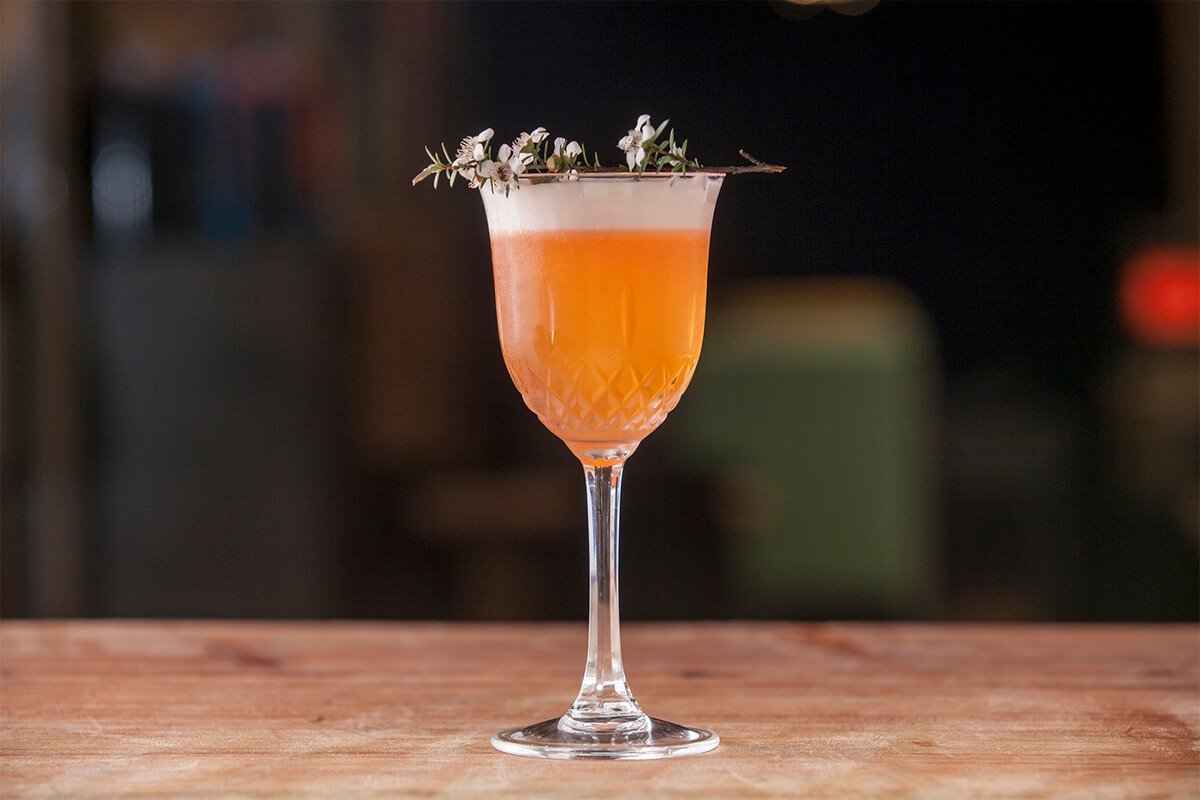 The best bars in Auckland for a first date
If you're reading this, you probably googled for help. Understandable. Choosing a good first date location is a deceptively tricky endeavour: you'll want to seem discerning and imaginative without being pretentious or suffocatingly over the top. Choosing somewhere small enough to feel intimate, but not so small the bartender unintentionally third-wheels is key. So too is noise: you don't want to have to shout every sentence. Proximity to a good second location (somewhere with great food, or good dancing) is always ideal in case things go well; while knowing your taxi options and telling a friend where you are is essential for blind dates. Oh, and this is Auckland, so try to avoid bars on your doorstep, otherwise luck will have it that you bump into failed dates whenever you're on hungover missions for milk.
Hotel De Brett House Bar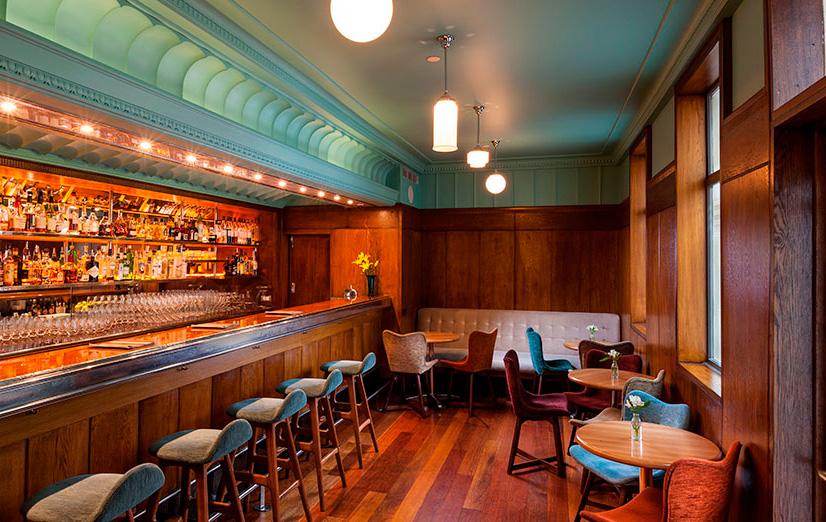 Level 1, 2 High St, central city
Sit by the modern fireplace in the living room-style atrium of this hotel bar and you'll feel like you've gone on a non-cringeworthy mini-break. An easy downtown location means heaps of "and maybe dinner" possibilities lie a few feet away: Ima , Beirut and all of Britomart. Velvety furnishings make this an especially comforting first date space.
Gypsy Caravan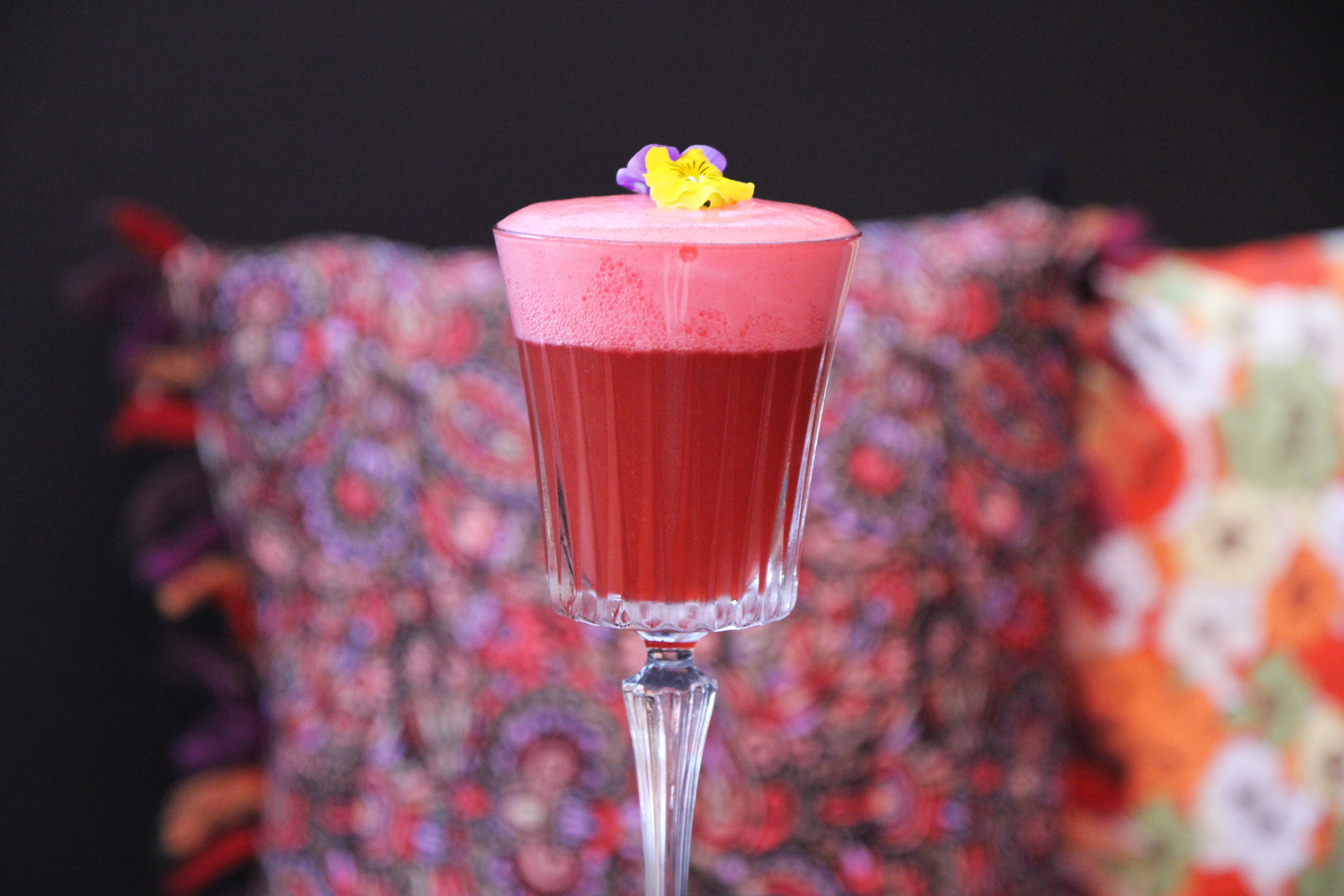 Lot 3, 130 Ponsonby Rd, Ponsonby
Head down one of three Ponsonby alleyways to discover pop-up bar and restaurant Gypsy Caravan. A bohemian mish-mash of hanging lanterns, dream catchers and floral rugs provide den-like charm. Order one of the pretty, herbaceous cocktails that are designed for two and served in vintage Moroccan teapots from the re-purposed caravan bar. Once again, you're well placed for follow-up options: whether that's ordering a feast from the Greek/North African-inspired menu or walking around the corner to Golden Dawn for live music.
Federal Delicatessen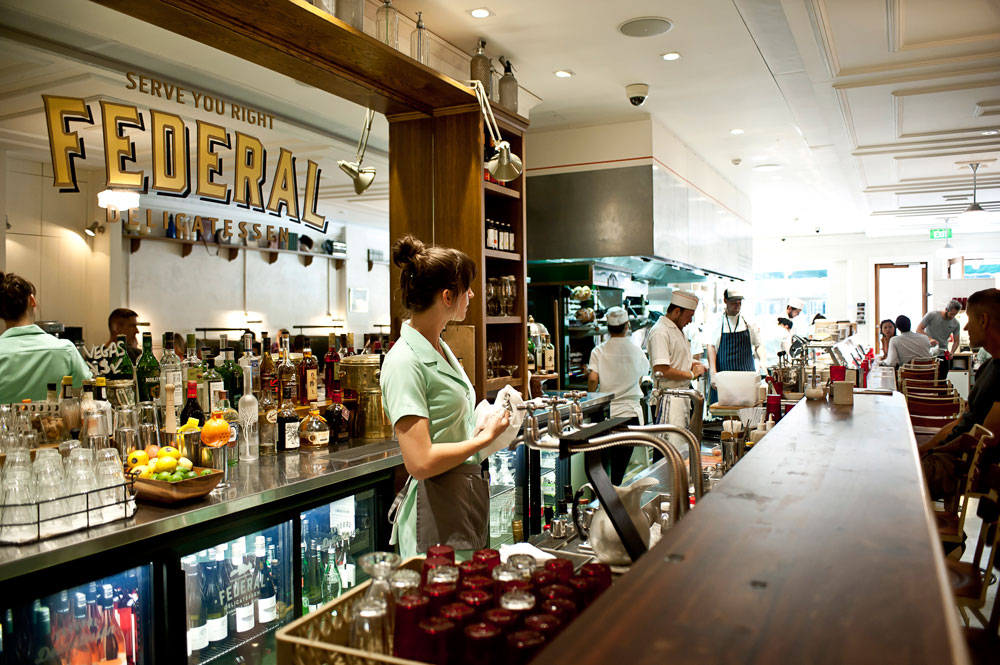 85 Federal St, central city
An absolute date classic, here are five reasons why The Fed is a failsafe:
1. The booth seating: you can hear each other talk.
2. The staff are tactful, accommodating and will happily serve you their signature baked pies with two forks.
3. The cocktails are insanely good, and varied. Even the soft drinks are exciting, the cherry cola a go-to.
4. You can tell a lot about your date by how well they share a plate of poutine – do they hog the curd?
5. Food is served until late most nights.
 Read the full Metro top 50 restaurant 2016 listing.
69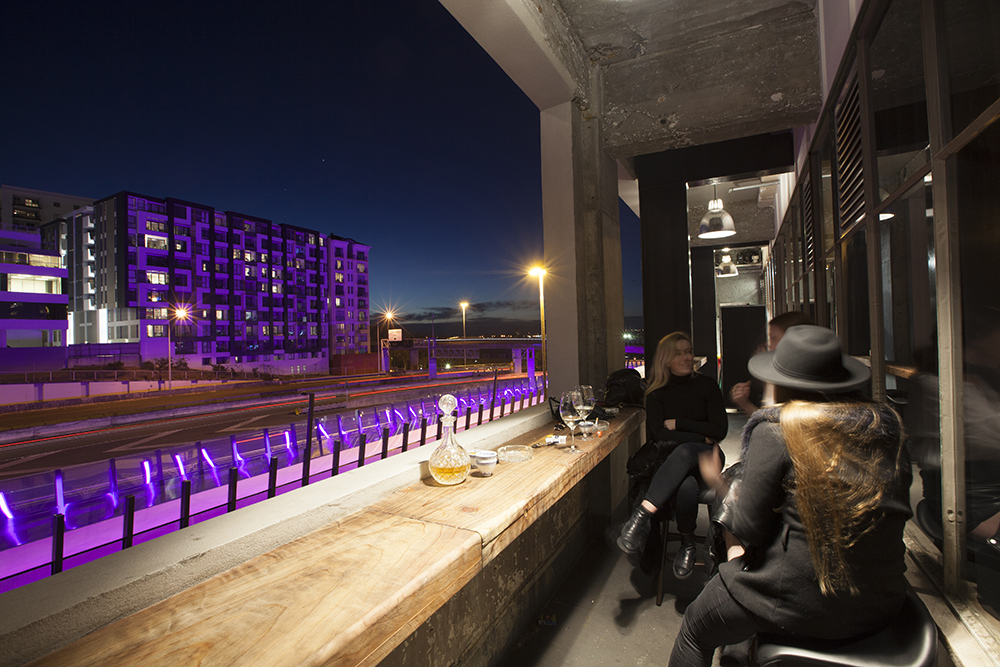 275 Karangahape Rd, K'Rd precinct
If you work unconventional hours, or are simply a night owl, new K'Rd cocktail lounge 69 is open until 3am, six days a week, and serves American fast-food classics and Polynesian street food all night. Sit on the outdoor balcony overlooking the central city's pink-hued spaghetti junction and order a cocktail from a menu of 18 from talented mixologist Nicolai Gaudriller-Becker. Just try find a way of mentioning the bar's name without using the sleazy-face emoji.
Read more: First Look: 69 – a cocktail lounge with late-night dining
Galbraiths
2 Mt Eden Rd, Grafton
This iconic pub is a low-pressure date venue thanks to being vast and open. For the skuxest Sunday winter date imaginable, bring your own board game to play by the open fire after a roast dinner. It's a Pokestop too, if things start to drag…
Oaken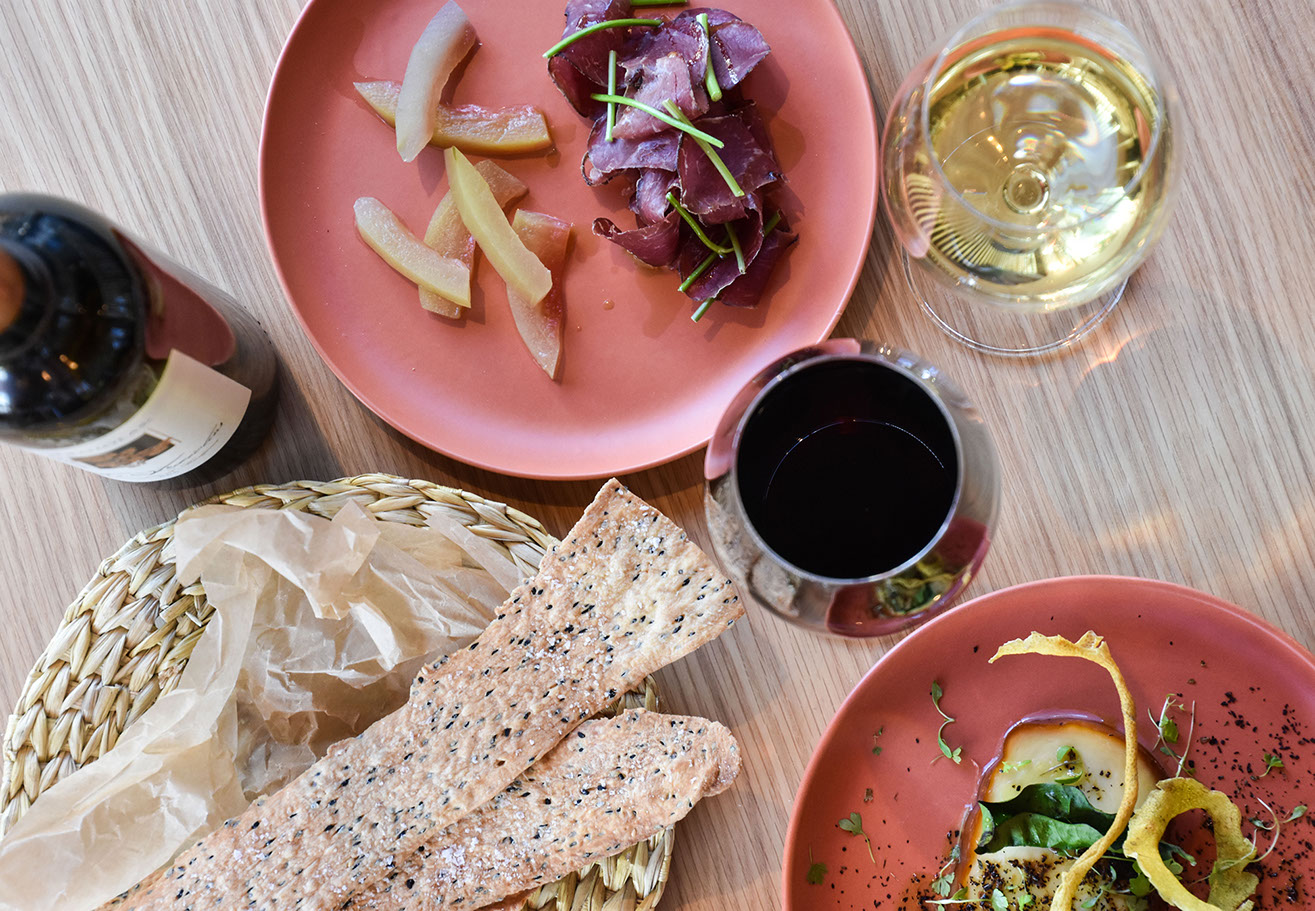 130 Quay St, Britomart
Sit on high stools at the large chef's table at this relatively new Britomart wine bar and have the limelight shifted as elegant small-plates are constructed before you in quick succession. With a policy of stocking no more than a dozen cases of each wine variety, the list here is unique and intriguing. 
The Thirsty Dog Tavern & Cafe (on a Monday night)
275 Karangahape Rd, K'Rd precinct
One of the few K'Rd bars resisting the most recent wave of gentrification along the strip, The Thristy Dog is a pub with carpeted floors and bog standard glassware. On Monday nights, however, it's one of the city's most charming, lovely places, as the room fills with young and old musicians for an open acoustic guitar session. If you're talented that way, you can both bring guitars and join in. If you'd rather watch from the sidelines, grab a pint and settle in – though be advised, a bit of frowning's reserved for loud-talkers – meet somewhere beforehand to break the ice.
Odettes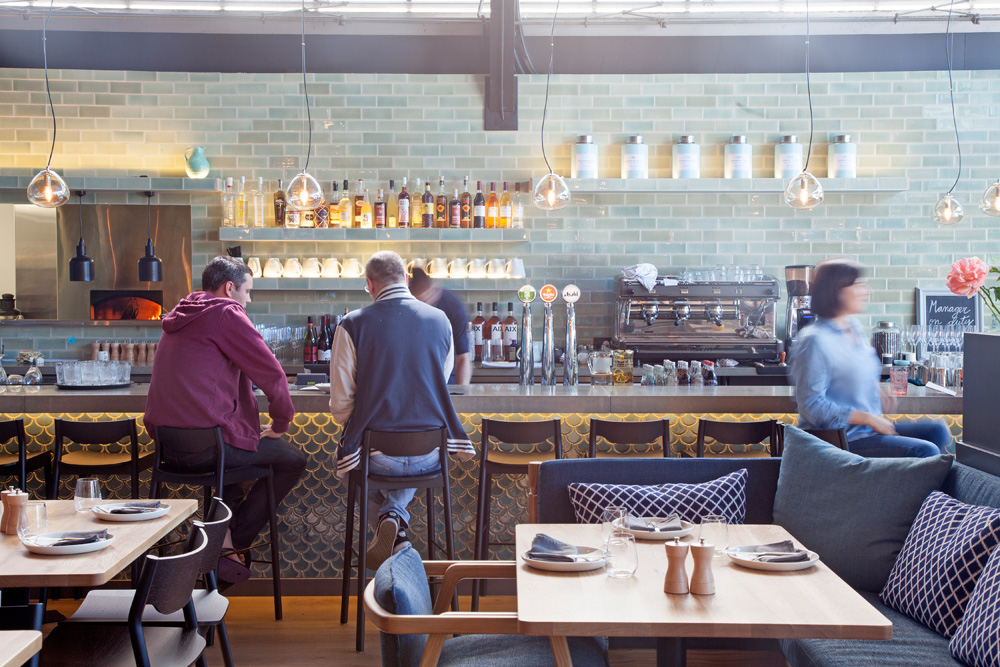 Odettes Eatery , Auckland" width="548" height="366" />
Shed 5, City Works Depot , 90 Wellesley St West, central city
Low-lighting, candles and really comfortable (and plentiful) seating make this former-warehouse a classy spot for an after-work date. It's perfectly situated for summer evening sunshine too, when the outdoor seating area comes into its own. Leave your wine ordering in the hands of the knowledgeable bar staff.