Sep 27, 2019 Bars
An element of secrecy in an iconic location, affordable drinks and plenty of character; a new hidden speakeasy-style bar Sly has Metro intrigued.
Sly does what it says on the tin. It's sly, it's secret, and on Karangahape Road, where everything is flashy, it's neatly hidden behind an inconspicuous blue door in a space which, for the last 18 years, has been a (wink) adult video store (wink).
If you can find the front door (it's blue), you'll then find yourself in a foyer with no apparent way into the next room. We won't spoil the fun by telling you the way into the bar from there but it does exist. We promise.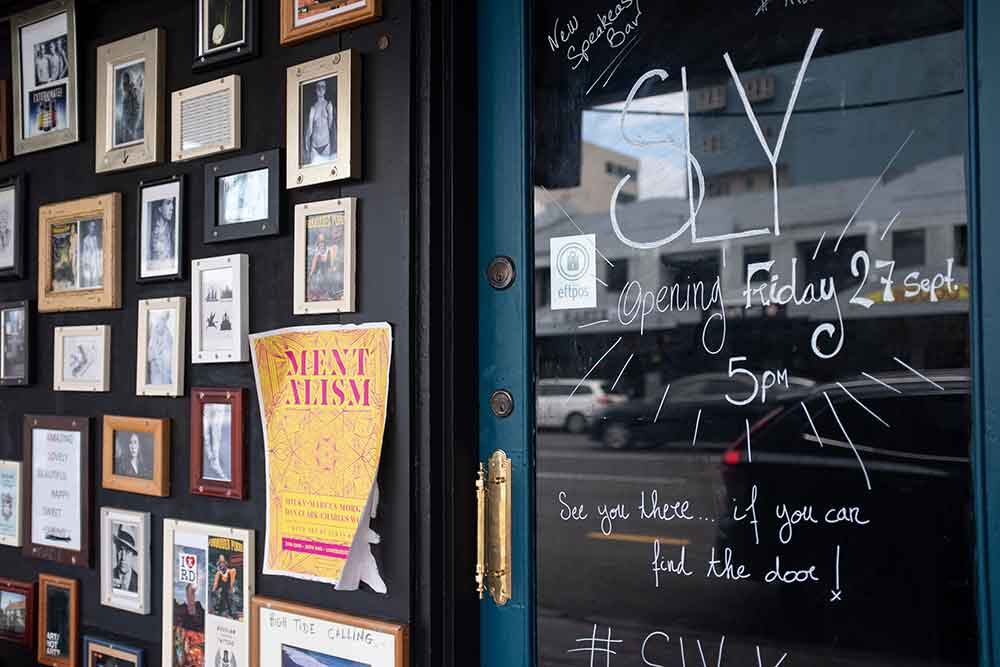 When you do find your way in, it's to a moody art-deco speakeasy dotted with portraits of David Lynch, Iggy Pop, Jimi Hendrix, Audrey Horne and Brigitte Bardot. There are illustrations of guns and motorcycles and tattoos. There's an intricate crystal chandelier, a solid mahogany bar and red velvet curtains that you'd never know were sewn on the owner's kitchen table.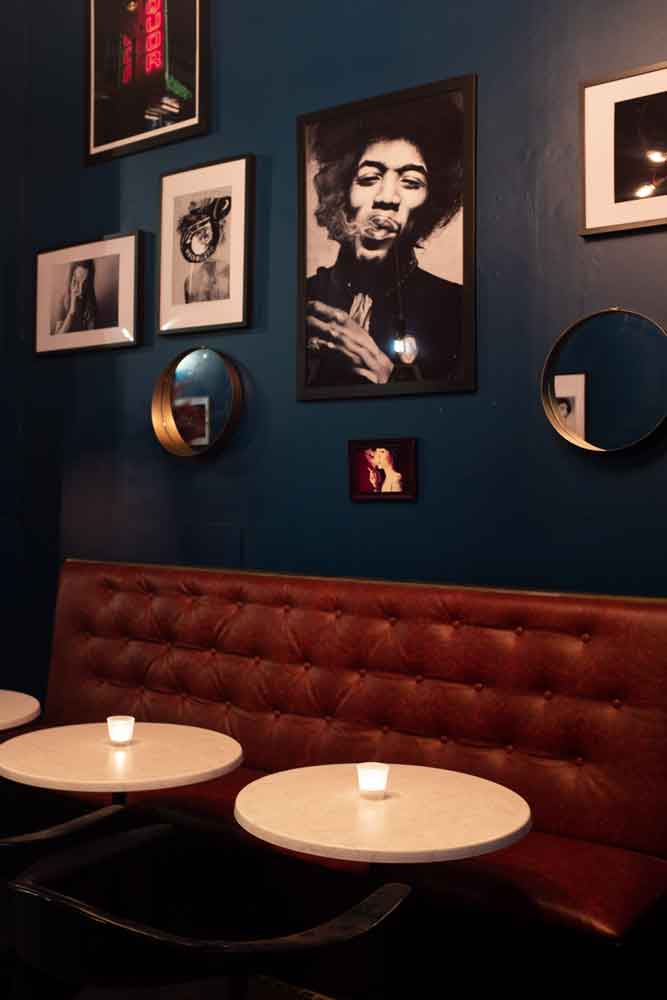 As intended, the place is steeped in exclusive, cosy secrecy. Owners Freddy Brignone and Julia Willis (the same names behind Auckland cafe Florette) have designed the interior themselves, scouring Auckland for pieces which fit their vision. They're pretty happy with the secrecy of it, and admit that one or two confused contractors have ended up stuck in the foyer for ten minutes until someone came and found them.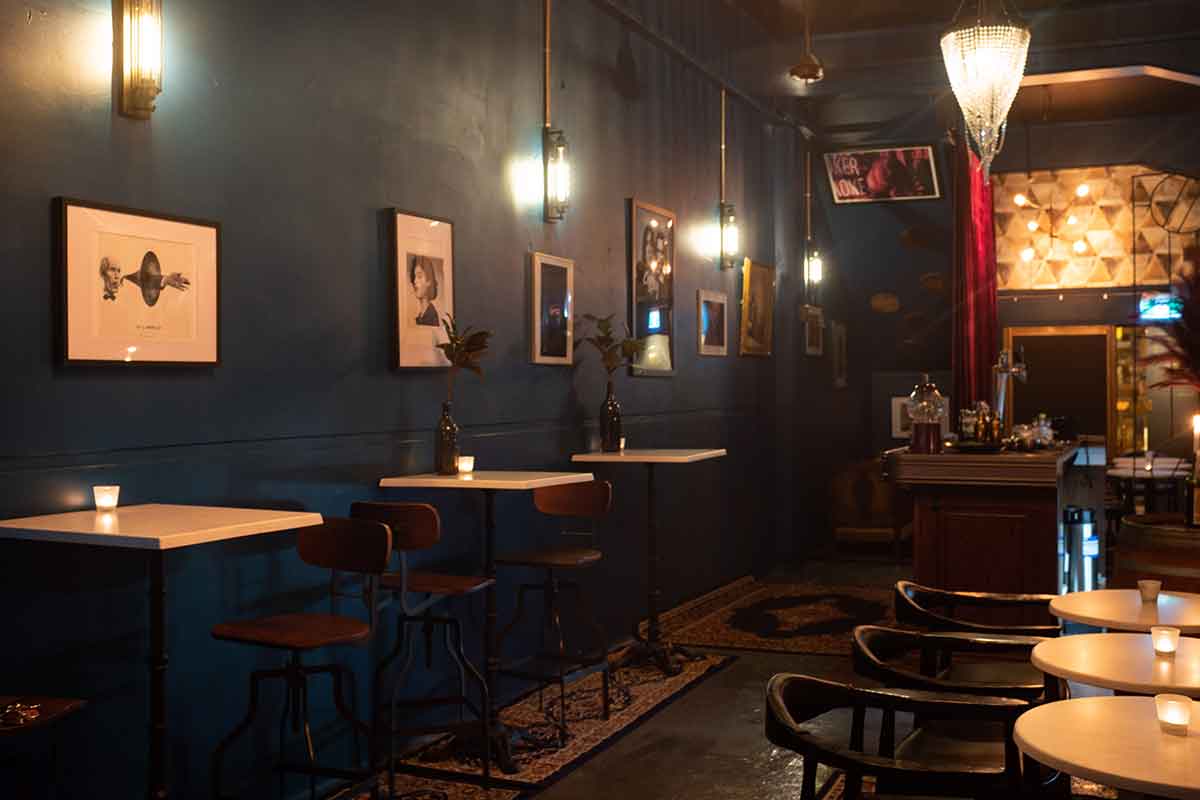 They're looking to create the kind of bar they would want to go to themselves. Somewhere relaxed and comfortable with filling, unpretentious food and good music. Brignone prefers artists from the east coast of the United States: he lists The Black Keys, Queens of the Stone Age, Steepwater Band, Fumes, The Dead South, Cake, Fun Lovin Criminals, Beck, Blackwater Fever as mainstays on Sly's playlist. In the wee hours, maybe even The Beach Boys and some "funky jazz".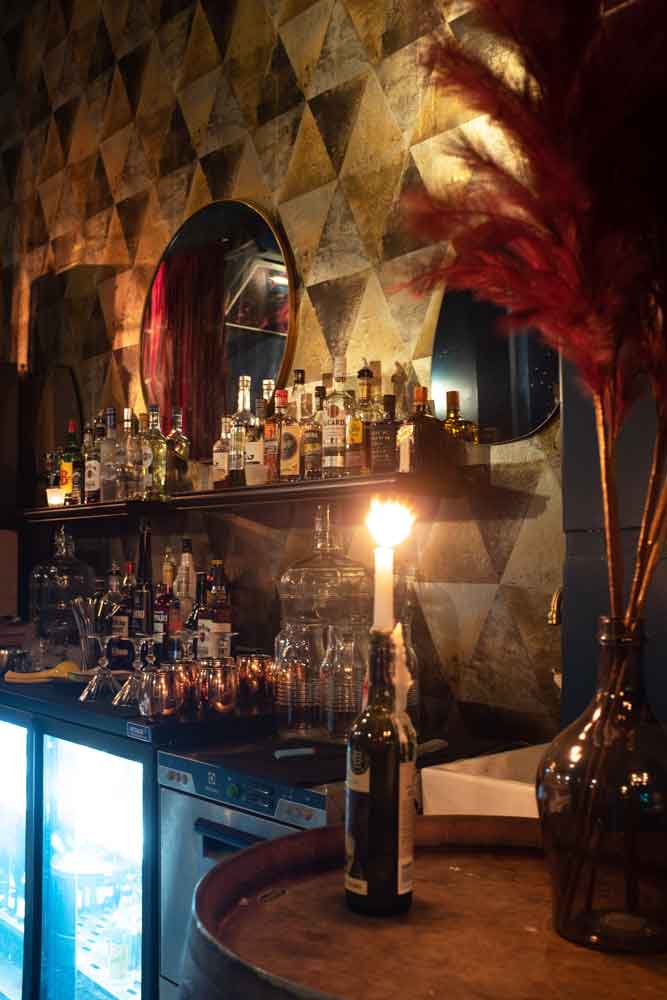 There's a wine list and a beer list but none for cocktails and spirits – just ask for what you want from their experienced bar staff. Brignone is French, so the wine list is very (but not exclusively) French. He's particularly proud to present RinQuinQuin peach wine, from the only peach vineyard left in France. Spiritwise, his pick is 1792 Bourbon Whiskey, but our favourite thing about the drinks is the refreshing, not-exorbitant, price range: $12-$15 for cocktails, $9-$14 for wines, $7-$9 for beers. The prices are consciously set so you can stay for more than one drink. It may be a speakeasy, but we aren't actually living under prohibition, after all.
Willis is in charge in the kitchen, making hotdogs in a myriad of styles with sausages from Westmere Butchery. The American one has cheddar, ketchup, onions and mustard while the Japanese hotdog has chicken and coriander sausage, miso slaw, dried shallots and Kewpie mayo. There is also a Moroccan one, a French one, a German one and vegan, pulled jackfruit dog.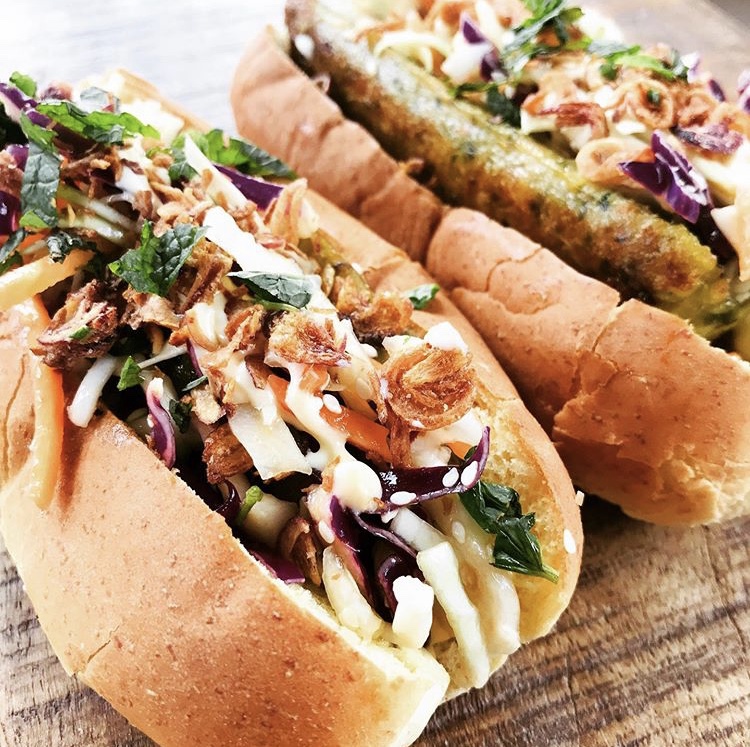 Sly is a labour of love; Brignone and Willis have gone to lengths to create a place that they would want to spend time in. And if you ask us, Aucklanders are a bit starved for a little bit of secrecy as well as thirsty for drinks that aren't $20 a pop.
354 A Karangahape Rd