Feb 3, 2020 Bars
A new venture from the owners of Barulho opens in Parnell.
Fans of Portuguese bar Barulho will be saddened to hear that it has closed its doors – but don't worry: it's re-opening as a full-size restaurant right next door. Owners, English-born-Kiwi Sarah Ginella and her husband, Uruguayan Nico Mendez, are introducing a fun new venture in the old spot. In the old sliver of a corner space in Parnell, say hello to Fonda.
The shuffle came about because Barulho (which means noise in Portuguese) had outgrown its space. The spot was popular, particularly with the surrounding office workers, but there was limited seating to accommodate them. The tiny kitchen was churning out tapas, a challenge in itself in such a little space (just 35 seats), but the patrons wanted dinner.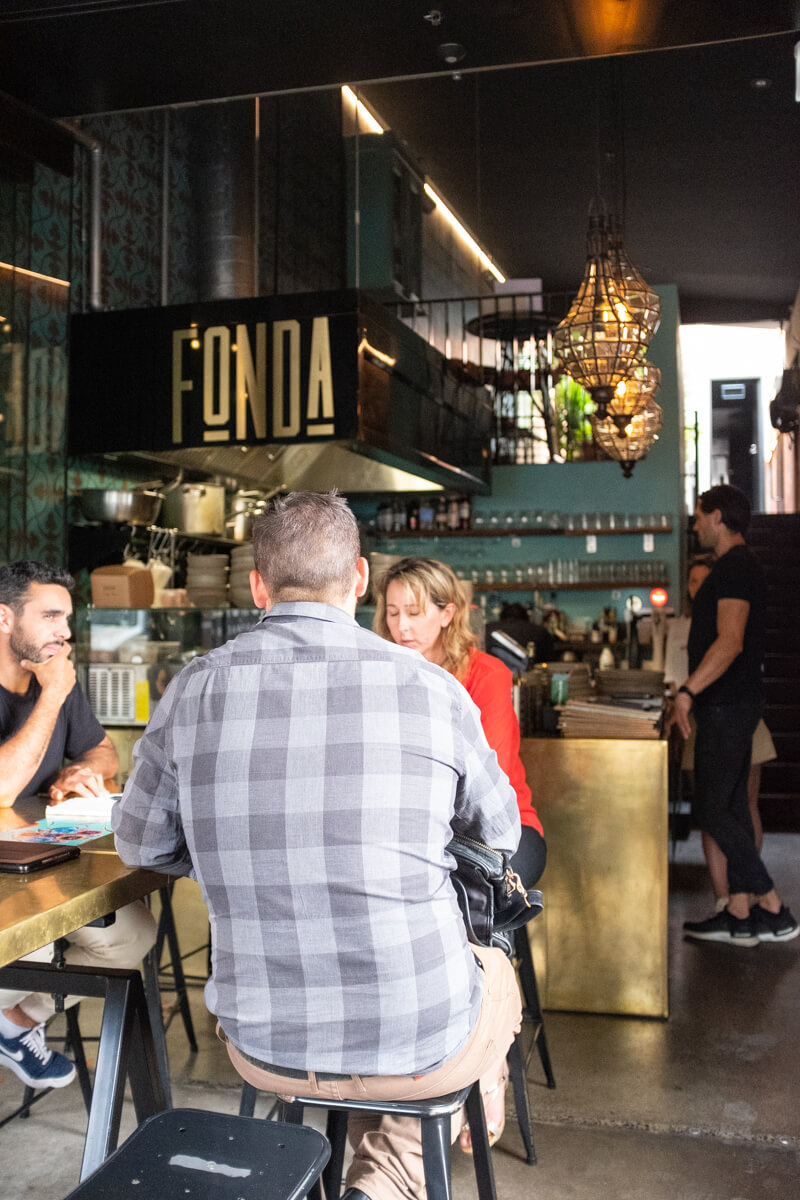 When the much bigger space next door became available, the natural solution presented itself and the old space became Fonda, while the soon-to-be new Barulho is transformed into a street-side sun trap of a restaurant. Now, jazzy, eclectic Fonda with vintage glass lanterns and turquoise patterned wallpaper will be an informal bar and small plates spot serving Mexican cuisine with plenty of chilli.
The new, bigger Barulho space is still undergoing its transformation from carpark (when Ginella takes me through to have a peek, there are still spaces marked out on the concrete floor) but the yet-to-be-completed, much-more-spacious kitchen will be big enough to cater for Barulho (traditional, simple Latin fare) and Fonda. There'll even be fresh baked goods to go with the coffee machine that Fonda will have when they have a bit of free bench space.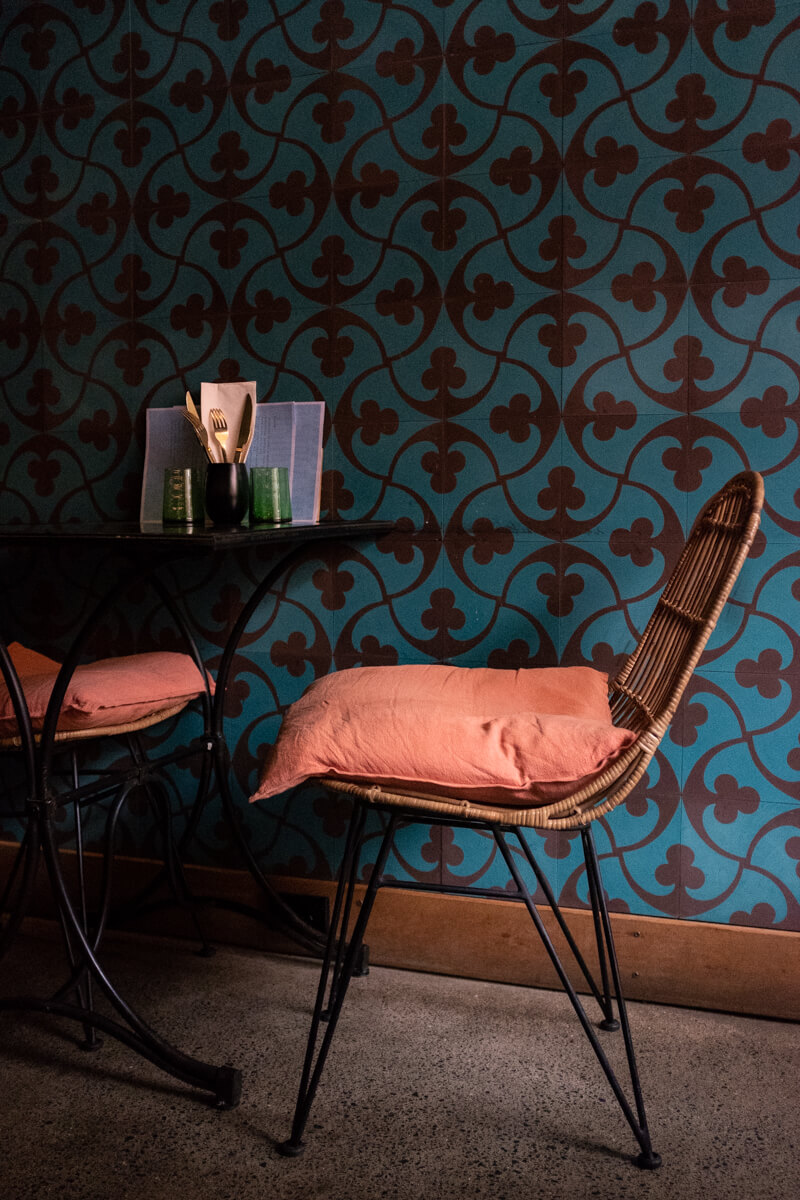 In the meantime, while they're still in the tiny kitchen, Fonda has responded to the demand from patrons for a bigger food offering. They've tweaked and expanded the little menu which now includes tostaditas, mozzarella stuffed jalapenos and mushroom quesadillas, plenty of salsa and plenty of citrus.
The 45 square meter space has been kept slick, with character injected through essential elements like the shelves of wine on exposed brick walls, spices, tomatoes and limes on full display in the kitchen and strips of simple neon lighting. It's a cosy, friendly little oasis which Ginella reckons lends itself to the more European practice of grabbing a drink by yourself – which she would like to see more of here in Auckland.
READ MORE: The 8 best places to eat alone in Auckland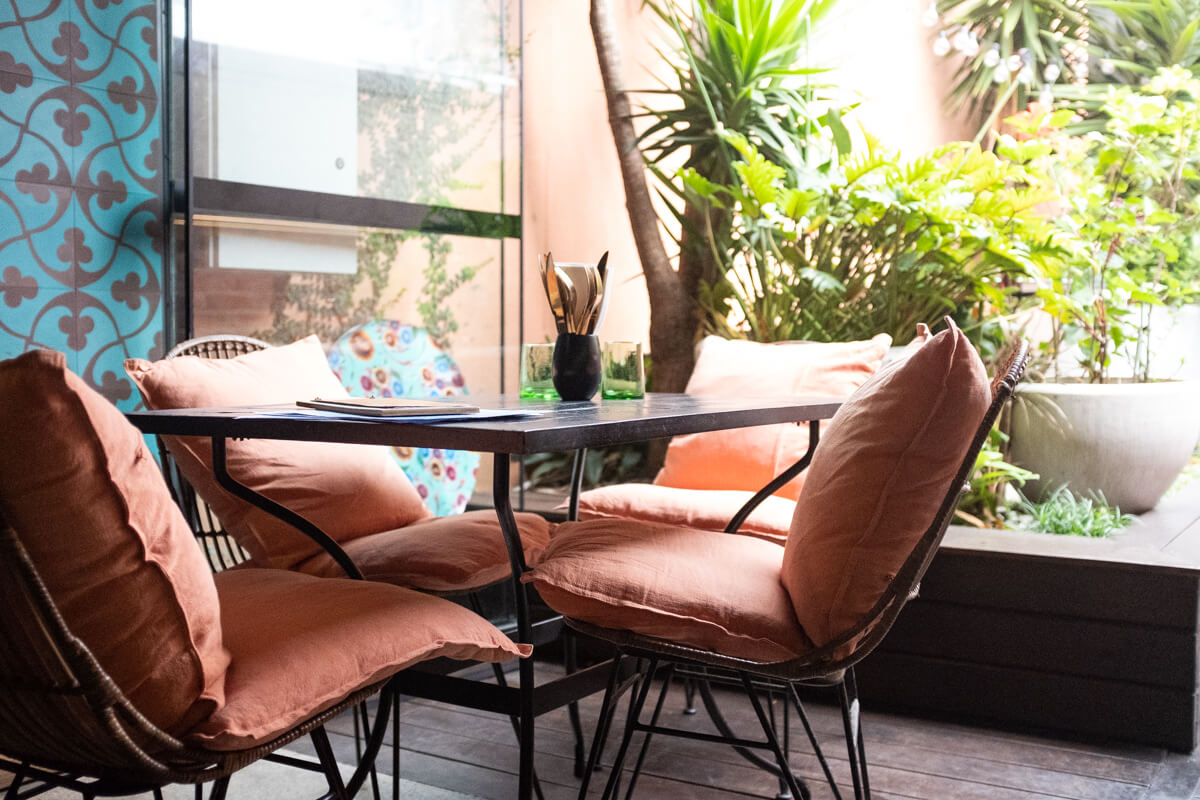 The cooking methods are traditional, including tamales cooked in corn husks and they'll be using traditional Mexican olla de barro ('bean pots' in English) as well as preparing vegetables and seafood in the kitchen's wood fire oven for a smoky taste. Ginella and Mendez learned these methods first hand from their time in the Mexico, where they adored the food. Sarah will be at the helm in the kitchen, which is staffed largely by Latin American chefs who are already well versed in Latin cuisine. Nico is also a chef, but these days he is leaning more into his front of house duties. Rounding out the feeling that this business is family run, their part-time-university-student daughter Isabel manages the admin and social media.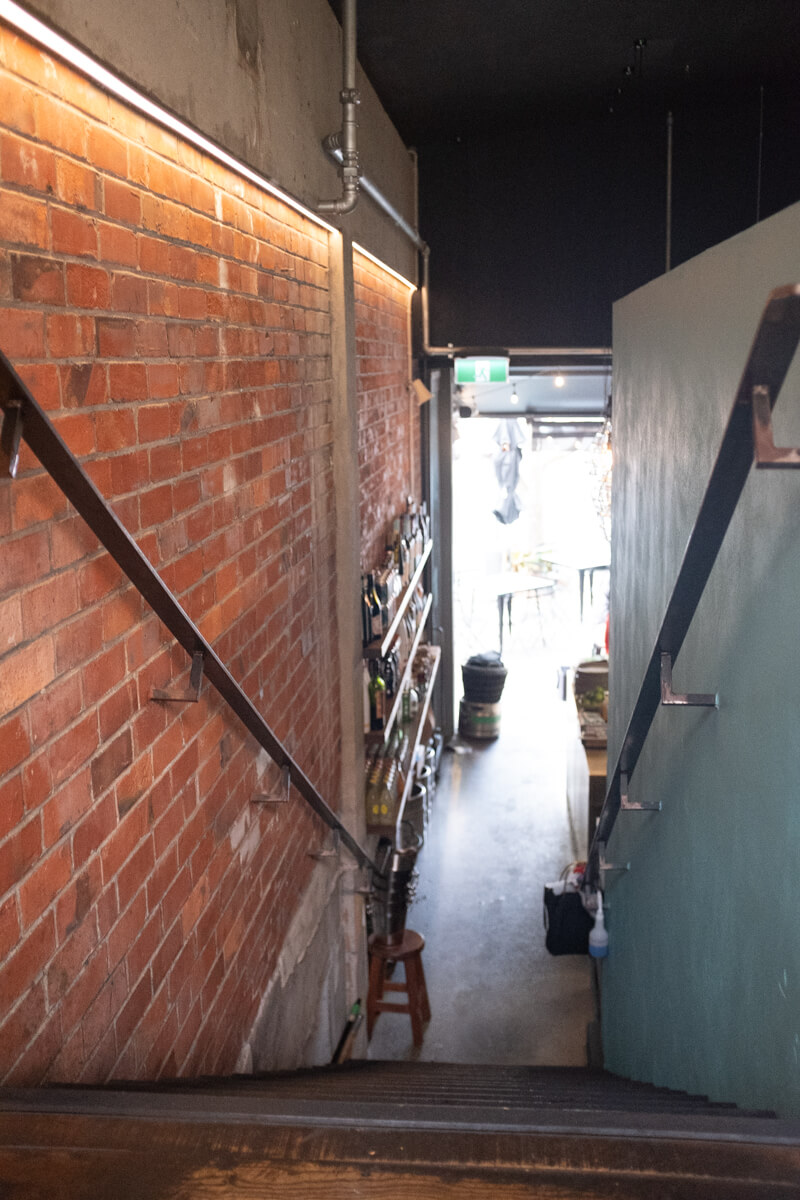 As for drinks, they have an on theme cocktail list, heavy on tequila, mezcal and rum. They've got a pisco sour, a margarita, then an array of spicy, juicy drinks that use plenty of citrus and chili including one drink called the vampiro: a sippable salsa including tequila, tomato juice, orange juice, lime juice, grenadine, salt & pepper, hot sauce. Have a peep at the wall by the bar and you can see an array of New Zealand, European and South American wines chosen to pair well with the spicy, smoky fruity foods on offer, or even just a cheeky drink or two – even just by yourself.