Mar 27, 2014 Bars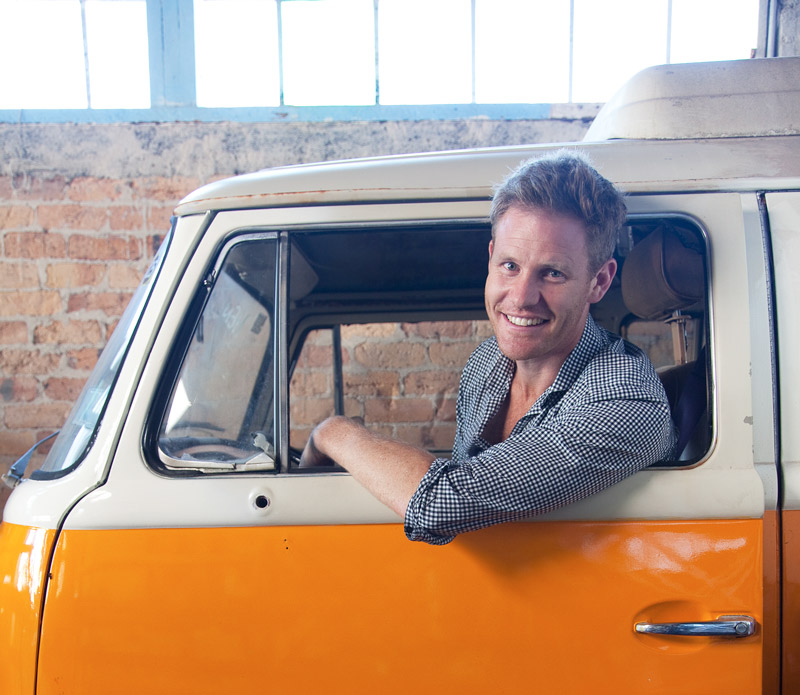 Andrew "Red" Roborgh in his VW Kombi Van at Little Easy.
For Aucklanders of a certain generation and milieu, the bar at 198 Ponsonby Rd is special. In the early 90s it was Tuatara, opened by a trio of film and TV producers and for many years the watering hole of choice for media types. After Tuatara closed, it was Sponge downstairs and Chicane above (those early 2000s names!), then, briefly, The Franklin.
And now it's Little Easy. So what makes this one different? Affable owner-manager Andrew "Red" Roborgh, formerly of Fort St Union, is confident. "Little Easy is a pub, a real, unpretentious place where everybody is welcome. It's about more than just pouring drinks — it's about the pub as the heart of a community."
It may sound trite, but Roborgh knows more than most about what makes a pub work. Before Fort St Union, he spent years travelling the world researching bar trends for a brewery, seeing first-hand how cities like San Francisco and Sydney get it right.
The first thing you'll notice about Little Easy is the new entrance, further back from the road than before, providing plenty of space for al fresco drinking. Inside there are new booths and walls painted by local artists; the garden bar has had a spruce-up too.
But it's upstairs that things have really changed. Formerly a for-hire venue, the space is now a "rooftop rum bar", with a collection of specialty rums and bar staff who know their Puerto Rican light aged from their Brazilian cachaça. The false ceiling has gone, making the room brighter and more spacious; from the rear there are  spectacular views west to the Waitakeres.
Pride of place upstairs belongs to the VW Kombi van that Roborgh bought from Auckland Zoo and winched into place early one Sunday morning. "We had to get permits to close Ponsonby Rd to do it, but it was worth it."
That's Little Easy: quirky but not chasing trends. "We're in it for the long haul," says Roborgh. "We want to be here in 10, 20 years' time." CATHERINE MCGREGOR
Little Easy, 198 Ponsonby Rd, Ponsonby. littleeasy.co.nz, facebook.com/LittleEasyPub
Other new openings
Little Easy isn't the only place that's laid down the welcome mat in recent days. In Kingsland, Loop has taken over the old Blunderbuss site at 462 New North Rd. The focus is on seasonal dining with a low carb, gluten free bent; you can see a snapshot of their menu here. Chuffed /671400759566030" target="_blank" rel="noopener noreferrer">Chuffed is a light-filled new cafe at 43 High St, with its own sunny outdoor courtyard. Their coffee is Acme, the house brand of Wellington's Prefab cafe, and the menu is here. And Welcome Eatery has just opened at 181 Grafton Rd. The cafe's open weekdays only, 7:30 – 4:00, and the coffee is Supreme.
Photo by Ken Downie.
[booking_form]