Dec 13, 2019 Bars
Karangahape Rd's new natural wine bar Clay is simple with an emphasis on nailing the basics; pizza and lots and lots of wine.
Metro first caught wind in September that Clay, a mysterious natural wine bar on Karangahape Rd would be opening soon. Two months later, owners Brendan Manning and Dan Gillett have torn down the foil they were using to hide the space while it was under construction and opened their doors.
The mystery did help amp up the anticipation among curious foodies and wine nerds, but the delay was not on purpose – installing their three-phase power pizza oven meant the whole building's electrical system had to be converted. Looking around their pared-back and tactile little space, there's plenty of evidence that good things are worth the wait.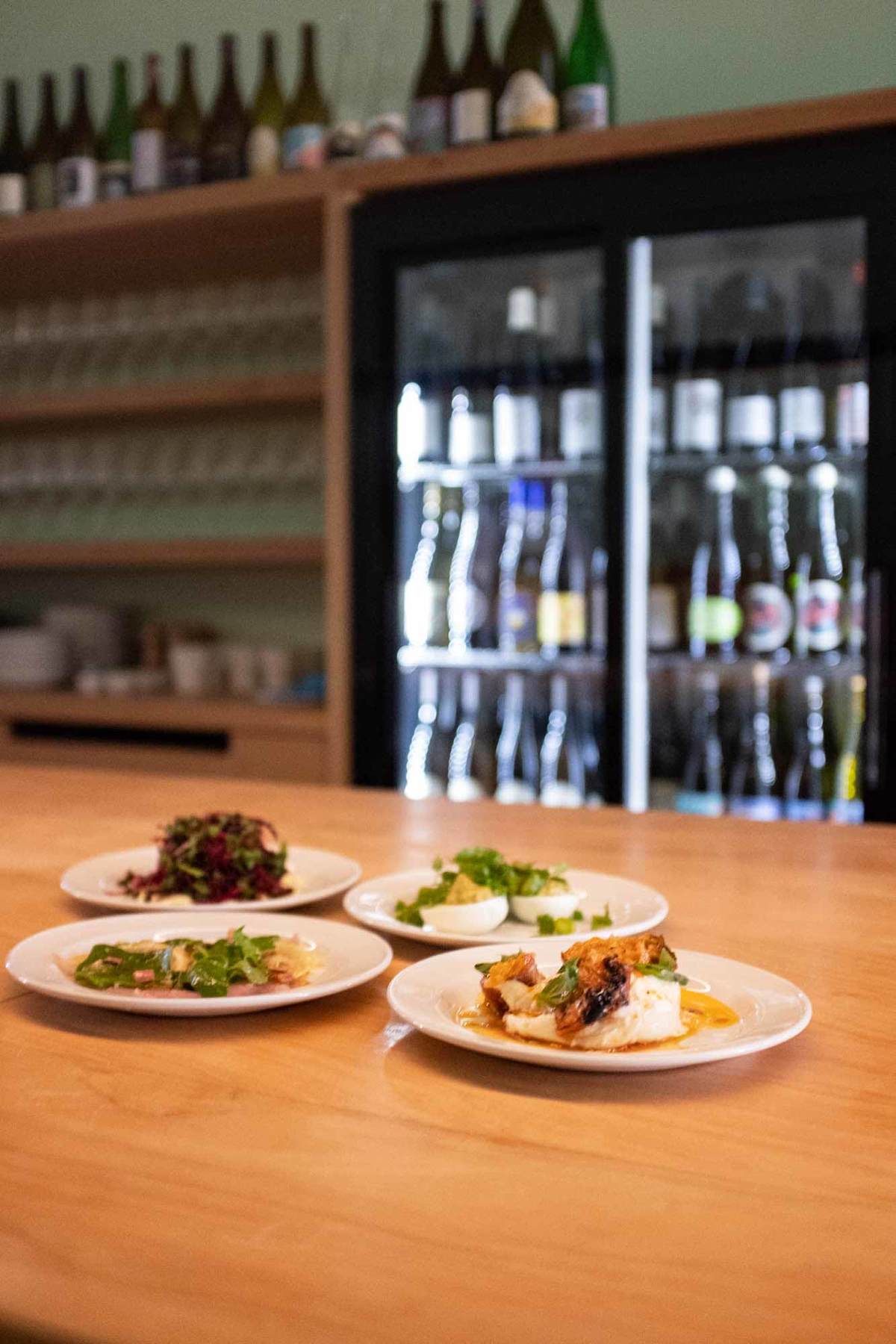 The moment you step in the door you'll notice the coloured paving covering the floor made from broken seconds from Middle Earth Tiles, painstakingly laid by the team themselves. Then there's the single, long, blonde wood table taking up the entirety of the main space hand-made by DIY star Gillett, using wood from Cypress Saw Mill (he also made the bar, the skirting and the benches outside).
The walls are pale green and to the right lined with a row of wine fridges and you can see into the open kitchen down the back, where head chef Ralph Jenner and sous chef Raymond O'Connor are busy working away. Out back there's a sunny courtyard. There isn't much else to the simple and cool cave of a wine bar, and there's a sense of calm about that simplicity, but the lone table is also intended to create a sense of commensality; with patrons eating and drinking together.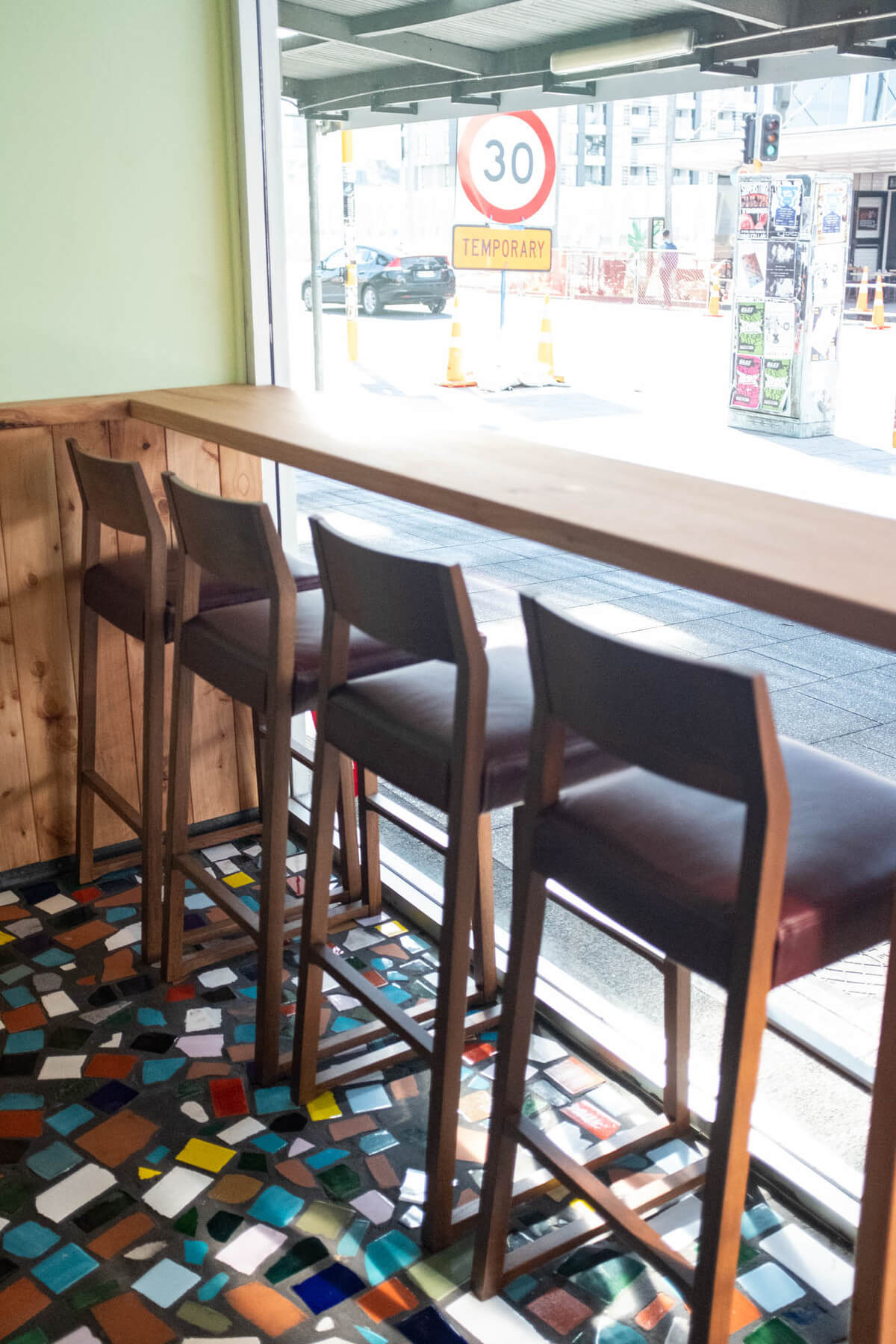 That appreciation for the simple, natural and humble is reflected in the bar's name, Clay. The name is also a reference to the glazed terracotta floor tiles, how many of the grapes which became the wine sold at Clay were grown in clay soil, and how much of that resulting wine was made in clay amphora (modern versions of the Grecian vases you might have studied in classics or seen in museums), rather than stainless steel tanks.
Clay has more than 200 natural wines on offer, including seven different wines available by the glass each night with an extra on tap, and most of the stock is available to be purchased as take home (Clay has an off-licence).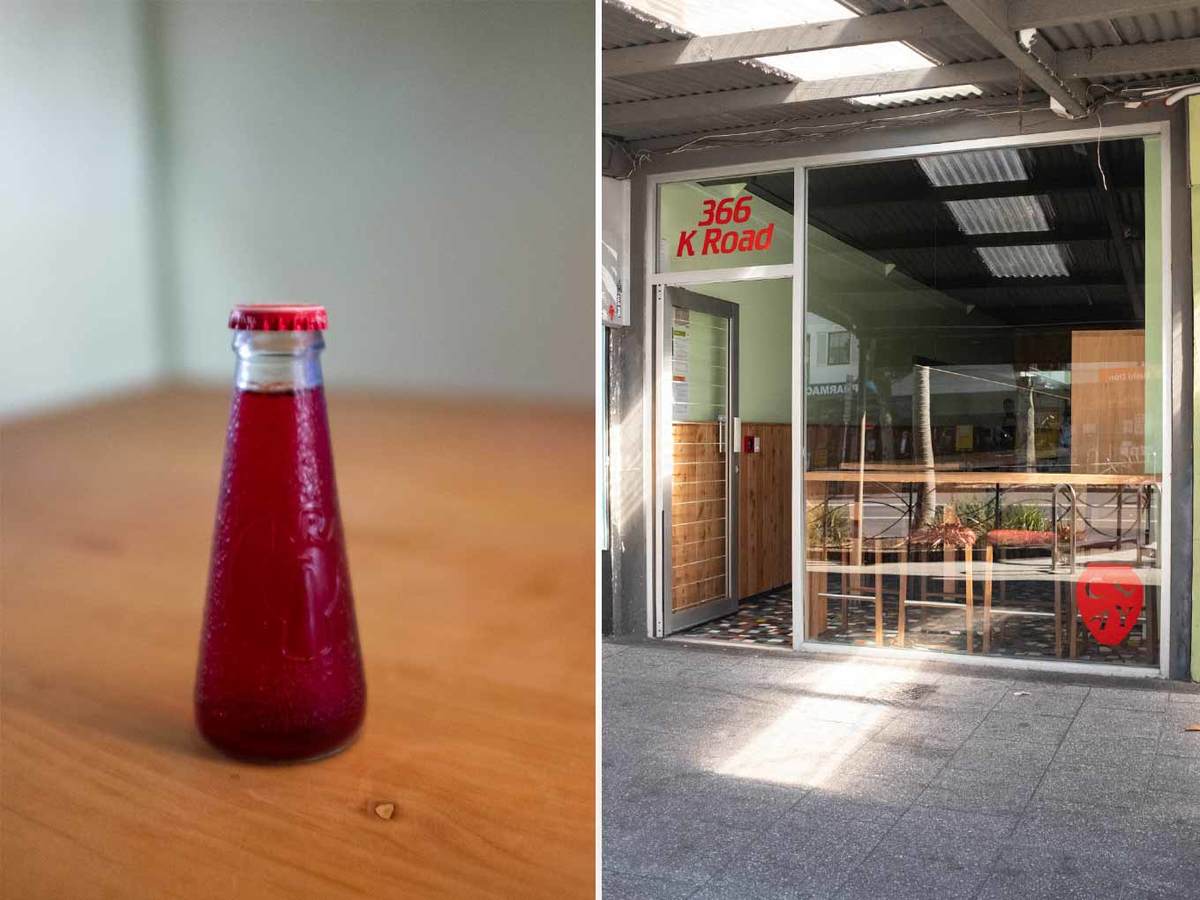 To make sure they're able to explain each wine to customers, the team (Gillett, Manning, and fellow server and front of house, Ruby Higgins) get together around the table each evening before service to prepare. They taste the evening's wines, discuss them, taste them and get to know them. Gillett leads that charge – he's a walking wine encyclopaedia after owning Scotch Wine Bar and Wine Shop in Marlborough, the Wine Diamonds distribution company and the Everyday Wine wine shop in Wellington.
Chef Jenner joins them to think about how to pair the evening's meals (from sustainable sources) with the current wine on offer, working with what he's got that day. He gets fresh veges from OMG community garden on Symonds St, and works with Cazador and Otane's Mangarara Station to procure good meat. The result is a changing menu with a plant-based focus, like choy sum grilled over charcoal, or peaches grilled and served with burrata. That's not to say Clay's menu lacks meat – we're keen to try the sweet and tart kahawai crudo with spinach and soy butter.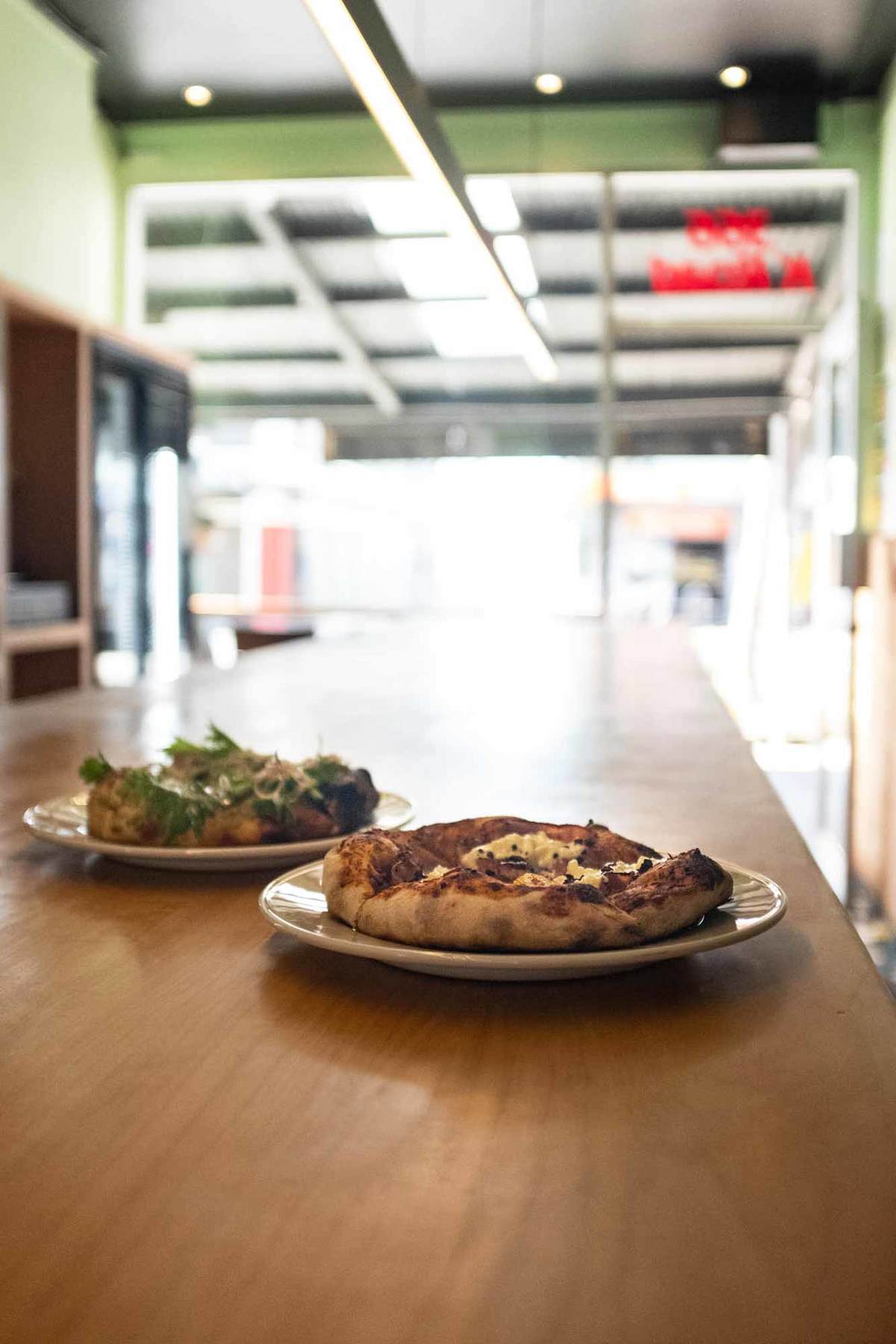 The pizza oven that delayed the opening gets plenty of use too – with at least three different pizzas, or 'pizzetas' as they call them, on the menu each day. They're fluffy, puffed up and leopard-spotted, made with yeast and a sourdough culture thrown in for good measure – Jenner likes the strong doughy taste. Topping-wise, there's luxurious yet simple ingredients like mortadella with tomato jam and stracciatella or 'broccoli cooked forever' with slow-cooked broccoli sauce.
To put the cherry tomato on the pizza of Clay's offerings, there are a few Garage Project brews on offer as well as some cheeky little premixed Campari sodas from a secret source – these super-cute bottles usually aren't available in New Zealand.
Clay's run by a tight-knit team in an uncluttered space with a small menu and a massive wine list. They've kept things simple and thoughtful – which seems like a pretty solid formula if you ask us.
366 Karangahape Rd
Follow Metro on Twitter, Facebook, Instagram and sign up to our weekly email