Sep 3, 2019 What's On
Metro brings you a round up of the best of what Auckland has to offer for the coming week in our city's diverse and exciting food scene.
There's No Such Thing As A 'Girl's Beer'
How much has the perception of who the target audience of beer is changed since the craft beer industry boom? Beer academics Molly Jones and Kathleen Kuehn examine the intricacies of gender representation within Aotearoa's beer industry and considers how (or if) the craft beer "revolution" has made a difference. Tickets include a tasting paddle of four beers, with more available to purchase.
Wednesday 4 September | Bottle Stop Beer Shop

Hawke's Bay Wine Celebration
Taste test the best of Hawke's Bay's wineries at this one-stop-shop wine celebration, courtesy of 37 of Hawke's Bay's finest. $50 include wine tastings and canapes, plus the opportunity to have a yarn with the winemakers and experts themselves.
Wednesday 4 September | GridAKL
Coco's Cantina x Ima : Middle Eastern Feast
As part of Coco's 10th birthday celebrations, the team are collaborating with Ima Cuisine for a three-course sharing-style Middle Eastern feast. This includes a selection of their favourite mezzes, lamb cooked on the spit, and traditional drinks (Arak, plus mint tea and turkish coffee). Tickets are $65pp.
Tuesday 10 September | Coco's Cantina
Man O' War Winemaker's Dinner
Waiheke winery Man O' War Estate are collaborating with One Tree Grill restaurant for a wine-matched five-course dinner for only 50 people.
Tuesday 10 September | One Tree Grill Restaurant
---
What We Ate This Week
Jean Teng and Alex Blackwood
Roast pork wonton soup at Chinese Cuisine
I finally got myself the wonton soup at Chinese Cuisine, which I confess I never had before. I'm a firm roast pork stan (as opposed to BBQ pork) but I half-regretted it – the broth is already very salty and very sweet, and it didn't need all that extra sodium. When I ordered it, I asked for "siew yoke wonton soup" and the lady at the stall replied in Cantonese and I had to embarrassingly backtrack, as I can't speak the language. It felt like an oddly appropriate end to my experiences with Mercury Plaza as a first-generation, English-only-speaking immigrant. – JT
Mercury Plaza, Mercury Lane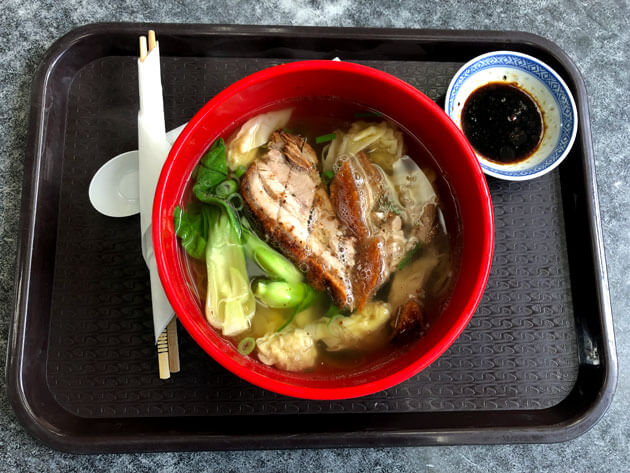 The Brit fried chicken and salt and pepper squid
The Brit is a pub. And you wouldn't necessarily peg a pub for having the best fried chicken. Yet the Brit, under Nourish Group Executive Chef Gareth Stewart's expert culinary eye, has done an incredible job. The chicken is succulent, perfectly spiced and moreish. The squid rings are salty, spicy and properly crunchy and deserve a second or third helping too. Wash it down with the Cuban coffees (they had Jean and I deciding they were "yummy" and asking for more and more). – AB
Quay St, central city

Dinner at Gao
I was incredibly upset about the xiaolongbao situation here. I've eaten the soup dumplings here two times before – both great – but during this visit they were a structural disaster. Broth leaked out as soon as I picked them up (delicately, with chopsticks!) and I had to shove it in my mouth ASAP – which I could do, as they were stangely lukewarm for xiaolongbao. The rest of the meal was a lesson in the potential boringness of Asian fusion – some hoisin sauce here, some mint leaves there – and was entirely too sweet. My favourite dish was definitely the eggplant. – JT
198/200 Dairy Flat Highway, Albany

Taste in Memory Shiao Long Bao and cherry blossom glass jelly
I have waxed lyrical about these little parcels of broth-filled, succulent delight before but man, they surprise me with how good they are every time. The glass jelly on the other hand isn't for everyone. The jelly itself is peculiarly delicate in flavour (I'd almost call it water flavoured) but the brown sugar syrup that surrounds it tastes like dark molasses (and perhaps plum wine?) with peanuts and almonds scattered through. Though to be fair, it is the most 'grammable dish I have eaten in a while, if you're into that. – AB
964 New North Road, Mt Albert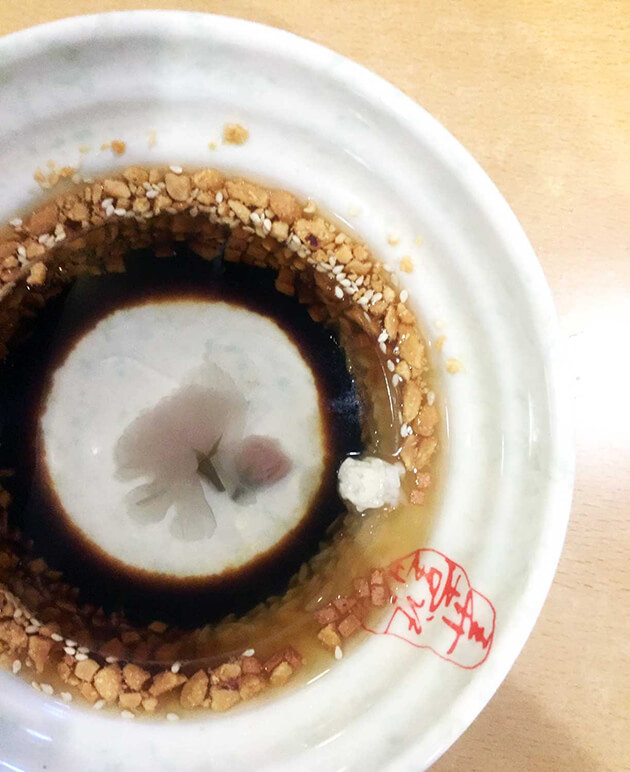 Feast at Cazador
"How was Cazador?" "I ate rare hare." "Rare hare?"
I must have had this conversation about five times since my dinner at Cazador, a lovely neighbourhood spot which was also nabbed runner-up for Supreme Winner at the Metro Peugeot Restaurant of the Year awards in 2019. They specialise in game meat. I'm really quite impressed with how thoroughly I forgot about the protuding deer's head, an arms-length away, hovering over me as I ate my little venison hearts.
The service here is some of the best I've ever had in Auckland, though, full disclosure, they knew who I was. I had a very interesting time nibbling on salty cuts of boar salami, biting into Persian flatbread and sipping on rabbit broth. It was unlike any food I've had before, as a recent (last few years) red-meat convert. When the roasted rare hare hit the table, my mind lurched immediately to slices of raw chicken lying on my kitchen cutting board, but if you break down the mental block – which is easy when confronted with deliciousness – it was very tasty. Though it was tasty, what I really craved throughout my feast (it is quite literally called a feast, an $80 set menu) was heat. Apart from the broth and bread, none of the meat was hot. Though I like a good charcuterie plater, my tastebuds were searching for that simple pleasure. – JT
854 Dominion Rd, Mt Eden
Claypot rice at The Next Station Cafe
Speaking of simple pleasures. Claypot rice is comfort food, plain and simple – salty and hot. It's a popular dish in Malaysia, Singapore and Hong Kong, cooked in, you guessed it, a claypot. The Next Station Cafe cooks theirs at the counter on camp-like gas cookers, with a variety of options. I like the classics – chicken and mushroom, or chicken and salted fish. The closest thing I can compare it to is fried rice, but claypot rice is so much better. If you're a rice fan, I would highly recommend searching it out – though it is a rare find in Auckland. – JT
16 Como St, Takapuna
Broken Heart gin
I found myself without tonic the evening I cracked this little taster bottle open so I resigned to mixing this with just fizzy water. I was worried it would be gross but it turns out that a good gin can speak for itself in the absence of other flavourings. The floral, orange flavour really sang and when someone revealed that a nearby fridge was actually full of tonic, I still stuck to the soda and gin combo. – AB
Baklava at Cezwe
The owners of Cezwe also run food truck Gozleme. My mum dragged us here on a hunt for baklava, which we find really hard to find good versions of in Auckland. The Turkish version (with pistachio; the owner is from Gaziantep, famous for their baklava) they serve here is flaky and sweet and yum, so much so we bought two more pieces than we originally set out to. – JT
59 Porana Rd, Wairau Valley