May 3, 2019 What's On
A weekly round-up of what's on in Auckland so you can plan your weekend and the week ahead.
Auckland Art Fair Immerse yourself in some high-brow culture after dark with the late-night Art Party, a "perfect mix of culture and creativity". It includes access to the Fair, along with live DJs and pop-up bars and eateries for a pumping Friday night at The Cloud (3 May). The Fair runs on till Sunday 5.
Friday 3 May | The Cloud, Queen's Wharf
First Fridays A free event showcasing contemporary Oceanic artists, thinkers and leaders, featuring New Zealand Poet Laureate Selina Tusitala Marsh (pictured below), who we ran a profile on in our Art & Wine March/April issue.
Friday 3 May | Central City Library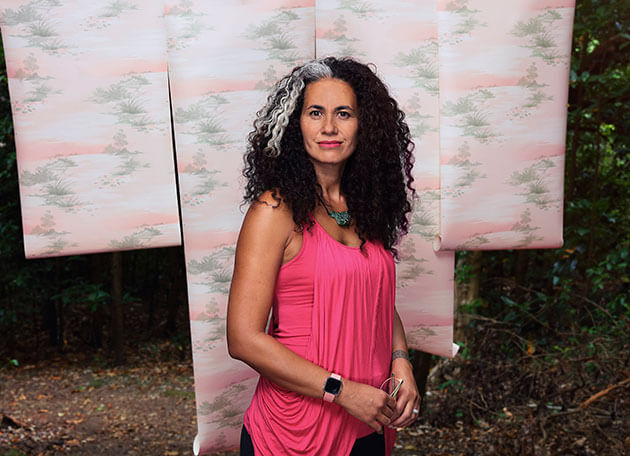 Same but Different World Premiere (film) Inspired by the real-life Kiwi couple behind the screen, writer/director Nikki Si'ulepa and producer Rachel Aneta Willis, Same but Different: A True New Zealand Love Story premieres this weekend, with live performances by Modern Maori Quartet, Helen Corry and DJ AL'GOODIE.
Saturday 4 May | The Civic Theatre

READ MORE: What's on in food this week.

Kollywood Extra Part performance, part live-art installation, this free event invites you to sneak into a fake Kollywood film shoot and be an observer, extra or even take the leading role. Part of Satellites 2019, it's a collaboration between Ahi Karunaharan (pictured below), Samrudh Akuthota of Satya Chai Lounge (who will be providing treats) and artist Bepen Bhana. Accessible art! Very into it.
Saturday 4 May | Sandringham Reserve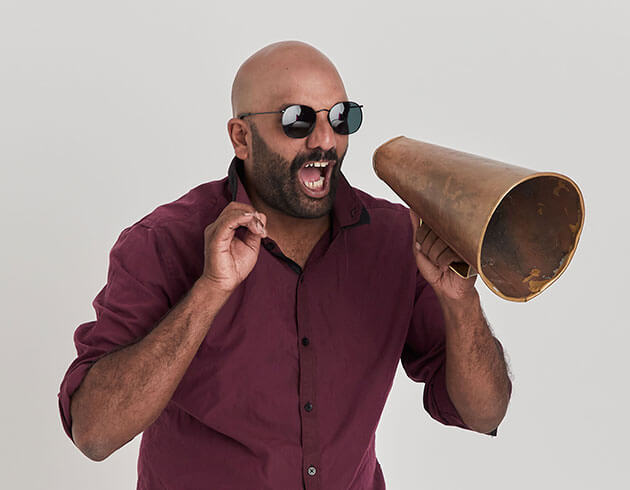 The Period Place Boutique Market The first of its kind in Aotearoa, it aims to "smash period stigma and period shame, educate people and contribute to the eradication of period poverty." They'll be stalls from a range of companies offering alternative period products (cups, cloth pads etc.), as well as The Woman's Bookshop and Rainbow Youth Charity. #periodpositive
Sunday 5 May | Grey Lynn Community Centre

The Dark Side Every Monday night, you actually get to dance like no one's watching at the Grey Lynn Library Hall. No bar, no lights, loud music and "the wildest tunes you'll hear all week, every week." There are 7pm and 8pm sessions.
Monday 6 May | Grey Lynn Library
Persona Non Grata Film Festival Support your local independent cinema, please; here's a reminder of what could happen if you don't. Academy Cinemas are putting on a retrospective film series of classic, thriller, horror and art cinema, a programme which hopes to challenge and tackle the concept of identity. University of Auckland lecturers will provide context and expertise at select screenings, including Dr Misha Kavka, who took a couple of my classes and absolutely knows her shit. Some of my personal favourites on the line-up: 3 Women (9 June); Dead Ringers (14 June); and closing night's Persona (5 July). They're all great, I promise. Plus they'll be a quiz night on 9 May in teams of 3-6. Free admission.
Till 7 July | Academy Cinemas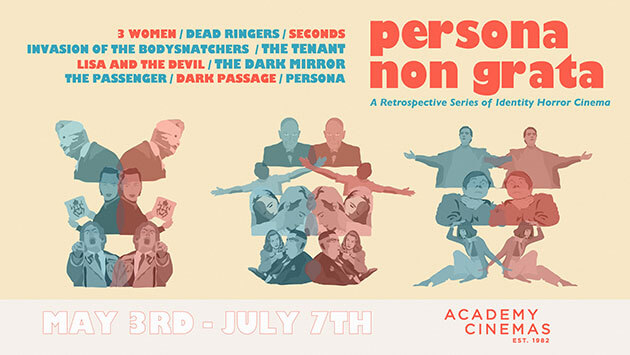 Repulsive Woman with Being Repulsive Woman's first single release tour stops by in Auckland, where she'll be playing with fellow musicians Adelaide Dunn, Julie Dunn, Olive Butler, and Auckland band Being.
Thursday 9 May | The Wine Cellar
Photography and illustration: Meek Zuiderwyk, Supplied, Valentina Espinoza Cacéres
Follow Metro on Twitter, Facebook, Instagram and sign up to the weekly email